5 original video ads, up to 15 seconds
What's that? These are not just any ordinary videos but strategically crafted messages designed to grab your audience's attention and entice them with visual storytelling. Each frame, sound, and element is intentionally placed to evoke a particular emotion, convey a message, or showcase a product or service.
1 video mashup, up to 60 seconds
What's that? By using original UGC content for mashups, you're creating an entirely new, one-of-a-kind ad that speaks directly to your audience in a highly-engaging way. This approach has proven to be highly effective in grabbing the viewer's attention and helping your brand stand out from the crowd.
Beverages
We generated over
$350K in revenue

with a 6x ROAS

We have been able to successfully scale our ad spend without increasing the cost to acquire the customer. I highly recommend Billo to anyone looking to improve their advertising strategy with high-quality UGC videos.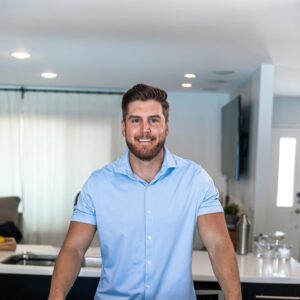 Justin Keller, Founder at The Mixologer
Got questions?
We have answers!