People have been making a lot of video ad predictions over the last decade, and many of these predictions are coming to light. However, one thing no one could have predicted was the 2020 COVID-19 pandemic and how profoundly it would change our personal and professional lives. In the video ad trends for 2021, you'll still see its effects as we'll spend most of the year still dealing with COVID. Other things that have influenced the rise and evolution of video marketing include the wide-spread use of smartphones and quick advances in video technology.
Using machine learning and AI, video ad buys, and even selecting audiences have become somewhat automated. That leaves your ad creative as the biggest key to success between brands. With a more level playing field on how we set up and run the ads, it's more important than ever to craft the perfect authentic video.
#1. Studio Ads Are Out, And Authentic Video Is In
Savvy consumers will scroll past a perfectly polished studio ad in a heartbeat. Quick to the action, vlog-style video is on-trend for 2021. Now that ads are being placed natively into the news feeds, your best bet is to look authentic. A studio ad will stick out on a consumer's personal newsfeed, but a lower production video stands a chance at getting seen just a second or two more, and that's literally all it takes to bump up your success rates.
#2. The Explosive Popularity Of Authentic Video Ads
So how do you win with more authentic video ads? That question brings us to our next trend, user-generated content (UGC). User-generated product videos, vlogs, testimonials, and how-tos tend to have an easier time going viral. If you don't have the time or patience to wait for users to make and share content you can use, you can use a platform like Billo to reach out to creative minds who will make custom UGC for you.
Famous for its viral video ads, Dollar Shave Club is an excellent example of a brand that has successfully introduced UGC in ads. They use user-reviews and fans' how-to ensure even stronger position in the industry. Consumers love to see products in action and used on real people, not just models.
#3. Personalized Consumer Experience Through Authentic Videos
Using your data to segment ads to specific audiences will help drive your conversion rates sky-high. New generations of shoppers, millennials and gen z, expect only to see ads that are relevant to them. That's why these same generations respond well to user-generated video content that focuses on real people instead of actors and mega-influencers.
#4. Micro Ads That Make Macro Impact
It's always best to put something attention-grabbing or unexpected in the first second or two of your video because consumers have short attention spans and fast-scrolling fingers. There are even more reasons you might want to focus on shorter ads in 2021, like getting your whole message across before the ad can be skipped. You can make bumper ads on Youtube that are less than 6 seconds and can not be skipped. Also, shorter videos on social media are more popular than long-form ads.
This is especially important when advertising on Snapchat. Snapchat users succumb to ad-fatigue faster than on any other platform. Your authentic vertical video ad should be no more than 3-15 seconds. Using UGC can help your videos look more seamless in the feed.
#5. "Live" Stories On Various Platforms
It started with Instagram Stories, but now every platform seems to have its own version of short 24-hr videos plastered to the top of their platform. Even Twitter recently got into the live stories vibe. You can set ads in this area but be mindful that the ad shouldn't look out of place. That means lower production UGC videos will perform well in stories.
#6. Optimized Ads For Different Platforms
It's no longer good enough to slap the same creative up on every platform. You'll be capturing a different audience on TikTok than you will be catering to on Facebook, for example. TikTok videos need to be short, peppy, have an element of surprise and 100% authentic. Facebook ads can be a bit longer, with more of a story to them. All social media platforms will favor UGC and other authentic video ads in 2021.
A totally underrated platform for video ads is Pinterest. Single images are still the norm on Pinterest, so when users see a video in their feed, it commands more attention. Video ads on Pinterest will be more likely to convert if they contain authentic user reviews or how-to components.
#7. Shoppable Ads Are The Future
Facebook, and by association Instagram, are going all-in on social shopping in 2021, which means shoppable ads. Ads have always linked to a product that could be bought, but now social platforms are giving you several more tools to make sales right from their apps. Product-focused creative, testimonials, and videos showing products live in action will help sell on social shopping channels.
Wrapping Up
Like 2020, the year 2021 will be primarily influenced by people staying indoors more often and looking to be entertained by social media. Levels of video watching by consumers will continue to grow, but only ads that follow the rising trends will impact your bottom line.
Need User-Generated Videos For Your Ads?
Join Billo platform. We help businesses and creative people, who love your product, connect to get that content that drives sales.
Similar posts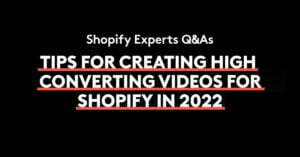 Video Marketing
Shopify Experts Q&As: Tips For Creating High Converting Videos For Shopify In 2022
We teamed up with VideoWise for an exciting Q&A session […]...
Read full article
2 Jun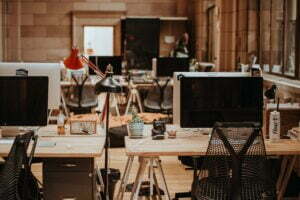 Video Marketing
14 Steps to Create Corporate Videos
By not using this great tool to increase their sales […]...
Read full article
25 Jan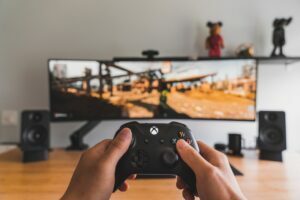 Video Marketing
Video Games Advertisement
If you're looking to reach all new heights for your […]...
Read full article
13 Jan