10 basic video ads (30s each)
What's that? These short promotional videos are like the superheroes of advertising, quickly capturing your audience's attention and showcasing your product or service in a visually captivating way. They typically run for a duration of 15 seconds and can be displayed on various platforms, including social media, video-sharing websites, and even streaming services.
All of the ads can be filmed by the same creator of your choice!
Same video creator for all videos
What's that? By choosing to work with one video creator, you'll be able to maintain a consistent look and feel across all your videos. They will be imbued with your unique brand personality, making them instantly recognizable to your audience. It's like having your own personal brand ambassador who knows your brand inside and out!
What's that? You'll have a dedicated account manager who will be there to guide you through any issues that you may encounter and provide you with tailored advice that will help you achieve your UGC goals. By having a dedicated account manager, you'll be able to streamline your experience and ensure that you're getting the most out of Billo!
Beverages
We generated over
$350K in revenue

with a 6x ROAS

We have been able to successfully scale our ad spend without increasing the cost to acquire the customer. I highly recommend Billo to anyone looking to improve their advertising strategy with high-quality UGC videos.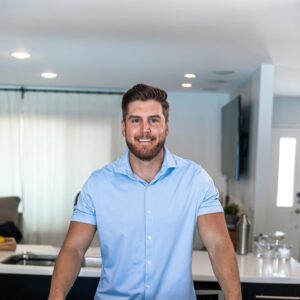 Justin Keller, Founder at The Mixologer
Got questions?
We have answers!