Many marketers may portray email as a dying platform on its way out, but this is not the case. Email is still alive and well and is the most powerful tool for content distribution. Just take a peek at the statistics, and you will understand why investing in email marketing services can be rewarding.
More than 4.03 billion people worldwide use email, and this number is expected to grow to as high as 4.48 billion by 2024. An email has a 90.3% penetration rate among US internet users compared to a 69% rate on Facebook. These statistics make email a very attractive platform for marketing since it can be very rewarding when done right.
There are so many email marketing services on the market, and choosing the best one for your business can be overwhelming. Let's take a look at some of the best email marketing companies available for small businesses.
Sendinblue – Get Rid of Email Marketing Blues
Sendinblue is a potent email marketing tool that can help you segment and evaluate your customers efficiently. This service is one of the most reasonably priced email marketing platforms on the market. It is easy to customize to meet your own specific business needs.
It can also select the best time to send bulk emails using its algorithms. All the email campaigns are delivered quickly with a relatively lower bounce rate. They also have a completely free email marketing plan if you want to try it out before committing your money.
Mailerlite – Modern and Easy to Use
Mailerlite is one of the best email marketing tools for small businesses. It is very intuitive for beginners, has a smooth interface, and has good email deliverability. These things combined with affordable pricing make Mailerlite a good choice for small businesses.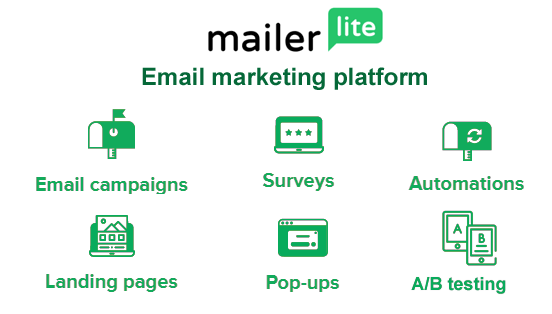 Klaviyo – Robust Email Marketing
Klaviyo is very user-friendly and easy to navigate, even for complete beginners. It integrates with your website, making eCommerce simple and easy to manage. Klaviyo has pre-made templates that make it simpler to send content to your clients. It also enables you to clean up your audiences and keep engaged customers on top of your list for a strong ROI.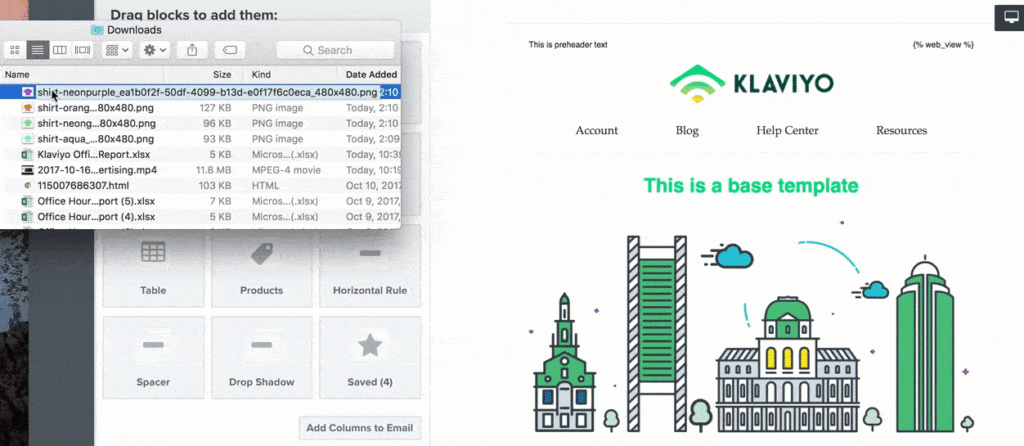 VideoAsk – Powerful Video Engagement Platform
Video advertising is the future of marketing, and integrating video content into your email marketing plans will make you stand out. VideoAsk is a powerful tool that you can use to create a customized video journey for a customer or a prospect. This is easier than developing complicated email drip campaigns that are often ignored. It translates email campaigns into video format and gathers customer testimonials.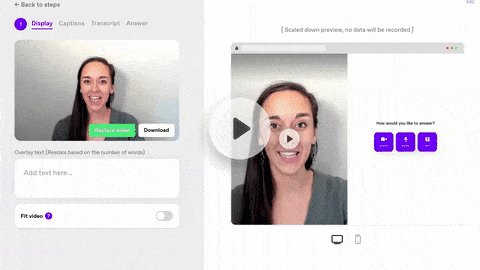 Billo – Creates Great UGC
The Billo app is user-friendly and has a clean user interface. It is a great platform to help you reach out to your audience using user-generated content at pocket-friendly rates. Billo gives an opportunity of getting powerful videos to include in your video ads, product pages, or newsletters. It also has excellent customer service that deals with any issues in a timely fashion.
Constant Contact – Great Customer Care
Constant Contact has an easier-to-use and straightforward user interface than most options. It has substantial drag and drop design capabilities and data to back up any campaign you create. Constant Contact allows you to test your email campaign and know which subject header performs best. It also offers excellent customer service and tech support in case you face any hitch while using it.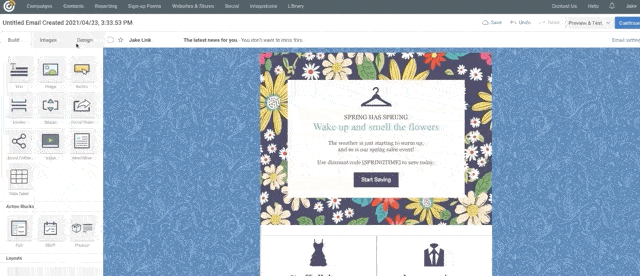 Drip – Solid Email Marketing Tool
Drip has a clean user interface and pre-built workflows. You can customize the workflows to suit your needs. Drip also gives the ability to create unique and responsive HTML email templates using the drag and drop feature. Designing email templates do not require any HTML coding skills. Drip also has an option for a dark mode, which is a great bonus.
Key Takeaways
With the growing competition in business, it is always beneficial to stand out from the crowd. Adding videos to your email marketing plan can help you achieve this. One of the best software tools that can help you spice up your email marketing strategy with creative user-generated content is Billo. Content creators on Billo create authentic tailor-made video ads that will help you generate sales.
Similar posts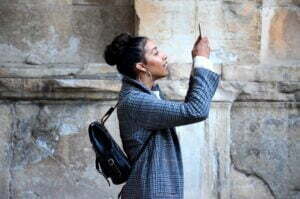 Digital Marketing
Monetizing Social Media
The Best Ways to Make Your Social Media Presence Lucrative […]...
Read full article
25 Jan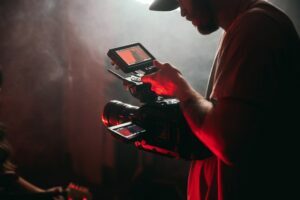 Digital Marketing
How To Make a Commercial
So you started a company and have the products ready […]...
Read full article
25 Jan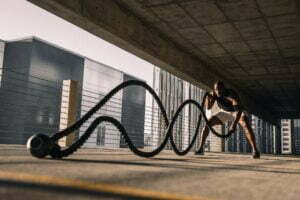 Digital Marketing
Wellness Influencers
With the wellness industry growing rapidly, it has become one […]...
Read full article
7 Jan