Have you ever been in awe of the creativity and effort that millions of creators portray through their accounts? Are you curious about what benefits an Instagram creator account brings and how can you be a part of this community while standing out?
Instagram needs no introduction. Being only of its type, Instagram since its inception in 2010 has been the go-to app for every user to share their life through visuals and connect with not only their peers but also brands, celebrities, thought leaders, activists, or in a nutshell, whatever interests them.
Being a turn in the world of social media, Instagram has brought numerous avenues for creative users to bring a paradisal, aesthetic-central glimpse into 'you'. Through countless photos, videos, 24-hr long stories, and highlights, the app allows you to communicate your vibe and keep your audience hooked.
But, what builds your brand, convinces your audience to peek into your gram, and bring home the dollars? Curious, right? Let's take a look!
What is an Instagram Content Creator?
Instagram is a community of billions. Individuals from throughout the planet engage on this platform to share moments of their life either through personal accounts with their peers or through business or creator accounts to the whole world.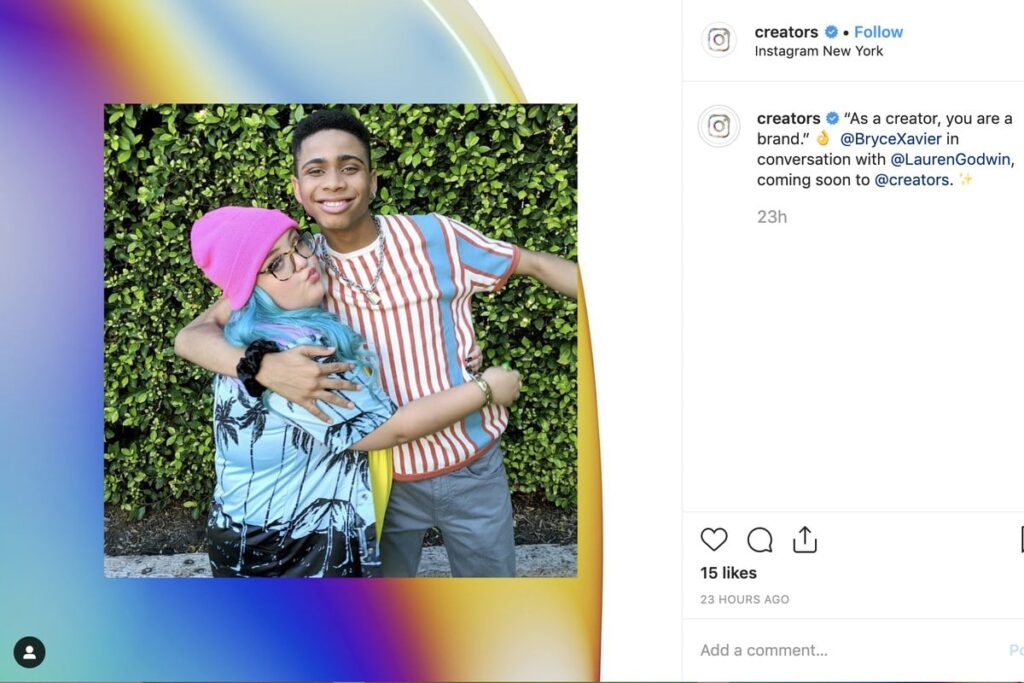 Social media has also given a rise to some non-traditional forms of marketing, among which, influencer marketing is the one fancied most by marketers today. It is a $7.5 billion industry with a rapid growth trajectory. Platforms like Facebook and Instagram have been marked as the most noteworthy channels that possess the power to influence behaviors. Research shows that 49% of consumers make their purchase decisions after receiving feedback from influencers. But, who creates this impact in people's lives? The creators.
Content creators are highly influential users who maximize use of these platforms for a number of reasons ranging from connecting with people, showcasing their lifestyle, and depicting their enthusiasm to voicing an opinion, growing activism, and creating a change.
What does a content creator do?
A content creator develops content through Instagram photos, videos, reels, or IGTVs for their specific targeted audience. For example, a gym trainer sharing his workout routine for gym enthusiasts is an influencer making content for his catered audience.
Many people make use of Instagram account just to make money as partnering with brands on this platform through sponsored and branded content, social media ads, and digital campaigns yields great returns.
How can you become a content creator on Instagram?
Now that you are aware of the perks an Instagram creator's account bring, here we have prepared a step-by-step guide of how to make an account that thrive best on the waves. Get right in!
Pick a specific niche
We agree that you are best of all worlds but can you bring everything to the table at once? No, right? The first step to a successful creator account is to identify what you are best at. Select a niche by picking out something that helps you stick out a mile, plan an audience, and prepare targeted content. For example, if you are a wanderer and you hop on a new venue every other day, what better would be than creating a travel blog and showcasing a series of your exploration to travel enthusiasts!
Create content that reflects your own interest and start posting to engage the audience full time.
Choose your aesthetics
There is nothing more important than an aesthetically pleasing feed! One thing that every successful Instagram influencer has in common is a visually appealing account that clearly depicts the niche and targeted audience. Once you decide what makes you unique, it is time to determine how you want your feed to look and feel.
The core color of your feed, type of photos and videos, filters, illustrations, and alignment add to aesthetics. Choose the ones that align most with your niche. Do you like heavy metallic? Are you into rock music? Incorporate these into your content. Most Instagrammers choose a combination of the above to give their feed a consistent look.
Fancy a good Instagram bio
You do show enough, how about telling now? An Instagram bio is a 150-word description that tells the followers of what you are and what you do.
To write a kickass bio, ask how would you introduce yourself if asked to. Jot down all points that make you or your brand, combine those in a flowy yet fun monologue to become the eye candy of followers right when they read it. The tip is to align your aesthetics with your bio for users to make a better sense of you.
Schedule your posts
Repetition is the key to learning. Your followers can only recall who you are if you remind them often. Hence, another important element lies in timings between your posts. Top Instagram influencers often post once or twice per day.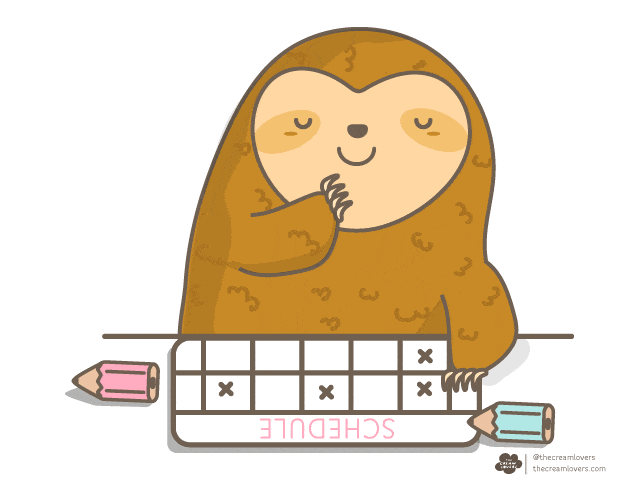 However, there is no identified measure of posts you should make each week, but if your engagement rate is low, your posts will be ranked lesser on Instagram's algorithm, automatically making your posts appear less on user's feed.
To help optimize your engagement, you can also make use of social media scheduling tools to save time on preparing your posts beforehand and posting consistently to not let the algorithm fail you.
Put into captions and research hashtags
Sure the images speak for themselves, but, how incomplete does it feel to have a feed that tempts the viewers but with no captions to develop the personality? A good Instagram feed is one that speaks for itself and good captions help you do so.
Captions are followed by hashtags that exist to increase your fan following. The hashtag makes your posts searchable with keywords, hence, in turn, increasing the engagement of your post. For example, if you are a lifestyle blogger, the hashtag #ketodiet will help your account pop up for those searching for healthy lifestyle advice. The optimum amount of hashtags advised on one post are 10-15.
Pro-Tip: Avoid too many hashtags. More than 30 hashtags on one caption will restrict your comments on the post.
Interact with your Instagram followers
The beauty of social media is interaction and the plus is you amass a big following by doing so. As a new Instagram creator, try to connect with top Instagrammers in order to get an eye and more followers. Similarly, as a growing Instagrammer, don't forget to connect with your existing followers. People love when you take out time to connect with them. This spreads an air of positivity and makes people talk about you in their network. Win-win!
What does Instagram app have to offer for creator accounts?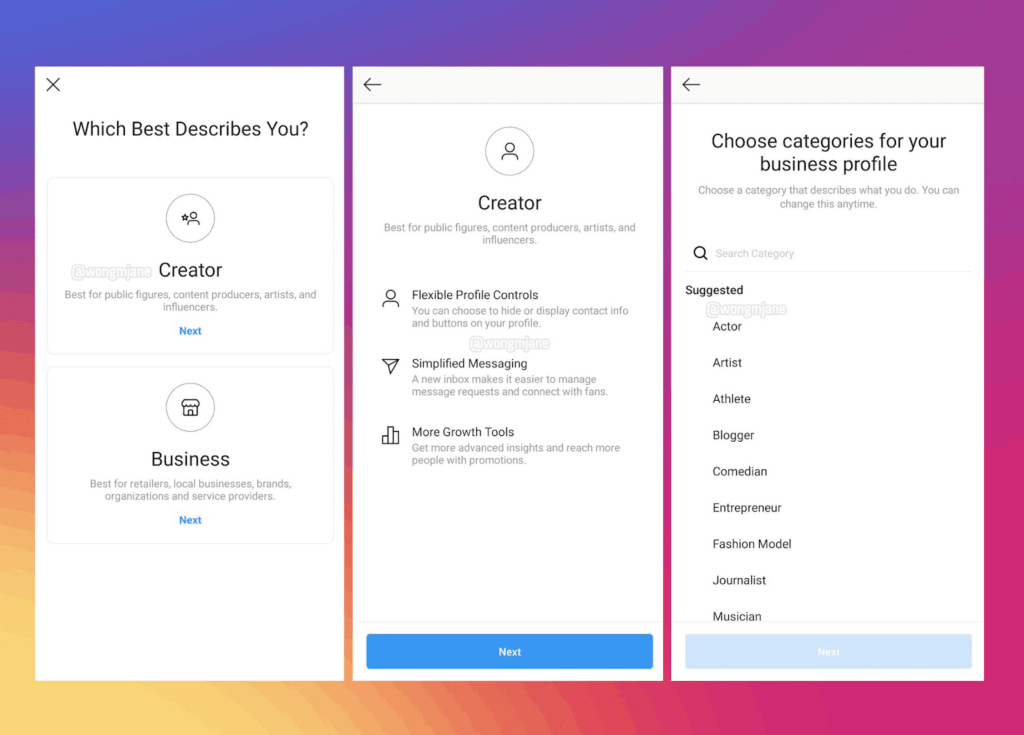 Are you looking for forces to convince you in converting your personal or business account into a creator one? Here you see:
Growth Data
Unlike other account types, Instagram growth service for creator accounts allows you to have a realistic outlook on your follower's information. From your follower's demographics to the daily number of growth in your follower count, Instagram has everything for you in place through a creator dashboard – a place where you have all in one. Be a creator for your targeted audience!
Filtered Inbox
Fed up of being bothered by unwanted DMs? Be no more! The ever-growing Instagram app has brought along the feature of streamlined messages with creators having access to three types of inboxes: Primary, General, and Requests. Prioritize your messages by managing inboxes and keep the focus on only who you want to hear from.
Labeled accounts
With creator account comes the liberty to describe yourself in a way you want to. You no longer have to live with the category attached to your Facebook page. Label your Instagram content however you want to brand yourself – as many niches, as many choices!
How do Instagram content creators get paid?
Well, it is the story of past when an Instagram account was only able to connect the world with you. What has been in highlight now are Instagram's Business and Creator accounts that allow you to express your interest while letting you earn through user generated content.
Good News: It is not necessary to have a million followers to earn through the app. If you have a well-designed account with only a thousand followers, opportunities are one their way for you as well.
Here is how you can:
Launching Self-Brands
Are you a fashion enthusiast and want people to wear your style? Instagram has made it easier for you. With the app's business-friendly nature and specified targeting, you can jump into e-commerce. Instagram sets ground for you to sell your own merch or create your own products through super supportive new features ranging from explore tab and product tags to shopping posts and shopping stories.
Do you know? Instagram now even has a Checkout feature that allows followers to shop right on the platform, attracting more people to engage with you.
Paid Partnerships
An influencer engages with Instagram users through posts, videos, and stories. How about doing so while earning? This is what grabs hundreds of thousands of brands and creators to the platform.
To make brands interested in your content here is a list of steps you need to follow:
Begin with picking up a niche that you cohesively follow and post about it consistently.
Through your images and videos, show what you love and show what interests you.
Grow your followers by targeting right audience
Boost your content visibility
Take baby steps by working with smaller brands that approach the newly established 'you'
Once you have something to make a small pitch, many brands will come your way to make big pitches
Never forget to add 'sponsored' or 'in Paid Partnership with …..' while posting branded content.
Flaunt these brands and get ready to get money along with followers.
Influencer Whitelisting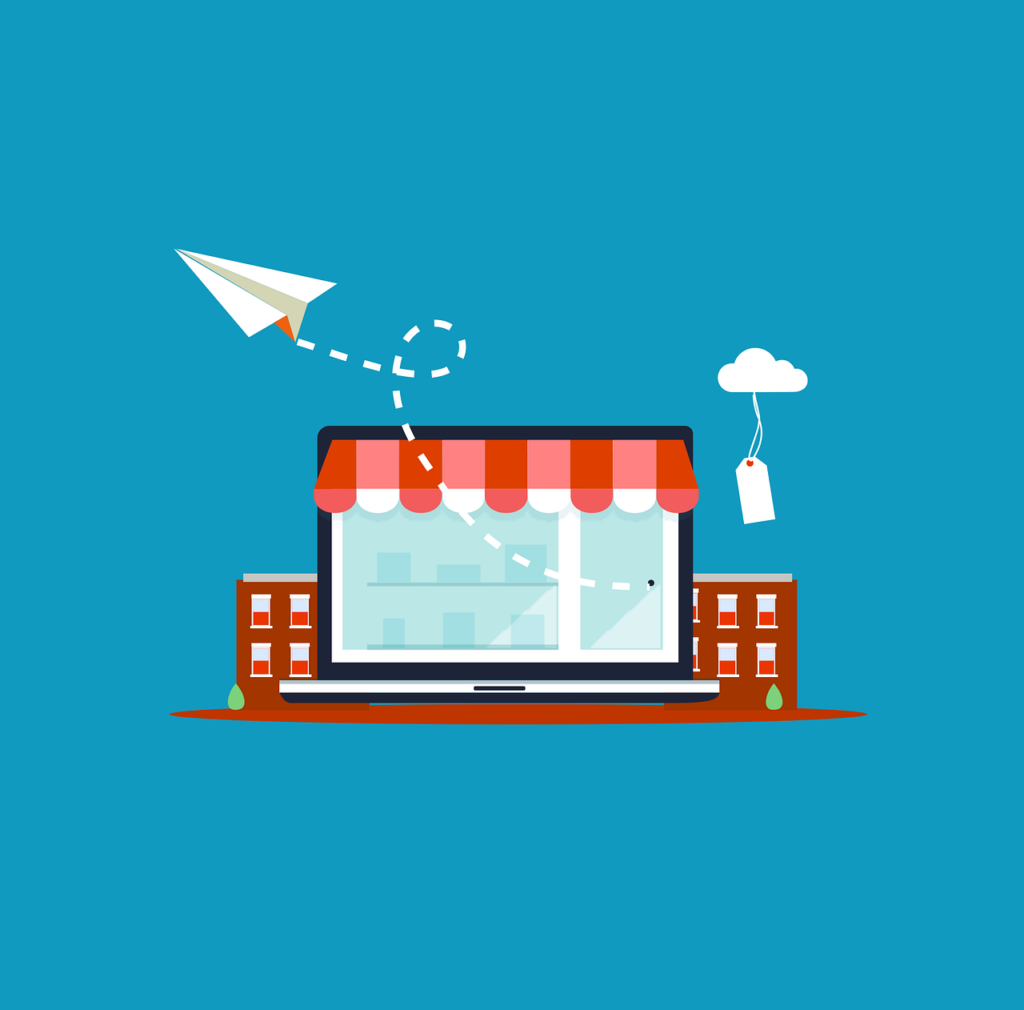 This is a form of influencer marketing where you grant permission to brands to advertise through your account while appearing as organic posting. The brand gets access to target audience through influencers while the influencer is compensated with commission in return.
In this type of partnership, your focus is to increase awareness, recall, and sales for partner brands. However, this process needs more of your attention than any other. Choose a product-focused niche, for example, a fashion blogger often posting about OOTDs or latest trends; chances are you will be approached by a clothing or accessory brand to create content around their products.
Frequently Asked Questions (FAQs)
What is the difference between Instagram Creator and Instagram Business accounts?
Instagram creator account is a platform designed to tailor needs of profiles with large follower lists. No second thoughts before shifting to this type if you want to build a brand, measure performance, and want control over how you want your brand to be approached. If you don't use a third-party scheduling or analytics tool and do not manage multiple accounts, a creator's account is exactly what fits you.
What are some best free content creation tools for Instagram influencers?
Now is time to learn how to develop an artisy yet fancy feed featuring all your sassy photos, creative videos, and hooking stories.
Here are some top creation and editing apps that will aid you: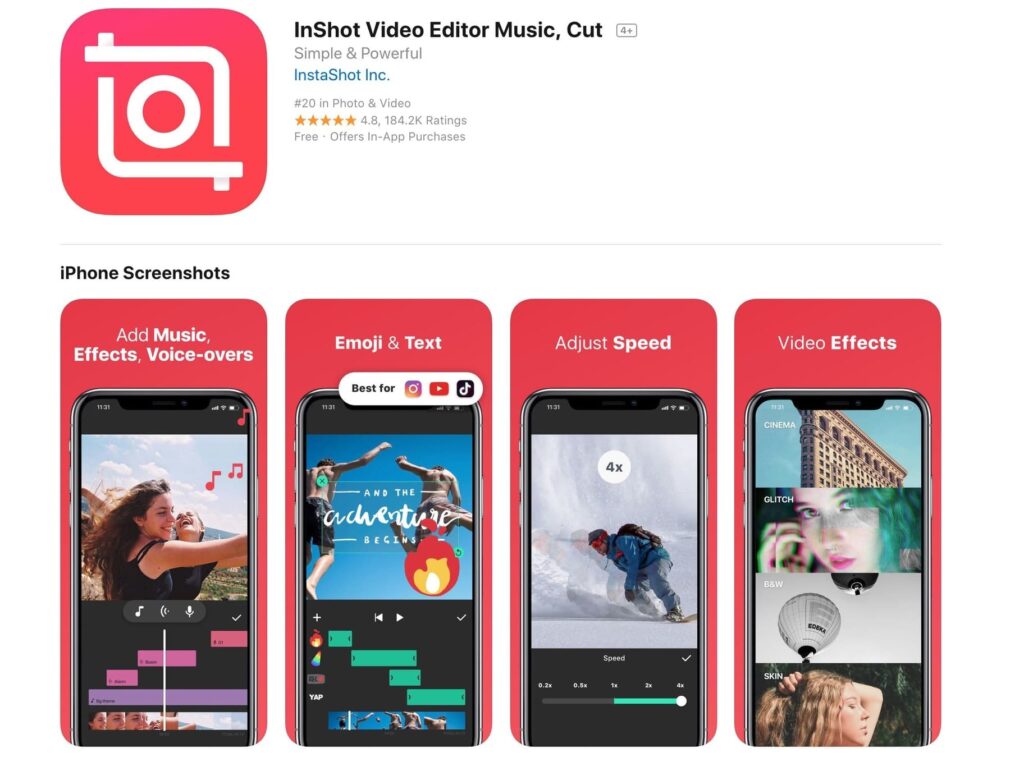 Blurry photos, neon signs, and artistic backgrounds are the first to grab your attention? InShot is a one-stop-shop for all of these. Create your Instagram stories, edit your Instagram photos, or add music to your videos – InShot is there to get the work done in seconds. The features of voice-overs, sync, cut-flip-rotate, filters, emojis, and effects collectively make it the best photo editing app.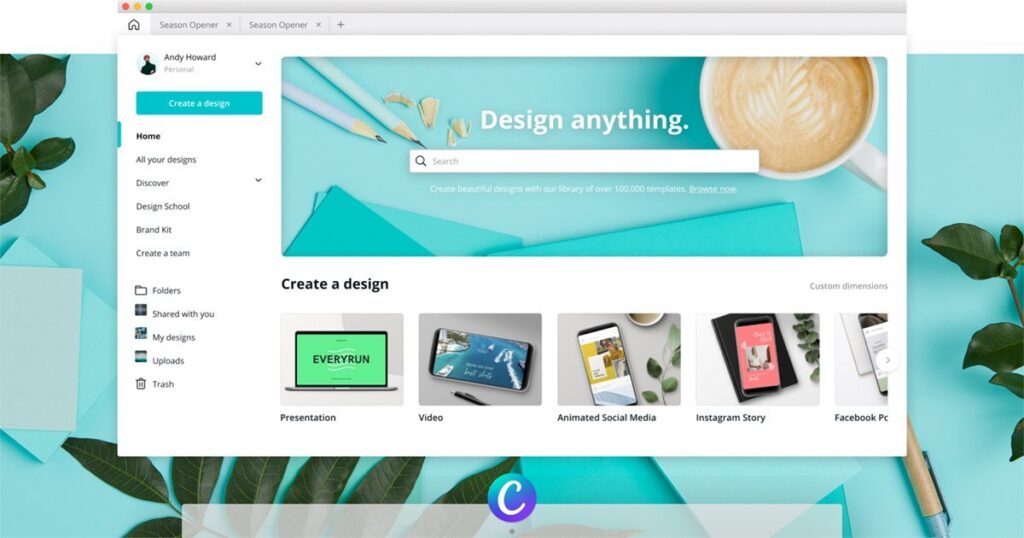 Will never not vouch for this one! Canva is one easy to use, abundant with features, and a free version graphic designing tool that won't let you complain. Built with millions of sample illustrations, templates, and layouts, this app will help you perfectly design all your Instagram-able images, videos, and stories.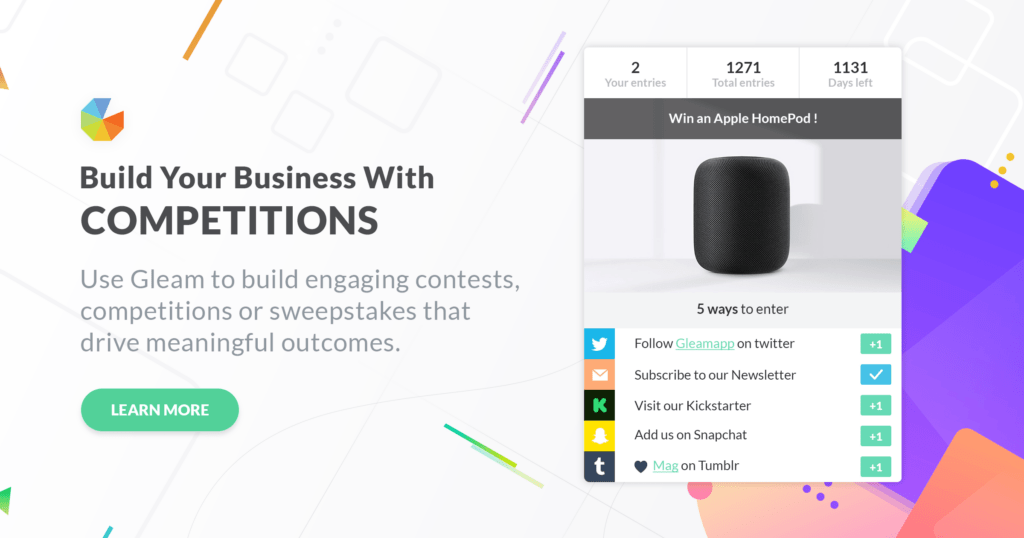 Influencing is more than just creation, right? To make that money and engage those users, engagement is the driver. One tool adopted by almost all influencers to increase number of Instagram followers is to run contests or plan giveaways.
Gleam.io is a free online contest creator that helps you manage competitions, operate giveaways, and run a contest through a single web page.
A plus: it is not limited to Instagram only. You can also benefit from Gleam.io for grabbing an audience on your blog website, Facebook page, Twitter, or Pinterest.
Similar posts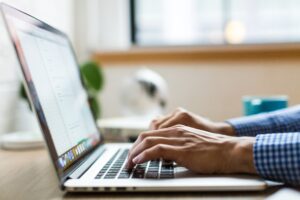 Video creators
Breaking Into The Creator Economy: Key Steps To Success
Almost 50% of influencers say they earn money from their accounts, […]...
Read full article
25 Jan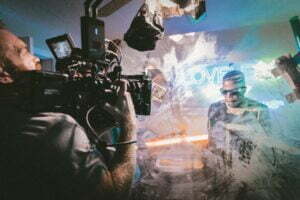 Video creators
How To Become TikTok Famous Overnight
Have you ever wished to become famous on any of […]...
Read full article
24 Jan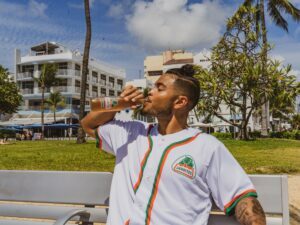 Video creators
How to Become a Brand Ambassador on Instagram
For better or for worse, social media has the unmatched […]...
Read full article
13 Jan