Top 10 Marketing Podcasts You Should Listen to in 2021
Updated: November 17, 2023
4 min read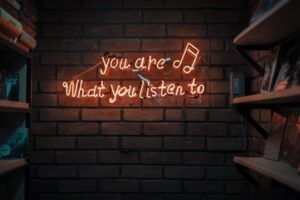 There is such a thing as information overload. Many marketing podcasts are available on the internet and picking one that answers your business needs can be overwhelming.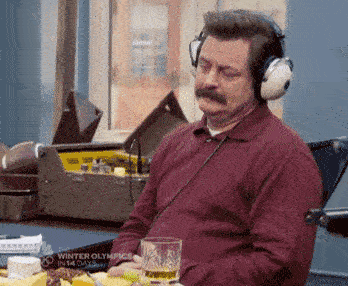 However, is listening to marketing podcasts worth your time? Definitely! They can offer you new insights to grow your client base. In addition, digital marketing podcasts can give you tips and insights on promoting your business and outshine your competitors.
Marketing podcasts give you easy access to expert advice, new skills, and success stories that can inspire your business strategies; as well as novel content ideas. This gives you an edge that is crucial to growing your business.
Briefly, after deep-diving into the multitude of podcasts out there, we have come up with a list of the best marketing podcasts that you can't afford to miss. Let's check them out:
Jim Huling on the 4 Disciplines of Execution – Marketing Over Coffee
In this podcast, Jim discusses how an effective organization delivers results, develops leaders, and improves the work environment. Therefore, the podcast highlights how planning strategy is more straightforward than execution.
Above all, it also touches on the obligation to produce results, why execution is complex, and the benefits of discipline on focus. These and many other issues are discussed in this Marketing Over Coffee episode.
3 Office Activities That Don't Translate Well Working Remotely – Marketing School
This is the 1800th episode of the Marketing School podcast. Accordingly, Neil Patel and Eric Siu talk about the three activities that don't work well when working remotely.
The episode discusses the difficulty of brainstorming remotely. As well as how sales happen best in person and why it's challenging to build a strong company culture from a distance.
Can LinkedIn Automation Be Done Right – Mixergy
In this podcast, Andrew Warner, who founded Mixergy, interviews an entrepreneur who shares his insight into the marketing field. This episode focuses on Stefan Smulders – the founder of Expandi. It is a safe cloud platform for automated reach.
Smulders founded Expandi as a platform to use to make use of LinkedIn for marketing and growing sales. In this episode, he discusses the growth hacks and challenges of this platform.
Video Ads & Facebook Campaign Import Coming to Microsoft Audience Network – Marketing O'Clock
The main guest for this podcast is John Lee from Microsoft Advertising. Thus, together with Lee, he was joined by other marketing industry experts to discuss the new features that have been introduced to Microsoft Audience Network.
This Morning O'Clock episode talks about how advertisers will use Microsoft Audience Network to target out-stream video ad campaigns on Microsoft Audience Network sites.
Yonathan Ayenew: 9 Innovative Startups and Why We Think They'll Work
In this episode of If I Was Starting Today podcast, Ayenew and Jim Hoffman talk about nine startups on their radar and what makes them stand out.
To illustrate, one of the startups highlighted in the episode is Billo. They talk about how it helps e-commerce companies make videos that achieve the desired sales success. Namely, it also touches on why you need video content and how Billo effectively creates authentic and fresh videos that boost sales.
MailChimp: Ben Chestnut on How I Built This
Guy Raz interviews Ben Chestnut, who founded MailChimp, a successful email marketing service that only came as an afterthought. For example, Chestnut discusses the journey and the challenges they faced to build a profitable and self-funded venture.
YouTube SEO Guide for Brand Marketers – Digital Marketing Podcast
There Digital Marketing podcast discusses SEO strategies to implement so that your target audience can find your video. Cirian talks to Rob Wilson about how marketers can make effective YouTube videos and leverage trending topics.
3 Big E-Commerce Marketing Trends for Q3 – Marketing School
In this episode, Neil and Eric give three major trends in e-commerce for Q3 2021. Additionally, they also discuss why you should take these trends seriously and how you can capitalize on them to increase sales.
3 Steps to Repurposing Content for Every Channel – Everyone Hates Marketers
This Everyone Hates Marketers episode is a replay of Louis Grenier's interview with Harry Dry, the creator of MarketingExamples.com. Dry discusses the different ways content can be repurposed depending on the intended marketing channel.
Siete Family Foods: Miguel and Veronica Garza
Guy Raz interviews Miguel and Veronica Garza on what inspired them to build the Siete Family Foods and their challenges on their way to success. This episode discusses the unique marketing challenges that face family businesses and what you can do to overcome them and succeed.
Key Takeaways
Podcasts:
Give tips and insights in the marketing field
Give access to expert advice and new skills
Encourage startups and new businesses by sharing success stories
Check out these marketing podcasts and get inspired to create novel marketing strategies for your clients.
Above all, video content plays a crucial role in digital marketing. Billo is here to create authentic and compelling video content to increase your sales. Sign up today and let us help you create user-generated video content that suits you.
Update your marketing strategy with Billo's UGC and video ads
Similar posts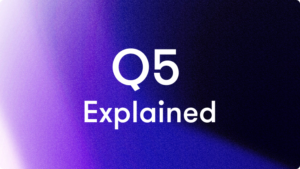 Digital Marketing
What Is Q5? And Why You Should Definitely Plan a Q5 Campaign
It's easy to lose yourself in the dazzling world of […]...
Read full article
1 Dec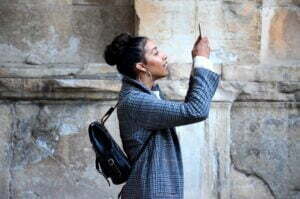 Digital Marketing
Monetizing Social Media
The Best Ways to Make Your Social Media Presence Lucrative […]...
Read full article
25 Jan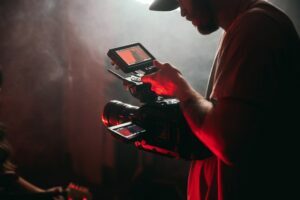 Digital Marketing
How To Make a Commercial
So you started a company and have the products ready […]...
Read full article
25 Jan