One 360° showcase video (60 seconds)
What's that? A 360° product showcase video is a type of video that allows viewers to see a product from all angles, providing a more interactive and immersive experience for potential customers. It allows them to explore the product in detail, seeing how it looks and functions from every angle. This type of video is especially useful for products that have unique or intricate features that are not easily seen from a single angle.
What's that? These images are made to capture your product in all its glory, highlighting every curve, angle, and feature. They're a powerful tool that can attract attention, build interest, and drive sales. Whether you're showcasing your products on your website, social media, or even in print media, product pictures are a must-have in your marketing arsenal.
What's that? A product GIF is a short captivating animated image that provides a dynamic and engaging view of the product. It's a type of visual content that's often used in eCommerce, social media, and digital marketing to demonstrate how a product works, showcase its unique features, or simply to grab the viewer's attention. The beauty of GIFs is that they can be easily shared and embedded on various platforms, making them an excellent way to promote your product across multiple channels.
Beverages
We generated over
$350K in revenue

with a 6x ROAS

We have been able to successfully scale our ad spend without increasing the cost to acquire the customer. I highly recommend Billo to anyone looking to improve their advertising strategy with high-quality UGC videos.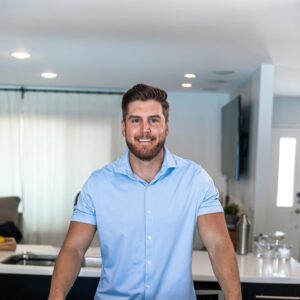 Justin Keller, Founder at The Mixologer
Got questions?
We have answers!