3 original basic video ads (30s each)
What's that? These short promotional videos are like the superheroes of advertising, quickly capturing your audience's attention and showcasing your product or service in a visually captivating way. They typically run for a duration of 15 to 30 seconds and can be displayed on various platforms, including social media, video-sharing websites, and even streaming services.
1 video mashup (15-30 seconds)
What's that? By using original UGC content for mashups, you're creating an entirely new, one-of-a-kind ad that speaks directly to your audience in a highly-engaging way. This approach has proven to be highly effective in grabbing the viewer's attention and helping your brand stand out from the crowd.
Beverages
We generated over
$350K in revenue

with a 6x ROAS

We have been able to successfully scale our ad spend without increasing the cost to acquire the customer. I highly recommend Billo to anyone looking to improve their advertising strategy with high-quality UGC videos.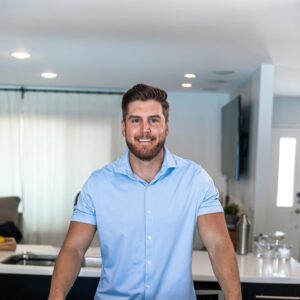 Justin Keller, Founder at The Mixologer
Got questions?
We have answers!