Thanks to social media, there has been a revolution in how society functions, including our interaction and connection. With platforms such as Instagram taking off, organizations also took note.
Businesses started using sites like Instagram to enhance their coverage via social media marketing because the platform can sway the behavior of consumers. However, after choosing to use the Instagram platform for your business, the next question is, Reels vs. IGTV: which one is suitable for your brand? This article will help you answer that question.
Is It Better to Post Reels or IGTV?
IGTV vs. Reels. Do you prefer to upload video Reels or use IGTV videos? What is the difference between a reel and IGTV? Are they any different from Instagram Stories? These are some of the recurring questions many brands seek answers to. These are typical after you have created your advertisement, Instagram TV reels, IGTV videos, or done any video content creation using Billo.app.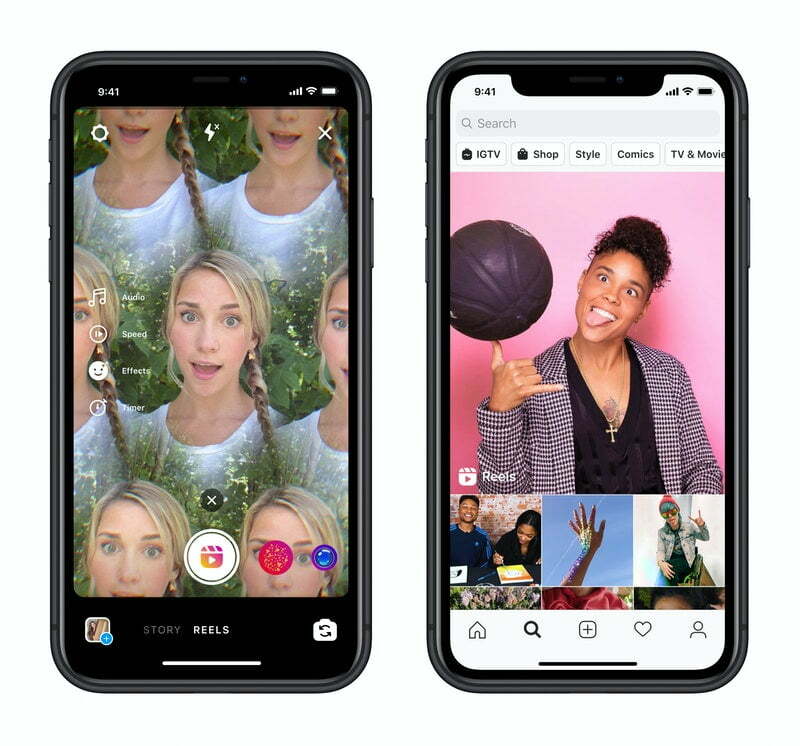 Instagram's algorithm is constantly changing according to how people interact with its content. Therefore, as you create reels, you should be up-to-date with the current changes and trends to remain relevant on the Instagram app.
Are you finding it hard to choose between IGTV or Reels to publish your video content on Instagram? This article explains the difference between the two and what you get with each option, ensuring you make an informed decision.
IGTV Video Clips
IGTV is the hub of extended, top-notch edited videos. With the platform, you can post videos up to an hour-long when using a web uploader. Most people usually compare the platform with YouTube since you can discover video content covering particular topics in detail, like educational videos and how-to videos.
However, there are some variations between YouTube and IGTV. First, every IGTV video is vertical – as in selfies, whereas in YouTube, the videos are horizontal as in movies. Additionally, YouTube is more of a search engine than IGTV. The method used to find YouTube content is identical to Google. You only need to search for the information that you are interested in and then follow a trail of other videos. The discovery process in IGTV is, however, less linear.
A basic difference between Reels and IGTV videos is how they lack discoverability on Instagram. Though you can use an IGTV app explore page to explore brands and IGTV content creators as you scroll through the Instagram platform, you can only find IGTV content directly on a particular person's profile.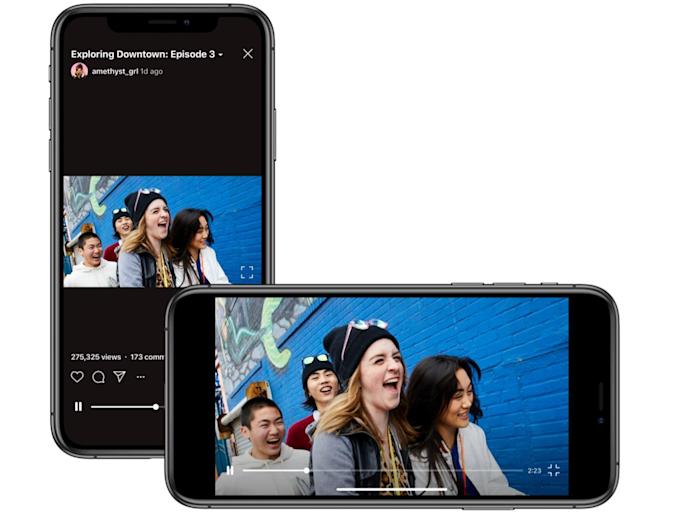 Instagram Reels
Instagram Reels are the counter to older Reels and TikTok video clips. They are essentially meant to entertain and, for this reason, are restricted to lengths no longer than 15 seconds. An amazing feature found in these Reels is the in-built editing functionality. Your content can be sped up or slowed down, filters and music added, and music patched on.
Reels content also has greater discoverability on Instagram compared to IGTV. Though they lack a front-and-center prominence like Instagram Stories on top of the app, they often feature in the platform's Discover section. In addition, a Reel's own tab is also available on the basic app navigation.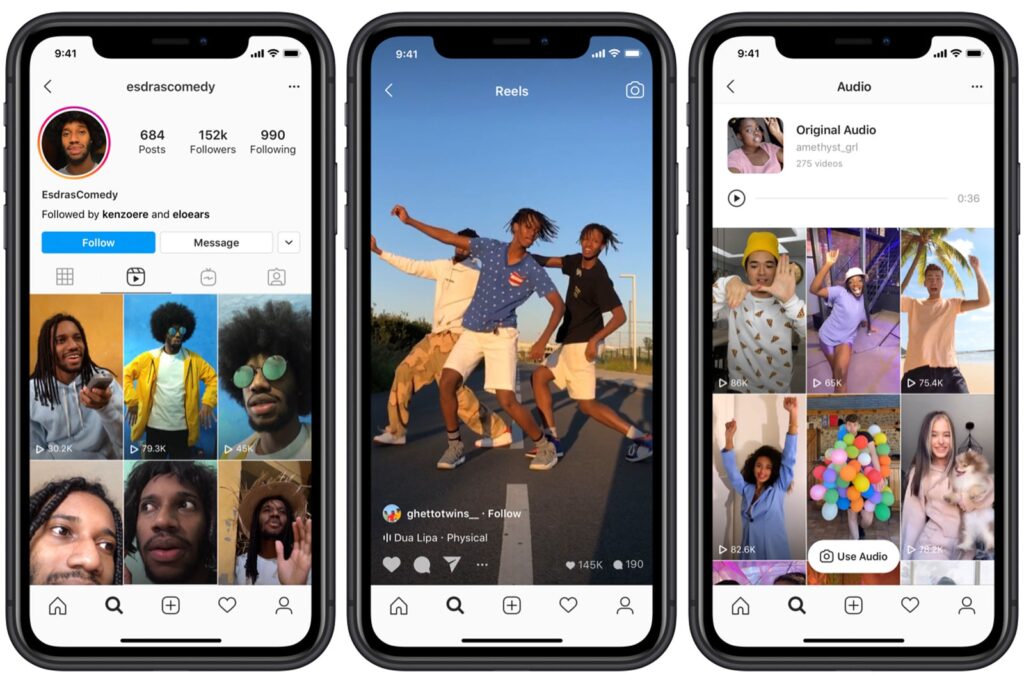 Reels Vs IGTV: When Should You Use Each?
Many people wonder when is the appropriate time to use the content forms mentioned above. Are you supposed to major exclusively in one form, or mix the strategy? Are there advantages of one over the other in particular brands?
There is no definitive answer to these questions. They all vary according to the brand or business you wish to promote, your particular digital marketing or Instagram marketing strategy, and your target audience. So, check out the factors below before settling for specific video content.
Similar to all social media marketing, tests should be conducted by your marketing team to avoid making assumptions. For example, you can try both video types and gauge their performance with your existing followers before settling on how to allocate resources.

IGTV is often an ideal alternative for educational content since you are allowed an hour's worth of video time.

The lifespan of Reels is greater than that of IGTV. The Instagram algorithm can pick them up at any instance, making them easily discoverable by new followers.
If resources are not an issue, the recommendation is to use a mix of both video content types. Users utilize Instagram in varying ways, and their preferences for the kind of content they wish to interact with are also different. If your desire is to double down on a particular style, ensure that you test all your options to guarantee you have settled for the best choice.
Do Reels or IGTV Get More Views?
How true is it that you will getter better Instagram engagement and many new followers when you put up video Reels? We experimented to determine this. Have you realized that engagement levels tend to go up following IG Reels?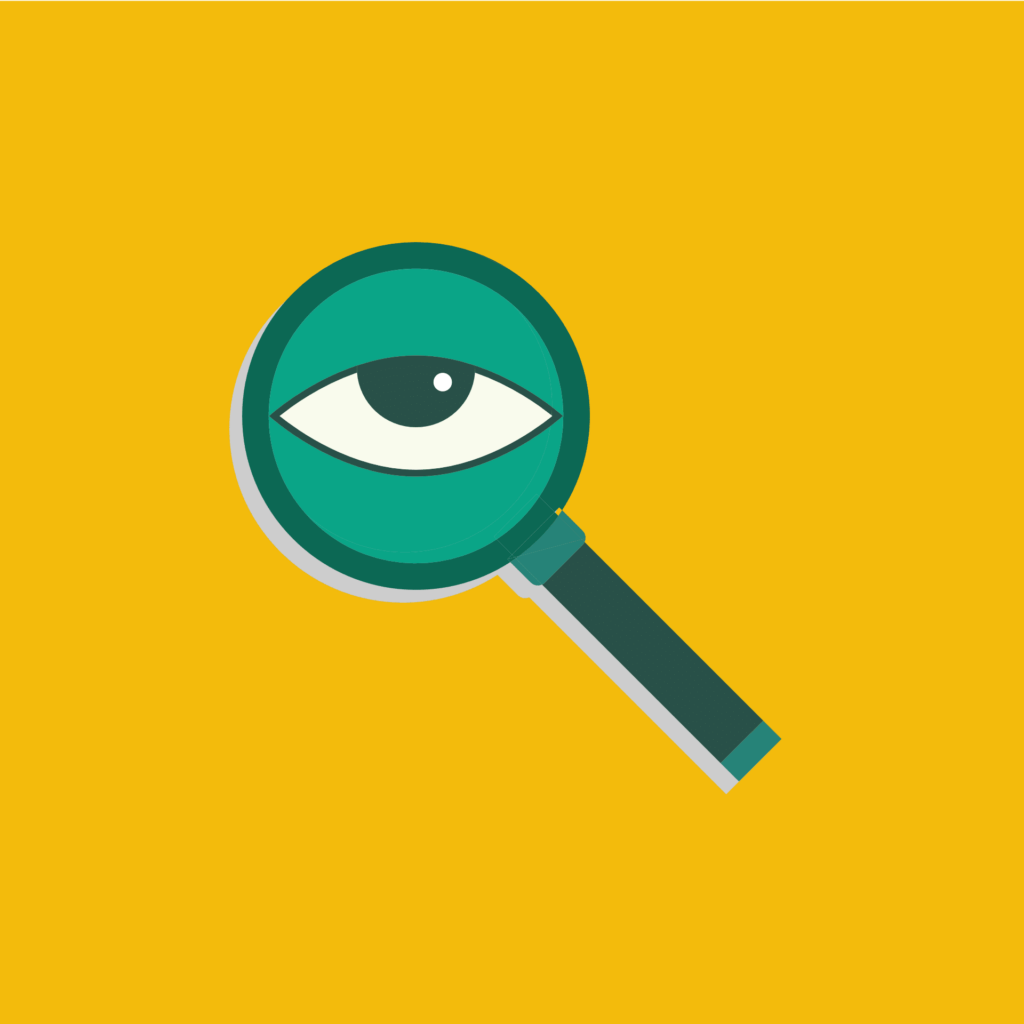 From the time the short-video format made its debut on Instagram last year, many brands and creators have realized that the uploads attract more than only views. As a result, many users have had their engagement rates improved, and existing followers have also increased.
The Experiment: Posting Reels Enhances the General Engagement of Instagram Users
We used the running hypothesis that there might be a shine effect on the general Instagram metrics when Reels are uploaded. This means that uploading a Reel can boost the overall engagement and growth rate of followers.
The Methodology
To carry out this unofficial test, the team behind the Billo.app video ad creation tool performed its Instagram strategy according to plan, which entailed posting single-image Reels, IGTV, and carousel posts.
The first Reel got posted on the 21st of January 2021. Over the following 40 days, 19 new posts were published to the Instagram feed, including seven IGTV videos, six Reels, one video, and five carousels. With respect to the frequency of publication, a Reel was published approximately once a week.
Getting to the discovery of the content, there are several variables to consider on Instagram. In all instances, the Reels were posted to the feed and Reels tab. An Instagram account may realize that Reel performance drops significantly when you put up videos only to the Reels tab. However, this theory was not tested in this particular experiment. For some users, sharing the Reels to the Instagram Stories also impacted engagement levels.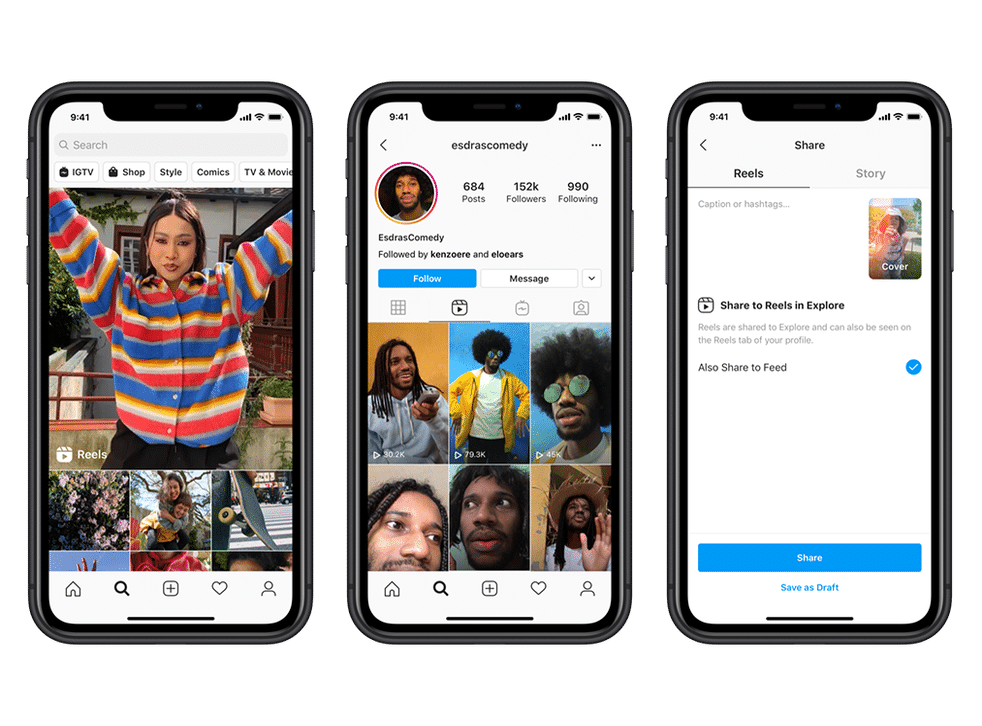 Original audio clips are yet another means through which Reels get discovered on the Instagram platform. You can also add music to your clips. After Instagram users watch a Reel, they can click on the track on the explore page for other videos that use the same audio. Three of the six posted Reels in this experiment featured top-trending tracks, while the remaining three utilized original audio. In the end, hashtags were included in three Reels, and Instagram curators failed to feature any of them.
The Meaning of the Results
Instagram has the desire to make Reels seen. It has redesigned its main feed page or home screen to feature Reels front and center, and the increased Reels views, therefore, do not come as a surprise. In that regard, Reels are now a major organic reach frontier on the Instagram app. With Reels getting to even more people, there is a greater chance that current followers will increase and the engagement will be better.
Though Reels can have a more extensive reach than other video forms on Instagram, the Instagram algorithm prioritizes Reels that meet certain criteria. This is how the organization explains the recommendation engine: people inform them that they wish to view funny, interesting, and entertaining content on the Reels tab, and the company has gone ahead to recommend that even better.
Better Performance of Reels Featuring People
TikTok creators greatly drive TikTok success, and Reels are no different. Consider the Reels on your Instagram Feed. You will realize that a majority of the Reels feature one common thing: people! Aside from the hyper-stylized product demonstrations, illustrations, or Instagram app aesthetics, one feature all Reels have is that all this is secondary to the personality of the people in the Reels.
Audio Makes a Great Impact
It is not coincidental that our three best performing Reels are all Reels featuring trendy tracks. "Level Up" by Ciara and "Dreams" by Fleetwood Mac were particularly very famous on the Instagram and TikTok app when writing this article.
Instagram Story Shares Accelerate the Views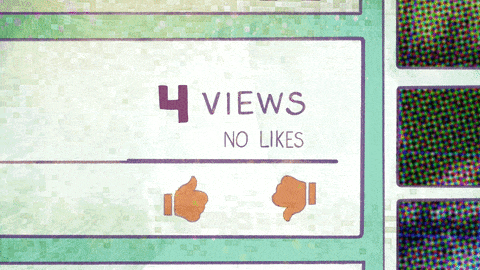 When you add a Reel to your story, the odds of the Reel getting seen are increased. Of course, you can share Reels directly to your stories, but the recommendation is that you take another approach: consider re-sharing your in-feed Reel to your stories to get more views in your Feed.
If an Instagram business account has over ten thousand followers, you allow the target audience to drive conversions or traffic when you share your Reel in Stories. Sharing your Instagram Stories is particularly instrumental when offering a swipe-up CTA or link since it is impossible to do so with the in-feed Reels closed captions.
Hashtags Have a Small Influence on Reach
A maximum of 30 hashtags may be included in an Instagram Reel, similar to other publications on Instagram. In an Instagram Story posted by the @creators account of the company, it was mentioned that hashtags continue being an excellent discovery source for creators, more so on Reels. Some common Reel hashtags include #humor, #dance, #reelitfeelit, and # fitness.
Are Instagram Reels Replacing IGTV?
Adam Mosseri, the head of Instagram's exact words were recently quoted while saying Instagram ceased being a photo-sharing platform, mentioning that the company's priority was shifting to video content amid considerable competition from rivals like YouTube and TikTok.
Presently, Instagram has moved towards its greater target of making video clips the main part of its users' experience. This is following the news that it will now be combining Instagram Feed videos and IGTV's long-form videos into a brand-new format referred to as "Instagram Video."
The shorter content and longer videos will be located on the Instagram user's profile in the new "Video" tab. At the same time, upon people encountering Instagram videos, they will have the ability to tap anywhere on the clip to go to full-screen mode. Furthermore, after they watch, they will have the option of continuing to scroll to discover extra video content, or of tapping the back navigation to exit.
However, these changes will not affect what Instagram has going on regarding Reels. The short videos platform of the organization and their rival, TikTok, will continue being different. Already, IGTV was losing its ground as a sole brand and product before the change.
In 2020, the IGTV orange button was dropped by Instagram from their home page as a result of reduced traction. The drop came when no more than only 7 million out of the billion-plus Instagram users had already embraced the IGTV app. The organization estimates that as of the 31st of August 2021, there were 18 million app installations around the globe over Google Play and App Store.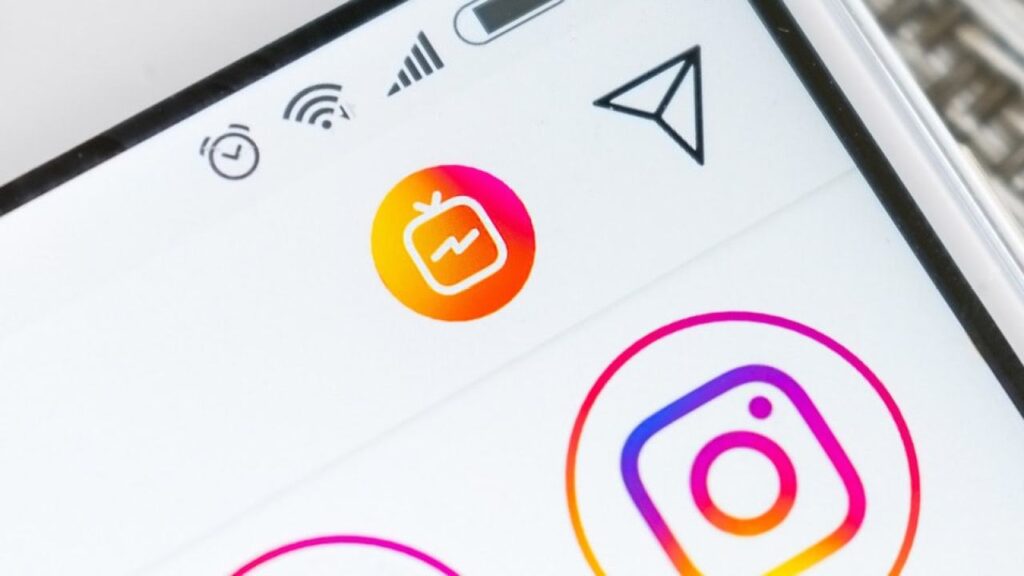 Instagram went ahead to explain the reasons behind the decision to remove the button, stating that most users found IGTV content via previews in Explore and those shared to Feeds. However, it was argued by creators and critics that IGTV as a sole brand was greatly leading to the cluttering and confusion of the pilot app while coming short of driving numerous downloads to the IGTV standalone app.
Longer video clips, which previously would have been taken as IGTV, will be shown as minute-long previews in Feed as they did before. Nonetheless, videos that are eligible for ads will still have a 15-second preview as before.
Undoubtedly, IGTV ads will cease to be referred to as that with the changes today. They will instead be referred to as "In-Stream Video Ads." You can continue monetizing your long-form videos as a creator, and brands can also use the format. In addition, the videos will continue being part and parcel of revenue-sharing tests of Instagram with creators as before.
Conclusion
Over the last couple of years, Instagram realized several changes, and brands that are not up to speed with the developments have been left behind. Instagram is continuously trying to change how users interact and share their content to fit people and keep them longer on the platform to boost revenue from ads. Reels, IGTV, and all other successful social platform adaptations are a means of making Instagram the leading place for you to scroll.
New video content forms will inevitably spring up and be released on Instagram soon. However, at the moment, gauge how your target audience consumes your content and analyze the available resources to create videos. Then, instead of Reels vs. IGTV, you can go for a combination of IGTV and Reels, which will best fit your brand.
Similar posts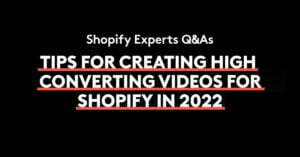 Video Marketing
Shopify Experts Q&As: Tips For Creating High Converting Videos For Shopify In 2022
We teamed up with VideoWise for an exciting Q&A session […]...
Read full article
2 Jun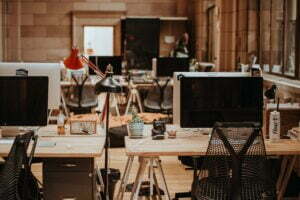 Video Marketing
14 Steps to Create Corporate Videos
By not using this great tool to increase their sales […]...
Read full article
25 Jan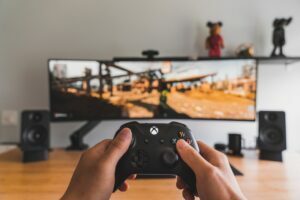 Video Marketing
Video Games Advertisement
If you're looking to reach all new heights for your […]...
Read full article
13 Jan