Back to Marketing Strategies
Marketing Strategies
The 4 Ingredients to Make Jaw-Dropping Sales Numbers This Holiday Season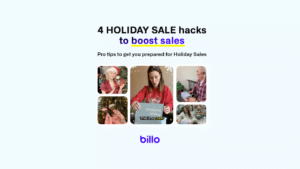 For entrepreneurs & marketers, holidays can either be a perfect way to showcase their skills and drive sales through the roof (should I say the chimney?), or it can turn into a seriously frustrating couple of months full of confusion (WHY ISN'T THIS WORKING?!) and disappointment.

To make sure you won't go all Grinch on Christmas this year, we've sat down and put together a UGC strategy recipe that, if followed correctly, will definitely boost your sales and holiday spirit this year! 
P.S. Take a peak at a special offer at the end of this post! 🤫
The 3+1 UGC Marketing Formula for Your Holiday Campaign
After analyzing more than 500 successful holiday campaigns that our clients ran last year, we've realized there's a really clear pattern of how these campaigns were structured & implemented. That's how we came up with the 3 (+1) essential ingredients of an effective UGC holiday campaign.
#1 Make your brand SEEN with creative user-generated video ads
UGC is still the best-performing type of video ad right now, so there's no better way to reach your prospects & reintroduce yourself to your past customers than to start your campaign with some good old UGC video ads.
It can be anything from people using your product in their daily life to someone even doing a quick ASMR video with it. Since you aim at grabbing people's attention and building awareness (PRO tip: google "AIDA model"), the more creative the better!
Also, never bet your whole campaign on a single ad. I cannot stress this enough! Always do multiple A/B tests to find what the real winning ads are. This will save you so much time, money, and frustration. Trust me.
#2 Time to UNBOX some gifts!
Yeah, I think you already know what I'm about to say… People go crazy for a good unboxing video! Why? Let's get a bit nerdy for a sec. Aside from the anticipation and intrigue of what's inside that box, these videos actually fire our mirror neurons, the ones that are responsible for making us feel the same emotions as the person we're observing. Even our muscles can sometimes react! Creepy… But also cool!

Since it starts building trust between you and the potential buyer, this type of content is absolutely perfect for middle-of-the-funnel marketing also known as the "consideration stage" marketing. Also, who doesn't like opening gifts?!
#3 Tie the perfect bow with some HONEST reviews
If you've followed and completed the first two steps, you should've gathered a considerable number of prospects that would classify as your warm audience. Time to retarget them! 
When it comes to sealing the deal, we've yet to find a better-performing video ad than an honest review. This video should mainly focus on the best parts of your product/service but don't forget that nobody likes a show-off, so make sure to include a tiny bit of criticism for more authenticity!
PRO tip: honest reviews shouldn't feel rushed, so for starters, we recommend at least a 20-30 second video duration.
#4 Holiday-themed add-ons! 🥳
It's the +1, but an important one! Since the holidays are always a joyous time, make sure your videos reflect that. Use colourful subtitles, holiday-themed stickers, and some heartwarming (royalty-free!) music.
Remember, it's a busy time with offers flying left and right, so help your audience make a decision with bold Call to Action buttons.
Sounds AWESOME, but where do I start? 😱
Have you really thought we'll just leave you high & dry? Of course not! 
This is where our special Holiday Pack makes an entrance. It has all you need to launch a kickass campaign, including UGC videos with holiday-themed add-ons, a dedicated project manager, a shorter delivery time, and savings of up to $200!

Similar posts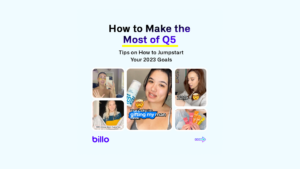 Marketing Strategies, Uncategorized
Maximize Your Sales During the 'Invisible Quarter' With Proven Q5 Tactics
As the holiday rush dies down, many brands are lulled […]...
Read full article
15 Dec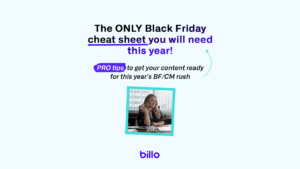 Marketing Strategies
The ONLY BF/CM Cheat Sheet You Will Need to Crush Your Sales Numbers This Year
You might be asking yourself "when does Black Friday start"? […]...
Read full article
27 Sep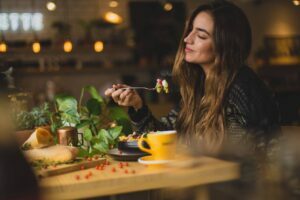 Marketing Strategies
10 Proven Restaurant Marketing Strategies to Implement in 2022
2022 comes with its unique set of challenges for the […]...
Read full article
14 Jan