Back to User-generated content
User-generated content
Add User-Generated Videos to Your Product Page to Drive Sales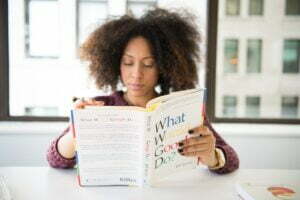 In the present-day business world, information is delivered on-demand at a fast-paced rate to billions of users globally. Online entrepreneurs struggle to fight back against their noisy competitors. As an entrepreneur, you are always looking for new platforms to share your content with a larger audience in a bid to shine in the oversaturated market. Thence, if you seek to convert more leads and drive sales, video advertising and user-generated videos are the way to go.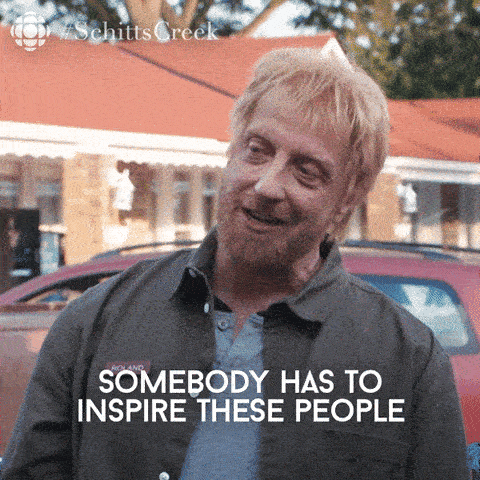 Owing to the COVID-19-inflicted surge of eCom stores, more and more people are embracing social media. As a business owner, you can now easily showcase your product or service offering to a broader audience. You can do this by adding user-generated video ads to your Shopify product pages that detail each aspect of your item(s).
Undeniably, today's online market is shifting toward fun, momentary, and visual content. And, trust me, many consumers want some entertainment, which underlines the value of user-generated content.
Your product or service offering informs the type of video ads to feature on your Shopify product page. Read on to learn how to drive sales with video advertising.
Types of Videos Ads to Add to Your Shopify Product Page
Firstly, viewers are playing the video for a reason. It's essential to stick to the point. Below are some types of videos that stand out against your competitors.
Tutorials — In other words known as 'how-to' videos, tutorials provide step-by-step instructions to help viewers accomplish a selected feature.
Comparison Videos — Marketers use comparison videos to compare their products or services against competitors or market standards.
Product Demos — Of course, these videos demonstrate all functions of a single item from start to finish (e.g., assembling a bicycle). In addition, these videos usually provide more information about what makes the product unique and include a call to action at the end.
User Testimonials — User testimonials take varied forms. Yet they are customer-driven videos that show how someone found success after using your product or service.
Why Should You Use Videos or User Generated Videos on Your Product Page?
Video marketing is now one of the most effective ways for businesses to reach a big audience instantaneously. By adding a video to your Shopify product page, you attract many potential customers, driving sales.
As a fact, user-generated video ads offer easy access to every nook and cranny that makes up an offer or service. Below are key reasons to add video ads to your Shopify product page:
Boost Your Conversion Rate
Interestingly, 84% of shoppers agree that video content on product pages influences their buying decisions! A video on your product page adds a sense of urgency and highlights your brand's strength.
Tell an Engaging Story via User-Generated Video
Videos add an emotional connection to your brand and create a more intimate experience for your prevailing and prospective customers.
Improve Customer Understanding and Satisfaction
Therefore, people like to know what they are buying, but sometimes it can be hard to understand a product. Besides, using tutorial videos boosts customer satisfaction since it gives them all the information they need to make an informed purchase decision.
Improve Better SEO Ranking
User-generated videos add a sense of depth to your product pages, improving your search engine results page ranking.
Pass Complex Messages Quickly
Above all, unlike texts, videos convey hard-to-understand information faster – in a more concise manner.
Establish Organizational Legitimacy
When you add videos to the Shopify product page, you appeal to more customers as a knowledgeable, trustworthy, and reliable brand.
Create Sticking Memories
Videos ads add a unique element to the shopping experience. Engaging customers with user-generated content involves them in the marketing experience, creating stronger connections with your brand.
Build Trust with Customer Reviews
Video testimonials add credibility to your business. They give potential customers insight into what others think about your products or services, fostering brand trust.
Generate More Views and Shares on User-Generated Videos
Compared to other types of online content, videos are the most shared. And they outperform most lead engagement techniques. Thus, if you want highly engaging and sharable content, user-generated video ads are your ace in the hole.
Key Takeaways
As a savvy investor, your main goal is to drive and convert more leads. Below are things to remember when seeking to add videos to the product page:
Your videos should be concise to grab people's attention quickly.
You don't need a videographer. A phone with a high-quality camera will do!
Ensure your videos are catchy yet informative.
An engaging product page that includes an eye-catching thumbnail image accompanied by short videos will be more successful in catching people's attention (and clicks). For low-cost and custom-made videos, use Billo video creator.
Similar posts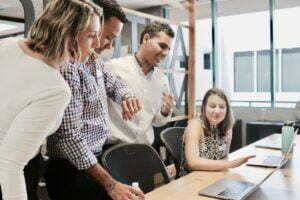 User-generated content
How to Improve SEO with User-Generated Content
Despite your best efforts to invest in paid advertisement and […]...
Read full article
19 Jan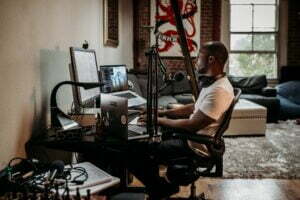 User-generated content
The Best Guide to User-Generated Video Content (Video UGC)
The fast expansion of various social media platforms and the […]...
Read full article
6 Dec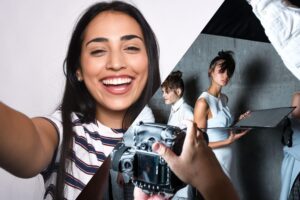 User-generated content
Brand Created vs. UGC Video Ads: Which Work Better For eCommerce Facebook Advertising?
If you're a regular user of Facebook you might have […]...
Read full article
8 Feb