Weekly eCom UGC Examples #1
Updated: November 17, 2023
3 min read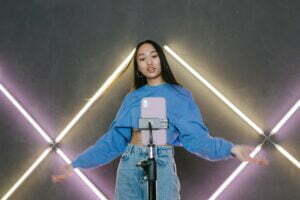 Lack of inspiration, creatively drained, or writer's block. Whatever you want to call it, we have all you need to create new content. To help you feel inspired for your next UGC project, we partnered with Foreplay.co to give you five high-converting content ideas and UGC examples to get your wheels turning.
1. Hook-Based Audience Targeting
Audience targeting in your ads manager is excellent, but you can't target data points that don't exist in the platform. Using your hook to filter out the right people will increase your CTR while training the algorithm to find the right people for your product.
This ad starts by directly talking to "curvy girls that wear scrubs" because this is so specific, you can then focus on communicating other pain points2 and USPs relevant to that audience.
2. ASMR Feature Overview
ASMR is a captivating trend that uses the audio experience of a product as the hook. During this ad for a phone case, they do clever hooking of your attention with sounds while communicating features and objections of their product.
3. Vlog Style Journey
Short vlogs are a popular content type on TikTok – you get a small look into people's lives and connect with them emotionally as they take you through their day. You can hijack this content type nicely to show the purchasing or ownership journey of your product and how it fits into their daily life.
In this UGC example, we follow the creator on a shopping trip to Walmart (people love watching what others buy) and then transition to using the product.
4. Visual Transformation
The best way to sell a product is to show and NOT tell, and showing visual transformation communicates features and trust in your product. This ad displays an impressive hair health transformation as the hook before presenting the product. They then work backward to show how you can experience the same desirable hair transformation.
5. Eye-Catching Transitions
The first thing you want to do with your ad is STOP THE SCROLL! Eye-catching transitions (preferably featuring your product) is a great way to do that. In this example, we not only grab the attention of the viewer when she 'snaps' the watch band, but we also communicate that they have endless colors and styles.
Discovering More UGC Inspiration
Endlessly scrolling through TikTok is one way to find content ideas like this … but it is defiantly not efficient. All of this UGC inspiration was found using a tool called Foreplay.co that lets you browse over 80,000 curated pieces of inspiration. You can even filter by industry, platform, or format. You can even save ads from TikTok using their Chrome Extension.
Update your marketing strategy with Billo's UGC and video ads
Similar posts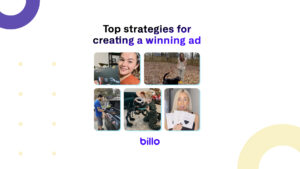 eCommerce marketing
Unlock the Power of Persuasion: Master the TOP3 Ad Script Writing Formulas (With Examples!)
Are you struggling to craft ad messages that truly resonate […]...
Read full article
24 Jan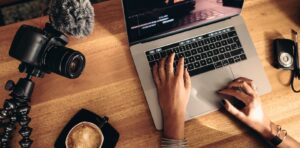 eCommerce marketing
How To Create Sales Increasing Product Videos In 5 Steps
Introduction  There are several ways to increase sales for a […]...
Read full article
8 Jul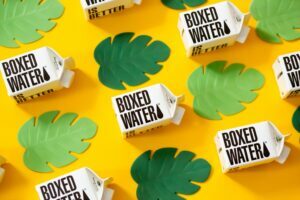 eCommerce marketing
20 Best Ecommerce Product Video Examples
Coming up with video products is an excellent means of […]...
Read full article
20 Dec