8 Simple Facebook Ad Hacks to Help You Spend Less and Sell More
Updated: November 15, 2023
5 min read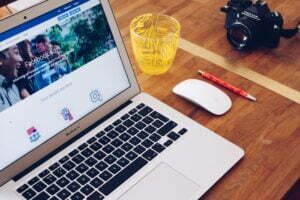 Advertising on Facebook is one of the best decisions you can make for your product, service, or company. With over 2.5 billion active users, Facebook ads give you the ability to reach countless more potential customers than any television station, billboard, magazine spread, or radio station. Plenty of people find themselves failing to utilize the platform to the best of its ability. Unfortunately, this resulting in wasted money and fewer sales —two things no business wants. Thankfully, there are all sorts of easy to implement hacks for Facebook ads that will help you to spend less and sell more.
#1. Drive Sales with Messenger Ads

Facebook Messenger has quickly become a tool as useful to users as Facebook itself. First of all it is a quick way to communicate and keep in touch with friends and family. Messenger, also, happens to be one of the most underused advertising methods. By driving sales through Messenger ads, customers can get information on your latest products, promotions, and events directly to their inbox. Just look at UFC: after sending out info on UFC 244, purchases went up by 25%.
#2. Increase Engagement with Video Ads
If a picture's worth a thousand words, imagine how useful a video is. By being able to show potential customers precisely what your product is and exactly how it works, targeted Facebook video ads have the potential to exponentially increase your sales.
It happened to Swingrail, a baseball bat manufacturer that included 15-second mobile-first Facebook video ads and soon saw an 85% increase in sales.
Swingrail isn't alone in this, either: it's been proven that video ads drive sales more than any other advertising tactic. In fact, one study found that 77% of customers have been convinced to make a purchase based solely on a video. Truth be told, it seems video ads work best with every Facebook ad campaign.
#3. Use an Ad's ID to Consolidate
A common mistake many people make when advertising on Facebook involves duplicating video ads. It happens in the early process of creating an ad on the platform when you're presented with two options: duplicate an ad or use an ad's ID. You want to do the former instead of the latter because it will carry over your likes and comments (also known as social proof) from previous Facebook ads instead of presenting you with an entirely new blank slate.

#4. Target a Specific Audience with Insights
Imagine you're a fisherman out on the open sea. What would happen if you toss out an enormous net instead of a more manageable one? It'd take you forever to bring your net in and all your fish would swim away before you even got close to the boat. Think of a small business with an even smaller budget advertising on Facebook the same way. Casting a wide net might work for bigger companies with larger ad budgets, but for small businesses, the best way to sell more by spending less is to focus in on one specific target.
Use the Audience Insights feature that Facebook provides you so that you can view your total likes, your demographics, your reach, and more helpful tools in order to cast a manageable net to your specific audience instead of wasting time and money on trying to appeal to the masses. Activewear brand AYBL  created new custom audiences based on the information received from Audience Insights and reached an incredible 23X return on ad spend.
#5. Utilize Auto-Replies
You might not realize it, but quick responses mean quite a bit to the customer. When they come to your page with a question or send an inquiry through Messenger, they're going to get frustrated if the reply isn't as fast-paced as the rest of the social media experience. Facebook allows you to make good use of automatic comments and replies so that no customers will be ignored.
Clothing brand Hats Unlimited knows the value of this sort of thing: they saw a 31% increase in revenue once they got on-board with it.
#6. Show Your Proof with User-Generated Content
How do you convince potential customers that your product, service, or business is worth spending money on?
Simply show them other people who have done exactly that. It's called user-generated content, and it involves showcasing images, text, and user-generated videos that your customers created themselves to showcase your goods.
Not only are you saving money by using photos and videos from your customers, but you're ensuring a sales boost by relying on visual media. Whether it's a contest where you ask fans to create their own ad or simply reposting a photo from a social media showing off your product. This kind of user-generated content not only shows that you're a legitimate product or service. Also, it shows that people actually enjoy what you're trying to sell.
#7. Research Your Competition
Sometimes, all you can do is take a gander at what your direct competition is up to. Once you have a good idea of what their ad strategy is, pursue a strategy of your own that sets you far apart from theirs. This helps to distinguish the two of you and allows audiences to see that there really is a difference between their multiple choices. There are many ad spy tools available online that can help you to do this.
Phone provider OnePlus India saw that their competition failed to utilize interactive Facebook ads, so they invested in playable ads that then lifted their brand awareness by a significant margin.
#8. Focus on Sequential Engagement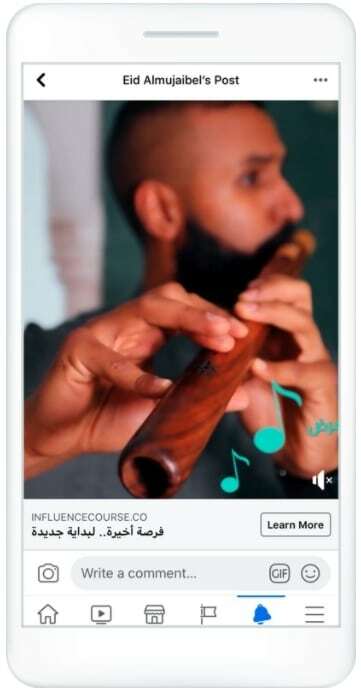 There's an interesting ad strategy that Facebook encourages you to use, and it's one that actually works incredibly well for those who have seen sales slip. It's called retargeting, and it's all about bringing back customers who've frequented your page before.
By utilizing a sequential engagement campaign, you can use retargeting to form a smaller, more engaged audience of customers.
Here's how you can do this: Find a video ad that has performed well on your page and give it a boost. Once there are plenty of views, create and target specific audiences who watched either a portion, half, or all of the ad with different ads for each of these unique demographics. For example, an online marketing expert Eid Almujaibel has reached 15X ROAS and won Black Friday sales by sequentially retargeting his Video Ads' viewers.
Wrapping Up
Regardless of whether you utilize one or all of these ad hacks, there are a couple of prominent points that are sure to help you spend less and sell more: Video ads work, and so does user-generated content. Keep these two facts in mind as you set out to put these hacks into action.
Selling Online?
Sign up to Billo and get authentic brand-user made video ads to spend less and sell more.
Update your marketing strategy with Billo's UGC and video ads
Similar posts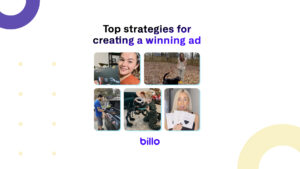 eCommerce marketing
Unlock the Power of Persuasion: Master the TOP3 Ad Script Writing Formulas (With Examples!)
Are you struggling to craft ad messages that truly resonate […]...
Read full article
24 Jan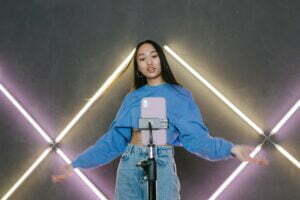 eCommerce marketing
Weekly eCom UGC Examples #1
Lack of inspiration, creatively drained, or writer's block. Whatever you […]...
Read full article
7 Oct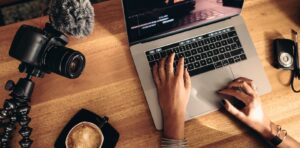 eCommerce marketing
How To Create Sales Increasing Product Videos In 5 Steps
Introduction  There are several ways to increase sales for a […]...
Read full article
8 Jul