Videos are pure gold in today's fast-paced eCommerce world. Videos break up the reading monotony, draw the customer's attention, and even keep the customer engaged for a while. That's why when you sell on Amazon; videos are a must-have.
After all, 80% of consumers rely on videos to make a buying decision. In a world where Amazon sellers surpass 2.5 million, you should be creative in your listing, and videos can help you in this.
Here is a brief guide to get you started with video listings on Amazon.
Why You Should Use Videos In Your Amazon Listing?
Here are compelling reasons why sellers should include video:
Videos are engaging and demand the highest attention compared to images or normal text
Videos are great SEO tools, and so including them in your Amazon content can increase the visibility of your products
Explainer video's showing how to use different products can reduce the cases of having negative reviews
Statistics:
Convinced on the importance of videos? Let's learn more.
How to Add Videos in Amazon Listing
You should register with Amazon Brand Registry or have an active Amazon seller account for you to add videos to your Amazon listing. Your videos should be in English and remain compliant with Amazon guidelines and regulations regarding video listings. Here are a few steps on adding a video to Amazon listing:
Login into your Amazon seller central account,
Click on the inventory tab that appears and choose the "upload and manage videos" option
Upload the video. Make sure that it has a high resolution for visibility
Review and submit the video
You will get a notification for successful submission. You can then add more videos but avoid overstuffing your page with multiple similar videos.
Types of Amazon Videos
Here are the main types of videos that do well on Amazon:
Product Feature Videos
These are the most common types of videos. They generally show the customers the product you are selling, its features, and how to use it. The information can help the customers make informed decisions because the video enlightens them.
Lifestyle Product Videos
These videos focus on the importance of features of your product. Customers use these videos to know how they will benefit from using the product.
Brand Story Videos
Brand story videos show how your brand stands out from the rest. The business environment is quite competitive, and a compelling brand story video on Amazon listing can persuade consumers to consider you instead of your competitors.
Product Testimonial Videos
Do you have videos of past customers commenting about the satisfaction they get from your products? Post those testimonial videos on your Amazon listing. They will help in persuading other clients to buy from you.
Best Videos To Add:
The quality of your Amazon video plays a vital role in driving traffic. Here are a few practices to observe when adding new marketing videos to your Amazon listing:
Keep the Videos Short
There is no limit to the length of the videos you can post on Amazon- although there is a capped maximum of 5GB. However, the shorter videos tend to be more interesting to the viewer; hence, it's advisable to prefer short videos to longer ones. You should ensure that the video's viewing time does not surpass 15 minutes.
Manage the Use of Captions, Texts, and Sounds
Captions, texts, and sound make a video more information and interesting to view. However, some viewers tend to view the videos with the sound off. Those who watch with the sound on may not need a loud, disruptive sound. For the best results, you should focus on creating informative captions and texts. The captions should be short and should not interfere with the video.
Add Compelling Videos to Your Listing Today
The benefits are clear. Also, there are many types of videos that you can post, from product lifestyle videos to testimonial videos. Great videos will give your brand a competitive edge and help you wow more clients.
Need Custom-Made Videos?
The Billo app team helps Amazon sellers get great videos. Contact us for more information, or sign up to get started.
Similar posts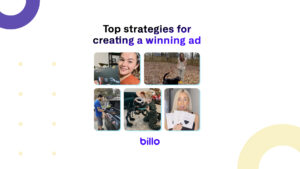 eCommerce marketing
Unlock the Power of Persuasion: Master the TOP3 Ad Script Writing Formulas (With Examples!)
Are you struggling to craft ad messages that truly resonate […]...
Read full article
24 Jan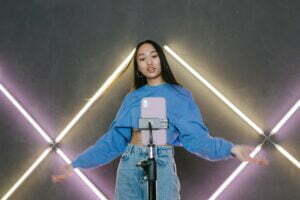 eCommerce marketing
Weekly eCom UGC Examples #1
Lack of inspiration, creatively drained, or writer's block. Whatever you […]...
Read full article
7 Oct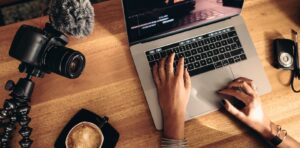 eCommerce marketing
How To Create Sales Increasing Product Videos In 5 Steps
Introduction  There are several ways to increase sales for a […]...
Read full article
8 Jul