Affiliate marketing is a great tool for businesses to boost their sales. If you're new to the game and are looking for the best way to set up an affiliate marketing funnel, keep on reading this guide.
We'll explain the concept of affiliate marketing, what exactly "funneling" means in regards to marketing, and how to best set up an affiliate marketing funnel.
What is affiliate marketing?
Affiliate marketing is a model of advertisement in which a company pays or otherwise compensates a third party to generate traffic to a company's specified products or services.
This third party can be another company entirely or even an individual.
This third party is known as the "affiliate", and they're usually compensated with a commission-free that will incentivize them to promote the company.
If you've heard a Youtuber, Instagrammer, or other online influencer refer to their "affiliate links", this is the exact concept.
Companies will compensate online influencers to promote their products or services to their followers, and every time a purchase is made using their "affiliate link", the influence gets a commission.
According to Business Insider, 15% of e-commerce revenue is attributed to the ingenious use of affiliate marketing.
Types of affiliate marketing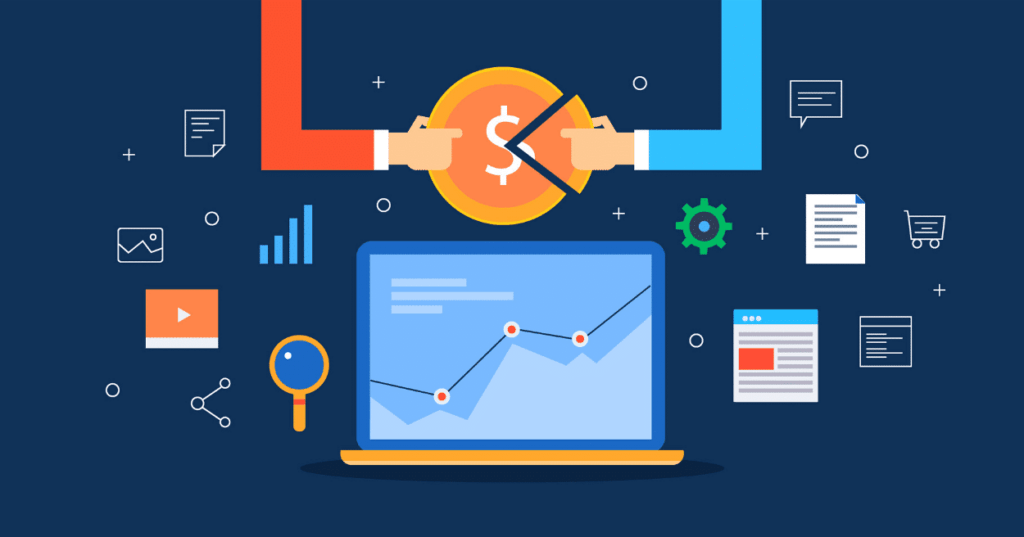 There are three different styles of affiliate marketers, with different levels of involvement in the product or brand that is being marketed to customers.
Let's take a look at the differences.
Unattached Affiliate Marketers
These third-party affiliates are defined as having no attachment whatsoever to the product or service being marketed.
They don't have any skills or knowledge or expertise related to the product or service, and can't speak on it like an expert.
The affiliate doesn't recommend or advise the consumer, simply promotes the product. Think of a beauty YouTuber promoting a mobile game. This type of affiliate sales is the least involved.
Related Affiliate Marketers
These third-party affiliates have a connection to the product or service being advertised.
Usually, this is going to be a pretty strong connection, with the affiliate promoting something that is solidly in their wheelhouse or niche.
In this case, we can think of a beauty YouTuber who is mentioning a certain brand or product in one of their videos.
The connection between the affiliate and the product makes them a more trusted source of information, and consumers are more likely to purchase from their recommendation.
Involved Affiliate Marketers
Lately, these-third party affiliates are deeply involved with the product or service being mentioned. They have used the product and can testify to its efficiency or usefulness.
Going back to our beauty YouTuber example, imagine this particular affiliate makes an entire video on a particular makeup brand or product from a specific brand, showing how it's used and recommending it to their followers.
Because of the level of involvement and recommendation, consumers trust this source of information and are more likely to make a purchase.
What is an affiliate marketing funnel?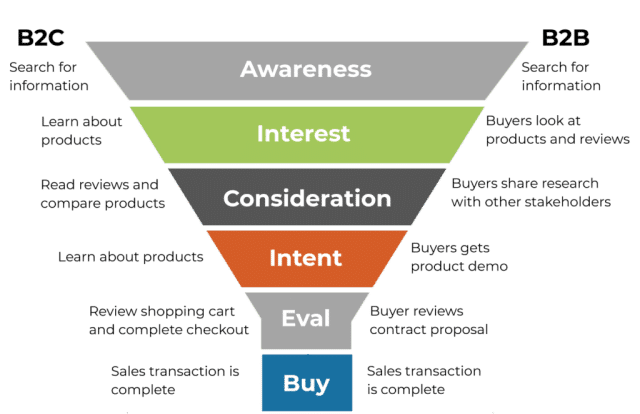 Now, let's take a look at a specific type of advertising strategy that has to do with affiliate sales: the funnel.
An affiliate sales funnel is a mapped-out path that is designed to help consumers go from a lead to a customer, specifically for an affiliate product that is being promoted.
The affiliate marketing funnel is designed around what's known as the "buyer's journey".
Buyer's Journey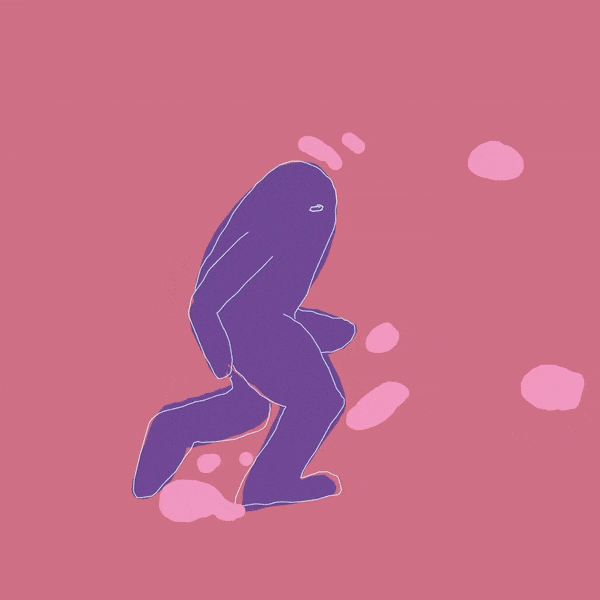 The buyer's journey has three steps, and affiliate marketing funnels are based around the path of these designated stages.
This is the first stage of the buyer's journey— when a prospective lead becomes aware of a "problem" that they have, something that they're missing in their life due to a lack of a service or product.
This stage could be achieved with a blog post across social media platforms, videos, infographics, etc.
This second stage is when the lead starts to consider "solutions" to their problem from the previous step. This is where the advice and recommendation of the affiliate come in.
The goal is to get the consumer aware of the affiliate products.
The final stage of the buyer's journey is the decision stage, wherein the prospective lead is converted into a customer.
The decision to purchase can be greatly influenced by the type of marketing that is associated with the service or product, which is where the funnel comes in.
Affiliate Marketing Sales Funnel
Much like the buyer's journey, a marketing sales funnel has stages that need to be carefully thought out and customized to the consumer experience.
An effective sales funnel will follow these steps:
It all begins with the traffic, set firmly in the awareness stage. This is usually utilizing social media posts with search engine optimization in mind, paid ads like honest reviews from influencers, and other social media outreach, like YouTube.
Following our buyer's journey, stage two is set in the consideration phase. The goal is to begin converting your prospects to customers.
This can look like offering free trials of your service, free sample products or shipping, etc.
The goal is to get your prospects on your e-mail list in order to better guide the path of their buyer's journey.
The final stage of the affiliate sales funnel is settled right in the decision stage of the buyer's journey, when a prospective lead has been successfully converted to a customer.
This is when you can send out sales emails to consumers who have made the jump from prospect to customer.
Benefits of an Affiliate Marketing Sales Funnel
What can affiliate marketing sales funnels do for you that regular marketing, ads, and your own SEO-optimized blog posts can't?
Let's take a look at all of the benefits that come with trusting the process and investing in this lucrative process.
The goal of any marketing campaign is to expand the reach of your prospective customers.
Customers are often looking for recommendations from trusted sources while they're considering a service or product.
Affiliate sales funnels will help turn those potential buyers toward your product.
Conversion is the percentage of people who are aware of your service and product that go on to become a customer.
The use of an affiliate funnel will help push those prospective buyers who are still on the fence over the edge into loyal customers.
With this sales funnel, you can also keep track of exactly where customers are getting stuck between awareness to decision, and fix and modify your campaign to best suit your consumers.
One-off sales are nothing to turn your nose up at as a company, but the real exciting part happens when you start turning customers into repeat customers.
And with an affiliate sales funnel, you can build your own buyer's list that you can work on converting into repeat customers.
How do I create a funnel for affiliate marketing?
Are you interested in setting up a campaign for affiliate sales? If you're an online influencer of some kind, either Instagram, Twitter, YouTube, or even TikTok, then you might have gotten an offer from a company that provides and product or service that is relevant to your niche.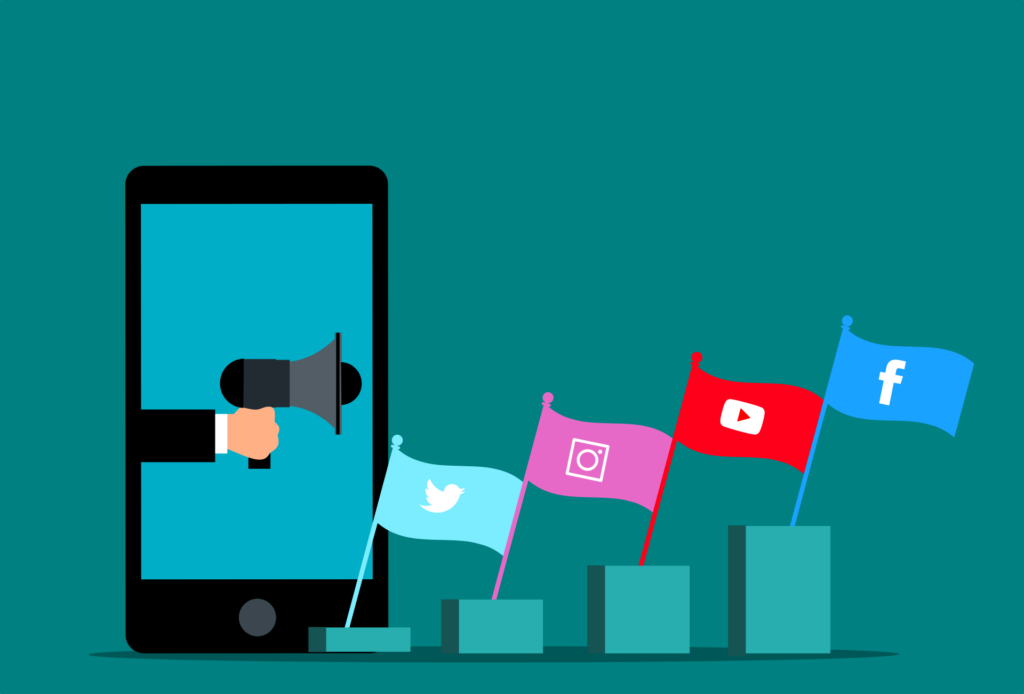 Maybe it's even a product that you've used before and already love! Follow this guide to learn how to set up an effective affiliate marketing funnel.
Choose a good affiliate program
Not all affiliate programs are created equal, even if it's for a product or service you really enjoy. Make sure the program is for a product that is well within your niche – trying to avoid affiliating with a service or product that your audience doesn't engage with.
Let's go back to our beauty YouTuber example: you're probably not going to see a YouTuber who focuses on makeup and skincare affiliating with or promoting football club merchandise.
While some people who engage with that YouTuber might be interested in that, it's not really within their niche.
Make sure your affiliate program is in your niche, offers both lucrative and recurring commission, and offers products that are part of a "suite", wherein products are often paired together so that you can maximize your commission sales.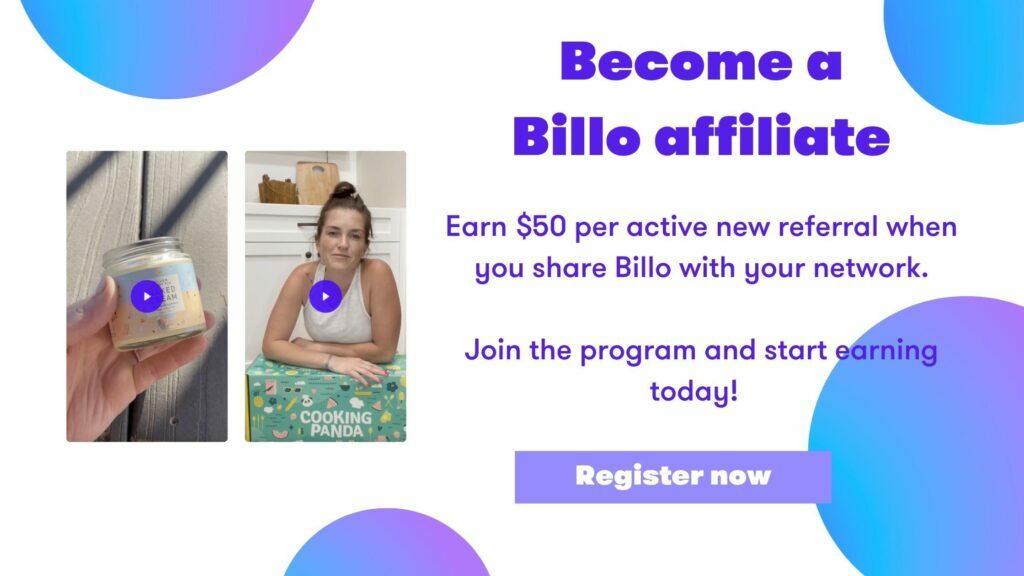 Create Awareness
Once you have your affiliate program and product or service chosen, it's time to create some awareness. This can be in the form of an SEO-optimized blog post, a social media post on Instagram, or even a YouTube video.
Social media posts are a great way to drive traffic. The amount of reach social media has these days is phenomenal, and there's always the chance that your affiliate shout-out could go viral.
A YouTube channel is also an effective way to promote your affiliate product, especially if you are able to show yourself using the product in some way.
You also always want to make sure that you create a custom landing page. A landing page is where you can put all of the relevant information associated with your product, create the right tone, and store your affiliate links. This is a great option for affiliates to help drive traffic to their affiliate products.
A good landing page includes a list of benefits of your service or product, relevant promises, calls to action, and proof where possible.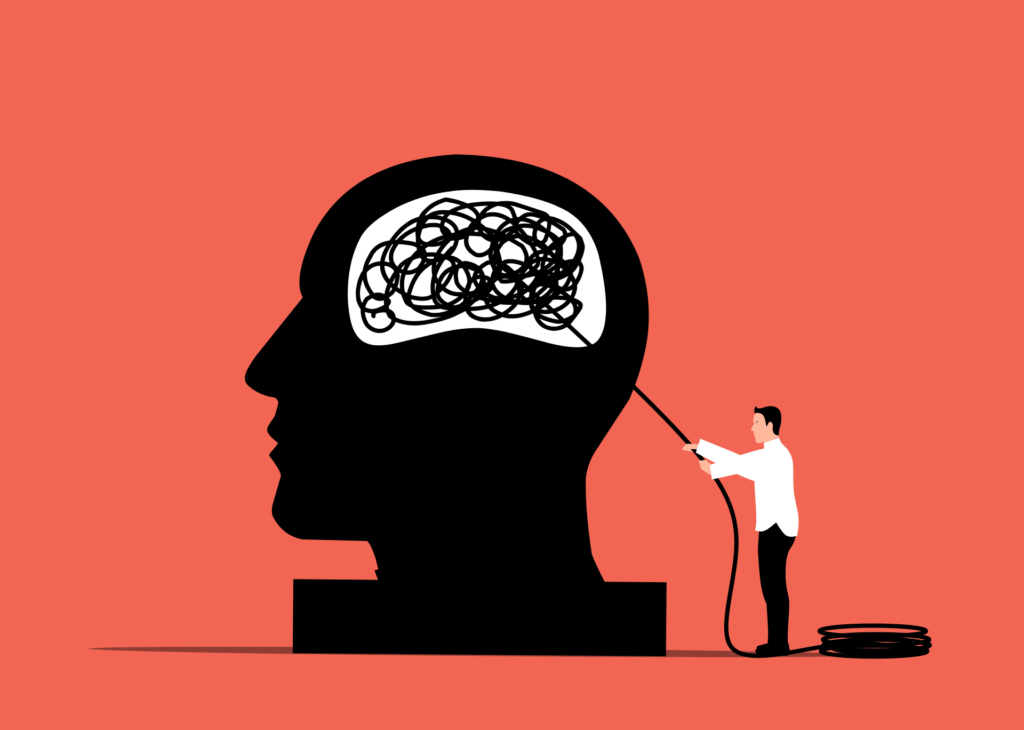 You're building trust with your audience and you want to show them that you won't steer them wrong if they choose to use this product that you've affiliated yourself with.
Opt-Ins
Your custom landing page is a great place for you to start to develop your audience's interest in the product or service. This is where an opt-in page comes into play. Opt-ins are a way for you to build your email list and potential customer base.
Wouldn't it be tiring to have to create a new post on social media for your affiliate product every time you wanted to promote it to your audience?
That's where the power and beauty of e-mail automation come in. Your potential customer can opt into an email mailing list, which is a tried and true method of converting to buyers.
Make sure your emails aren't just pushing the product, though. They should be creative and offer your audience something other than a link to your products.
For example, a beauty YouTuber's mailing list might include their ten most used products or their favorite makeup looks from around the web for that week.
Guide Traffic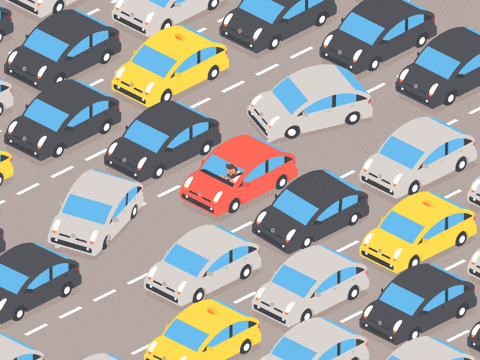 A good landing page won't do you any good if you're not driving traffic there. Your marketing funnel should be leading potential customers right to your landing page. Social media posts are a great way of generating traffic for this exact reason.
If you're going to use something like Facebook ads as a way to drive traffic to your landing page, we suggest using a good ad creation tool like Billo, where video creators produce quality, high-end video ads for as little as $59/per video.
Social media marketing is also a tried and true way to increase the flow of traffic through your carefully constructed sales funnel right to your landing page. You're going to want to choose the right platform as well.
Where does your audience engage with you the most? If you get most of your engagement on Instagram and very little on Facebook, you're going to want to focus on creating good Instagram marketing posts and less on Facebook.
Conclusion
Affiliate marketing funnels are an innovative way for both affiliates and companies to create new customers, generate income, and build trust with an audience.
Now you know all there is to know about what affiliate funnels are, how they work, and how to best create one.
A successful sales funnel is going to connect with both the product and the audience, and create an honest and trusted link between the two.
Your affiliate marketing campaign and its success will surely skyrocket so long as you understand all of the things that make a successful online marketing campaign.
Similar posts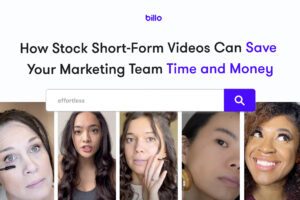 Marketing Strategies
How Stock UGC Saves Marketing Teams Time and Money
​​Short-form videos have taken the marketing world by storm, becoming […]...
Read full article
12 Jul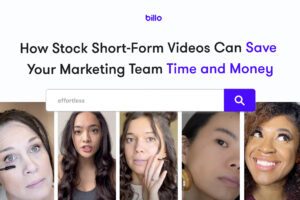 Marketing Strategies
How Stock UGC Saves Marketing Teams Time and Money
Short-form videos have taken the marketing world by storm, becoming […]...
Read full article
12 Jul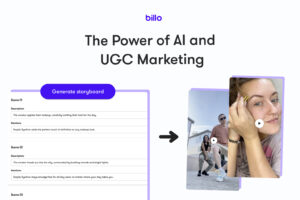 Marketing Strategies
The Power of AI and UGC Marketing: Unleashing Waves of Engagement
While AI has taken over the world and turned humans […]...
Read full article
3 Jul