Are you looking for a way to increase your Amazon sales? If you are, you will want to get the most bang for your buck from this article. The most significant benefit of advertising on Amazon is that it allows brands to reach a massive consumer base. But, trying to get your listings in front of prospective customers can be very challenging due to the fierce competition. That's why savvy marketers are always looking for new and innovative ways, such as Amazon product display ads, to gain an edge over the competition!
There are unique approaches available for brands that sell on Amazon — some with definite advantages over others like sponsored brand video ads. Sponsored Brand is one of the latest additions to the Amazon Ads playbook. It provides unique benefits to make an ad strategy even more effective than before.
This article will guide you to amazon sponsored brands' video ads and what they offer compared with other options like amazon product display ads or sponsored brands ads.
Sponsored ad Videos — What are They?
Sponsored ad videos are an extension of Amazon's video content and sponsored brands' text ads. In early 2020 the feature was introduced, with the intent to provide a more compelling visual experience for customers when they're searching on AMAZON.
It also allows you to make longer-form creatives that may be more effective than text or image ads. To win your clients' attention, you'll need to bid high enough to win the space for a given search term. Clients can unmute the videos if they want to hear you, but it's essential to use text call-outs to influence and educate the audience about the product.
Now, let's jump into the guidelines you should keep in mind to ensure your ad is approved.

Productive Guidelines for Product Display Ads
Having lucrative Sponsored Brands videos doesn't need big budgets, special effects, or film sets. Instead, follow the simple guidelines, and you will be on top of your game.
Recognise your Audience
Decide what type of consumer you want to reach and then match the video accordingly. For example, your content should be product-focused, educational, and illustrative.
Make it easy for your audience to recognize your product with clear and concise content.
Create Compelling Content
An engaging storyline will make people want more of your content and probably purchase your product. Your products are the star in your video and should be front, back, and center.
Educate — You have an opportunity to educate shoppers about things like ingredients, sizing options, warranties, and more. Stick with simple terms because Amazon primarily sells products on its site rather than text content.
Show your Product
Do not waste your chance to engage shoppers with your Brand. Instead, demonstrate – ake advantage of the opportunity to show how your product works and what it can do for them. Studies have shown that people remember what they see better as opposed to just reading about it.
Add Value to Product Ads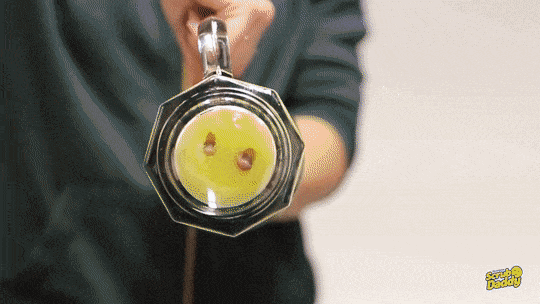 Adding value to your video is paramount for an effective marketing campaign. For example, try hosting tutorials, demos, or releasing new information about products in the series of videos you release related to using them effectively, what they do, etc.
Keep the Videos Short
The audience's attention is limited, so you need to keep your videos short. Keep it at 60 seconds or less, but if a product has multiple uses, try releasing the video in segments of 15 seconds each so that you can deliver key selling points.
Use Closed Captions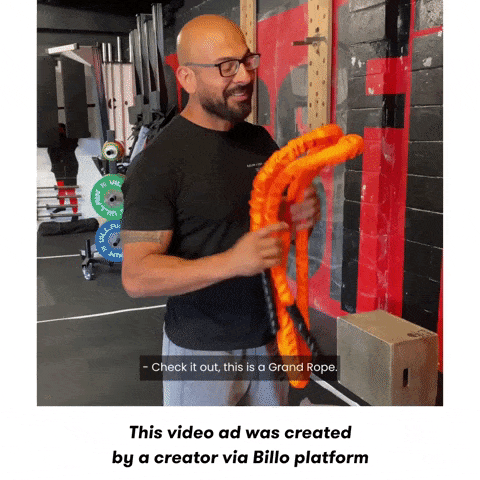 Most people watch ads without sound, so it's important to have closed captions or subtitles. Still, we recommend videos that can quickly be understood and are engaging without sound to ensure clients don't miss any critical details.
Make Calls to Action
CTAs should be short, precise, and should relevant to the viewers. Include calls to action at times during the video. After viewing your ad, your viewers can take action by visiting websites, subscribing to YouTube channels, etc.
Consider the Loop
A video automatically loops once it ends. Before the video starts, consider inserting looping text or logo. Get imaginative with your design to create a seamless loop.
Over to You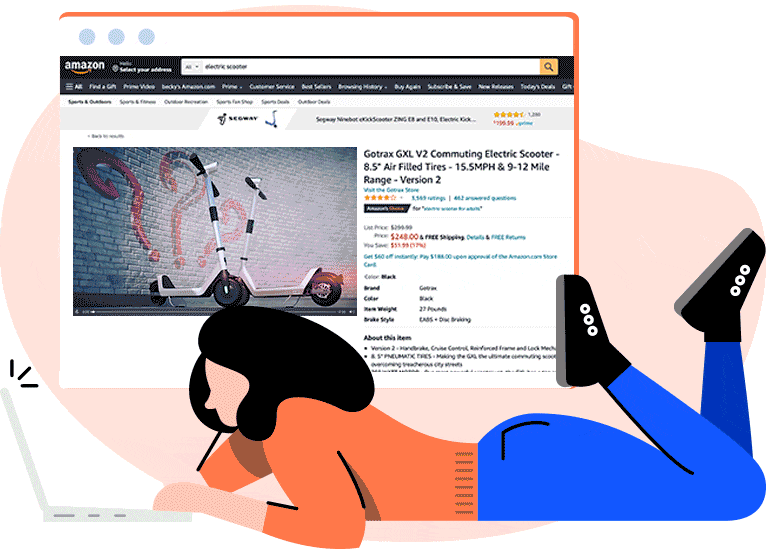 Unlike amazon product display ads, videos attract more clients and are also an essential channel for displaying your brand image. With our exhaustive guide to Amazon Sponsored Brands Video Ads, you can now create awesome videos to help you stand out.
Billo is Here to Help
Ready to get user-generated content to skyrocket your sales? Billo connects businesses and creative people, who love your product, to get authentic video ads that drive sales.
Similar posts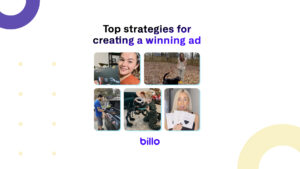 eCommerce marketing
Unlock the Power of Persuasion: Master the TOP3 Ad Script Writing Formulas (With Examples!)
Are you struggling to craft ad messages that truly resonate […]...
Read full article
24 Jan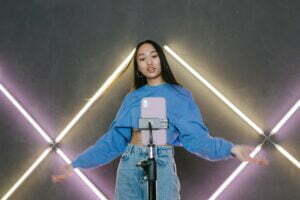 eCommerce marketing
Weekly eCom UGC Examples #1
Lack of inspiration, creatively drained, or writer's block. Whatever you […]...
Read full article
7 Oct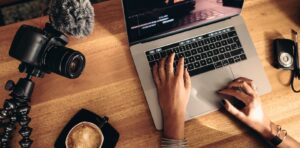 eCommerce marketing
How To Create Sales Increasing Product Videos In 5 Steps
Introduction  There are several ways to increase sales for a […]...
Read full article
8 Jul