Back to Digital Marketing
Digital Marketing
How to be a Beast at Creating Branded Content on Instagram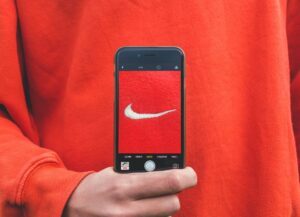 Influencers who are active on Instagram have the opportunity to expand their reach and boost their careers by unimaginable measures.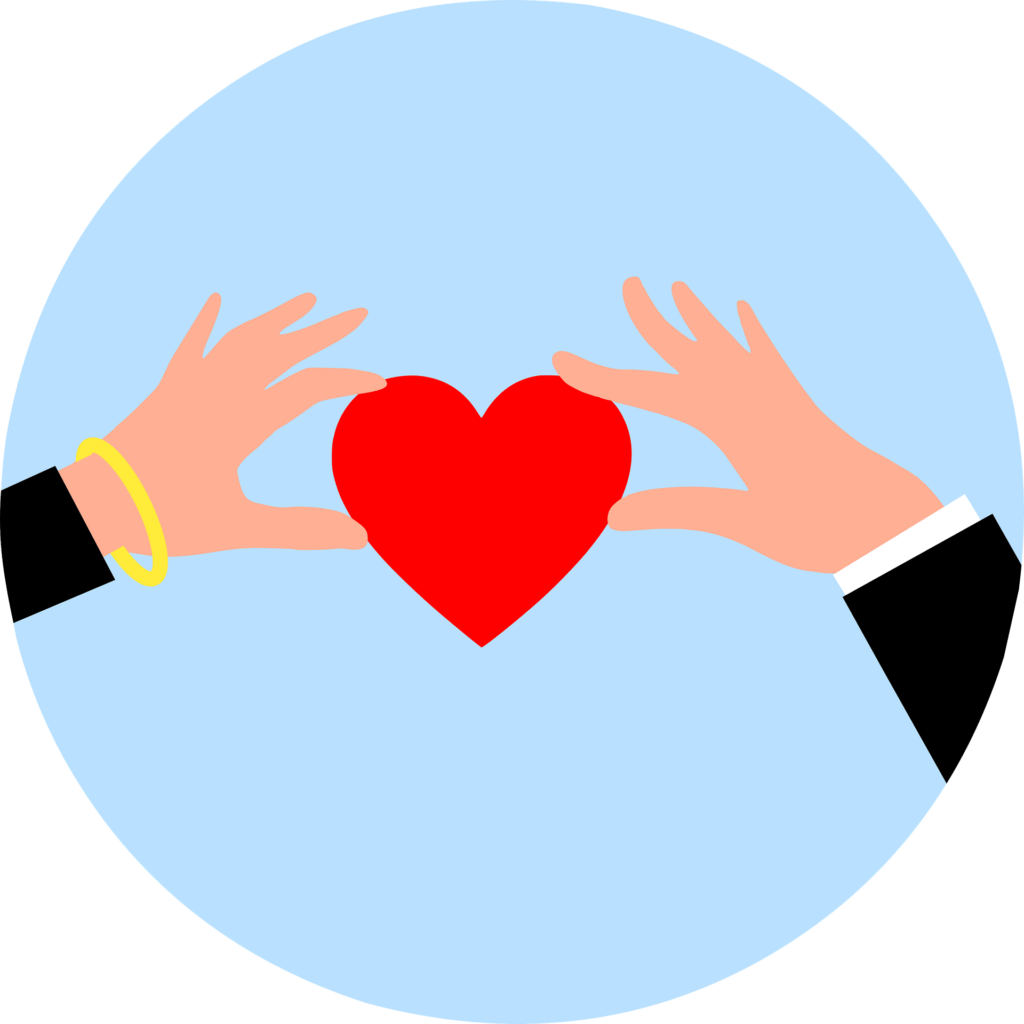 This can be done by enjoying a paid partnership where influencers create branded content, share relevant ads and provide posts that intrigue their audience.
Branded content posts can offer incredible benefits because of the extensive reach that an Instagram feed and other social media platforms provide.
However, before discussing what you need to do to win at tagged content, we need to discuss exactly what branded content is.
What is a branded content post on Instagram?
Posts that have branded content on Instagram will show a label that states that it has been done in a paid partnership.
It simply means that the post has been created by a business partner of the mentioned business. Therefore, there is a commercial relationship between the two.
The person who posted is compensated for the post. Compensation can be in services, products, or money.
How can You Qualify for Branded Content Instagram posts?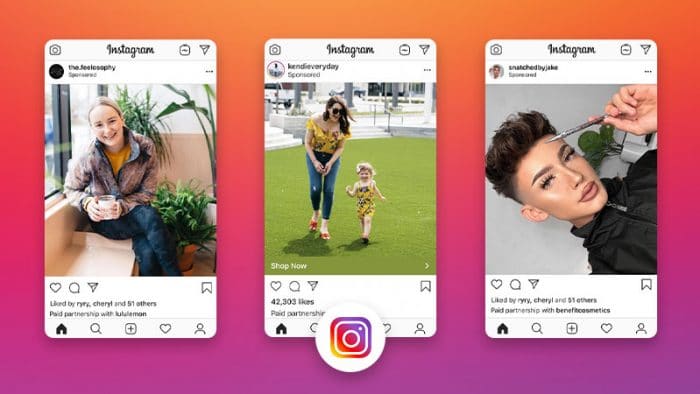 To post branded content, you need to be eligible and meet the standards that Instagram has set. If you are wondering if you qualify, you can follow these steps to check:
You Need a Creator or Business Account
If you plan to become a content creator, you need to have a creator or business account. If you have a business, you should tag business partner posts.
If you don't have a creator or business account yet, this is the first step you need to complete before continuing.
Keep Your Presence Established and Authentic
Insta requires an authentic, established presence before allowing branded content posting.
Always Comply With the Community Guidelines of Instagram
It is well worth the effort to read through the community guidelines featured on Instagram to have a precise idea of what is allowed and what is frowned upon.
It's a No-No for Government Officials
If you are a government official with a passion for creating content, sorry, this isn't an option for you. However, this depends on government rules and ethics, so look at Instagram's guidelines for further information.
These are the steps you need to be eligible for Instagram branded content creation. Once you have completed the steps and checked the info, you can use Instagram's branded content tools.
What are the Benefits of Branded Content on Instagram?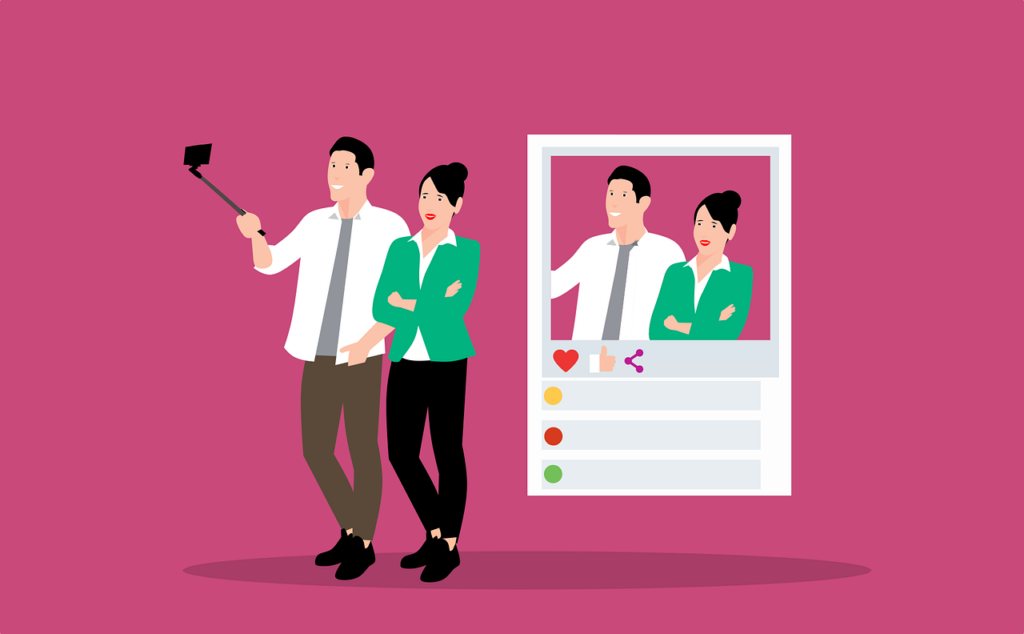 There are two primary benefits of Instagram branded content. These are the advantages:
Influencers can Easily Introduce Their Sponsors With a Branded Content Post
When we see that an influencer has tagged a post with the words 'Paid Partnership with (name of the brand), we know that this brand sponsors the influencer. By adding a branded content tag, sponsors are linked quickly and effortlessly.
Therefore, there is a business relationship between the influencer and the brand. As a result, the influencer has received some form of payment. Influencers work with their business partner to promote the brand.
Businesses can Gather Info on Their Sponsored Content Campaign's Success
As most influencers have a large spread of followers, businesses can get a good idea of how the public responds to their campaign by following the post's engagement.
These advantages are beneficial to both parties, which is why Instagram-branded content is so popular today.
Things to Know Before You Start With Branded Content Ads on Instagram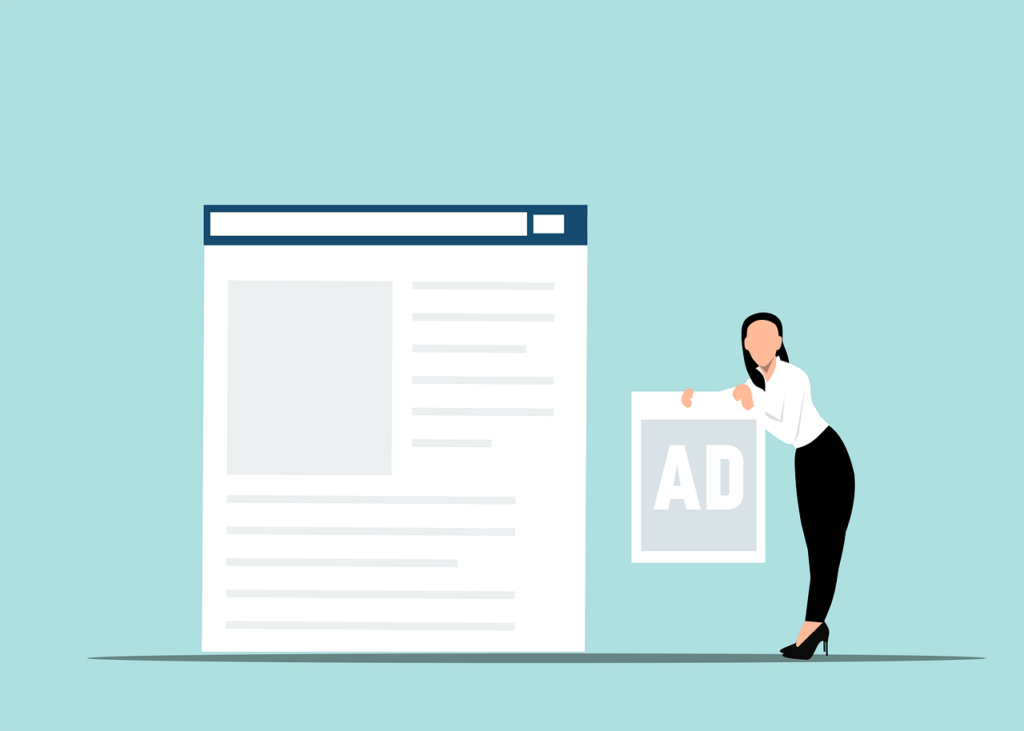 Here are the most important factors to keep in mind when you begin with Instagram branded content ads:
You Can't Promote Posts if You Weren't Tagged
True to the regulations and guidelines of Instagram, you can't promote any posts where you weren't tagged as a business partner. You can choose to approve tags if you prefer manually. Always remind your influencers to tag a business partner when posting.
Influencers Will be Notified
Instagram notifies an influencer every time their posts are promoted.
Your Influencer Can't Edit or Delete Posts
If you have one or multiple influencers working with you, they won't be able to delete or edit your posts. The only way that the ad can be deleted is if you do so. An influencer won't be able to alter the insights tab either.
The Influencer Can't Change Options After the Campaign has Started
It is worth keeping in mind that influencers can't change the option of allowing business partners to promote the posts after the campaign has started.
Influencers Can't Promote Posts
Surprisingly enough, influencers can't promote branded content posts.
Ad Performance Isn't Shared With Influencers
Most influencers are taken by surprise to hear that they can't see any ad performance stats. They can only see insights that are related to the content.
It's not Possible to Target the Audience of an Influencer
This is why the content is essential, and it should be interesting. Your content should be something that people want on their feed post settings and stories.
Your Brand Name Appears When You Use Your Influencer's Posts
If you share your influencer's posts as ads in Instagram feeds or Instagram stories, your brand's name appears along with the tag that states that it is a paid partnership.
Steps to Get Started with Instagram Branded Content Ads
If you are new to branded content ads, then following these steps will make it easier for you and your influencers: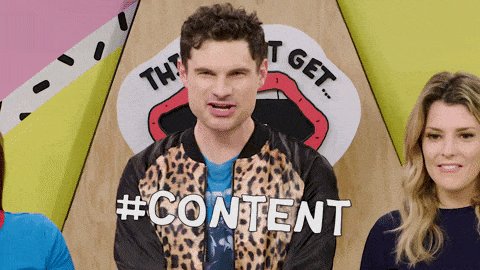 Approve the Business Partner Tag Requests
To complete this process, you need the Instagram app and have an account set up on Instagram.
Once you have set up your Instagram business account, you can go to your settings in the top right corner.
Click on the button that shows 'Branded Content.'
Next, find the toggle named 'Require Approvals.'
Under 'Approved Accounts,' add the handle of your influencer and click on the 'Done' button.
Promote the Posts of Your Influencer
Before you can use the branded posts created by your influencer, the setting needs to be activated by your influencer.
To allow you to promote their posts, a content creator needs to adjust settings under the 'Allow Business Partner to Promote' option. After that, you can choose to enable anything from the feed post.
Starting with Branded Content Ads on Instagram
Now you can begin to create excellent branded content on Instagram by focusing on these elements:
traffic
views of videos
the reach of ads
your brand's popularity
the post engagement stats
When you are ready to begin, start by choosing the Ads Manager. This will allow you to create campaigns just like you always do.
Then at the section that states 'Ad Set', opt for the option that mentions existing posts.
Under your branded content section, you will find the Instagram posts of your influencer. Proceed by choosing the 'continue' option.
It is best to preview before finalizing the creation of your campaign. For more information, you can tap advanced settings and browse around for ideas and features.
Fantastic Examples of Branded Content
Branded content has the potential to boost a brand's Facebook page, attract Instagram users, and share a link icon that people want to click on.
Potential customers are drawn to branded content if it has been done correctly. That is why content creators should be creative.
Here are a few examples of branded content that has been done splendidly:
The Lego Movie Promoting Lego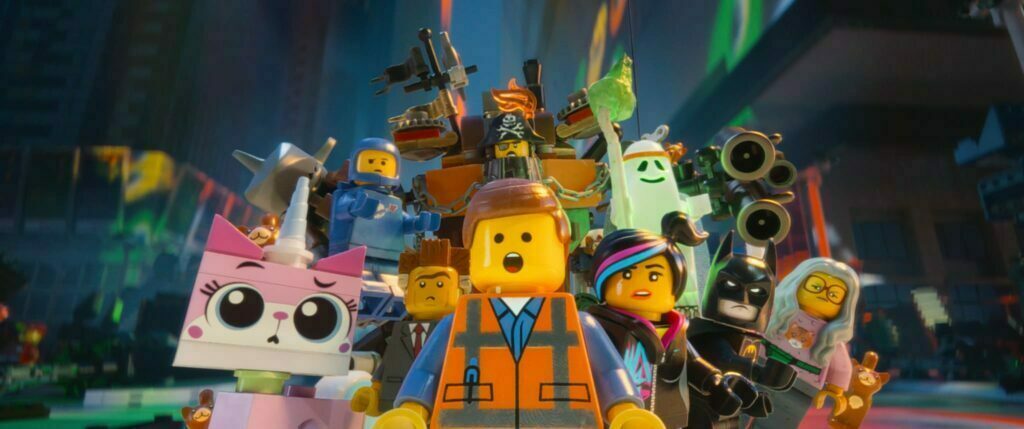 When it comes to brand partners that took branded content to the next level, The Lego Movie is the frontrunner.
People of all ages were exposed to the legendary toys from Instagram branded content and their Facebook page promoting the movie to audiences enjoying the film.
Even by creating successful trailers for the film, they created branded content ads that made people buy Lego.
As a result, the company has enjoyed a 25% increase in sales, thanks to social media marketing, their publisher's content, and tagged content on several marketing channels.
Red Bull Promotions With Extreme Sports Videos and Activities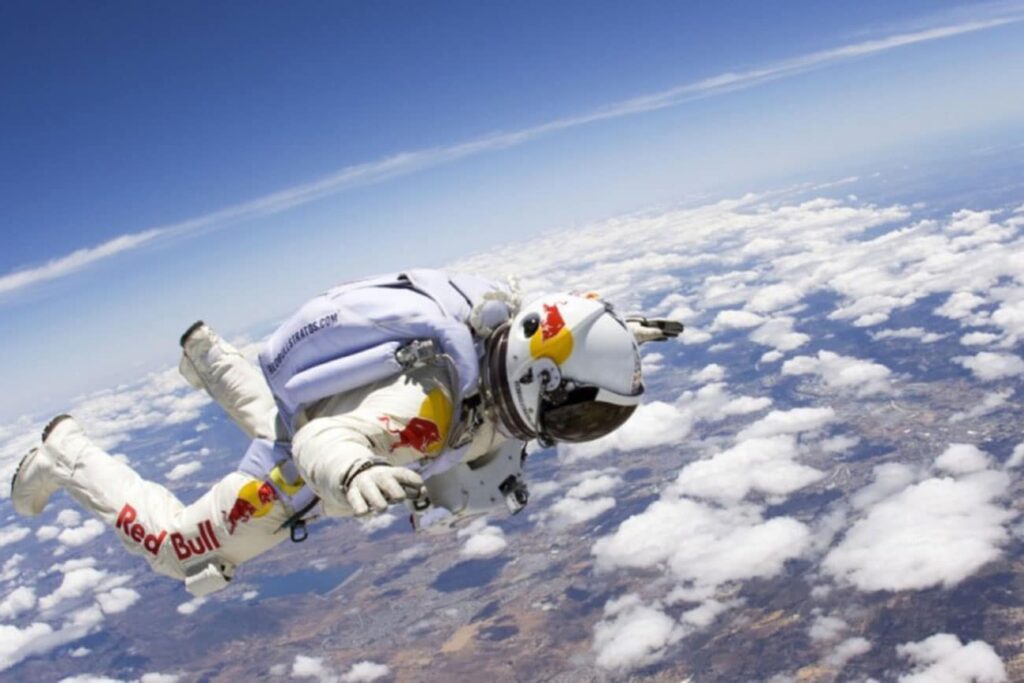 People who love extreme sports can't get enough of the sponsored posts on YouTube and several other channels.
By doing this, Red Bull has managed to post ads and provide fans with a pleasant experience that they will remember and enjoy.
This way, the brand has the freedom to target fans of extreme sports explicitly.
These fans look forward to the events for the coming weeks before attending the event personally or viewing it online. In addition, fans are exposed to an influencer's post as the event unfolds.
Red Bull has had great success with influencer partnerships, with their brand being named on the Instagram feed for days leading up to their events.
These feed posts create ads that aren't as obvious and effortlessly increase brand awareness.
Fatherly's Article Promoting Their Business Partner, Airbnb
This is an excellent example of what influencer marketing can do if done correctly. In addition, Airbnb enjoyed unique branded content with the release of an article in 2017.
A parenting blog, Fatherly, posted an article advising readers on how they could have a great Father's Day celebration by taking a trip with Airbnb.
The blog managed to create branded content ads by appealing to an audience who wanted to get ideas on how to spend Father's Day.
It shows that a business partner can come in any shape and form when you are involved with branded content.
Gatorade's Animated Movies of Famous Athletes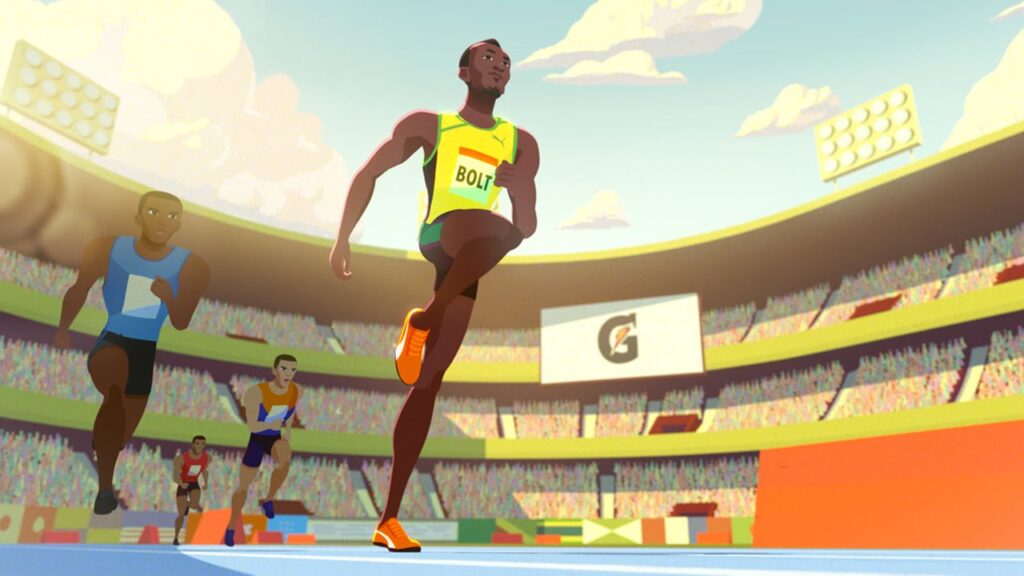 Gatorade has managed to create a campaign second to none. By making animated films of famous athletes, they managed to attract the attention of sports fans of all ages and serve relevant ads within the movie.
With phenomenal marketing like this, there isn't a brand collabs manager alive who wouldn't be eager to sign brand content approvals right away. They shared branded content posts that stood out.
The movies were well-designed, engaging, and the perfect illustration of each athlete's success and struggles.
These films were incredibly influential among young athletes who loved watching the stories of their heroes. As a result, a young fan will share the info on an Instagram post or let friends view it with a tagged post. This is a beautiful way to increase brand awareness.
Of course, branded content tag settings would always refer potential customers back to Gatorade's website.
Volvo Auto India's Campaign: Make Your City Safe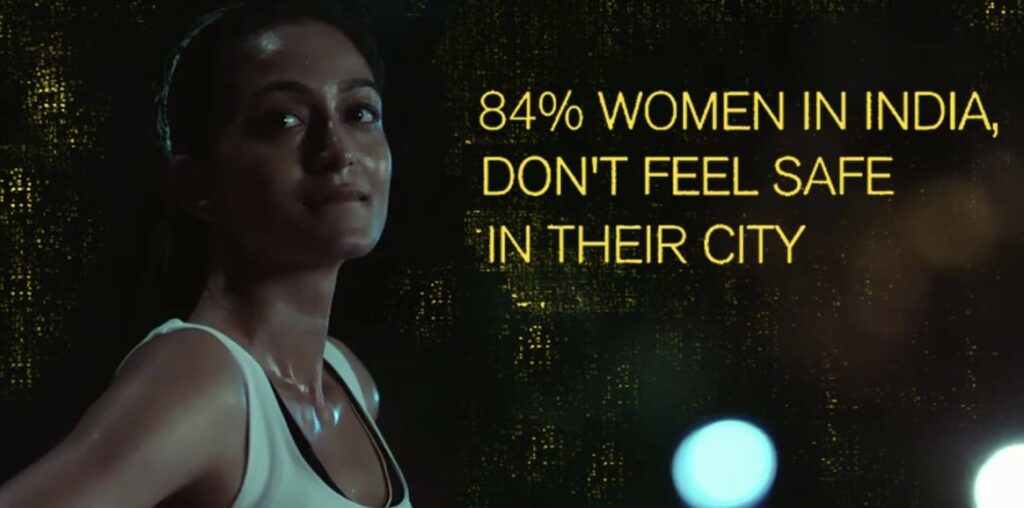 This is a remarkable example of how practical post insights can be when they feature branded content. Volvo addressed the pressing issue of women feeling unsafe in the city of Mumbai.
With the help of Instagram's branded content tools and several other marketing services, the brand succeeded in launching nightly walks through the city where women felt safe.
The brand grew in popularity as women enjoyed their evenings in the city that they used to fear. It wasn't uncommon for a woman to share her own story of fearful events that happened before the campaign started.
As a result, Volvo became known as the provider of safety in India and enjoyed a boost within their Instagram business profiles and other marketing platforms.
A woman in Mumbai will never forget Volvo as she taps forward in the city at night.
Dove's #ShowUs and Real Beauty Sketches Campaign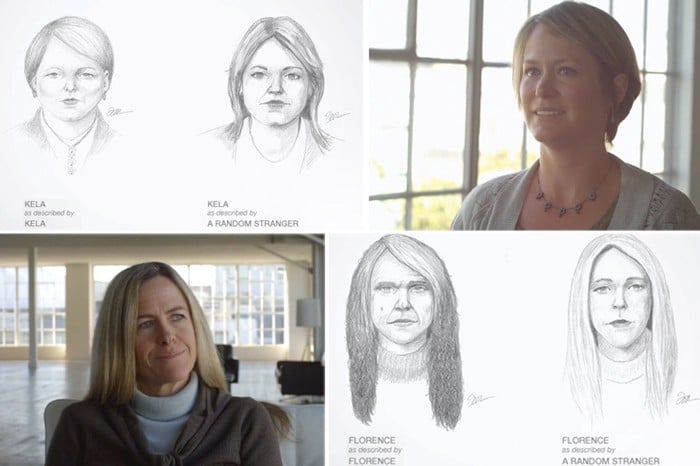 Dove is a giant in the beauty industry, and for a good reason. The brand has always done a spectacular job using every Instagram branded content tool available to get those branded content approvals that won't disappoint.
The brand went even further to lure audiences and boost engagement to unimaginable measures. They did this by launching a set of videos of women being sketched as they were. These branded content posts were done with style, and they were unique.
The brand then invited fans to share sketches of themselves by using #showus. This was a great way to encourage women to share the brand in their posts.
Conclusion
The possibilities are endless when it comes to branded content success. For example, you can breathe new life into an existing post by allowing a tap tag business partner to promote your posts.
Take the time to explore the advanced settings on Instagram so that you can get the most services to serve relevant ads features.
You must follow the business settings and tag business partners for every branded content ad. Be sure only to tag approved business partners.
From time to time, review your cookie controls and keep in mind that you can use cookies to help personalize your content, so accept cookies if they will boost your content.
By using your creativity and creating great content and services, serving options with your business partner, you will make your brand stand out from the rest.
Similar posts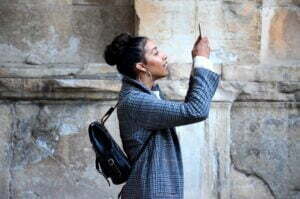 Digital Marketing
Monetizing Social Media
The Best Ways to Make Your Social Media Presence Lucrative […]...
Read full article
25 Jan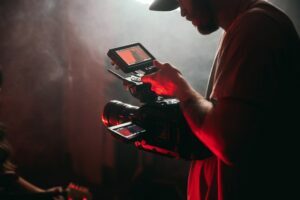 Digital Marketing
How To Make a Commercial
So you started a company and have the products ready […]...
Read full article
25 Jan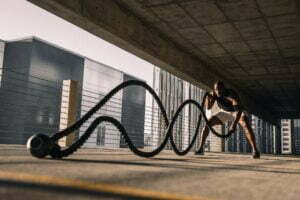 Digital Marketing
Wellness Influencers
With the wellness industry growing rapidly, it has become one […]...
Read full article
7 Jan