Any marketer worth their salt is always looking for new platforms to advertise their products. TikTok offers a novel opportunity for you to grow your audience and increase sales. The success of this app has attracted the interest of brands and marketers around the world. It provides a chance for content creators to reach a large audience via Tik Tok ads.
TikTok has enjoyed exponential growth since debuting on the social media scene in 2018. With more than 800 million monthly active users, TikTok is a very fertile advertising platform. You can tap into this global audience using TikTok Ads Manager, an inbuilt feature in the app specifically for this purpose.
TikTok is a short-form mobile video platform that enables the sharing of user-generated content. Thankfully, you don't have to be a content creator to post video ads on TikTok. Companies like Billo can help you create authentic user-generated content that will attract the attention of your target market.
Since TikTok is relatively new, you may not know where to start. Here is a guide that will help you get started on TikTok advertising. We'll dive into everything you need to know to focus on the right audience, create TikTok ads, and track your campaign performance. 
Why Use TikTok Ads?
As expected, TikTok is largely favored by Gen Z, but the number of older people joining the platform has been growing since 2020. With such a broad range of ages represented in TikTok, the chances are that you will find your target demographic here.
Second, TikTok only accepts 15-60 second videos. This means that your ad spots are unlikely to get lost in a sea of competing ads like on other platforms that are saturated. Third, the app has an easy-to-use advertising platform that makes it a walk in the park to create an attention-grabbing ad campaign.
You should note that TikTok advertising is not for all brands. What is your target audience? Are they using TikTok? Gen Z and Millennials mainly use TikTok, and so, if your target audience is Baby Boomers, then TikTok is not for you. If you cut it, then here are some benefits of TikTok advertising: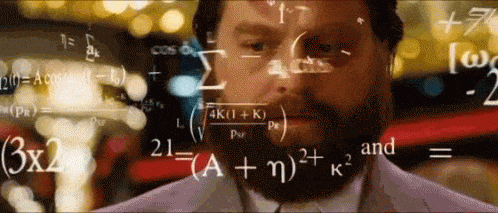 TikTok is Dominated by Generation Z
According to research, Gen Z (i.e. from 18 -34 years old) represents the largest U.S. consumer population at 82 million people with over $140 billion purchasing power. Gen Z is the fastest-growing consumer segment and targeting ads to this demographic means a higher ROI for your business.
TikTok Users Value Engagement
"TikTokers" are an engaged audience, and you are likely to get more attention and feedback that can help you grow your business. TikTok users spend an average of 80 minutes per day compared to Facebook's 58.5 minutes per day.
TikTok Ads Expand Your Reach
A recent study by Social Media Week shows that video marketing is rising and will keep growing. Viewers claim that they retain 95% of the content obtained through video and 93% of businesses got a new customer through video ads on social media. Video ads on Tik Tok open up your business to reach audiences worldwide because they are available in 150 countries with 70 different languages.
The App Targets Your Prospects Precisely
It enables you to create ads that target your preferred audience based on age, location, gender, interests, and more. This allows you to create custom audiences that have the same preferences as your target customers.
TikTok Advertising Strategies
So we have seen the benefits of TikTok advertising, but how can you take advantage of it? Here are three tactics to use in TikTok ads.
Hashtag Challenges
You can create your TikTok channel and upload content that you can use to interact with your target demographic and build their audience. The Hashtag challenge is one of the most effective methods of content creation. They involve creating and naming a challenge, then sharing it on TikTok. Users then create their own versions of the video and tag it using the same hashtag. Users can easily find your content and engage with your brand.
Influencer Marketing
TikTok is a great platform for creator marketing, and on TikTok, a creator is more than an influencer. A creator inspires, innovates, and creates. An influencer pushes a product because they are being paid while a creator innovates, develops, and inspires. You can find the right type of creator and engage them on TikTok's Creator Marketplace.
There is Much More on TikTok
Though the hashtag challenge and creator marketing are the popular TikTok ad choices, TikTok also has several other advertising options, including:
In-feed ads: 9 – 15 second video ads appear between videos in the TikTok feed.
TopView: a video ad format that appears to the user when they open the app. The ad allows for up to 60 seconds of video and takes up the whole screen.
Brand Takeover: these are highly desirable as only one Brand Takeover appears only once in each category in 24 hrs.
Key Takeaway
Though the number of businesses spending money on TikTok ads is growing, not every company will succeed on this platform. Creating authentic user-generated video content can be the edge that you are seeking. Billo can help you create great content to use in your TikTok ads to reach a wider customer base and increase your ROI.
Similar posts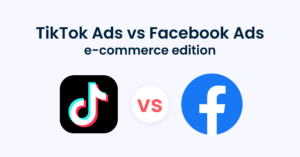 Social Media Marketing
TikTok Ads vs. Facebook Ads: What Should e-Commerce Choose?
Ever since TikTok came around, it instantly started stealing the […]...
Read full article
26 Oct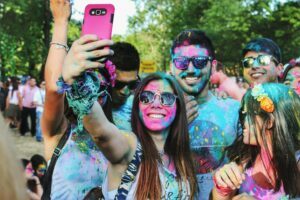 Social Media Marketing
How to Get More Views on TikTok (Hack)
In the last couple of years, lockdown measures across the […]...
Read full article
25 Jan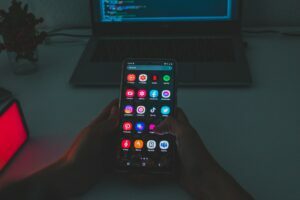 Social Media Marketing
Tiktok Automation: 10 Best Tools
Are you thinking of how to optimize your TikTok growth […]...
Read full article
24 Jan