For better or for worse, social media has the unmatched power of being able to easily sway public perception, and control the way certain individuals, enterprises, and even entire governments are seen. Naturally, plenty of companies has sought to increase their use of social media as a marketing tool, and as a means of interacting with their customers – to varying degrees of success.
Despite the potential for social media to change the world, the success of platforms such as Facebook (Meta), Instagram, and Twitter live and die on their user-base. It is the individual users who regularly engage with these platforms who are truly able to "control the narrative," as it were. When enough voices cry together, they can be heard the world over.
This is a lesson that more and more companies are starting to learn. Traditional marketing practices and advertisements are a dying breed: now is the time of the social media influencer, the individual who represents the brands on their platform of choice.
These people are becoming more and more prominent throughout the online landscape, and include a variety of personalities from YouTubers to Instagram meme kings and queens. There is room enough for people from all walks of life to be seen – including you.
What is a Brand Ambassador?
At their core, brand ambassadors are Internet personalities and social media gurus who make use of their platform to promote products and brands to their audience.

Although this definition may give the impression that being a brand ambassador is a simple profession, a lot of work needs to be put in for these people to be successful.
Brand ambassadors enjoy a long-standing professional relationship with the brands they represent, as opposed to one-time sponsorships and promotional deals.
This benefits both parties, first by providing more influencer marketing and stability for a brand, and second by providing a consistent and reliable source of income for the brand ambassador.
The Maybelline Girls are a perfect example of a brand ambassador. They are a group of online influencers who are regularly paid to promote their brand online. As a testament to the longevity ambassador-brand relationships can enjoy, many of the Maybelline Girls have worked with the brand for over a decade.
The Difference Between Brand Ambassadors and Online Influencers
In the world of online promotion and marketing, it is easy to mix up the terms "Brand Ambassador" and "Influencer." The two vocations share the same responsibilities and even enjoy some of the same privileges. The only real difference between the two groups is the relationships they share with the brands they represent.
Influencers are online personalities with substantial followings who, because of their popularity and reach, are able to negotiate once-off sponsorship deals with several brands.
A brand ambassador, on the other hand, typically has smaller followings to start off with and works with one company at a time to do marketing and sales of its products and services.
However, it is fairly common for a brand ambassador to become independent once their following has grown sufficiently. As such, you will find that plenty of influencers were once brand ambassadors.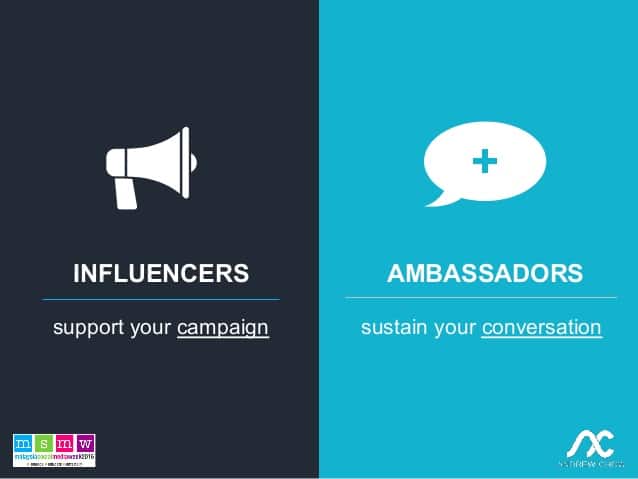 Do Brand Ambassadors Get Paid
As previously mentioned, a brand ambassador enjoys long-standing relationships with certain companies or enterprises. These relationships entail a fair amount of compensation for the ambassador's work, but the form which that compensation can take depends on the brand itself.
Ambassadors with large followings, for example, are more likely to be compensated monetarily. On the other hand, ambassadors with smaller fanbases are typically given free or discounted products from the particular brand or company they represent, such as clothing brands, or it can be based on sales or clicks driven by the advertising.
It is possible to make a career as a brand ambassador, but you can expect to start small. Working for free (that is, without monetary compensation) in a professional manner has its benefits, however.
It gives you a chance to grow your following thanks to the exposure the brands entail, and it also opens you up to the chance of working with other brands further down the line, typically with more benefits and a higher income.
How to Become a Brand Ambassador on Instagram
If you like what you have read so far and thought that you could be successful as a brand ambassador, there is no better place to start than Instagram. It is one of the largest social media platforms in the world with over a billion active users.
Additionally, around 67% of international brands have a presence on the site, and they have found hundreds of thousands of customers and sales because of the ambassadors that they employ.
To say that being a brand ambassador on Instagram is a worthwhile occupation would be an understatement.
Of course, you cannot simply become a brand ambassador in a day. Plenty of preparation and consideration needs to be given to your own personal brand and personality, and it may be a while before you can reap the benefits of being an ambassador to a well-established brand.
Do not worry – the time and effort you put in will pay off in the end.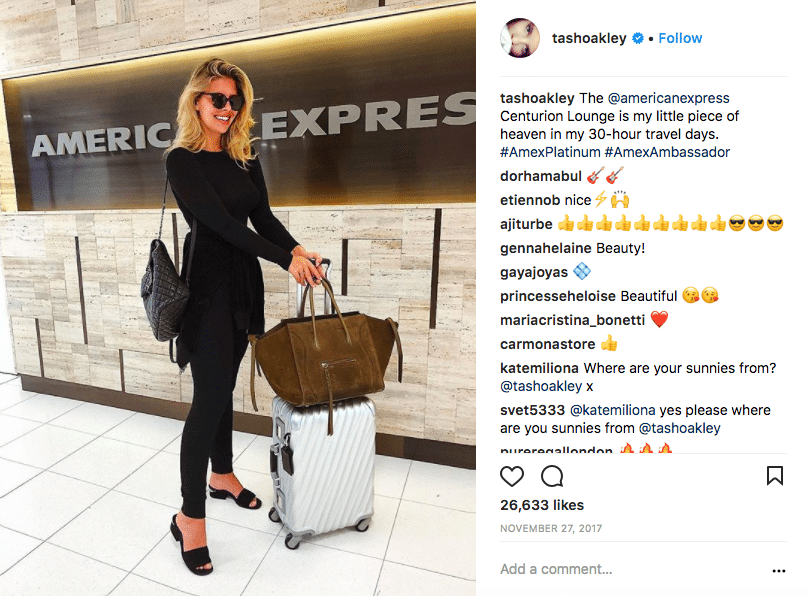 Step One: Define Your Own Brand
Your account's identity and brand is something that is completely unique to you. It is a culmination of your personality, your niche (or rather, which topics interest you most), and the way you conduct yourself online.
The easiest place to start when defining your brand is to choose your niche. Fashion and beauty products are some of the most popular niches right now (and probably for a long time to come), but you should choose something that interests you the most. After all, you are going to be posting about this topic for a while.
Your personality is something that cannot be quantified – it is all the little nuances that set you apart from everybody else. You should strive to be as authentic as possible while still maintaining a good standard of decency and professionalism.
This last part is important because most brands look for people who represent their values and standards.
And while it is certainly possible to cater towards brands with more dynamic or eclectic codes of conduct, decency and respect will go a long way in getting most brands to take note of you.
Step Two: Improve or Optimize Your Bio
Aside from a handful of photos that appear at the top of your profile, your bio will be the first thing that people really take note of. As such, it is important that it is equal parts informative and succinct, as well as being a good reflection of who you are as an individual content creator.
While the exact style of your bio is completely up to you, we recommend that you include a brief explanation of you are or what you do, your contact information, and a catchy CTA, a call to action, that directs prospective followers on what they should do next.
We recommend a business email and phone number, both of which are fields that Instagram provides when completing your bio.
An invitation to get in touch is a nice addition, and you can easily incorporate it into your CTA.
Lastly, if you have a website or any other pages that you think people should know about, take advantage of the link Instagram allows you to include in your bio.
Step Three: Post Consistently
The only real way to draw in larger crowds of people (and hopefully a few brands along the way as well) is to post high-quality content at a consistent rate.
The type of content you create will be directly informed by your niche, and the way in which you present is born from your own individuality and creativity.
You cannot rely on flashes of inspiration to get the wheels turning, however. You will need to be able to continue posting even when you cannot quite think of a neat idea. To this end, we recommend keeping a content calendar to help you plan out your posts.
It is also a good idea to cultivate a list of hashtags before your first post. With this, you will be able to quickly copy and paste your chosen hashtags at the end of every post you make going forward.
You can apply this same method to captions by drafting a list of quotes and phrases that you feel are a fit for your brand, and then choosing one for each post.
Step Four: Reach Out
Once you have a substantial following and audience, there is no harm in reaching out to many brands and small businesses you like rather than waiting for them to come to you with free products.
You may be turned away or only offered small once-off sponsorship deals, but every interaction you have is another stepping stone on your way to becoming a fully-fledged, successful brand ambassador. Networking is your friend.
Conclusion
To become a brand ambassador means plenty of benefits if you are willing to put the work in to build followers, post pictures, and create content. Remember though to always be aware of what you post.
You have a responsibility to your own following, customer base, and the brand you have partnered with to maintain a high standard of dignity and respect, which includes being honest and transparent – no drunken party pics!
Be true to yourself and you should have no trouble in being true to others. Pay genuine compliments to small businesses who do a good job, and don't respond to that one rude comment as it can affect your follower count.
Similar posts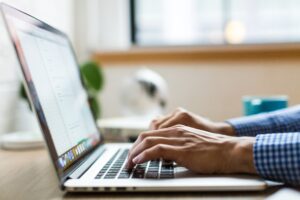 Video creators
Breaking Into The Creator Economy: Key Steps To Success
Almost 50% of influencers say they earn money from their accounts, […]...
Read full article
25 Jan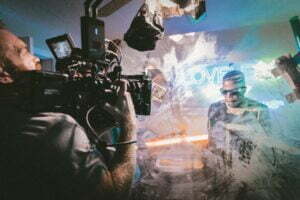 Video creators
How To Become TikTok Famous Overnight
Have you ever wished to become famous on any of […]...
Read full article
24 Jan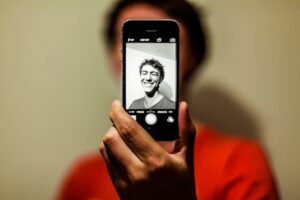 Video creators
TikTok Content Creator
There is a huge variety of content types that may […]...
Read full article
7 Jan