If you are starting a new business or just want to increase exposure for an existing one, you need to advertise somewhere. Social media platforms are just the place where you can get a lot of exposure to millions of potential customers.
We look at Instagram, one of the most popular social media platforms out there, for great exposure. Everywhere you look, you will find proof that this is the perfect platform to do digital marketing to improve the image of your business.
Stay with us and learn what an Instagram ad is about and how you, too, can advertise your business on the extremely popular Instagram platform.
What Is an Instagram Ad
Instagram ads allow you to feature commercial content specifically tailored to drive sales or increase brand awareness on your feed, in your stories, reels, or even IGTV videos. These ads are most utilized by official business accounts of various companies or brands and even by influencers.
Instagram is an excellent place to get exposure for your brand because of the large number of active users on the platform.
Aside from the richness of its static content, Instagram has been experiencing even greater expansion by introducing a number of features related to video, allowing the users to implement the newest video marketing strategies to create even more engagement.
Check out this traditional Instagram ad example:
How Do Instagram Ads Work?
Instagram ads appear in the same format as the regular posts when you scroll through the feed of your profile page. But there are some differences between an Instagram ad and a regular post with the business name in the top bar.
The most prominent difference is the banner at the bottom edge of the photo of the ad, where you can learn more. The bright-colored, clickable navigation bar will direct you to the desired Instagram account, where you can learn more about the brand or a specific product.
On this account, you can scroll through other posts or simply go to the business's official website to see their other products or services.
Finally, you can also make some purchases on the company's official website or simply browse through their e-commerce store.
Interesting Facts About Instagram Ads
There is a lot of feedback on these kinds of ads that may be helpful to show you the benefits of advertising on this social media platform.
Instagram is one of the best places to discover new products and services. More than 50% of Instagram users become interested in a brand after seeing it on Instagram.
Ads on Instagram are great at targeting specific groups of potential customers who are more likely to purchase from your business.
This is because you can customize the ad to reach certain demographics of users who will benefit from your product or services.
Each type of Instagram ad available offers benefits for different types of services or products your clients will need. It also provides easy uplinks to the official website of your business with quick and easy click and select options.
Instagram uses demographic data to easily target just the right audience for the products and services you provide. By using a combination of cookies and targeting data, you can reach the audience you want to with minimal effort.
Because you are linked with a Facebook page, you can easily make use of the tools in the Facebook ads manager to get things done.
The audience definition gauge from Facebook will also provide you with specific data to increase the brand exposure growth and make it much easier.
A truly great thing about an Instagram ad is the fact that you do not really need to have the sound on your device to understand the ad at all. This is because of the clear visual display of the content that you are able to achieve by using the proper tools at your disposal.
You can easily add captions to your Instagram video ads to provide the audience with a rich viewing experience they will not easily forget. This makes it very easy to understand the video ad without even adding any sound, thus creating a more enjoyable Instagram ad.
Accessibility is key when it comes to ads on Instagram, where you can reach even those with visual or hearing impairment.
You do not even need to cover the visual aspect of your video content with the text, which improves overall visibility.
With just a tap, you can instantly turn your standard post into an ad, boosting the post for improved visual exposure. Inspire new audiences by targeting the people who matter the most to your business and get instant feedback.
This Instagram ad example of McDonald's shows that even a simplistic approach can work really well. The focus is on the main visual aspect of the photo which closely resembles the company's logo.
When it comes to managing the budget of your ad campaign; it is a no-brainer with quick and easy access. You can set it up in a way that best fits both your advertising needs and your economic means.
This is great for on-the-go decisions on how much you want to spend and where you want to spend it in your business.
Easy tracking options of your ads will increase usability and you have instant access to performance at any given time. This provides you with a learning curve to see what works and when it works best to reach your goals.
This Instagram ad example shows how beneficial it can be to work with celebrities. They'll always attract your audience and make them pay attention to your content.
How To Create an Instagram Ad
Creating an ad on Instagram is easy and can be done by anyone who is only a little bit Instagram savvy. You do not even need to be a social media guru to create an ad for your brand on Instagram.
First of all, you need to create an account on Instagram and make sure you convert it into a business account.
If you already have an existing Instagram account, you can easily change it to a business account within the account settings, which will allow you to create ads on it.
There are some great platforms, such as Billo, that can help you create the captivating content you need for your Instagram video ads.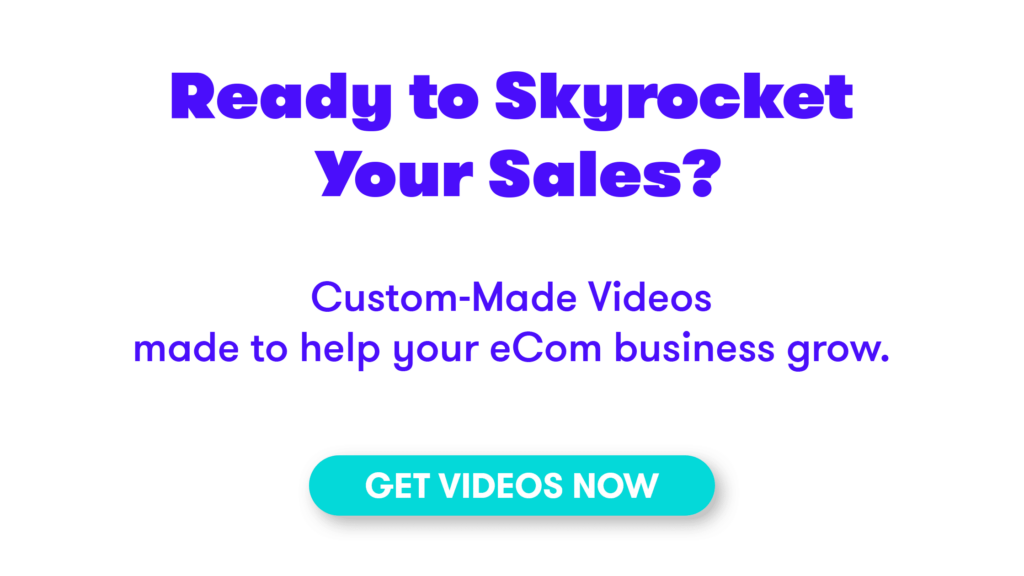 Check out this Instagram ad example. It's not very complicated or full of frills, but visually interesting.
Different Ad Creation Approach
After you create your account, there are several ways you can use it to run an Instagram ad for your business or brand.
Create And Run Ads Directly on Instagram
If you have a professional account, you can easily create and run your ads directly from Instagram in the ad manager. You can also promote stories and posts directly from your Instagram account.
Create And Run Ads Using Your Facebook Page 
If your brand or business has an Instagram account, you can create ads for Instagram directly from the Facebook ad manager. To link your Instagram account, just select the Facebook page on the left-hand side of your Facebook main page.
Then select page settings on the left-hand side and select Instagram. Then you will have an option to connect it to your Instagram account.
When the pop-up appears, just follow the instructions to log into your Instagram account and set up your personal preferences.
These are all quick and easy steps that anyone can do, and there is not even a steep learning curve to do get quick results.
Ads manager is a Facebook ad app where you can create advertising campaigns from your mobile devices to improve brand exposure.
With this app, you can create and edit ad campaigns across all ads on the Facebook family of apps, including those on Instagram.
As you'll notice in this Instagram ad example, showing off your products can be done without sounding too 'salesy'.
Different Types Of Instagram Ads
There are several different Instagram ad styles you can use to customize your ad to suit your brand or business.
This is a full-screen video Instagram ad that can be created to tell a story about your brand, products, and business.
This type of ad can be found in the stories section of Instagram and can be pretty engaging for the viewers.
They can easily be added to your feed content to improve your brand's exposure to millions of viewers.
Image Story Ad Or Photo Ad
With this type of Instagram ad, you can tell a story through nice beautiful photos from a clean, creative canvas to show off your brand.
All photos can be created in landscape or square format to suit your personal preferences or the style that best suits your products.
The ad appears as a single photo in your feed when scrolling down, which can be quite an effective way to advertise.
This is an actual video that appears in your feed and not in Instagram stories and can be as long as 60 seconds. With this ad, you can get the same immersive experience that can be obtained from photo ads with great effects.
With video ads, you have some added power with sound and motion also available in the landscape or square format.
The Carousel Instagram ad comes with a range of photos that can be scrolled through to showcase different images of your products. This ad is also the ideal solution for the purposes of e-commerce, adding a variety of products from your brand to your feed.
It will work great when you want to advertise a whole range of your products like shoes, clothes, or other merchandise that is released in collections or has multiple customizations.
The carousel ad also appears on the main feed, so it is easily noticeable for your potential clients.
This is a particularly valuable option specifically for real estate agents who need to show multiple photos of their properties.
This Instagram ad example shows that being direct can work well too if done creatively.
With the collection ad style, you can easily inspire the audience to browse and discover a wide range of images from your products range. This is great for displaying many different products in a catalog to help viewers discover interesting finds.
This is a great way to tell an interesting story about lifestyle and products integrated within one single video feed.
These ads will be added to the "explore page", where you are exposed to those who are looking for specific products.
You can easily see ads on your feed, so when the clients find your ad, it can show them more information about the brand or products you offer.
An Instagram ad in your audience's feed is a wonderful way to reach those who are always looking to discover new things or explore a new frame of mind.
Here's an example of an Instagram ad that showed up on users' feeds:
How To Track Your Ads
There are a number of integrated features in Instagram that will help you keep track of all your ads. When you create an ad with Instagram, you have access to Instagram insights that allows access to several topics.
You can see all the information in your ad that includes the following list of topics:
How many users discovered you
The number of users who got directions
How many users contacted you
Impressions
Comments
Follows
Shares
Profile visits
Website clicks
Being mysterious is a good idea as well, as you can see in this Instagram ad example. On top of that, the chosen font is very bright which draws attention against the dark background.
With this information at your disposal, you can easily keep track of all the engagements viewers are having with your profile. This is ideal, especially if you want to know which ones are responding to the promotions you are running.
The Insight screen will provide a grid of all the information you need, which can be managed for better control.
You will also be able to analyze different time periods so you can have a quick rundown of the best times for performing different actions.
Instagram will also generate a report on the different data points to improve the overall insights on the performance of your ad. This includes:
Users who found you through shares, mentions, and tags
How many people's feeds you appeared on
Location feed
Users who found you through a specific hashtag
Users who discovered you through organic keywords
Users who found you on the explore Instagram feed
The total views of your profile page
Eliciting emotion is an extremely powerful tool to use when designing your ads. This Instagram ad example shows just how effective provoking an emotional response can be.
Where the Professionals Advertise
When you do your own research on the internet, not surprisingly, you will find that professional social media marketers aim to use the best tools available to them.
As we have already established in this article, the best platforms to advertise your business are indisputably the social media moguls Instagram and Facebook, both owned and managed by the same company called Meta.
This makes it much easier for an ad campaign to succeed as many of the features are cross-compatible. Many years of experience in the social media arena and millions of active accounts will provide significant benefits for any businesses and brands out there.
Your Instagram advertising can be just as impactful if you apply what you learned here.
Instagram Ad Examples
To be successful in this huge online market, you need to be running top-notch ads and here are some examples of the best.
Best Instagram Ads
Here are a few Instagram ad examples that can inspire you to make your own awesome Instagram ad that absolutely rocks:
Using clever ad copy can be highly effective as well, as you can see in this great Instagram ad example:
Be sure that you always make the essential information clear. See this Instagram ad example? It says that the offer is only available in the US and Canada, so there is no confusion.
Instagram advertisement isn't limited to products only. See this Instagram ad example courtesy of ContentFly, a company that provides companies with content writers:
Summary
To expose your business to larger audiences, you need to use the best services, and Instagram ads are just that!
As you can see, it is quite easy to learn how to do it and get a lot of exposure for your brand and business.
Use the provided ad examples to get inspired to create your own awesome Instagram carousel ads or any other type and format of Instagram advertising you prefer!
Similar posts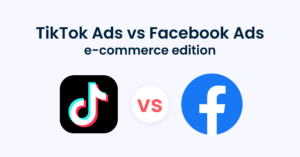 Social Media Marketing
TikTok Ads vs. Facebook Ads: What Should e-Commerce Choose?
Ever since TikTok came around, it instantly started stealing the […]...
Read full article
26 Oct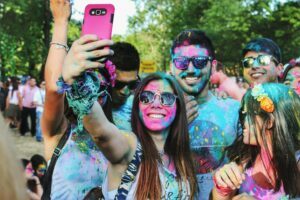 Social Media Marketing
How to Get More Views on TikTok (Hack)
In the last couple of years, lockdown measures across the […]...
Read full article
25 Jan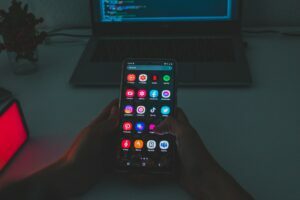 Social Media Marketing
Tiktok Automation: 10 Best Tools
Are you thinking of how to optimize your TikTok growth […]...
Read full article
24 Jan