Lifestyle Influencer
Updated: November 17, 2023
8 min read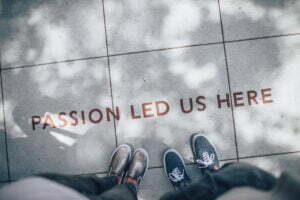 If you've been on the internet during the boom of social media, you've probably noticed what's known as a "lifestyle influencer". These creators make their whole lives part of their brand.
Here we are going to take a look at what it takes to become a lifestyle influencer and how the average person can make this a viable career path.
What is a lifestyle creator?
Instagram has 2 billion active users worldwide. In 2021, Tik Tok hit 1 billion users total. Twitter has 206 million users worldwide.
Social media is one of the largest parts of the internet, whether on a laptop, desktop, or cell phone. Users have found creative ways to monetize their internet browsing habits.
A "creator" has become known as a social media user, whether they're on Instagram, Youtube, Tik Tok, Twitter, etc., who creates "content" for their audience.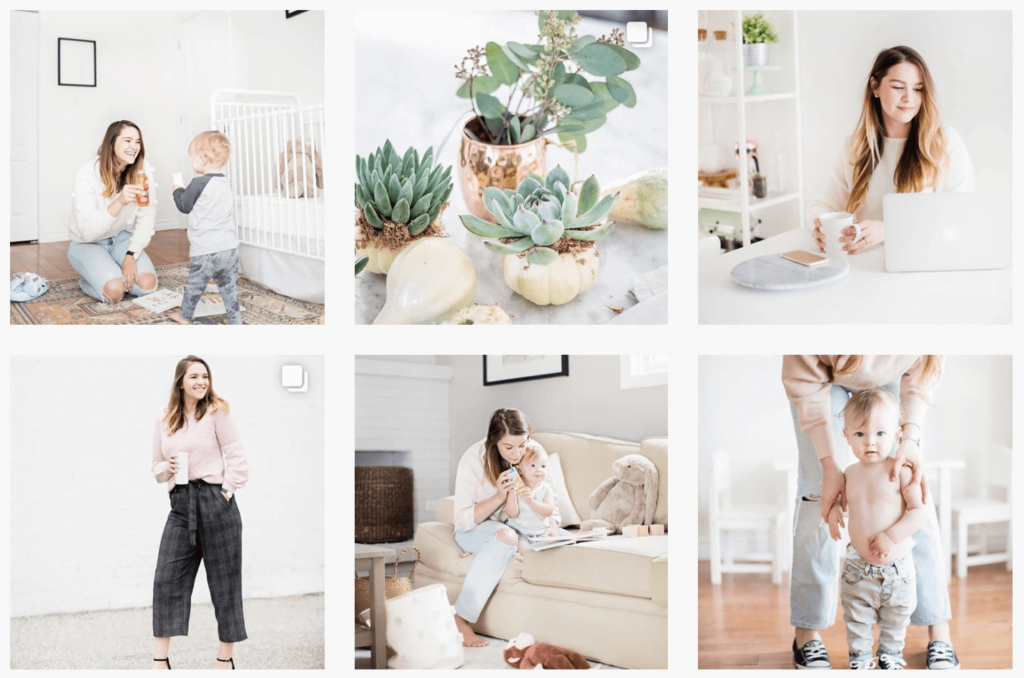 For some people, this content can be funny videos, video essays, artwork, or just funny posts on their Twitter feed.
But for lifestyle creators, this content is their actual, real lives. Well, for the most part. While some people are more open than others, lifestyle creators tend to share certain parts of their lives that are attractive to specific demographics and their audience.
But wait: doesn't everyone share their life online, in some way or another? What differentiates your average internet user and an influencer is in the name: influencers create and have influence in their social communities.
Sometimes, they work with brands; other times, they create their own monetized brand.
Who creates lifestyle content?
If you have a small social media presence, it's hard to imagine the type of person who would willingly share their life online with hundreds of thousands of people and build a brand around their day-to-day life. Most people who use social media just use it to keep track of friends and family and share life updates.
But these days, social media has become almost a second career for many people. And even then, for some, it has become the main career for these ambitious top lifestyle influencers.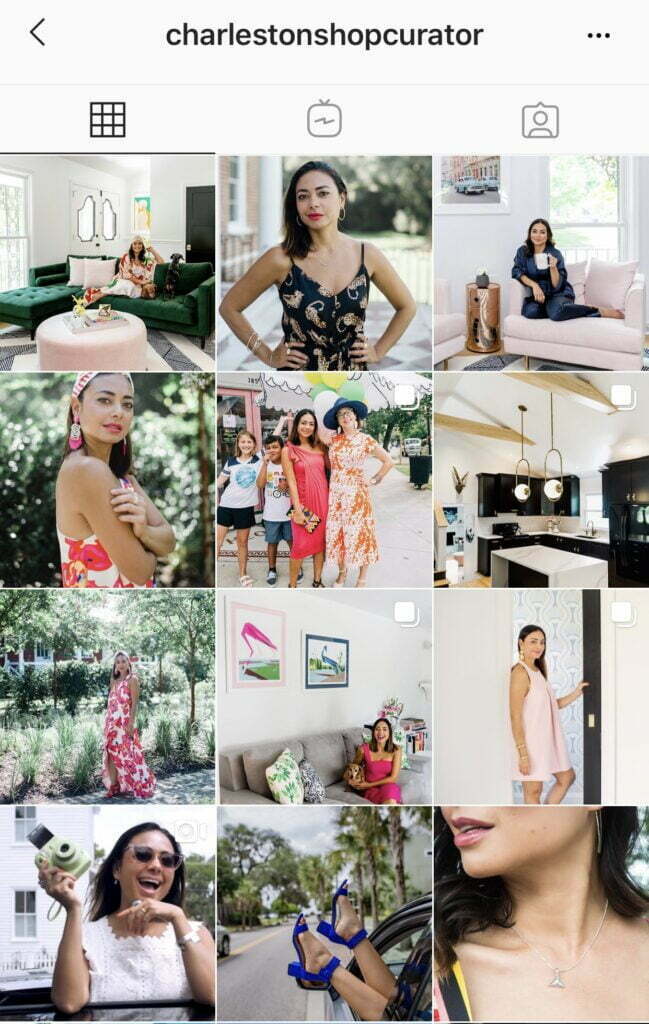 While anyone can attempt to turn their personal social media into a brand, not everyone can become a lifestyle influencer. So who are the people behind these lifestyle blogs and accounts?
Beauty and Fashion
Beauty, fashion, and lifestyle influencers are at the center of it all. Many young men and women have made their entire accounts revolve around the fast-paced and ever-changing world of fashion and beauty.
These accounts are usually run by young, beautiful influencers who share snippets of their beautiful lives with their audience.
Travel
Ever scroll longingly through social media, wishing that you could go somewhere new? Well, these travel influencers have made that their entire online career.
Travel influencers explore the world around them and share their journeys with their audience in a way that makes them feel like they are experiencing it too.
Family
Probably one of the largest demographics of lifestyle influencers is family influencers. These accounts, usually run by the mother of the household, document the day-to-day life of a family, with tips on childrearing and documenting the growth of their children and their family unit.
Fitness and Diet
Fitness accounts are another type of lifestyle influencer that is bursting in popularity. These influencers have a solid niche at the gym, showing off their healthy lifestyle, sharing diet tips, workout routines, and progress on their fitness journey.
They also highly encourage their audience to get fit and eat healthy with them, often issuing challenges for viewers to join.
What makes lifestyle influencers so appealing?
So what's the deal? Why are so many people, sometimes upwards of millions of individual active accounts, flocking to these influencers who are, at their core, just sharing curated moments of their everyday life with their audience?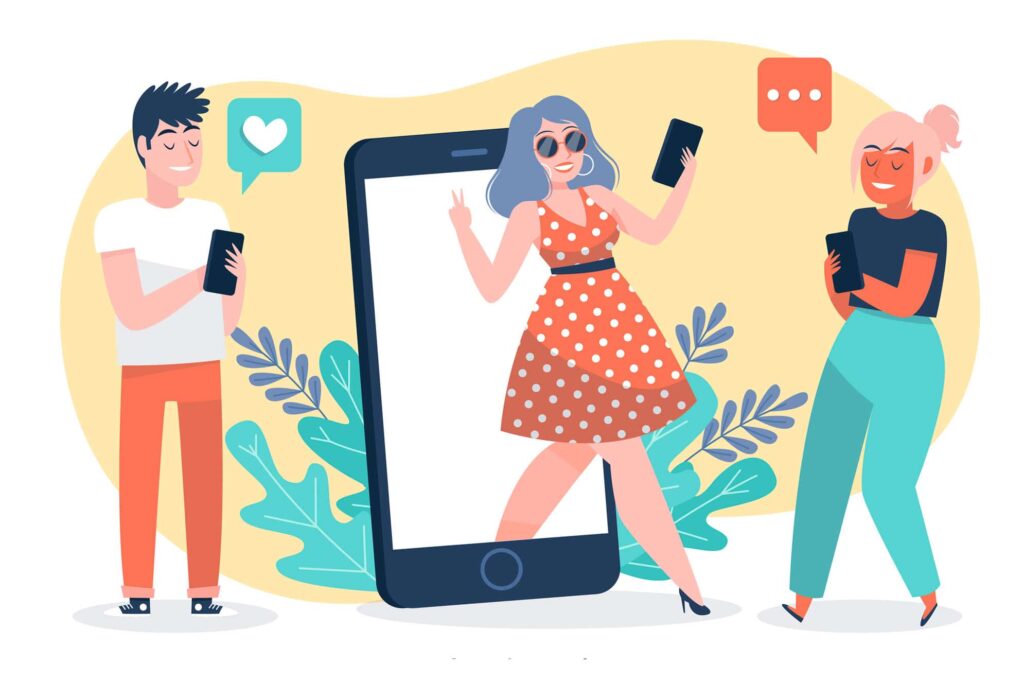 Community Connection
Lifestyle influencers have built their brand from the ground up. They're not famous people. They haven't been on television.
They're just your average, everyday person who has put the groundwork into building up their audience. So, they have a deep connection with the people that follow them.
This is what makes lifestyle influencers much more appealing than following a celebrity. Lifestyle bloggers connect with their audience through personal stories, candid photos, and sharing their everyday lives.
Relatability
While many people enjoy following their favorite brands and celebrities on Instagram, there's always that disconnect between them and the average person.
Meanwhile, lifestyle bloggers can actually connect with their audience at another level. By sharing their personal life, their audience feels as if they're like a friend.
Lifestyle Instagrammers are much more relatable to the average user since real people run those accounts and not a PR Team like a celebrity account might be.
High-Quality Content
Because lifestyle influencers are, first and foremost, social media users, they know what type of content their audience will tolerate because they know what kind of content they themselves would like to see. This creates a higher quality of content from influencers, especially when working with a brand.
Influencers are better able to collaborate and create content with brands and other creators in order to make content that doesn't patronize their audience when they make sponsored posts.
How do you become a lifestyle influencer on Instagram?
While it seems easy, becoming a lifestyle influencer on Instagram takes a lot more effort than most people realize. Let's take a look at all of the ways that are guaranteed to help you go from average Instagram user to rising lifestyle influencer.
Identify your niche
Lifestyle influencers often have what is called their "niche", and they rarely tend to stray from it. This can be an entire Instagram account dedicated to outfits of the day and fashion tips or a lifestyle blog that focuses on family planning. Lifestyle influencers each find their niche that draws in their audience.
When a lifestyle blogger commits to a niche, they have tailored content that draws in a specific audience. The bigger the audience, the more appealing these lifestyle influencers are to brand accounts, which can lead to the monetization of their content.
Having a defined niche is one of the most important parts of becoming one of the top lifestyle influencers on Instagram.
Whether you're looking to be a fashion and lifestyle influencer, a travel influencer, or a family blogger, your niche should feel organic. Top lifestyle bloggers all have a niche that they love.
Building a lifestyle brand takes commitment, and you don't want to be stuck with a brand that you don't actually enjoy. If you're not that into fashion or make-up, don't build your brand around that niche just because it attracts a big audience. Your followers will be able to tell your heart isn't in it!
You don't have to stick to what you know because audiences love seeing people authentically try new things, but you should stick to things you love.
Make sure your niche isn't outside of your comfort zone. Build an audience around something that you enjoy doing, and it won't feel like your new lifestyle blog is any work at all.
Create video content
Creating short-form video content is a great way to expand your audience and let your followers see a peek of the candid you they're following for.
Top lifestyle bloggers all know how to create short-form video content, whether for their own Instagram page or an ad with a brand deal.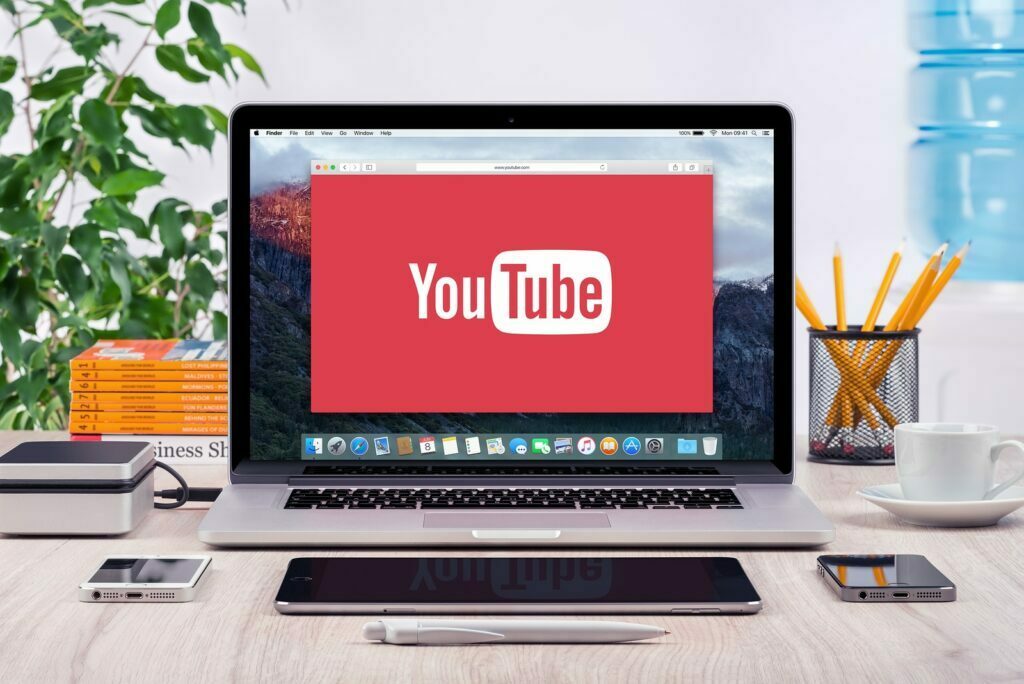 Branding out to video content will also help bring your audience to your Instagram page. Creating a Tik Tok page or a Youtube channel is a great way to reach audiences who enjoy watching videos and guide them towards your Instagram.
If you're building your lifestyle Instagram from the ground up and don't yet know how to create video content that your audience will enjoy, make sure to take a look at video content creation services. They will help you make videos for your Instagram account, Youtube channel, or even your Tik Tok.
A video creation service like Billo is perfect for a lifestyle blogger who doesn't quite yet have the hang of their own video creation. Content creators on Billo create interesting, dynamic, and professional quality videos for a competitively low price.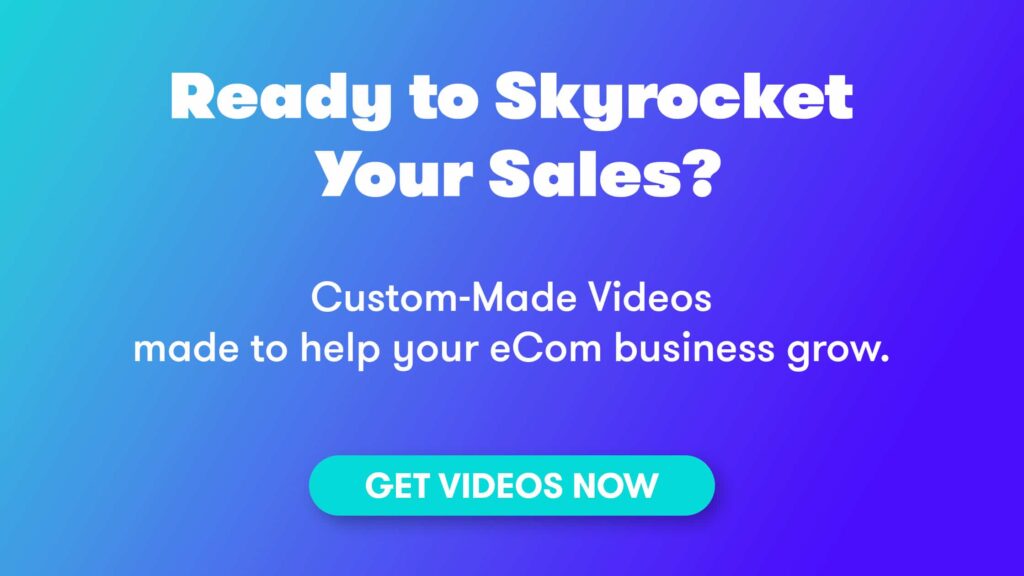 When you're looking to make deals with well-known brands for marketing campaigns, then it's important that your influencer marketing tricks are up to par with already established lifestyle blogs. With Billo, that's totally possible.
Post Consistently
If you are active on Instagram, you know that the algorithm doesn't always show you every account you follow in alphabetical order. Instagram prioritizes what it thinks you want to see, which is influenced by how much the account posts and the engagement from the account's followers.
If you're only posting once a month, your account isn't going to grow. In fact, the followers that you do have may even drop off if they think that your account is dead. In order to become an influencer of any kind, it's important to post consistently.
Make sure to utilize your Instagram analytics to see where your audience is located and what times they're usually online.
Then, you can tailor your posts so that you get the most engagement while your followers are around to engage with the post. Posting at the right times is sure to skyrocket your popularity.
You don't have to post every day, but you should have a predictable posting schedule. Your audience is following you for a reason! They want to see your content. If you don't want to post every day, you can try creating a backlog of posts that are ready to go, so all you have to do is hit 'post' at the right time of day.
Build a community
Finally, don't just create an Instagram account and hope that the audience will come to you. The most important tip to being a successful lifestyle content creator is to build a community around your niche and your account.
You want to position yourself as both a friend and an authority, especially if you're looking to work with notable brands in the future. People need to be able to trust you and to know why they trust you. Just asking them to trust you isn't enough: show them!
If your audience just views you as an Instagram profile rather than an influencer with inspiring content, then it doesn't matter how much of your real-life you put online, people aren't going to be interested. Top lifestyle bloggers feel like real people because they are!
A part of building a community, as well, is making sure you build diverse audiences. Keep positive vibes around your account. It may be tempting to start drama for the clicks and views, but it can alienate the people who are there for the long haul.
Conclusion
Becoming an influencer takes a little more planning than just opening up your Instagram account and hoping everyone likes your content. It's important to infuse your style, personality, and candid life into your account if you want to run with the lifestyle bloggers.
Instagram influencers are set apart from your average user by having a sphere of influence. They connect with their audience on a deeper level than brands of celebrities by showing off their lives and proving that they're just the same as you or me.
If you're planning on turning your Instagram into a lifestyle blog, make sure to follow the tips that we laid out in this article. Identify your niche so it doesn't seem like your account is all over the place so that you can draw in a specific audience.
Post consistently so that your account is always at the forefront of people's Instagram feed. Learn how to make video content so that you can engage with your audience across platforms.
And finally, build a community. When you build a community of people who enjoy your engaging content, you become relatable and can connect with your followers.
Update your marketing strategy with Billo's UGC and video ads
Similar posts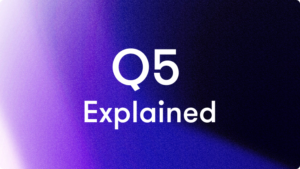 Digital Marketing
What Is Q5? And Why You Should Definitely Plan a Q5 Campaign
It's easy to lose yourself in the dazzling world of […]...
Read full article
1 Dec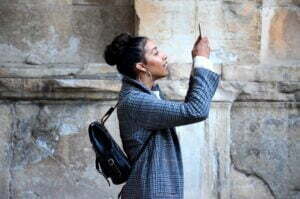 Digital Marketing
Monetizing Social Media
The Best Ways to Make Your Social Media Presence Lucrative […]...
Read full article
25 Jan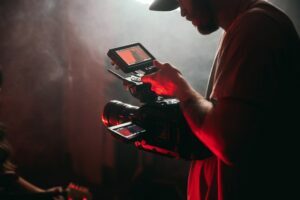 Digital Marketing
How To Make a Commercial
So you started a company and have the products ready […]...
Read full article
25 Jan