Back to Marketing Strategies
Marketing StrategiesUncategorized
Maximize Your Sales During the 'Invisible Quarter' With Proven Q5 Tactics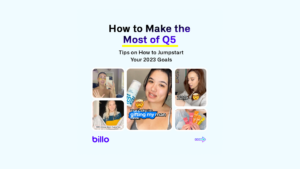 As the holiday rush dies down, many brands are lulled to take a break and prepare for the upcoming year. But did you know that if approached correctly, this time can turn into your best sales quarter? Oh, and it also has a name. It's called Q5!
The Q5 (no, not the car!), also known as the "invisible quarter," is the period that starts the day after Black Friday and stretches out to the end of January. It's still a relatively new term in marketing, but one that shouldn't be overlooked by eCommerce brands since it can actually be a very effective and cost-efficient time to start your Q1 strong with some impressive sales numbers already dialed in!
Sounds cool, but Black Friday was really good this year, so why should I care about this so-called "Q5" in the first place? 🤔
You see, during Q5, consumer shopping intent is still high, but the cost of media is much, much lower than in the weeks leading up to Black Friday. This makes it an ideal time for eCommerce brands to take advantage of the high consumer demand and lower media costs to increase sales and grow the customer base.
Actually, brands that take advantage of this period see a greater return on their investment than those that put all of their marketing eggs in the Black Friday or pre-Christmas basket, so to speak. Something to have in mind!

Do you have any proven sales tactics I can try this Q5?
Well, there are quite a few, but to make it a bit less overwhelming, let's talk about our personal TOP3!
#1 Exclusive deals, anyone? 💸
Offer exclusive deals and discounts to encourage customers to shop during the Q5 period. This could include limited-time discounts, bundles, free shipping, or other special offers that are only available during this time. But don't forget, the customers are exhausted after the holiday sales madness, so the worst thing you can do for your Q5 is to have boring offers!!
Many consumers (or probably all of them?) have made some New Year's resolutions and now's the time they will be buying products and services to help them fulfill those goals. So think less in terms of "why our product is cool" and more in terms of "how our product can help you"!
#2 Targeting targeting targeting! 🎯
Yes, targeting is always important, but if, during the Black Friday craze, brands tend to do some good old "spray & pray," Q5 is the ideal time to double down and do some heavy targeting to reach customers who are most likely to be interested in your products. For example, have you tried UGC ads for retargeting? No? Then now's your time to shine!
#3 Be more aggressive 🐅
Not in the literal sense! What we mean is: take advantage of the lower media costs to run more ads and increase brand awareness. It's also the perfect time to do more A/B testing and try out more platforms (TikTok anyone?). This will drive more traffic to your website, highly increase the chances of making an actual sale, and will generate valuable data for your future campaigns.
Another way to be more aggressive is to focus on personalization and relevance in your ad campaigns. With the never-ending mountains of information available online, consumers are expecting a personalized experience. By tailoring your UGC content to individual consumer problems, interests, and needs, you will increase the likelihood of engagement and conversion!
Sounds like something you want to try out?
🚀
Now you can launch a kickass Q5 campaign with our 2023 Jumpstart Video Pack that includes 5 UGC video ads, subtitles for all of those ads, 1 video mashup, a dedicated project manager, priority support, faster delivery, and some awesome savings. Sounds cool? That's because it is! Blow the competition out of the water and start the year off right!
Similar posts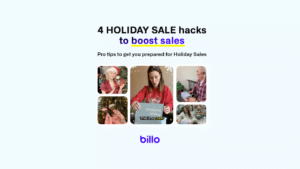 Marketing Strategies
The 4 Ingredients to Make Jaw-Dropping Sales Numbers This Holiday Season
For entrepreneurs & marketers, holidays can either be a perfect way […]...
Read full article
21 Oct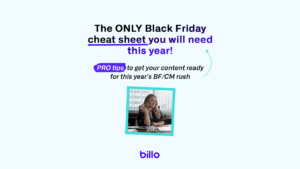 Marketing Strategies
The ONLY BF/CM Cheat Sheet You Will Need to Crush Your Sales Numbers This Year
You might be asking yourself "when does Black Friday start"? […]...
Read full article
27 Sep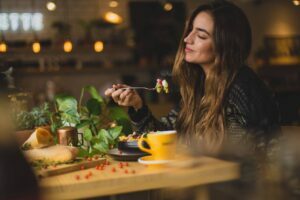 Marketing Strategies
10 Proven Restaurant Marketing Strategies to Implement in 2022
2022 comes with its unique set of challenges for the […]...
Read full article
14 Jan