Skin Care Branding
Updated: November 17, 2023
9 min read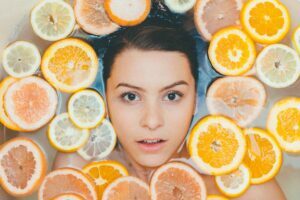 It's no secret that the skin care industry has become a permanent fixture in the world. Social media has thrust skin care into the spotlight, from models showing off their 20-step beauty routines in Vogue's Beauty Secrets videos to celebrities posting candid pictures of themselves wearing funky face masks. This takes skin care branding to the next level in marketing.
Several actors are driving the boom in the industry, including increased interest from consumers in self-care, anti-aging products, and natural beauty. This is fantastic news for product brands in the skin care world but also poses quite a challenge.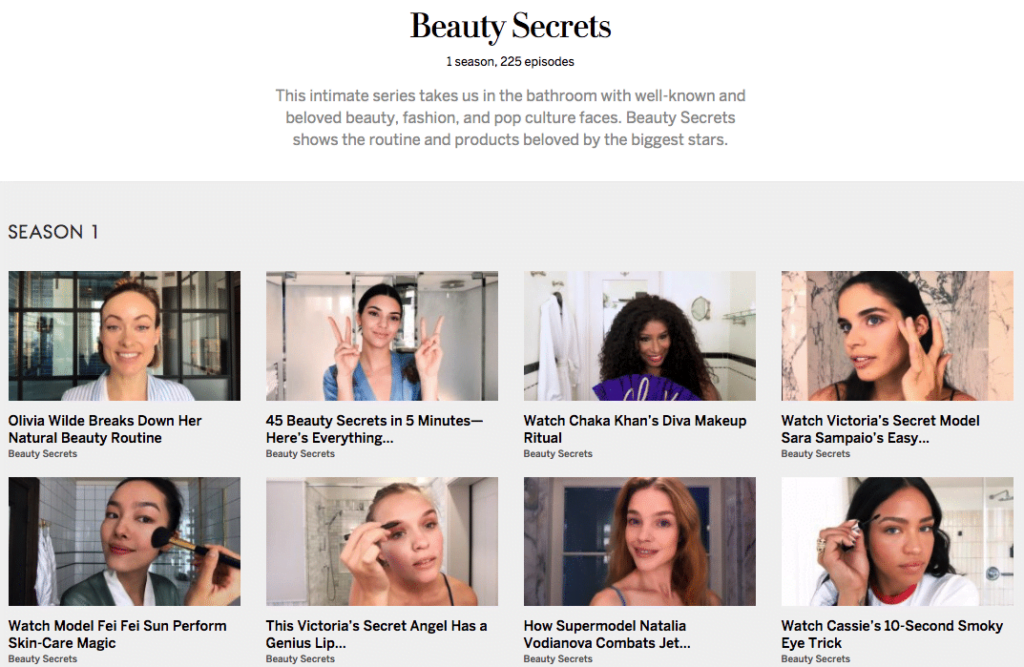 Your skincare brand has to stand out amongst the fiercest competitors.
In this article, we're going to show you how you can develop a beauty and skincare branding that will help you do just that. Read on for more.
The Importance of Standing Out
A solid visual brand is essential for skincare brands. While many service-based businesses can sustain themselves via word-of-mouth growth, as a skin care entrepreneur who sells their products, it is vital that your packaging attracts your target audience within seconds.
If your skincare brand labels look too amateur, DIY, confusing, or cheap/expensive for your target audience, they're going to scroll right past your products and grab those from another brand instead.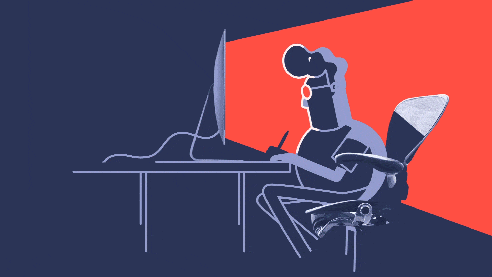 The very first step to creating an unstoppable skincare brand is to develop a strategy that is going to guide your product packaging, content, fonts, imagery, and visual designs.
Because every business is wildly different, developing a unique brand strategy and that achieves the ideal results for your specific product, target audience, price point, and goals for your business is essential.
Formulaic, cookie-cutter approaches are not effective in the world of branding.
Creating Your Niche
Beauty, skincare, and makeup – especially makeup – is a very saturated market, which goes for clean beauty.
Speak to any expert in any of these industries, and they'll tell you how important it is for your skincare brand to have an original product with an authentic and compelling story.
For instance, Luma Cosmetics' point of difference is that its ingredients are derived naturally while still being much more affordable than many similar designer brands.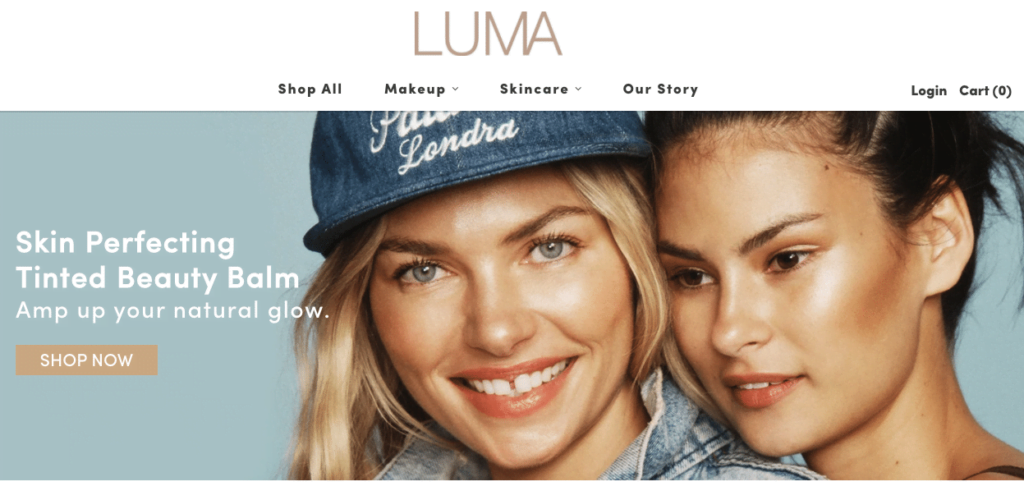 You need to figure out what your authentic skincare brand is going to look like.
It is essential to prove the demand for what you want to make before you waste your time and money on an endeavor that goes nowhere.
Do market research (something we'll discuss in a later section) – information on the marketplace and your competitors will help you understand what prices you should set and whether or not there is a demand for what you are selling.
Plan to Scale Your Business from the Very Beginning
As a small, fledgling brand, you will need to create a website for your skincare brand early on. This is the place where most of your clients are going to learn more about your products.
Once you have your website up and running, you need to lay the necessary foundations to create a mass product if need be.
While ordering custom packaging in bulk may seem like a good idea during the early stages, this kind of personalization can inhibit your brand's ability to grow quickly.
Without the ability to scale, your skincare brand will likely always operate as a direct-to-consumer brand. If you are looking to sell in stores rather than exclusively online, you should opt for a standard bottle without personalized packaging.
You can choose to either manufacture your product in a lab, which will cost you, or you can do so at home.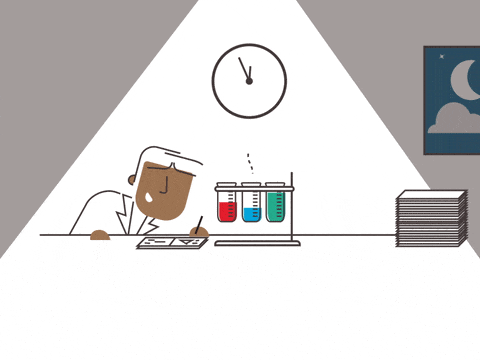 Don't worry, and outsourcing manufacturing is not nearly as scary as it sounds. If you live in or near Los Angeles, New York, or Dallas, you're in luck – these places are all hubs for beauty and skincare manufacturing.
If you decide to manufacture at home, you will have to make sure that your workspace is sterile. The benefit of this is that you have total control over your beauty products.
What's more, while it isn't mandatory, we suggest that you voluntarily register with the FDA to let them know that you are producing products for your skincare brand at home.
Determine Your Target Demographic
Different skincare brands have different target demographics.
A business that sells anti-aging eye cream for $150 per pot will have different branding, marketing, and design strategies s than a business that sells sparkling body lotion for teenagers.
It is possible for both of these brands to succeed, but not by copying one another. Instead, they will need to keep their respective targets in mind when they are developing their skincare brand.
Your skin care product is not going to be for everyone. You might sell good products for acne-prone skin or sensitive skin, but not everyone has those skin types.
It helps you have an image in your mind of one exact type of person that you want to look at your skincare products and say to themselves, "I need that." You can even name this person!
Take these characteristics into consideration when thinking about your ideal customer:
Demographic

The demographic category includes your customer's age, sex, location, income, marital status, occupation, and education level.
Psychographic
Psychographic takes things a step further and aims to explain the psychology of why your target demographic would want to purchase your products.
Think about their beliefs, attitudes, points of pain, interests, spending habits, daily routines, and media that they follow. Do they value natural ingredients? Do they want affordable products? Or are they looking for something more designer?
In the world of skincare, it is essential to think about the price that your potential customers are willing to pay.
Suppose your skincare products are priced at the higher end of the industry, but your branding looks more homemade and appeals to shoppers looking for something more affordable. In that case, you will have to bridge that gap if you want to experience success.
There's a reason why your first step is to identify your target audience: you have to determine the demographic and psychographic of your ideal client before you can begin to create your logo, label, and prices. This will make sure that your brand as a whole attracts the exact types of customers who are going to purchase your products.
Perform Research on Competing Skincare Brands
Regardless of the size of your business or how innovative your products are, you will compete with other skincare brands. There are going to be brands that cater to the target audience you described above.
Brand positioning involves distinguishing your company from the competition so that you can stand out amongst the crowd. Of course, if you are trying to set your skincare brand apart from the competition, you first have to know what the competition is doing.
Finding your actual competitors is the first step to this.
If your organic lip balm business is in its early stages, then Burt's Bees is most certainly not one of your actual competitors. They might be, one day, but for now, you have to look for brands that are about the same size as you and that is also selling organic lip balm.
In this case, you can learn about what other brands are selling homemade lip balms only platforms such as Etsy or at your local craft markets.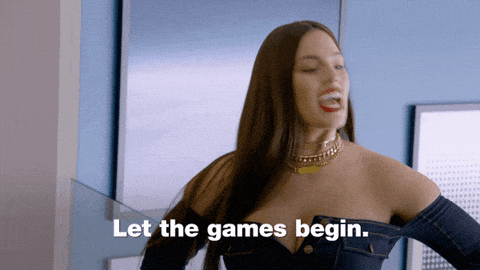 After you have figured out who your actual competitors are, you need to think about what sets your business apart from them. Perhaps your skincare products are organic, or you use a unique formulation process.
Or perhaps your products offer more moisture to the skin. Whatever the case may be, these are the elements that you will want to focus on in your visual content and branding.
You will always be competing with someone, but when you make your brand look better and more professional than other companies and offer your target audience much more value for money, you can convince your consumers to choose you over the competition.
Define the Attributes of Your Brand
The essence of your company lies in its band attributes. It is the first few words that come to mind when someone thinks about your professional skincare line.
When you think of Rolex, you think of words like sophisticated and classy, even if you've never owned a Rolex watch before. This is the power that brand attributes have in action.
They can help you develop a recognizable reputation for your skincare line, regardless of whether people have purchased anything from you or not.
The things that primarily reflect your brand attributes are fonts, colors, images, packaging, and the overall feeling of your visual branding. This is why it is essential to create these attributes before you start your design process.
A skincare line with attributes such as 'natural, sleek, cruelty-free will have a visual brand that is much different from one that has attributes like 'fierce, cutting edge, glamorous'.
Designing a Logo for Your Skincare Brand
Your skincare brand has a face, and that face comes in the form of your logo – it is the design element that ties your visual branding together.
Your logo must be aligned with the attributes of your brand that we mentioned earlier. It should also be attractive to your target market, and, most importantly, it has to be memorable.
In the world of skincare, variations of your logo will appear on the packaging of your products. Depending on the product, your logo will often have to look good when it is sized up or down to fit on different packaging.
Simple logos can be recognized across various media and are best suited to help you grow your business.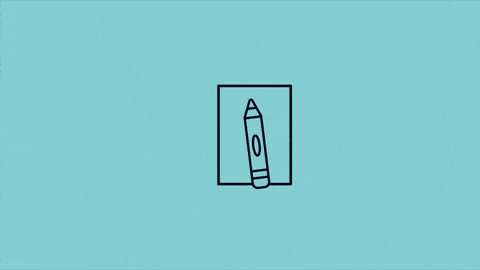 If your skincare brand has a memorable, attractive logo that is aligned with your brand attributes, your customers will have an immediate sense of trust in your brand.
Most shoppers need to see and learn about your brand a few times before making their first purchase, but a well-designed logo can speed up this process and build up the trust factor with your target audience.
Choosing Colors
Before you decide on the brand colors for your skincare brand, you will have to think about your target demographic and the emotions you want them to feel when they look at your products.
Knowing the basics of color psychology can help when you are picking out brand colors. Most of the time, you'll find that skincare uses white as part of their branding, especially if they create a skincare product that is 'clean' or that uses natural ingredients.
White represents peacefulness, purity, and cleanliness, which are all attributes that are strongly associated with skincare and hygiene.
Of course, not every single skincare brand will use white, and some brands will even go out of their way to avoid using white as a way to make themselves stand out. There's a delicate balance between wanting to distinguish your skincare brand and using colors that are industry-appropriate and effective.
Once you have determined your brand's colors, you can use branding guidelines and brand boards to make sure that you are consistent and ensure that your brand looks the same across all of your platforms.
FAQs
What is the most famous skincare brand?
Currently, Estee Lauder is considered the most famous skincare brand in the world. It was the most talked-about brand in the UK, US, Russia, Spain, Taiwan, and the United Arab Emirates.
It was also one of the top five in Brazil, Australia, Canada, India, South Korea, Indonesia, Switzerland, Netherlands, Poland, Sweden, Norway, and Thailand. That's a lot of places!
How do I choose a brand name for my skincare?
This is a tricky question to answer, but to put it simply, the name of your skincare brand will feel right to you. If you need a more concrete answer, consider the following possible formulae when naming your skincare brand. Your brand name could:
Describe the products that you sell
Be your name or the name of a family member
Be a made-up word
Describe your brand's mission
Be inspired by natural (especially if it heavily features natural, clean, organic ingredients)
Which skincare brands actually work?
There's no clear answer to this question simply because every skincare brand is different. There are some definite ones that you should be cautious of, such as the generic no-name products you can find in any drug store that only cost a couple of dollars.
Whether or not a skincare brand works for you will depend on your skin type, your ideals, beliefs, and what you look for in skincare.
Do you want clean, natural ingredients? Do you want luxury products by famous designers? Or are you looking for products that prioritize including high vitamin contents in their formulae?
Update your marketing strategy with Billo's UGC and video ads
Similar posts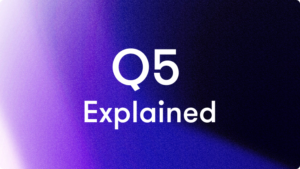 Digital Marketing
What Is Q5? And Why You Should Definitely Plan a Q5 Campaign
It's easy to lose yourself in the dazzling world of […]...
Read full article
1 Dec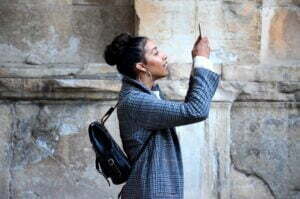 Digital Marketing
Monetizing Social Media
The Best Ways to Make Your Social Media Presence Lucrative […]...
Read full article
25 Jan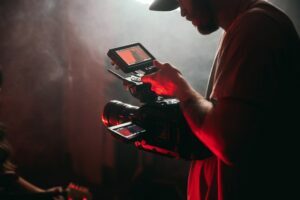 Digital Marketing
How To Make a Commercial
So you started a company and have the products ready […]...
Read full article
25 Jan