TikTok Affiliate Marketing (Easy Steps)
Updated: November 17, 2023
9 min read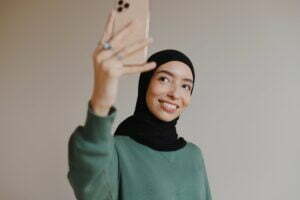 If you know anything about social media (and if you're reading this, then you probably do), then you know that TikTok is disrupting the way we view and use social media, as well as the way social media platforms evolve. It is the fastest-growing platform in the world with millions of videos posted every day.
New frontiers are being opened, and marketing opportunities along with them. There's always some money to be made during any digital Gold Rush.
Today, we're going to take a look at how affiliate marketing works on this explosive social media app. Read on for more.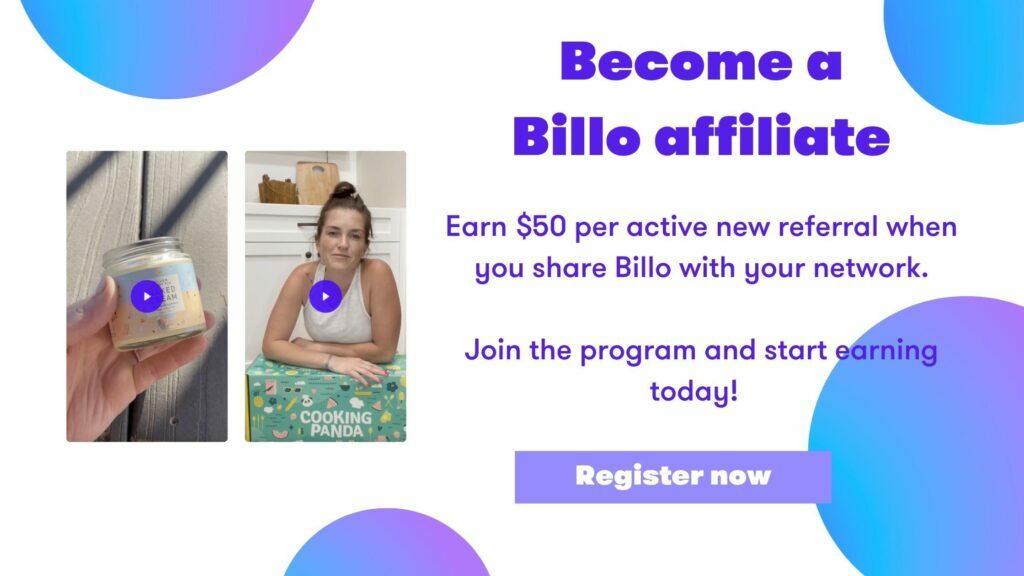 A Brief Intro to TikTok
If you're unfamiliar with TikTok, here's a quick rundown.
Rewind back to Vine. For those that don't know, it was a short-form video sharing platform that grew quickly and fell hard a few years ago and was very quickly replaced with Musical.ly – a platform that teens adored in 2017 for making lip-sync videos.
Sadly, Musical.ly didn't last very long either, but, from its remains, Douyin brought the era of short, funny, music-centric videos back for the world to enjoy.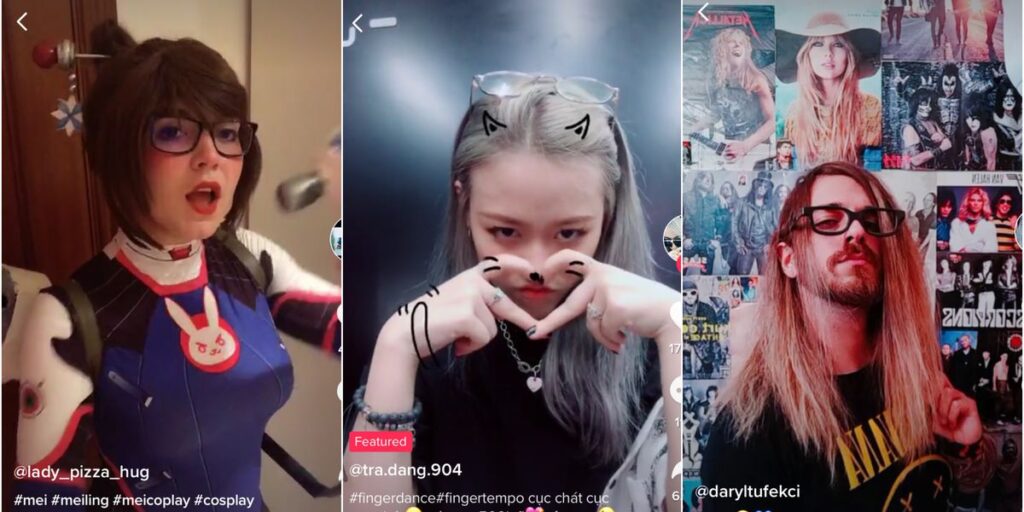 To make a long story short, TikTok broke through as a Western division for Douyin, which is important to mention, because we have to evaluate the app's performance somehow. We'll focus specifically on the western market for the sake of this article.
These days, TikTok is populated by a younger demographic. In fact, the overall TikTok audience age is between the ages of 10 and 19.
TikTok users are able to record short video content – between 15 seconds and 3 minutes – edit them, then post them. Their posts can reach the For You Page, which is TikTok's main page for all users, based on location and other personal preferences.
Drawing a bit of inspiration from Snapchat, Vine, and of course, Musical.ly, TikTok has become one of the most popular video content apps in the world.
What's more, it is the most downloaded app on the App Store in the entire world, and just recently hit the 1.5 billion download mark, leaving Instagram in the dust.
TikTok vs. Other Social Media
One of the biggest, and most reasonable, concerns about TikTok is that the app still seems to lag behind other apps and social media platforms that are video-centered, such as Snapchat and YouTube, especially when it comes to paid advertising and affiliate marketers.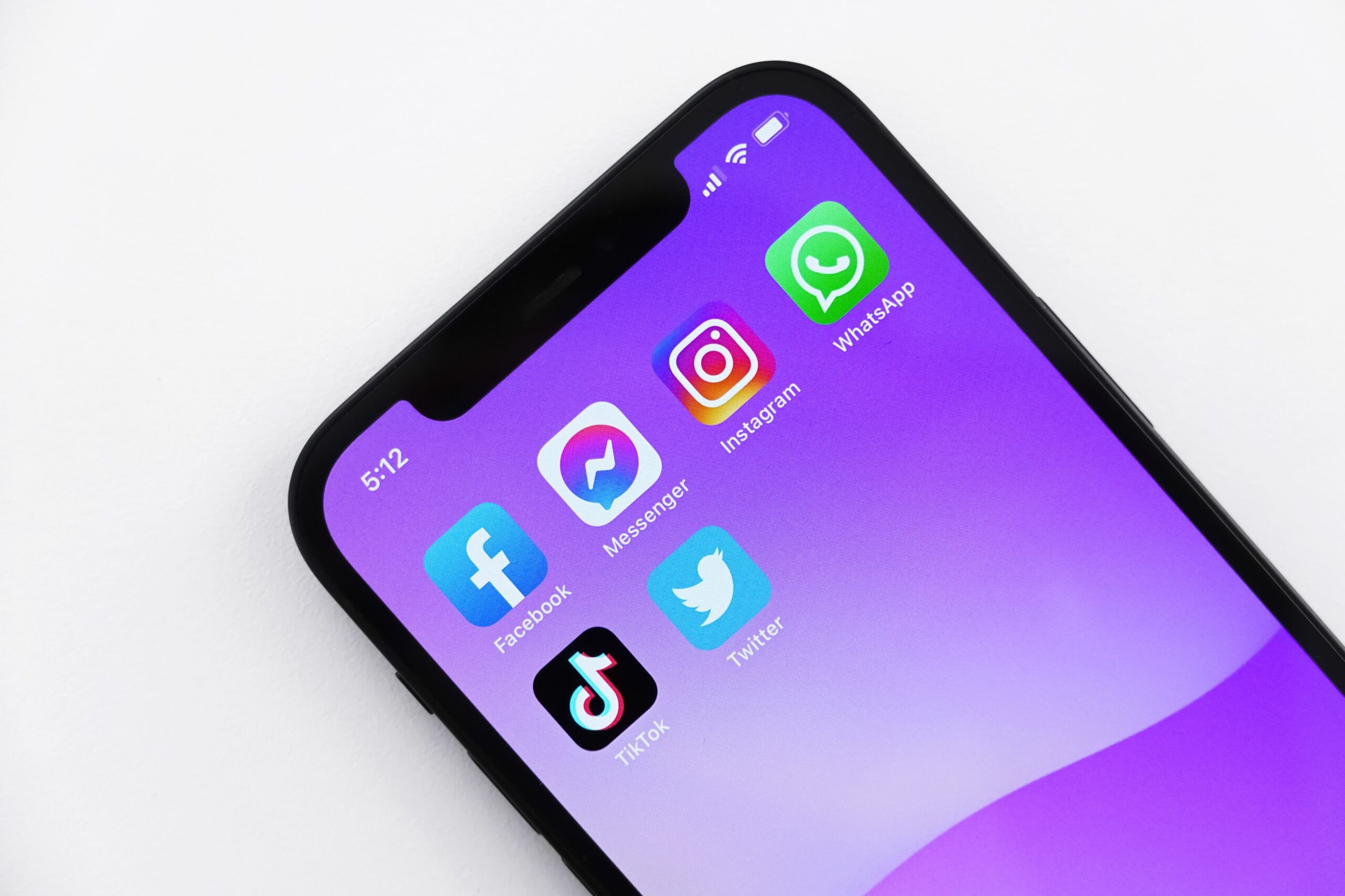 But, does this mean that TikTok should be ignored altogether?
Certainly not. As of 2018, over 54% of users stated that they preferred video content over other marketing materials. In this realm, YouTube reigns supreme with its 2 billion monthly active users.
Research also suggests that nearly 2/3 of users only watch a maximum of a minute and a half (90 seconds) of videos that are presented to them.
In combination with the very apparent dominance that mobile traffic has, this makes apps that are focused on short-form video content the absolute best option for the average affiliate marketer.
This is the domain in which Snapchat is the top dog. As a matter of fact, with regards to direct competition, TikTok is much more threatened by Snapchat than YouTube.
And still, TikTok still manages to rise through the ratings.
TikTok's Userbase
As you probably already know, TikTok ranks in the Top 10 mobile social media, thanks to its over 300 million MAUs.
What's more, the app is relatively new, meaning translates to easier in-app ad implementation, new demographics, and a reduced audience bias.
However, there is a catch here. One of the primary issues that many an affiliate marketing business have with TikTok today is that the platform is most popular with a very young demographic – between the ages of 16 and 24.
However, these numbers are slowly starting to change, and over time, the audience of TikTok app users is becoming more mature.
For now, if your target market happens to be Gen Z, then TikTok advertising is most certainly your goldmine.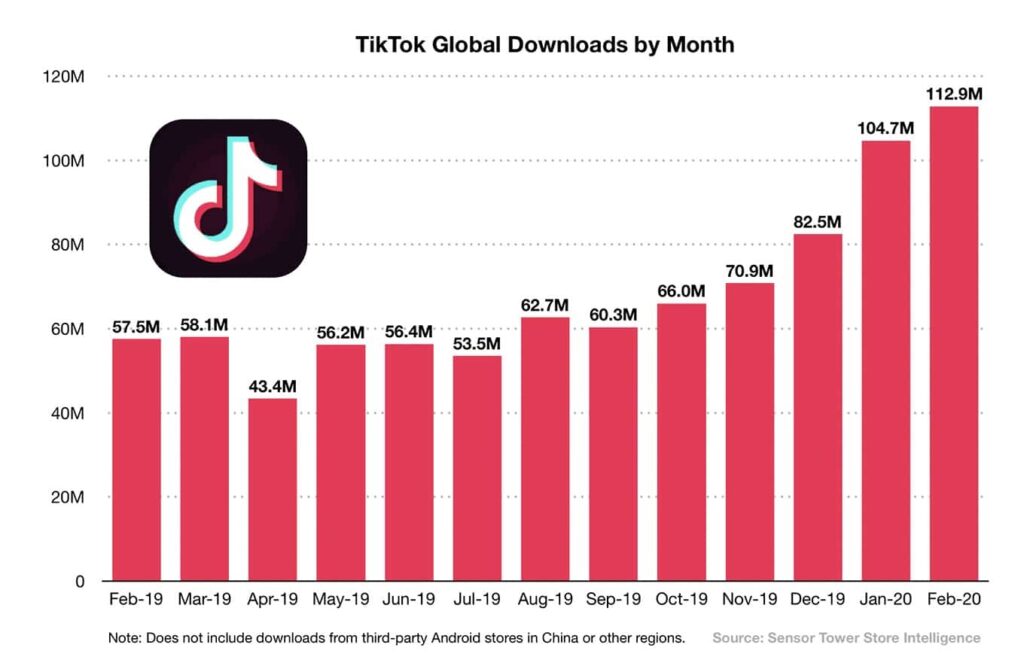 What is TikTok Affiliate Marketing, & How Does it Work?
TikTok affiliate marketing, as with any other kind of affiliate marketing business, involves uploading videos on TikTok with the goal of audience monetization through the use of affiliate links within your videos, or on a third-party social platform, such as a blog.
This sounds quite similar to an affiliate program on any other social platform, right? However, what makes TikTok unique is that it's so new.
Twitter has been around for 14 years, and Facebook has been in the game for a whopping 17 years. Snapchat is even 10 years old.
To the younger generations, that means just one thing – they're boomer platforms.
Essentially, any social platform that is used by parents or older siblings will be stayed away from with reckless abandon by Gen Z.
So, let's see how you can make use of TikTok traffic in your affiliate marketing campaigns.
Take Advantage of Organic Reach
One of your best options is to leverage free organic traffic. It doesn't seem like TikTok throttles how much user traffic a creator receives.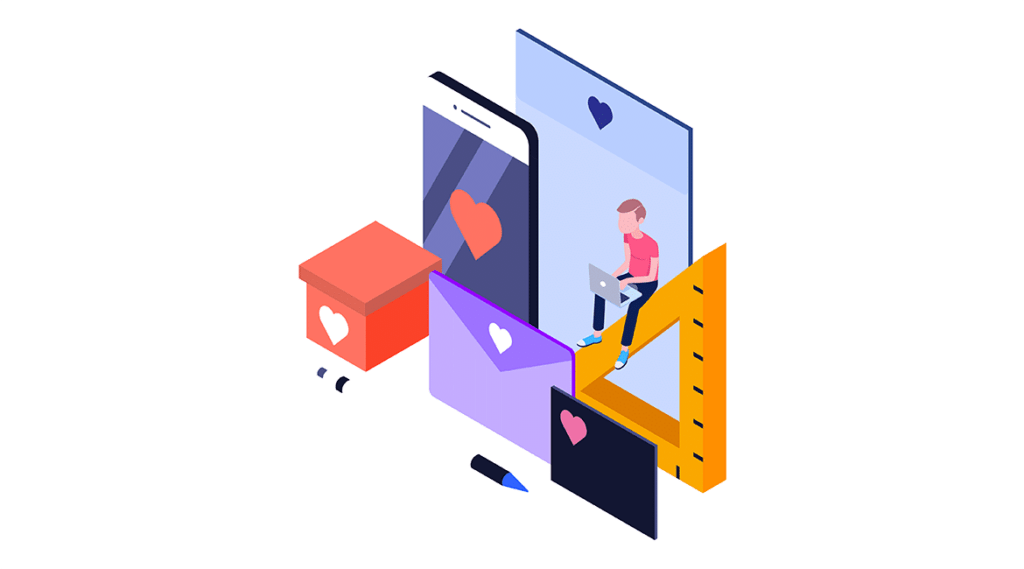 In fact, it seems like the app is happy just to hand you literally tens of millions of followers for nothing at all.
There are a few different ways that you can make use of organic traffic on TikTok:
Promote coupon codes or URL's in your videos
Link to a URL from your profile
Add an affiliate URL to your content description
Redirect traffic to another social profile
So how can you make these options work for you?
Advertisers know all too well that placing the correct product in before the right audience can translate to a fantastic return on investment.
So, they are generally very happy to provide TikTok affiliate marketers with discounts or coupon codes.
Making use of this coupon code could be as easy as briefly mentioning it in your videos and content. Some people like to take things further by offering you a dedicated referral URL for their affiliate program.
TikTok is a little inconsistent about its position on whether or not users are able to add links to their videos, but thankfully, there are a number of ways to get around this.
You can upgrade to a business account so that you can link directly to your blog or website from your TikTok profile.
Alternatively, if you need to drive traffic to several affiliate offer links or URL's you can use a bridging page like LinkTree. This option also doesn't require you to upgrade to a business account.
Add a URL to your description
This method is probably the clunkiest mobile advertising method out there because it relies on your followers copying your affiliate URL and pasting it into their browser.
Still, many big influencers on TikTok place affiliates offer links in their content descriptions.
Link to your other social platforms
This is actually one of the easiest things to do in the world on TikTok. Linking to your other social media platforms is an option when you customize your profile and takes less than a minute to do.
Using Paid Advertising On TikTok
Organic, unpaid content, and reach is all well and good, but there are going to be times when you need to reach a specific target audience. Or two. For this reason, you're going to need some other options for advertising.
TikTok has a native advertising program, but it is still in its beta and isn't available in all countries just yet.
What's more, not all of the types of advertising campaigns are available in each country, so you're going to have to be realistic with your expectations, even if you receive approval for in-app ads.
The Billo app works wonders for TikTok advertising, as it allows you to create high-quality video ads that help generate leads to bolster your marketing efforts.
Unfortunately, TikTok video ads do not come cheap. For instance, according to a leaked internal TikTok document, you're going to have to fork out $150,000 for a 'Hashtag Challenge' campaign.
Furthermore, a 'Brand Takeover' video can set you back more than $20,000. That's a lot of money!
What we're getting at here is that TikTok advertising is not for the affiliate marketer working on a $10 daily budget – you're going to have to pay big bucks if you want to take advantage of the paid ads that TikTok offers. If you can't, there are other, better options out there for you.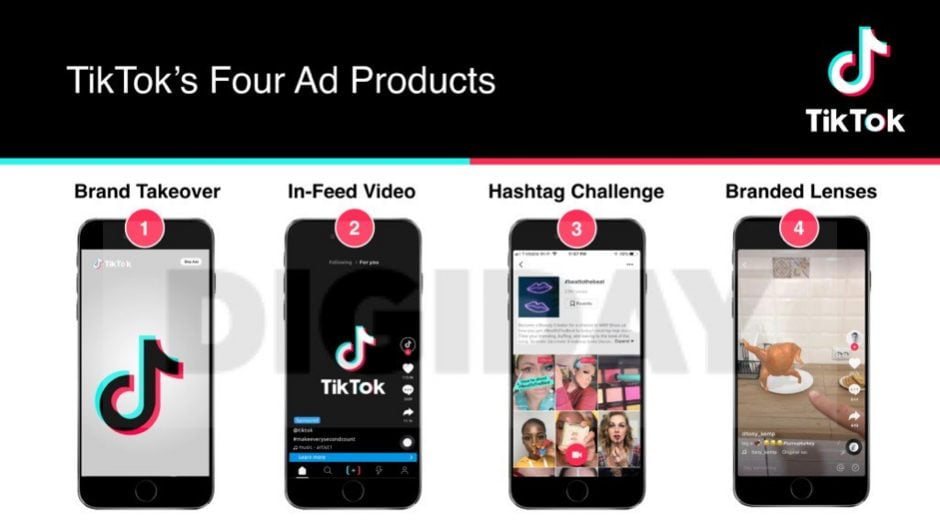 However, if you are privileged enough to have access to the finances for these ad campaigns, you've got a few options:
Hashtag Challenge – This campaign encourages interaction from your users with a specific activity that is combined with a certain hashtag.
In-feed videos – These paid ads drop into your feed as you are scrolling in a similar way to what you get on other platforms.
Brand takeover – A brand takeover plays automatically when you open up the app while also taking over the whole screen.
Can You Do Affiliate Marketing On TikTok?
The short answer: absolutely! Affiliate marketing on TikTok can be done through organic unpaid content, or through the paid advertising methods we mentioned above.
How Do I Become an Affiliate On TikTok?
Now that you know some of the ways in which you can use marketing on TikTok to generate income, let's take a look at some of the steps you should take to put these methods into practice.
The exact process is going to vary for every affiliate, but the monetization process of your TikTok traffic requires you to take a few additional steps than you would for conventional affiliate ads.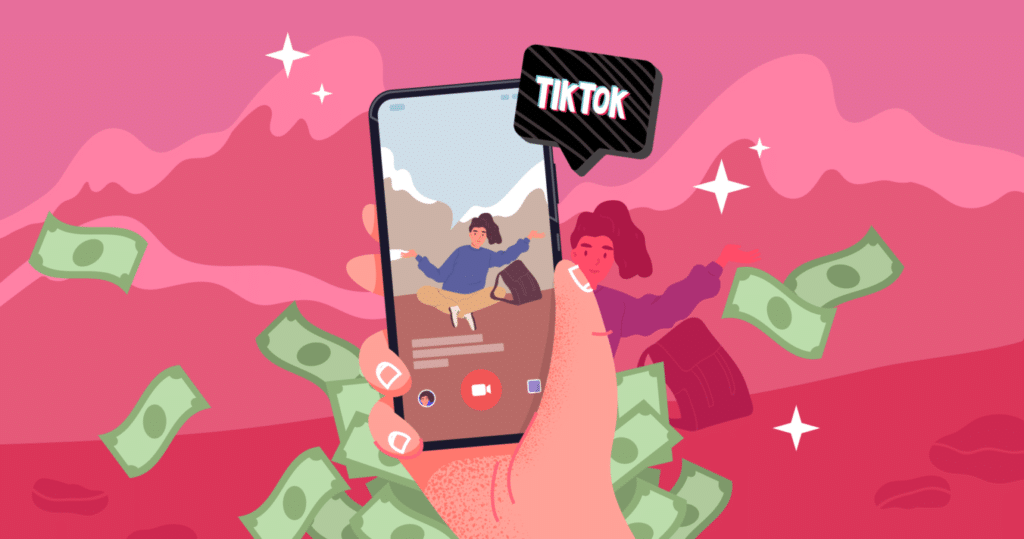 Grow Your Audience
You need to start by implementing a plan to increase your follower base consistently.
Posting regularly is the best place to start. Social media are governed by algorithms, and posting frequently is one of the variables that TikTok looks at when determining how many people see your content.
For the most part, the more you post, the more followers you are going to gain.
The great news is that it won't take much time for you to develop new content, thanks to the intuitive design of the app's interface.
You'll also need to interact with content that is relevant to your niche. While TikTok does not allow you to share text posts or images directly (you can share images and text posts from other platforms using the Green Screen filter, but you'll still have to make a TikTok video to do so), you are able to interact with content and leave comments on videos that are relevant to the niche you are working with.
In fact, interacting with relevant content is an excellent way to increase the reach of the content that you post, which allows you to reach a broader potential target audience.
Choose an Affiliate Program
Once you have grown your following to a reasonable size, you'll want to begin tracking down the right offer for you.
Start by choosing a niche that you are passionate about, whether it's makeup, sporting accessories, food, or spiritual content.
It's very obvious to viewers when you don't actually care about the niche you've chosen, so it's really important that you pick one that you're passionate about.
Furthermore, when you are picking out your offer, you will have the option of working directly with an advertiser or joining a network.
The primary difference here is that a network will provide you with access to various different offers from different advertisers, which gives you a little more flexibility and control in pretty much every way.
Use Lead Magnets to Capture Contact Information
Remember, TikTok won't let you place affiliate links on your TikTok videos or your ads, so you are going to have to capture contact information via a form on the landing page, which will help you generate leads.
Depending on the offer type, leads are nurtured until they complete the steps required to become conversion, or sent to advertisers for certification.
If you want to collect information from as many users as possible, you'll need to develop quality content, provide instant gratification and test out a number of different variables.
These things will make users more interested in completing your forms.
Update your marketing strategy with Billo's UGC and video ads
Similar posts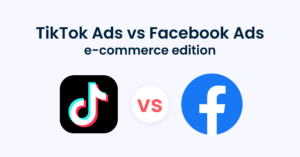 Social Media Marketing
TikTok Ads vs. Facebook Ads: What Should e-Commerce Choose?
Ever since TikTok came around, it instantly started stealing the […]...
Read full article
26 Oct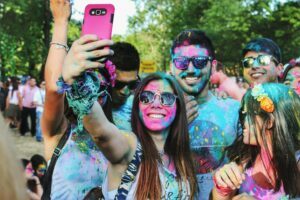 Social Media Marketing
How to Get More Views on TikTok (Hack)
In the last couple of years, lockdown measures across the […]...
Read full article
25 Jan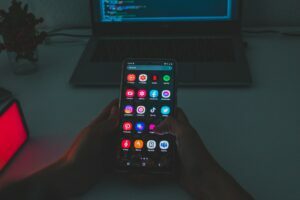 Social Media Marketing
Tiktok Automation: 10 Best Tools
Are you thinking of how to optimize your TikTok growth […]...
Read full article
24 Jan