Numerous businesses are aiming at growing and stand out in their various fields in today's world. In the United States alone, there are over 30 million small businesses. Therefore, to compete favorably, you must take advantage of the available digital marketing tools. The beauty of it is that numerous digital marketing tools are available to aid your business's growth. Here are twenty tools that you can rely on:
Google Analytics
Google Analytics is the most popular analytic tool in the world. This free tool helps entrepreneurs understand how many people consume their content and their various reactions to that content. It helps businesses understand which content their audience appreciates more and the location of their audience. User-generated videos, for example, can help drive sales when incorporated into the product page.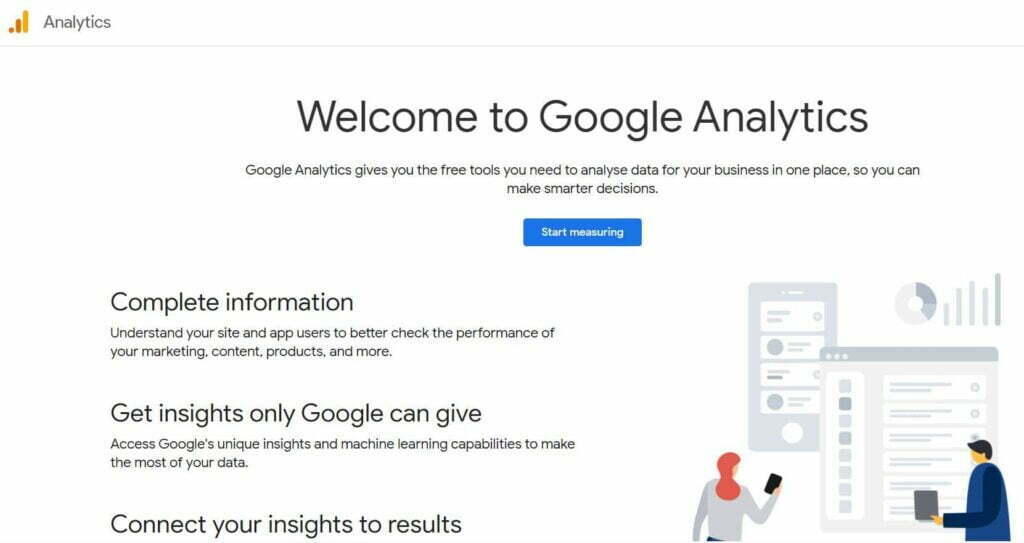 MailChimp
MailChimp is an email marketing tool where businesses can automatically send emails to their clients. It also saves and shares analytics, keeps a tab on subscribers, and oversees campaign schemes. Its 'forever free' plan permits clients to send twelve thousand emails monthly to two thousand subscribers at no cost. In addition, it has a self-service option that enables one to find answers to all questions promptly.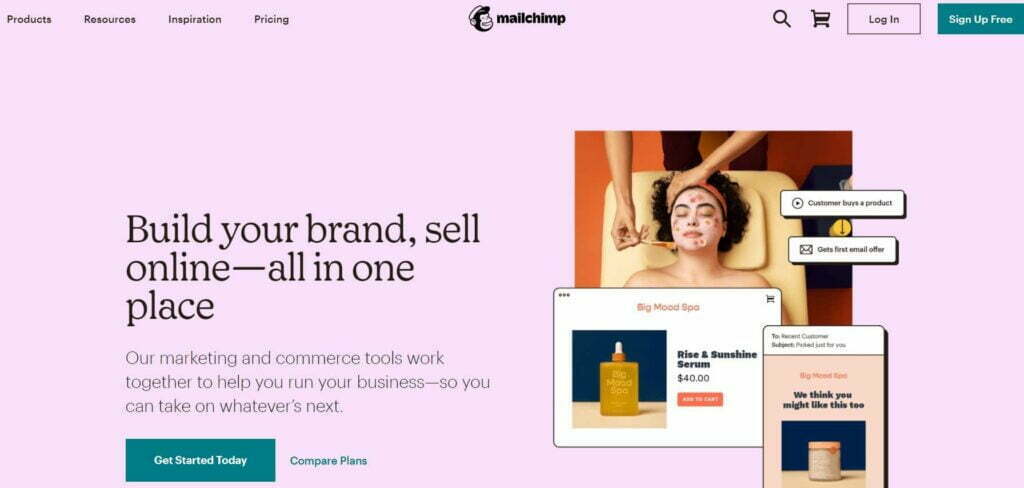 Marketo
Marketo is an all-in-one digital marketing resource that pledges to aid clients to form acquisition to advocacy. It allows you to create plans for email marketing efforts, customer base marketing, and lead management. It comes with features like channel integration, tools to grow better buyer journeys, and personalized email marketing resources to aid companies to learn as it comes up with an email marketing campaign.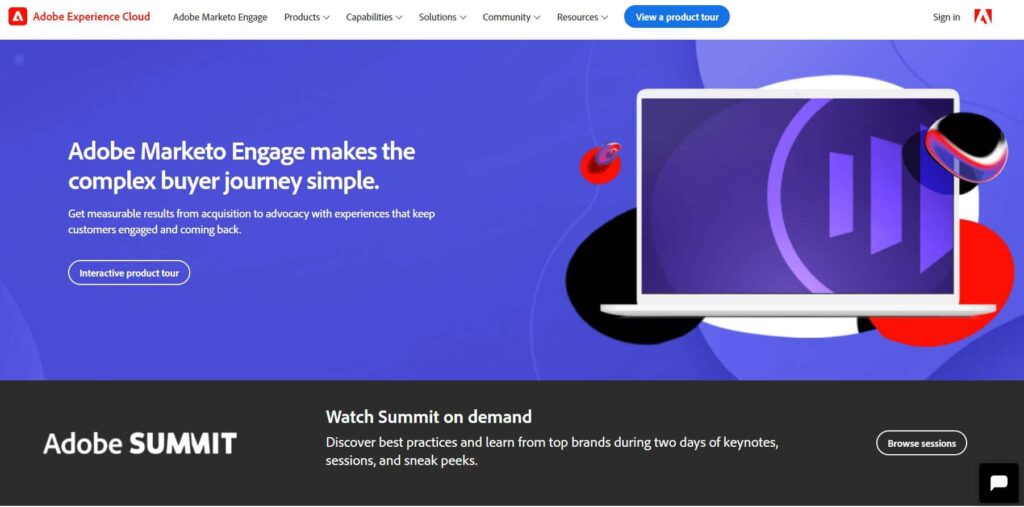 Sendible
Sendible is a social media software providing both publishing and analytics solutions to aid your brand to grow. This resource synchronizes with the most common marketing software and cloud platforms such as Google Drive to provide a seamless experience for your brand. In addition, it provides custom reports to each company to help analyze their growth.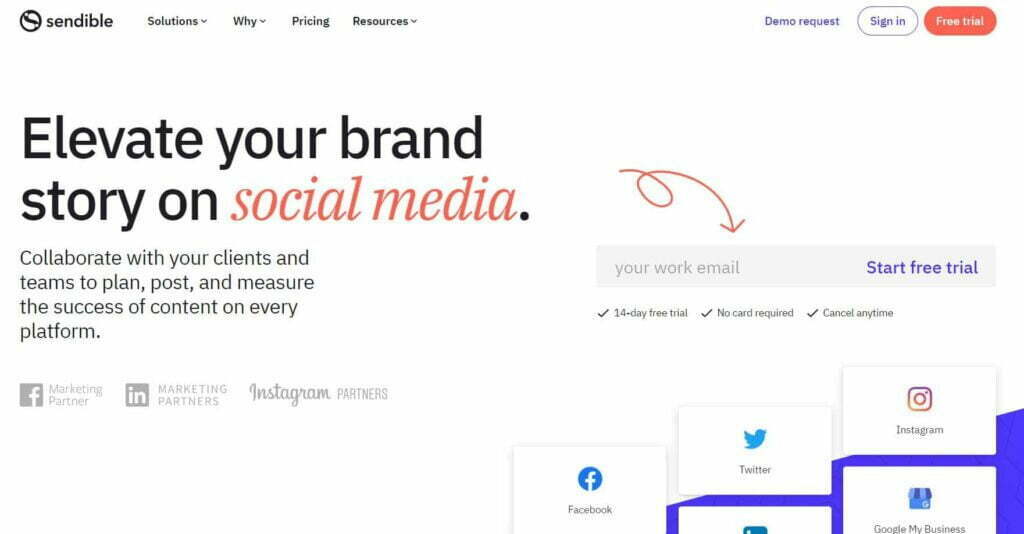 SEMRush
SEMRush is a tool that can help businesses track the number of people seeing blogs they post on the website. It also supports research keywords and follows your business's website performance ranging from keywords positions, backlinks, or site analytics. In addition, it also reviews organic search rankings for keywords to identify what your competitors are doing.
Google Ads
Google Ads is a great digital marketing tool that can promote your site, page, or services. With Google Ads, you can advance your business and brand by finding the most relevant audience and increase your conversion rate. If you use it the right way, you can bet an incredible click-through rate and reach your target audience.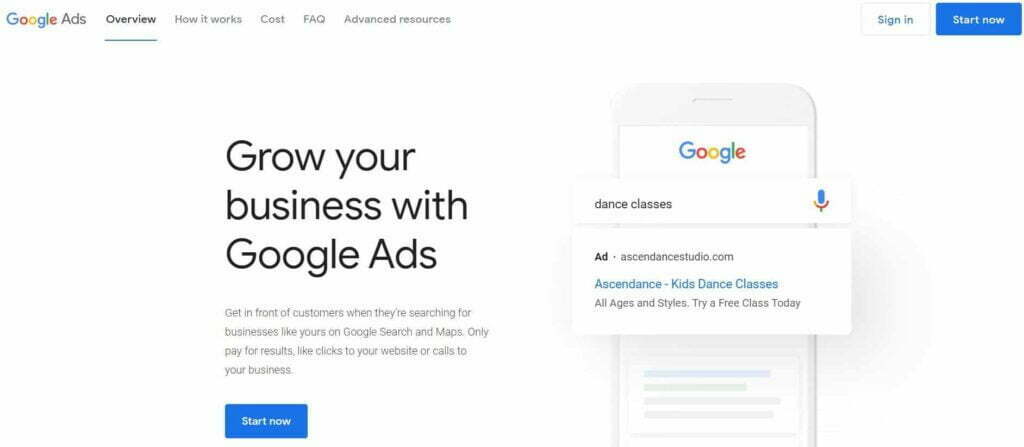 CoSchedule
CoSchedule is a tool for marketers intending to organize their businesses' marketing endeavors. This platform enables you to plan and implement an editorial calendar on all your digital marketing channels. This lets you work together with other team members to develop tasks and allocate these tasks to other experts. In addition, you can jointly edit using the in-built text editor, ensuring you don't miss any post in your schedule.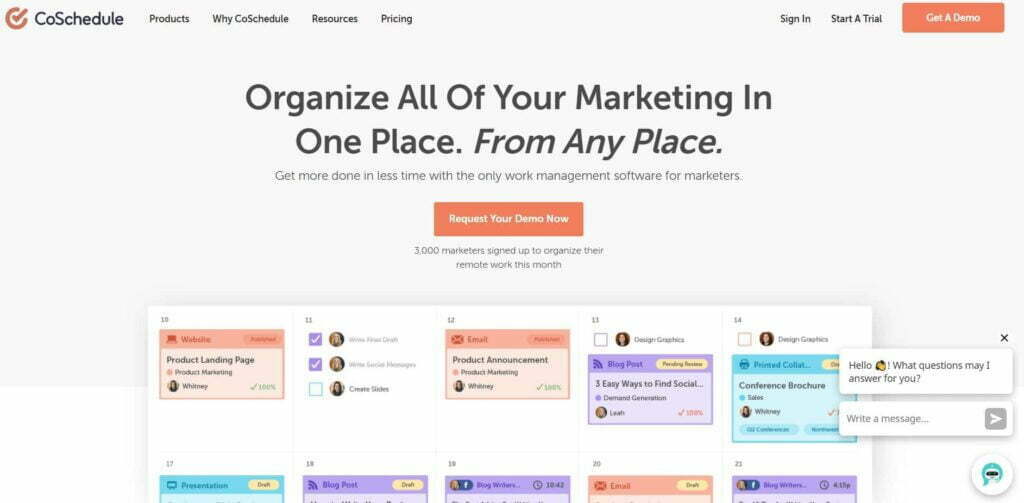 Optimizely
Paying keen attention to landing page experiments, Optimizely puts together visual creation and audience targeting tools. These digital marketing tools enable it to run tests on different parts of your audience promptly. It also permits you to run tests on both minor and significant changes on your pages. Therefore, fine-tuning your site's performance is an easy task.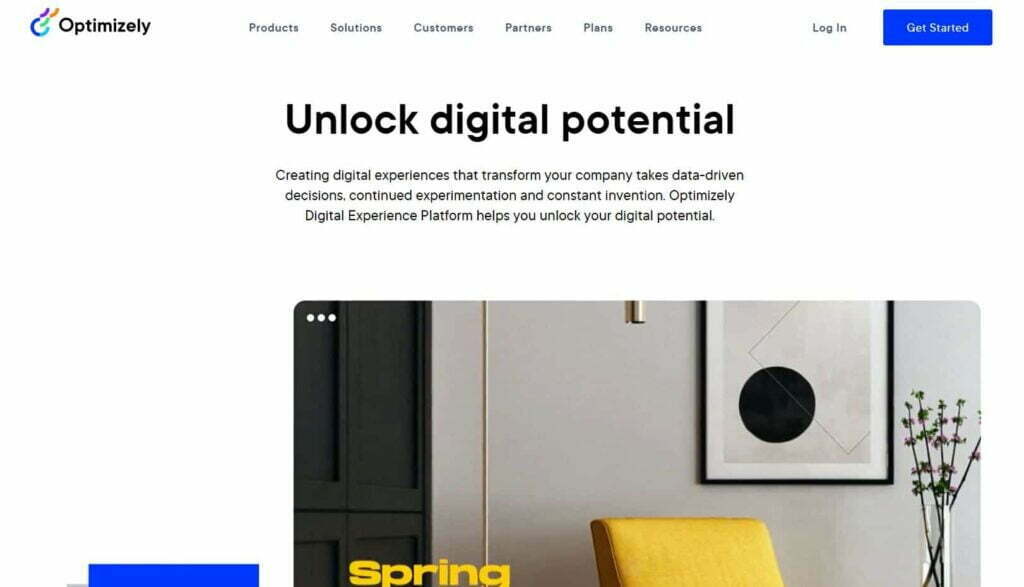 MailMunch
MailMunch is a hybrid email marketing and landing page resource centered on list-building. It provides various captivating form types and emails that convert to leads once the user opts-in. The platform allows you to group your clients based on multiple aspects like their purchase frequency and demographics. In addition, their goal-based form-builder is easy and will enable you to work from various templates.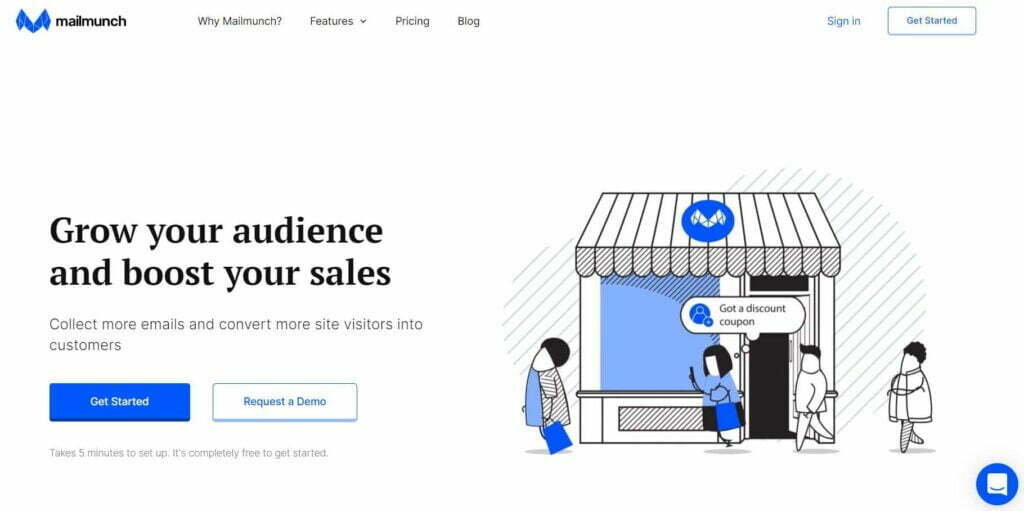 Landscape
To make an impression via online content, you need more than just words. The pictures that accompany those words are the real game-changer. Nevertheless, many marketers with little experience with design have to undertake this task. The landscape will assist you in ensuring every post, whether a blog or social media post, has the perfect size to impress your audience.
Visme
Visme is a platform aimed at creating presentations and data visualization. Infographics and new data form part of the most shared content on social media. Visme is helpful for any business that publishes research on social platforms such as Twitter or LinkedIn. It also allows you to pull data from external sources to ease the creation of presentations.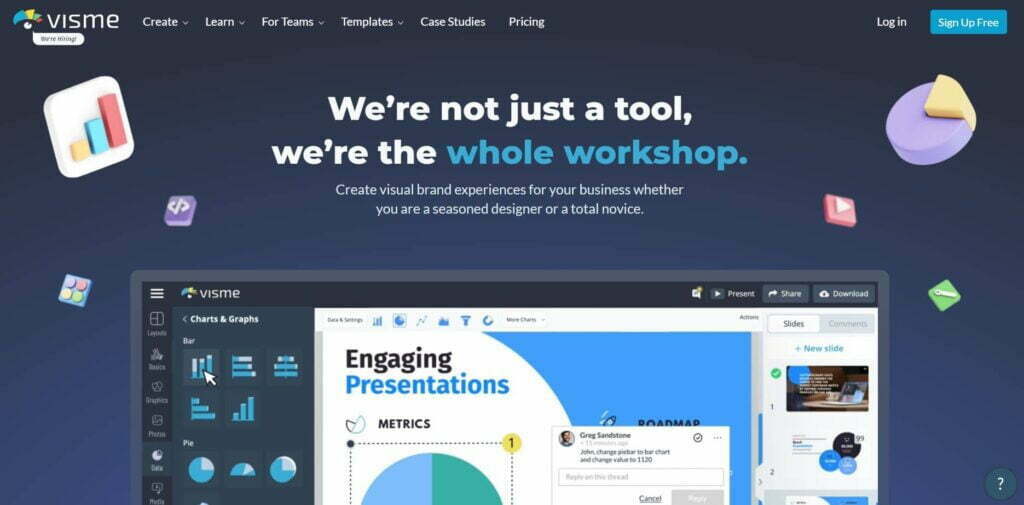 HubSpot
Besides attracting visitors and closing customers, HubSpot brings together your entire marketing funnel. This resource allows you to access tools that aid you with blogging, website, calls-to-action, SEO, landing pages, email, analytics, lead management, social media, etc. It provides an all-in-one marketing software making it a top choice for growing businesses. Everything is in one place, and thus you don't have to strain to look for many directions.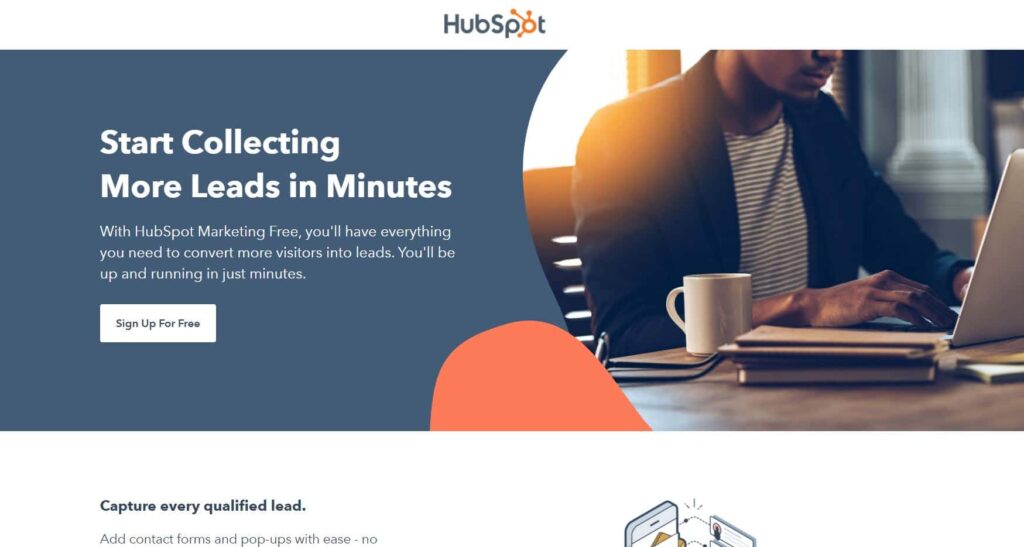 Feedly
Feedly is a tool that assists businesses in tracking what content is driving their competitor's success. It aids you arrange articles like blogs, online magazines, and newspapers. This aggregates recent content in an easy to monitor and navigate dashboard. It is instrumental and will make your job effortless in finding references to develop unique content in the future.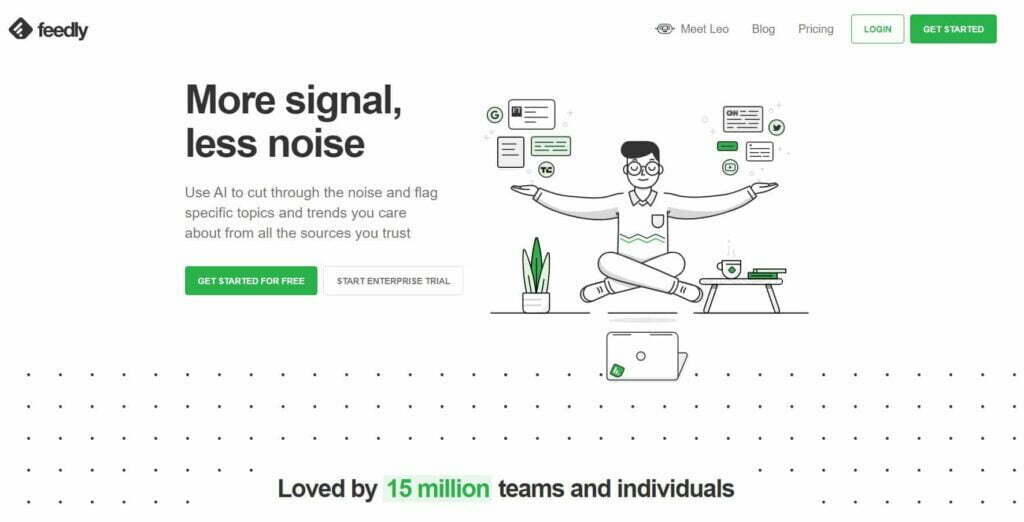 Hootsuite
Inconsiderate of the size, age, or industry of a business, social media play a crucial role in the growth of any organization. Hootsuite allows you to schedule social media posts hence saving you time. It also enables you to identify influencers compatible with your marketing and sales team. In addition, you can reply to comments and mentions from a central point without visiting each platform.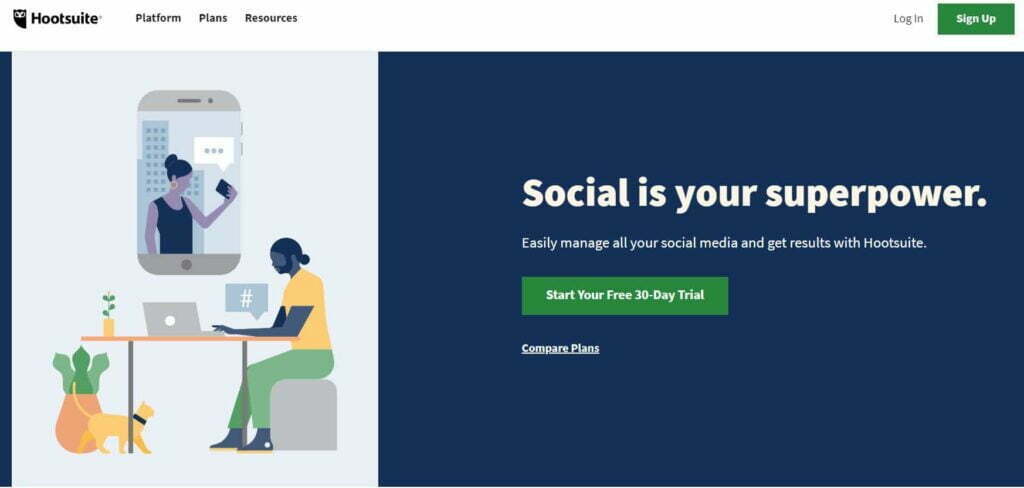 GetResponse
GetResponse is an email marketing tool that provides solutions tailored to meet your specific business needs.  It helps one build target subscriber lists, newsletters with outstanding graphic designs, etc. GetResponse has a delivery rate of 99%, which is among the highest in the market, hence very favorable for any business.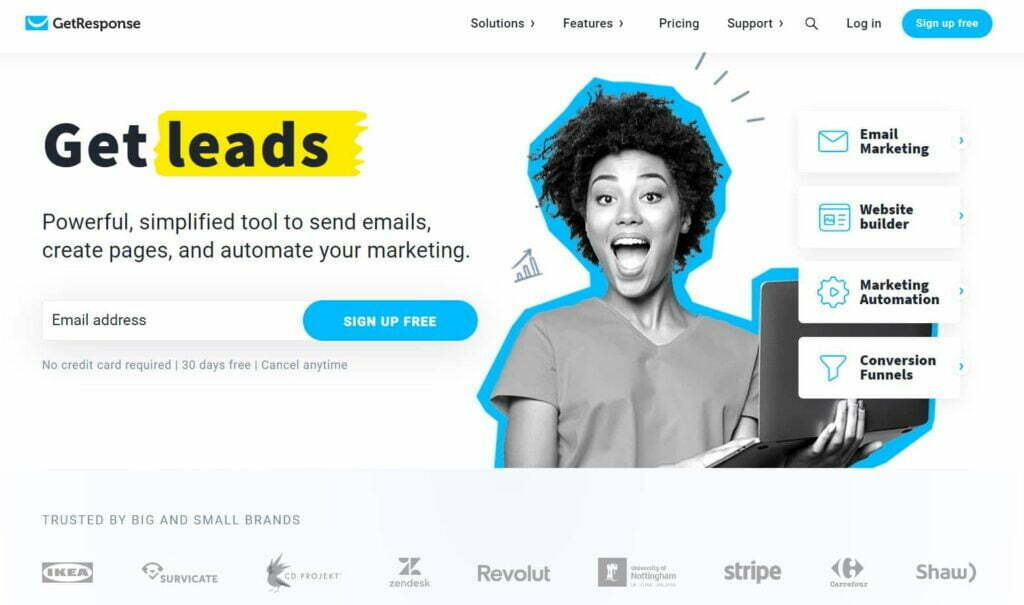 Clearbit
Using over a hundred sources such as salesforce, Clearbit offers an up-to-date profile of your leads to ease your outreach efforts. It gathers details such as a company, role, organization size, etc. The platform updates itself every 30 days to ensure it has the most recent data. This makes the data reliable and significantly saves time throughout the procedure.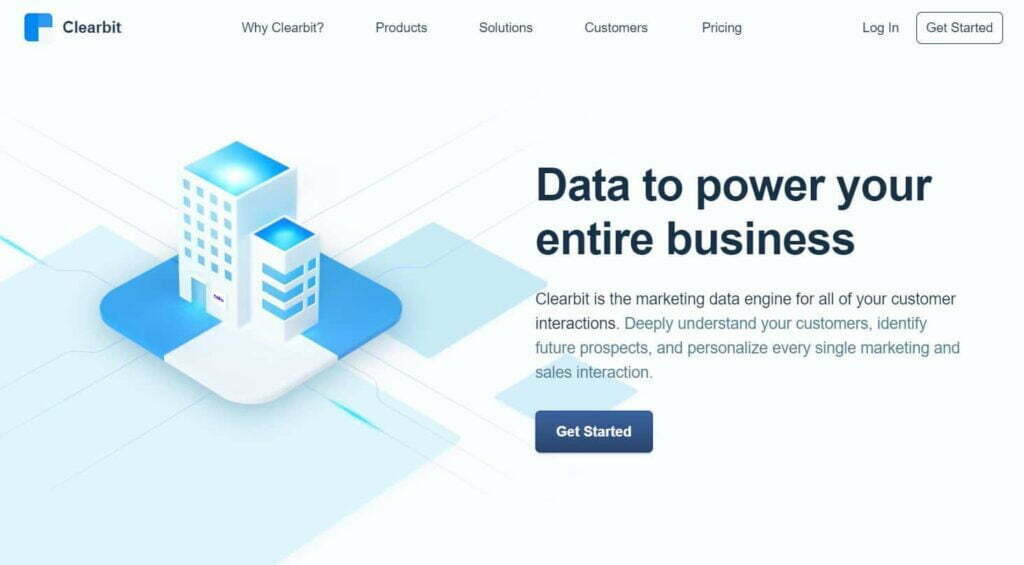 Loomly
Loomly is a tool ideal for social teams aiming at organizing and collaborating on content. With its built-in calendars, workflows, and deadlines, scheduling and brainstorming is an easy task to accomplish. It also provides users with content ideas based on Twitter trends and trending topics. In addition, its interface is user-friendly, making it easy to navigate for non-tech-savvy users.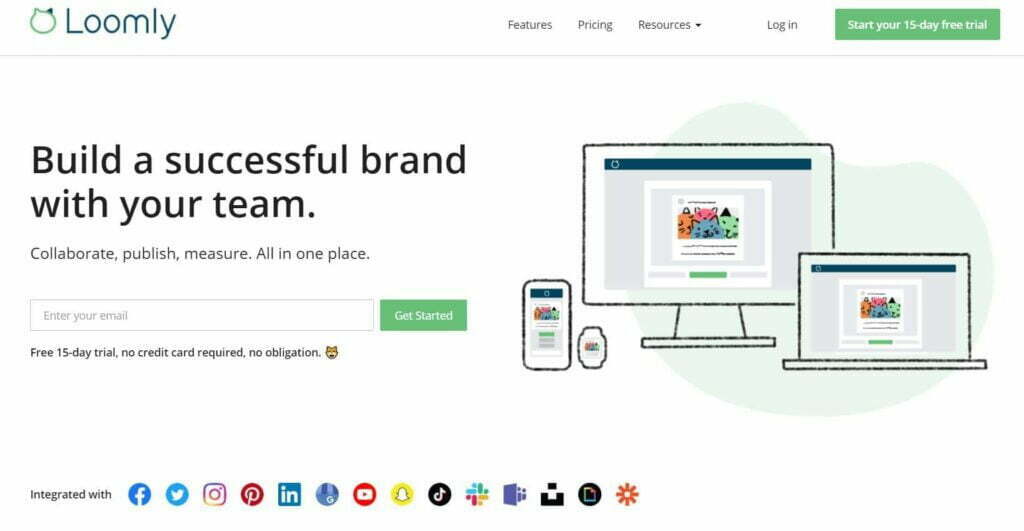 Nanigans
Nanigans is a multichannel advertising resource focused on Facebook marketing. It utilizes the Facebook Exchange (FBX) to provide customer re-targeting tools to sell more. Although it focuses mainly on Facebook, it also provides resources focused on Twitter and Instagram to help gather more accurate data on user behaviors on those platforms.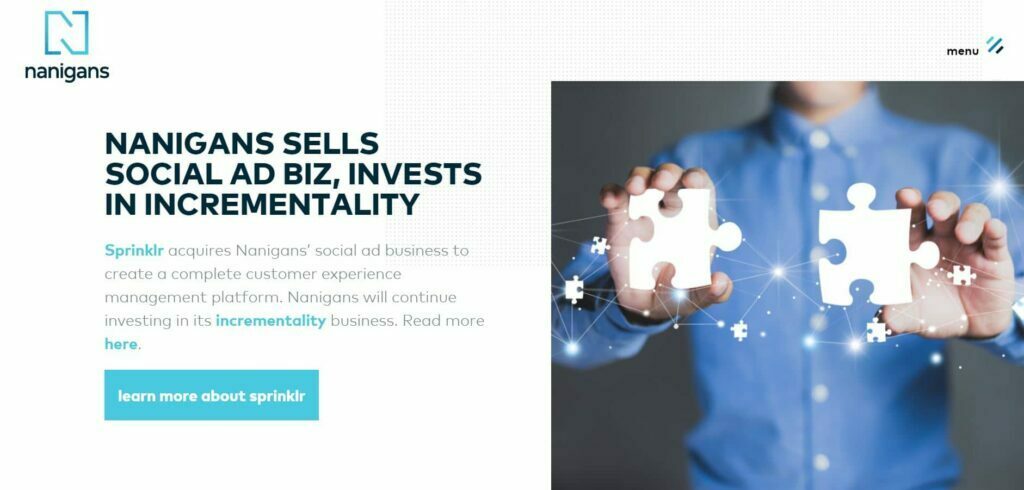 SocialPilot
SocialPilot is a tool designed to increase your social media ROI and keep a consistent online presence. It helps all your social media marketing campaigns reach the right audience and give their desired content. You can also have a deep analysis of your social media accounts and determine what is working and needs improvement. In addition, you can download reports, curate content, and instantly design images.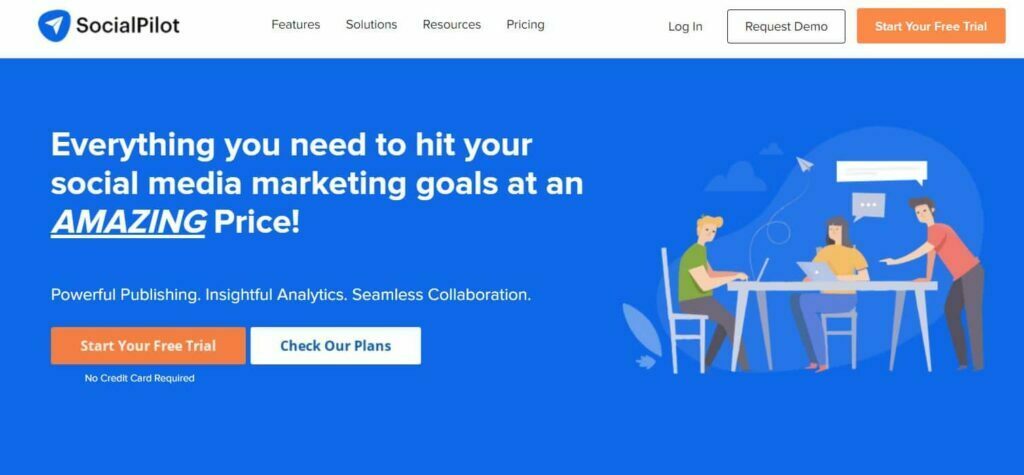 Woopra
Woopra is an analytic resource for e-commerce businesses focused on the main problems facing those businesses, such as cart abandonment. It analyses the overall client's experience on a site to determine what prevents them from purchasing there. The data is then compiled to indicate how many customers exit at each step in the process. Lastly, it offers insights on possible changes to realize better sale results.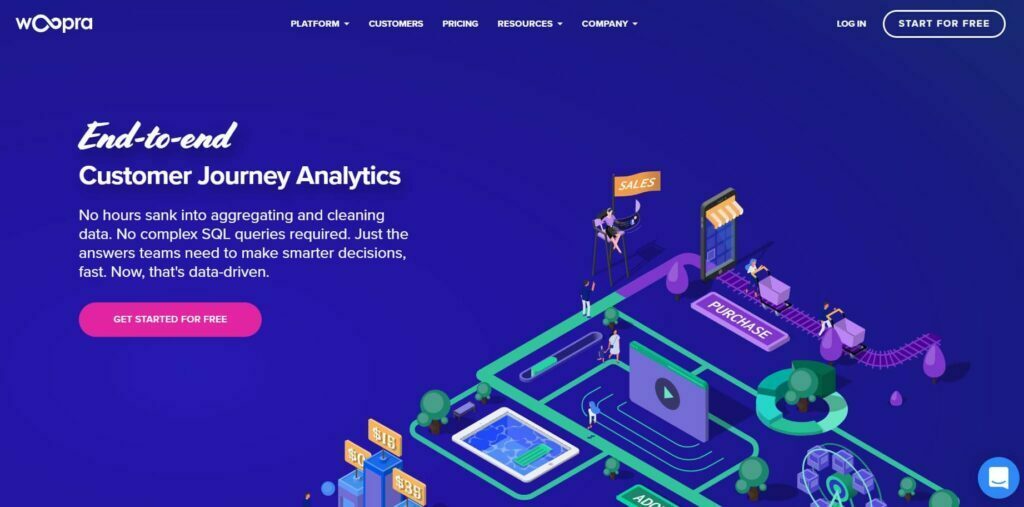 ProofHub
ProofHub is an all-in-one project management and team collaboration tool that brings everything a team needs to keep track of their tasks, projects, clients, and communications in one place. It makes it easier for teams to handle their daily tasks and projects, whether they are working remotely or in the same office.

LiveAgent
LiveAgent is an omnichannel help desk software that enables customer service representatives to assist customers efficiently and effectively via a single easy-to-use interface. Customer communications are streamlined as tickets into a unified inbox, regardless of what platform customers use. Utilize social media monitoring, unlimited ticket history, video calls, call recordings, and over 190 integrations to increase your service productivity. In addition, you can create and customize a customer portal, knowledge base, and forum to offer self-service options even outside of business hours
Let Us Support You
Creating content that helps grow your business can be a daunting task. At Billo App, our thousands of skilled video creators are ready to offer you high-performing video ads to build social proof and generate better returns. Our platform is super affordable, easy-to-use, and convenient in creating unique content. Ensure you sign up now and get excellent content to grow your business.
Similar posts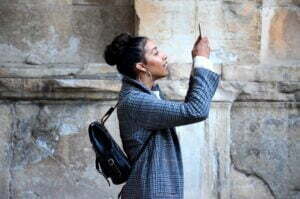 Digital Marketing
Monetizing Social Media
The Best Ways to Make Your Social Media Presence Lucrative […]...
Read full article
25 Jan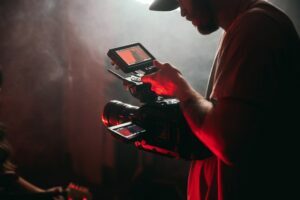 Digital Marketing
How To Make a Commercial
So you started a company and have the products ready […]...
Read full article
25 Jan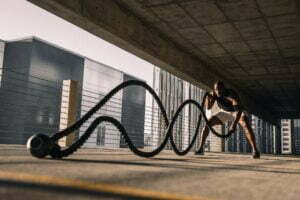 Digital Marketing
Wellness Influencers
With the wellness industry growing rapidly, it has become one […]...
Read full article
7 Jan