Coming up with video products is an excellent means of getting helpful insight relating to a product to your target market. Videos help communicate your brand essence to your target market to boost sales, and Billo.app can help you in creating such videos. If you desire to develop a product video, watching various clips can help establish what was effective and what was not.
E-commerce organizations have significantly contributed to the rising popularity of video. 97% of entrepreneurs have acknowledged that videos have improved user familiarization with services and products. For instance, by using an interactive explainer video, your brand can illustrate with greater clarity the value and attributes their produce offer in a short period.
We have analyzed and compiled the twenty most beneficial and inspirational e-commerce product video examples from revived explainers to live explainers. Follow along to get ideas on what to include and exclude in your next e-commerce product video.
1. Nine Line
There is no rule stipulating that your product clips have to be serious. This brand's sense of humor is superbly brought together with its niche line of products. And it accomplishes this in less than 30 seconds, without uttering even one word.
2. Man Crates
The vocals are essential and entertaining, and though this is not why the product illustration video is ranked among the best, it helps. The video showcases the brand spirit along with what consumers should expect to receive with the box and during the unboxing experience. All this is done in less than 30 seconds.
3. Native Union
Tech product clips typically rank among the best. Much of this success of the clips is attributed to the legendary advertising of Apple. Undoubtedly, these clips help demonstrate where Apple could have done with an extra bit of innovation.
Native Union communicates a lovely tale of convenience for present-day technology consumers, which is presently almost every one of us. The lighting in the video is crisp and subtle, touching on want and need – encouraging viewers to convert. Additionally, the home brings to mind viewers' own homes or homes they desire.
4. Raspberry Pi
It would be best if you never underrated the potency of relatability and transparency. At the same time, it helps to understand your viewers. This video covers all these aspects. The founder managed to give an experiential story, narrating why he began the organization. The video manages to pull nostalgic heartstrings significantly and brings to mind how tech has transformed the world for the better.
5. Training Mask
It is essential to demonstrate the item while in use. Though this video might be simple, it helps bring home the point to prospective customers. This product is niche and targeted to a niche market dedicated to betterment and training; waking up before the crack of dawn to train before going to work and repeating it repeatedly, for one moment of superlative glory and eventual hundreds of smaller ones.
6. Kelty
These product demonstration clips bring together a description of the product and how to set it up. Its scope is simple, though it meets the requirements of anyone trying to decide whether to get the product. This clearly defines bringing the offline purchasing experience online.
7. NaturallyCurly
NaturallyCurly is both an online store and a media brand. Therefore, every product video is linked with campaigns and content series, implying scarcely any one-offs. We picked the video mainly due to the #HaveYouTriedThis, which motivates users to engage on a social website. In addition, all clips with adorable children and takes less than 15 seconds to drive the point home.
8. Glory Cycles
The potential of movement and music is powerful with this particular one. For sports products, it becomes vital that consumers get to see the product being used. This video fulfills this and presents a short narrative, providing greater depth to the video. Also, remember that from the video, connotations may be used to include product details and backlinks to your website.
9. Marucci
How can you rise above your competition? If you are to accomplish this through customer focus, then video is ideal for telling that story.
Here, we see Marucci taking a jab at rivals who unveil new product models each year. Instead, the spokesperson dives deep into why years of research, latest tech innovations, and client feedback went into actualizing the new model. Marucci eventually emerges as the winner.
10. Sierra Designs
Consumers will trust you if they can relate to you. For this reason, Sierra Designs video is ideal to speak to a camping or hiking crowd. The designer features in the video and walks the audience through all his steps to make his tent ideal for avid campers and hikers.
Picture the video as an online form of in-store employees. They answer all possible consumer questions with a sense of expertise that consumers can trust.
11. Solo Stove
This video not only illustrates the product in use but also describes the brand's positioning, providing insight into why and how the product came into being. The video brings product showcasing and storytelling perfectly together, making it ideal for usage over all channels, be it in paid adverts or product pages.
12. SISU Mouthguards
Nothing is fiercely convincing concerning this video, aside from how an expert has been used. If a product can stand heads over the crowd and professionals are there, such as influencers or doctors, make use of them.
The power of this video is in the positive message from the doctor, which enhances the trust consumers have in the brand and item.
13. Josie Maran
A product video should not only be about the concerned product but should relay a story. Josie interactively links the dots between health, motherhood, natural skincare, and beauty in this video. The back story of the brand-new product is given a new lease of life, and its relevance to her audience is improved.
14. Onzie
Music is an integral component of fantastic product clips. Onzie aced it in this instance. The women's fitness line, Onzie, targeted the video at getting the attention of a new market. It is creative and upbeat with the music.
15. Redbaby
The primary target of any product video is breathing life into the product while illustrating all they want to know and answering the questions clients might have. This video managed to accomplish the task of addressing all the item's details while live in action.
16. Kap7
Yet again, with a sports product, it becomes paramount to display the product while in use. Kap7 successfully does this, providing tips in the video on how the product should be used in training to boost your skill in the sport. In addition, the actor featured in the video is an Olympic Water Polo athlete.
17. Patagonia
This Patagonia's Men's PowSlayer Bibs video is a short and lean illustration of the product. Featured in it is a model in the PowSlayer Bib, showing the back and front features of the Bib while unzipping different pockets to exhibit the fabric close up.
The video is clean and straightforward on a stark white background.
Furthermore, the narrating voice is concise and clear, enabling the video to accomplish its purpose for utilitarian items with technical specifications.
In the Patagonia video, we see that frills are not necessary to develop product videos capable of skyrocketing conversion.
18. Bala Bangles
If you are an aesthetic and trendy athlete, you can purchase exercise equipment from Bala Bangles. They have a YouTube channel that is a hub of workout clips that play the role of their product promotion.
A stand-out short and sweet product video combines both a demo video and lifestyle photography. It mixes the signature fashion-oriented and playful brand identity of Bala with the sweaty and intense adverts we usually see in leading athletic wear brands.
Together with retro filters and creative angles, the video encompasses all that the Bala brand is about. An essential thing to note is how they utilize the product video to communicate the brand identity.
19. Youth to the People
The skincare brand, Youth to the People, usually employs TikToks from their clients on social websites.
By doing so, they creatively market their products since most customers tend to have feelings of greater trust in brands once they see a review done by someone else.
Hiring creators to undertake such demonstrations for you implies having budgeted for it.
Macro and micro-influencers have varying rates, but this product video demo style is rapidly getting mainstream.
20. Norton RapidStrip
Suppose you sell products that relate directly to their performance with similar products in the market. In that case, you should try comparison clips. If you are confident that your product is capable of blowing customers away, then you should come up with a demo video for both the competitor's and your product.
By so doing, you have the opportunity of editing both side-by-side, highlighting the variations. Norton RapidStrip has, in this instance, demonstrated the greater efficiency of their product indisputably.
This is a direct and explicit means of winning over your customers and improving conversion.
Bear in mind that if you follow the approach, your clients will be seeking your honesty and not illusions or tricks.
What You Need To Know on Product Clips
There are no single definitive means of making product clips. Depending on the vertical, the expectations of what the users and customers wish to see differs, as does their needs according to their buying preferences.
However, there are a couple of things all the top-notch product clips have in common. These are:
They Relay a Story
If your product clips do not have context, it will not make sense. You can come up with hundreds of videos for your page that only show a 360-degree spin of the item, but what will be the essence of investing just to come up with such posts that cannot be effective?
Relaying your Story
Your video should be branded and should put your service or product in context.
This usually implies that it should be demonstrated in use, exhibiting how irresistible it is to your customers.
Your video needs to keep re-iterating the promises and values of your brand, in essence, how-to videos that may be reused over your marketing campaign.
They are Shortened
You should target making videos with lengths of up to 30 seconds, more so if the content is to be shared as social media posts. Though it might be a challenge distilling your video down to less than a minute, most top-rated product videos do this with ease.
The videos just lower ranking than these might exceed this threshold, but look at what takes place in the videos.
Some customer segments will not have an issue with the extra time if you pull on other emotional strings.
They Have a Human Touch
The goal of an explainer product video is to increase the relatability of your brand and your clients. Images and texts are unable to convey this adequately.
Your video production should exhibit honesty and emotion, whether it is an animated video, animated images, or actual people. Your desire should be to have potential customers leave feeling you can understand people.
All these clips managed to address all these things to different extents and thereby made it to our top 20.
Conclusion
An explainer video may offer a decisive edge faster to brand-new and exceptional merchandise. It illustrates the worth of a product to a potential customer and should be maintained as short as possible while focusing on prosperous visuals and in an authentic fashion.
We are not implying that to succeed, you need to undertake all of them simultaneously. Instead, the ideas are to be executed gradually. Many companies begin with video advertisements and merchandise videos before progressing to various video types to generate more sales.
Just like any other skill, video production requires you to understand what is effective for your particular audience and what is not. Make sure you have a means of gauging the efficiency of every video to reap maximum benefit from them.
Similar posts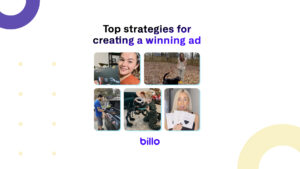 eCommerce marketing
Unlock the Power of Persuasion: Master the TOP3 Ad Script Writing Formulas (With Examples!)
Are you struggling to craft ad messages that truly resonate […]...
Read full article
24 Jan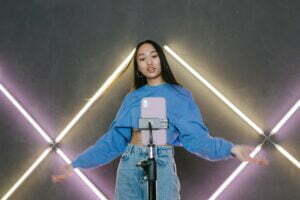 eCommerce marketing
Weekly eCom UGC Examples #1
Lack of inspiration, creatively drained, or writer's block. Whatever you […]...
Read full article
7 Oct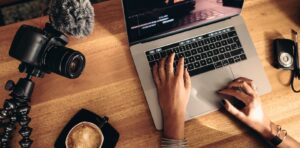 eCommerce marketing
How To Create Sales Increasing Product Videos In 5 Steps
Introduction  There are several ways to increase sales for a […]...
Read full article
8 Jul