Why Your eCommerce Facebook Ads Need Unboxing Videos
Updated: November 15, 2023
3 min read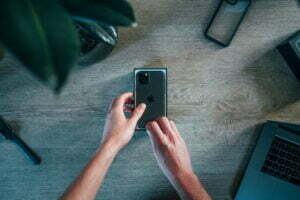 How can you generate more excitement in your eCommerce Facebook ads and boost sales? Many brands have discovered the benefits of adding user-generated content to their videos for eCommerce advertisement campaigns. When consumers are deciding whether they should purchase a product, they typically go online to find out more information.
Unboxing videos are a great resource for these consumers because they get to see all the features and benefits from those who already purchased the product. They continue to grow in popularity and "unboxing" is typed into YouTube over 90,000 times per month. Brands can use this information to provide some extra social proof, increase the reach of their targeted audience and boost sales. There are a few strategies you can implement to create a more enjoyable user experience. In this article, you'll discover:
What unboxing videos are
Why user-generated videos are popular for eCommerce Facebook ads
How unboxing videos creates value in eCommerce video advertisements
Tips for designing unboxing videos for eCommerce
What is an Unboxing Video?
It is really simple – an unboxing video features someone taking a product fresh out of the packaging. The user-generated content for these videos includes a product reveal and a review on how the product performs. These videos are typically gain attention for electronics, subscription boxes, toys, clothes, cosmetics, and any other packaged product.
Consumers record themselves opening up the box piece by piece and commenting on their experience. People who are interested to buy this type of product get to see how the product actually looks and if the advertisement was accurate. Then shoppers feel determined to purchase the products for themselves, if the experience of the customer who is unboxing the product is positive.
Why are Unboxing Videos so Popular?
Unboxing videos are so popular because consumers are in charge of opening the packaging. Think back to being a child and opening a package addressed just for you. The excitement of not knowing the contents made you want to tear it open as quickly as possible to see what was inside. As an adult, you may know what's in the package, but it doesn't deter your anticipation and excitement.
An unboxing video builds that same anticipation and excitement for viewers. They get to feel as if they are opening the package for themselves. If the user-generated videos have positive reviews, they're more likely to make a purchase to get the first-hand experience. They're also more likely to share the user-generated content, which increases your brand's visibility. User-generated content produces almost 7X the engagement than content created by brands.
How an Unboxing Video Creates Value in eCommerce Video Advertisement
An unboxing video creates value in eCommerce video advertisements by delivering an experience. It gives your brand the opportunity to go above and beyond what your customers and viewers might expect. It builds trust as prospects like to see how pleased other customers are with your product. The video connects and engages, enticing them to buy.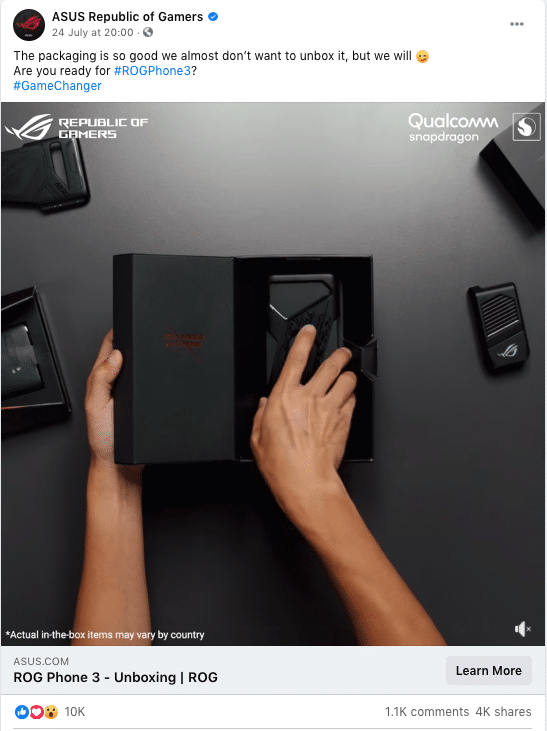 These details raise the perception of your brand in their eyes over the competition, making it more likely they'll make repeat purchases. Viewers of these user-generated videos can find your products to be more valuable because of the extra attention to detail. As you use these videos for eCommerce in your Facebook advertisements, your sales can dramatically increase. Companies with Facebook video ads can see an 85% increase in sales over ads without videos.
Unboxing videos are definitely not only made for Youtube. Lots of famous brands are integrating unboxing videos in their Facebook Video Ads. Unboxing videos can be created for products of every kind, but are particularly helpful for innovative new products and technology. For example, when Asus wanted to build buzz prior the release of their new ROG Phone3, they created an unboxing video that generated over 10K reactions, 1.1K comments and 4K shares!
Designing Tips for Unboxing Videos for eCommerce Facebook Ads
Designing a quality unboxing video is crucial for eCommerce Facebook video ads.
Your product packaging should contain your brand's logo, font, and cohesive visual branding.
As per the best Facebook Video Ads practices, the video should be short and sweet, just make sure it highlights the box and packaging for at least 5 seconds, and that the user positively reacts to your product for at least 5 seconds.
The video should be up close and crystal clear and the user must be genuinely enthusiastic.
Key Takeaways
When it comes to videos for eCommerce, unboxing videos create a valuable experience for potential customers. They can significantly boost sales and visibility for your brand by connecting, engaging, and encouraging others to buy your product.
Selling Online?
Wondering how to get real people to create your unboxing video? Billo is here to help. Our app connects you to brand users who will create and deliver a stunning unboxing video.
Update your marketing strategy with Billo's UGC and video ads
Similar posts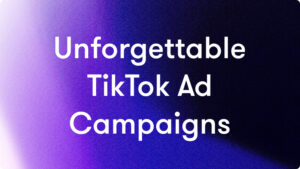 Social Media Marketing
Unforgettable TikTok Video Ad Campaigns That Can Help You (Maybe) Go Viral
TikTok is king! Short-form videos, and TikTok in particular, have […]...
Read full article
7 Dec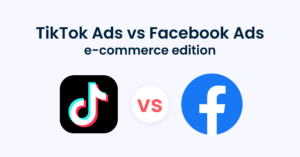 Social Media Marketing
TikTok Ads vs. Facebook Ads: What Should e-Commerce Choose?
Ever since TikTok came around, it instantly started stealing the […]...
Read full article
26 Oct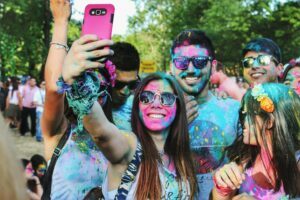 Social Media Marketing
How to Get More Views on TikTok (Hack)
In the last couple of years, lockdown measures across the […]...
Read full article
25 Jan