Back to Marketing Strategies
Marketing Strategies
The ONLY BF/CM Cheat Sheet You Will Need to Crush Your Sales Numbers This Year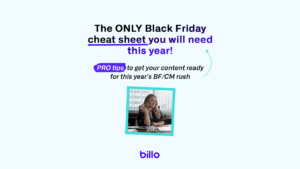 You might be asking yourself "when does Black Friday start"? This year, the date is Friday the 25th of November. But if you're a marketer, Black Friday starts way earlier for you!
If you own a business and haven't started planning your BF/CM video ad campaign, you absolutely have to start doing it now, while it's not too late.
Why is UGC So Crucial for Black Friday Campaigns?
Consider the number of brands competing for your audience's attention on Black Friday. It's pretty huge, right?
Let's add the fact that a constantly growing number of businesses have created online stores and have developed a significant online strategy this year.
It will be really tough to stand out, but not impossible!
The secret sauce? Doesn't matter if you want to boost sales, increase customer retention, or engage a new audience, it has never been more crucial to be trustworthy & reliable.
Your BF/CM Cheat Sheet
You asked, we delivered! Here are our PRO tips on how to survive & thrive this Black Friday/Cyber Monday with a really simple yet really effective video content strategy. Don't forget, it's only effective if you actually use it!
Start EARLY with a How-to video
Ideally, you want to start warming up your audience up to 3 months before BF/CM. Seems like a far stretch? Well, if you only show up right before BF/CM, give a 30% discount and expect people to go crazy about the product they've just seen for the first time, you will be really disappointed by your campaign results. Start early, give people time to fall in love with your product & simply seal the deal with a BF/CM offer too good to resist.
When it comes to "How-to" video specifics, it's important to show your product/service, explain its benefits in a concise way (lists of 3 pretty much always do the trick) and show how it actually works.


PRO TIP: for better engagement, don't go over 30 seconds!

Make your offer SEEN with authentic user-generated video ads
Did you know that UGC is the best-performing type of video ad right now? Reach your current customers & prospect audience with RELATABLE content, created by real people for real people.


PRO TIP: Never count on 1 ad! Do multiple A/B tests and double down on the ads that perform best!

Seal the deal with an HONEST video review
Once you've completed steps 1 & 2, it's time to retarget warm audiences with a genuine & honest review of your product/service. This video should go live only a few days before BF/CM and it should mainly focus on what's REALLY GOOD about your product/service.


PRO TIP: for more authenticity, include slight criticism in your review video.
Sounds doable, right? Well, that's because it is!
These are the actions that can significantly increase your chances of standing out from the BF/CM crowd. If you feel like you could still use some help with implementing these steps into your strategy this year, we've prepared two special BF/CM offers for you. All you need to do is pick the one that's best suited for your business, sit back and let us take care of the rest!
Similar posts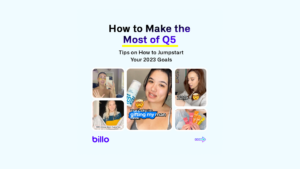 Marketing Strategies, Uncategorized
Maximize Your Sales During the 'Invisible Quarter' With Proven Q5 Tactics
As the holiday rush dies down, many brands are lulled […]...
Read full article
15 Dec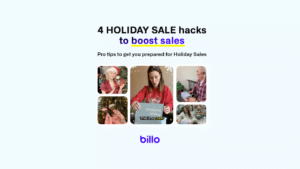 Marketing Strategies
The 4 Ingredients to Make Jaw-Dropping Sales Numbers This Holiday Season
For entrepreneurs & marketers, holidays can either be a perfect way […]...
Read full article
21 Oct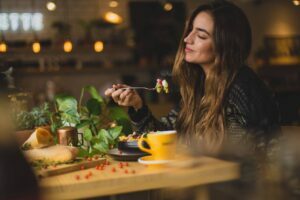 Marketing Strategies
10 Proven Restaurant Marketing Strategies to Implement in 2022
2022 comes with its unique set of challenges for the […]...
Read full article
14 Jan