Facebook has fully embraced the power of video ads and they are going to continue to dominate online marketing for years to come. Attention spans are short but video helps you capture people's attention. Customers will spend 5X longer viewing a video ad than a still image. This gives video ads a clear advantage, but if you're going to spend money on video ads you want to make sure you're making a good return on your investment. Using the following tips, we'll teach you how to get a better ROAS and why switching to user-generated videos will help you achieve that goal.
What Is ROAS And Why Does It Matter?
While everyone knows organic social media exposure contributes to branding and marketing efforts, it's difficult to calculate what that return on investment is. With paid internet ads, however, you can calculate exactly what your return on ad spend (ROAS) is. It is simply the ad revenue divided by the cost of the ads. It's an important metric because, at the end of the day, advertising is about sales, not just traffic or clicks.

If you aren't happy with your current ROAS, there are ways to improve it from various angles. You'll want to improve the quality with creative Facebook video ads while lowering your cost to make each video, optimizing your landing pages, and making sure your ad spend is competitive. Here are 5 proven ways to increase your ROAS.
#1. Create Unique Video Ads At A Low Cost – Try User Generated Content
People regularly take recommendations from friends and family over highly polished ads, which is a huge signal that user-generated video is the way to go. In fact, around 79% of consumers say that user-generated videos have impacted their purchase decisions. Ads that feature everyday consumers provides a similar experience to viewers as receiving advice from a friend. Including user-generated videos in your Facebook content strategy will definitely help you to achieve a better return on investment.
The ad on the right is a great example of the user-generated content you can expect from Billo. 7Pack, a food subscription business, was able to hit a 9.47 ROAS with user-generated video. Social proof is a driving force in conversions.
#2. Optimize Your Landing Page For Success
Once you've captured your audience's attention, the work is far from over. If your ads aren't converting it might be less about the ad creative and more about the landing page. It would be a good idea to split test your landing pages to see what tweaks you can make for more sales.
One theory to test is using video on the landing page as well. You already know that consumers love video, why not include it on the landing page? Having some user-generated social proof right before they hit the buy button could be powerful.
#3. Review Your Ad Spend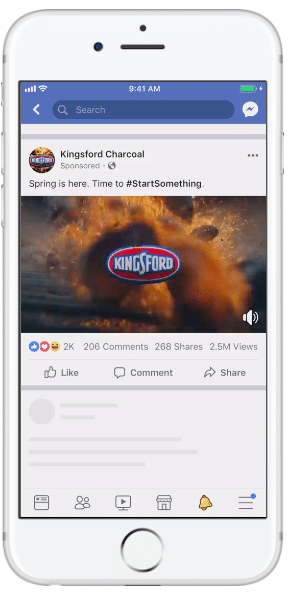 The good news is that Facebook ads are relatively inexpensive. The bad news is that not paying attention to your ad spend could result in lost revenue. Facebook offers several spending strategies. For example, you can pay for ads by impressions or by link clinks. It's a good idea to split test your ads with different bidding strategies to see what works best for you.
You can also be aware of when your audience is likely to be online and schedule your ads to only run during this time. The ads can be optimized for where you place them, for example in the news feed or using "in-stream" ads. Kingsford Charcoal was able to increase their ROAS by testing the best ad placement spots
Finally, work on your targeting, lookalike audiences, and keywords. Your data will tell you the best and worst-performing demographics, this is valuable information you could use to optimize your target audience.
#4. Make Sure Your Targeting Is Laser Focused
Taking a step back from the actual ad process right now, do you know exactly who your ideal customer is? Not just general information like their age range and profession, but small details like their hobbies and favorite color? How much do you really know about the people you are trying to target?
Building an "ideal customer avatar" can help you. It helps to give your ideal customer a name, a full backstory, and lots of personality. Have fun creating it with photos and descriptive language. An ideal customer avatar should be able to help you target your ads better.
#5. Choose Your Video Type Wisely
Rather than using sleek product-focused ads, hopefully, you learned from tip #1 that people-focused ads made by your own target audience are the right choice. Once you have that in mind, there are still some best practices you need to follow when crafting your content. Here are some top tips from experts on optimizing videos for Facebook ads:
Place your best foot forward immediately. Attention spans are short, make sure your message is clear within the first few seconds of your ad, that might be all your audience sees.
Make sure your video is just as effective with the sound turned off. Many people scroll social media when they shouldn't, meaning they have the sound turned off. If your video relies on voice-over to get your message across then you're out of luck.
Use a smiling human face as your thumbnail image.
Wrapping Up
Now that you know what to focus on, you're ready to start building unique video ads. Your best bet for effective video with higher than average ROAS is to use social proof in the form of user-generated videos. You'll be able to achieve a higher return on your investment and capture a whole new audience using recommendations from real people.
Selling Online?
Sign up to Billo and get authentic brand-user made video ads to boost your sales.
Similar posts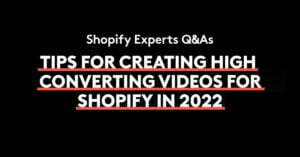 Video Marketing
Shopify Experts Q&As: Tips For Creating High Converting Videos For Shopify In 2022
We teamed up with VideoWise for an exciting Q&A session […]...
Read full article
2 Jun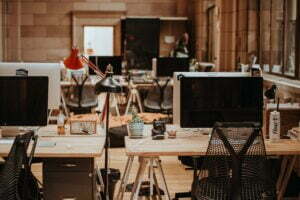 Video Marketing
14 Steps to Create Corporate Videos
By not using this great tool to increase their sales […]...
Read full article
25 Jan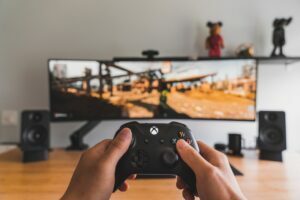 Video Marketing
Video Games Advertisement
If you're looking to reach all new heights for your […]...
Read full article
13 Jan