Create a Successful B2B Affiliate Marketing
Updated: November 17, 2023
6 min read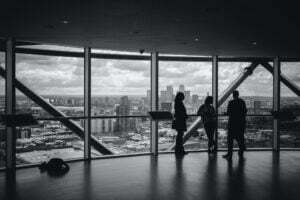 When you first set up your business, it's easy to become overwhelmed with all of the things you need to think about. From building your brand image to working out a good marketing strategy, you shouldn't feel ashamed for feeling a little overburdened by it all.
In this article, we're going to discuss the concept of B2B affiliate marketing. We'll touch on how it works, and how you can implement this strategy to boost your company's ratings and generate more leads online.
Read on for more.
A Brief Overview of Affiliate Marketing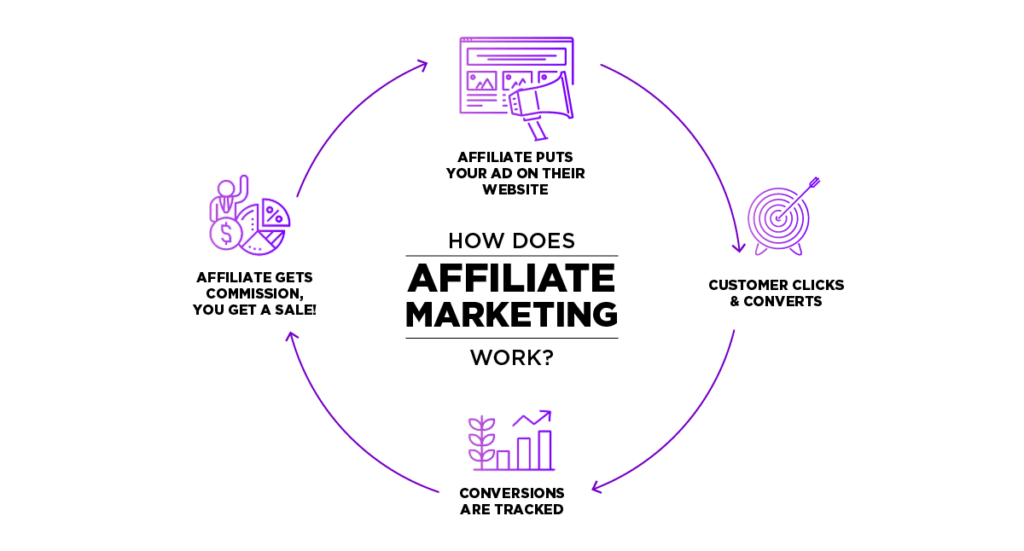 Affiliate marketing is a marketing strategy in which a company's affiliates earn commissions as a result of their own marketing. In a successful affiliate program, an affiliate will promote products and services from a specific company, and for every website visitor or customer that they refer to said company, they will receive a set amount portion of the sale.
Some companies accept pretty much anyone to be an affiliate, while others will require an application process in which they only approve a select few people.
Affiliate marketing is always a beneficial situation for businesses.
If an affiliate is successful in referring a visitor or customer, the company will only need to pay that affiliate a very small commission. What's more, if the affiliate is not able to refer any customers, the company doesn't have to pay anything and thus is not at any loss.
Implementing a Successful B2B Affiliate Marketing Strategy
Let's talk about how you can put your strategy into motion. There are a number of steps that you can take to make sure that your affiliate marketing campaigns are as successful as possible.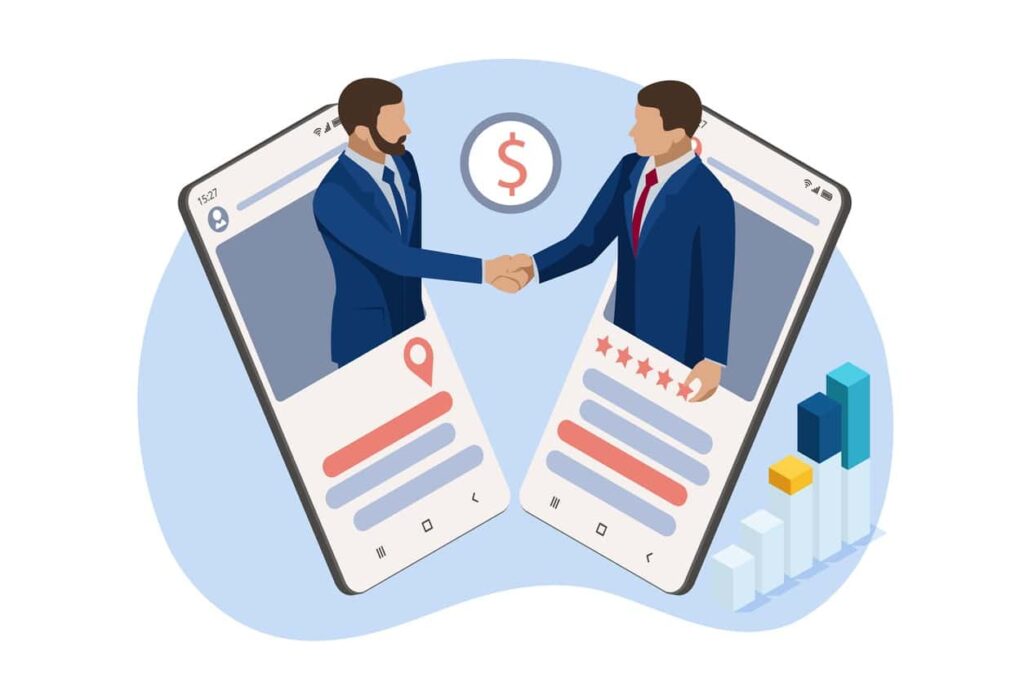 Don't Waste Your Affiliates' Time
Most affiliate marketers prefer to promote between 1 and 10 products, meaning that you are competing with each other company that they are an affiliate partner for.
For instance, if your business produces digital marketing software, and one of your affiliates creates a post covering the best digital marketing platforms, you would want to be at the very top of that list because it would result in more lead generation for your business.
In order for this to be possible, you have to offer better commission rates and the best affiliate program for your network. Simply having a network of affiliates just isn't enough.
You need to build a rapport with each of your affiliates so that they remember your company each time they post to social media or make a blog post.
Make Sure That Your Affiliate Program is Open to Everyone
One mistake that many businesses tend to make is not approving all of their affiliates or keeping their affiliate program very small so that it seems more 'premium'.
Companies that do not have an approval process for their affiliate marketing program and who accept anyone who applies generally just have a better chance of receiving referrals. There really is no benefit to rejecting affiliates.
Even if they are very small bloggers or social media influencers with no reach, you could still make at least one sale out of the effort. Even if you don't you won't be spending much of your money or effort to allow a very small blogger to create an affiliate account on your platform.
At the end of the day, putting a limit on who can join your referral program only limits your own earning potential, putting all of your marketing efforts to waste.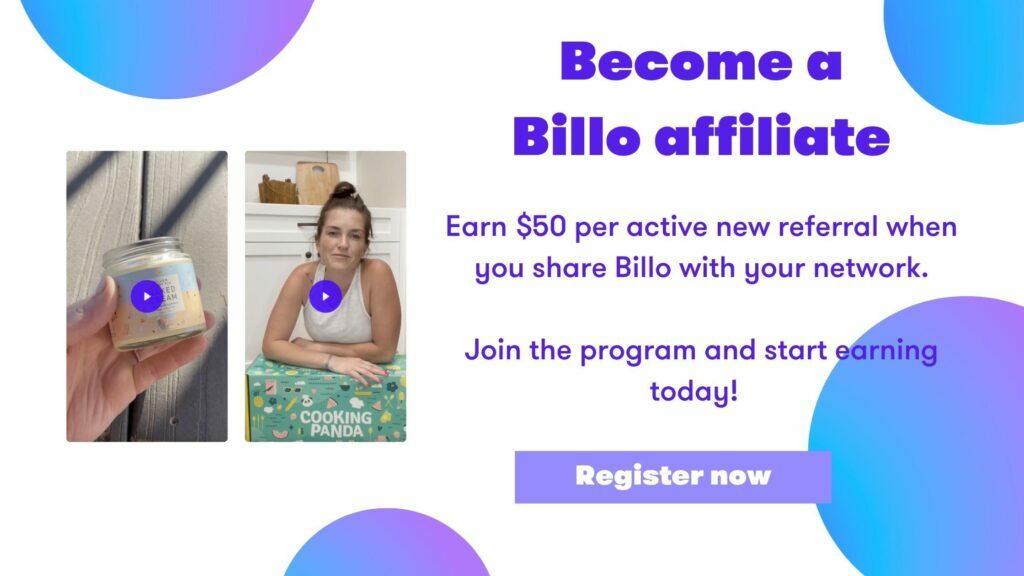 Spread the word
It is essential that you are attracting the right affiliates as a B2B company. It can be quite a challenge to find affiliates that convert well, especially in comparison to a B2C company.
Because you are selling products for other businesses rather than for consumers, you are going to want affiliates that already have relationships established with businesses. Bloggers are an excellent place to start.
They generally have great reach and will be able to talk about your product to the right people. You also want to be the one to reach out to your potential affiliate partners rather than hoping that they will come to you.
Doing this is easy. Just send them a quick e-mail outlining your commission rates, terms, and how and why you would enjoy working with them.
After you have determined who your ideal affiliate is, you'll be able to use that information to reach out to the right people and create a strong affiliate network that will help you promote your company.
Try Reaching Out to Your Customers
For many B2B companies out there, their own customers are often the best affiliates they have, since they have plenty of connections within the industry. If you are providing your customers with excellent customer service, it's very likely that they will want to team up with you to be affiliate marketers.
Reaching out to your own customers and asking them if they would be willing to promote your products in exchange for a commission is never a bad idea. In fact, it could turn out to be a profitable endeavor for them as well, while also allowing you to improve your affiliate relationships and boost your network.
The Importance of Motivation
When you are building your affiliate dashboard, you need to think about the incentives you can offer to your partners. Why should these people promote your products rather than products from your competitors?
There are only so many programs that an affiliate can join.
With most businesses, fewer than 10% of affiliates are responsible for 90% of total sales and conversions. This means that the top affiliates are both hard to reach and always busy.
Your offer should stand out from the crowd so that it's just a matter of time before you have the best affiliates in your network. Most affiliates are receiving more than 100 email inquiries daily, many of which are requests for collaboration.
Use Your Affiliate Marketing Campaign to Generate Leads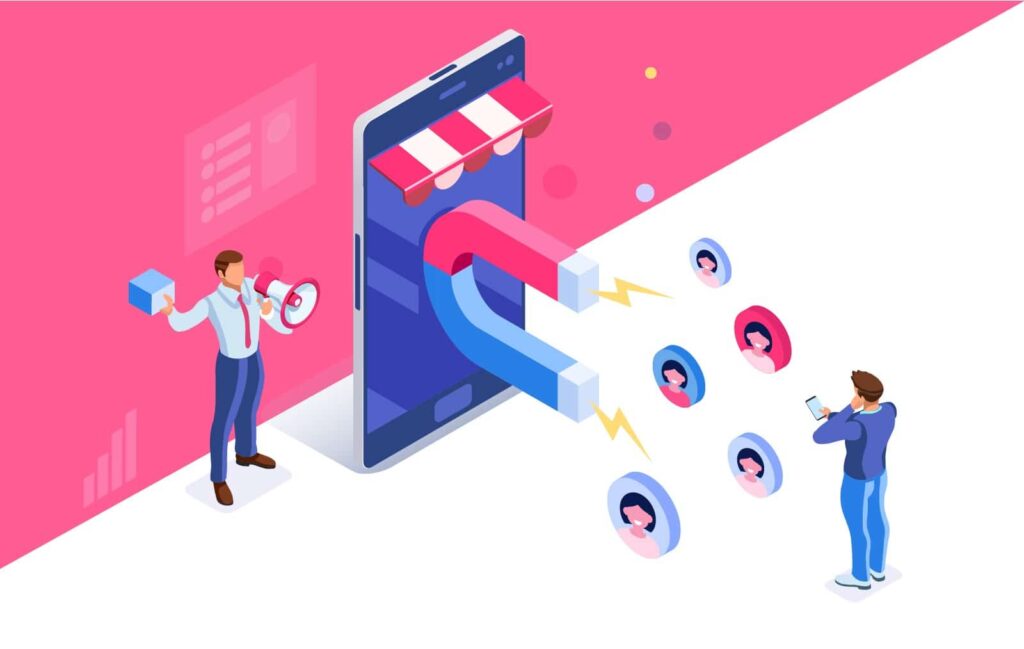 Generating leads is the goal of every business. There are hundreds of methods to go about generating more promising leads, from offering content creators more money to promote your products, to using email marketing CRM software, to social media campaigns.
On the topic of advertising, the Billo app is a fantastic tool that can help you create effective video advertisements that are engaging, effective, and cost-effective.
The main draw of affiliate marketing is that you are using external partners to boost lead generation for your business. What's more, your affiliates are motivated to provide you with promising leads, because they only receive their recurring commissions after completing the desired action.
When you are only paying for conversions, you're getting your money's worth and nothing more. It goes without saying that putting your resources into taking on the wrong kinds of affiliates can be damaging to your business, especially if you consider the opportunity costs.
This is why it is so important that you do not waste your time by reaching out to affiliates that you don't believe will help you generate leads, reach your target audience, bolster your sales funnel, or bring in new customers.
When it comes to generating leads, your main goal for your affiliates doesn't just have to be sales. You should also consider your sales funnel and determine what brings you value.
Perhaps you want your affiliates to increase your email list by having visitors fill out a sign-up form.
The key takeaway here is that you have to make it easy for these leads to convert. If you are paying your affiliates for leads, you are responsible for ensuring that these leads will convert into customers.
This means that your affiliate page has to be user-friendly, with smooth navigation to the sign-up form.
Have the Resources For a Successful Affiliate Program
Operating a successful affiliate program is not a one-time thing. You must either be all in or don't bother at all.
Creating separate landing pages for your affiliate program is an excellent start, but there's so much more involved. If you are running a small business, you've got to take your resources into account.
Think about whether or not affiliate marketing offers you enough potential for you to justify investing your resources in it.
Any successful B2B affiliate program requires active recruitment of potential affiliates and consistent communication with them. What's more, you also have to do tracking and reporting, as well as the general administration of the program.
This is no small task and takes a lot of time to do properly. You might need more resources if you want your program to run smoothly, so be sure to do some serious research beforehand.
Few examples of B2B affiliate marketing programs which are works pretty nice:
Does Affiliate Marketing Work for B2B?
The short answer: Yes!
An affiliate marketer can be an invaluable tool for your business, as they can help you spread the word about your company, boost your lead generation, and improve your overall sales cycle.
The right affiliates will be incredible assets, and they also won't be very expensive.
Update your marketing strategy with Billo's UGC and video ads
Similar posts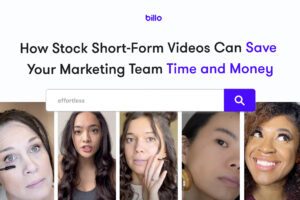 Marketing Strategies
How Stock UGC Saves Marketing Teams Time and Money
​​Short-form videos have taken the marketing world by storm, becoming […]...
Read full article
12 Jul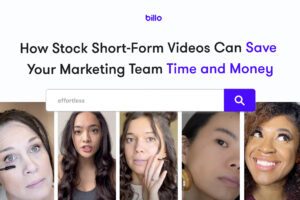 Marketing Strategies
How Stock UGC Saves Marketing Teams Time and Money
Short-form videos have taken the marketing world by storm, becoming […]...
Read full article
12 Jul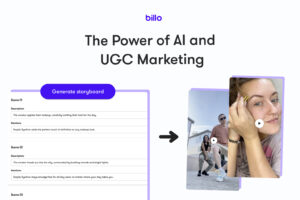 Marketing Strategies
The Power of AI and UGC Marketing: Unleashing Waves of Engagement
While AI has taken over the world and turned humans […]...
Read full article
3 Jul