Back to User-generated content
User-generated content
Content Creators vs. Influencers: Which Ones Should Brands Work With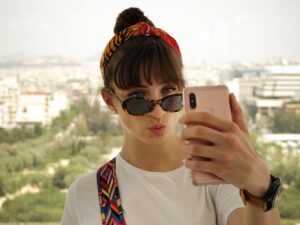 You can't have a conversation about social media without the notion of influencers coming up. Since the beginning of the internet, we've had the tendency to make some people internet-famous. Not all people with a large following on social media fall into the same bucket, however. You've got celebrities, influencers, micro-influencers, and content creators, all of whom have different ways of working with brands. If you're making marketing decisions, you might be wondering which is better to work with, a content creator, or an influencer?
In order to figure that out, we need to differentiate between the two. Many people use the terms creator and influencer interchangeably because the two do have overlapping qualities. When it comes to advertising your business, the difference seems a lot bigger. The way they work with brands and the type of content they create. Their effectiveness and their cost are all very different.
What Is A Content Creator And Why Would You Want To Work With Them?
Let's answer the following questions first:
What?
Content creators are known for taking breathtaking photos and unique videos. That's because they are putting a lot of effort into the graphic design of their content. For highly skilled content creators aim is to generate a larger following number. Unfortunately, the main priority is creating great content not having millions of followers. They often create content as a hobby or to direct traffic to their websites. Content creators are typically more genuine and enthusiastic when creating content for products or services. That's because they are smaller or having no following.
Why?
While they might not be focused on controlling their follower's buying decisions, they are a go-to source for user-generated content for your brand's advertisement needs. Content creators are experts at creating naturally looking, engaging content that people love to watch and share. No wonder why 79% of people find ads with user-generated content more influential when making purchasing decisions, compared to the ones without it.
Purchasing content from creators, you stay fully in control of where the content is used and what results it brings. Before using content in one of your PPC campaigns, you can run A/B testing for a smaller audience. Opposite to influencer marketing, the reach and audience of the campaign will be highly adjustable, while still bringing that extra social proof with user-generated content.
Consumers generally see content creators as trustworthy because they are less likely to constantly be putting out branded content for affiliate sales. This doesn't mean that they aren't interested in working with brands.
How much?
While they have a smaller audience or no audience, they are typically less costly to work with for brands. Some are willing to work for free products or a small flat fee. It could be a bit of a hassle however if they are not used to working with brands and don't have systems in place. In this case, you can reach a platform like Billo which is an easy-to-use tool for content creators to work with brands.
What Is An Influencer And How Can Your Brand Benefit From Working With Them?
What?
Influencers are social media users who have gained popularity on social media. Influencers are people with hundreds of thousands of followers (or sometimes millions).
Why?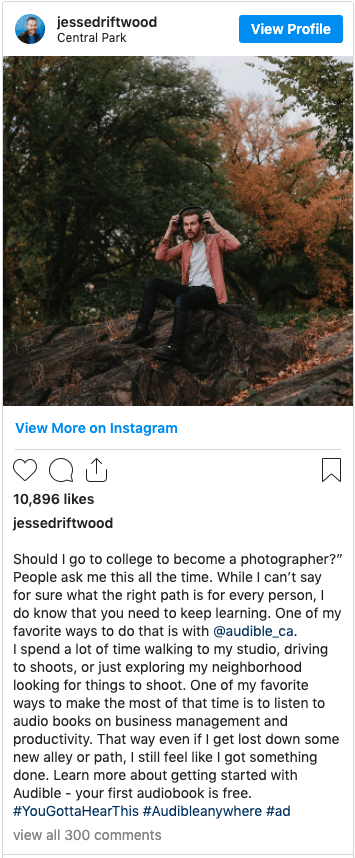 Influencer posted content gets a lot of likes and is a brilliant way to reach a wide audience. Brands love to work with influencers because consumers trust influencers about 7 times more than they trust traditional celebrities promoting the same products. One caveat, however, is that as consumers see more and more sponsored posts by influencers and figure out that these are paid posts, that trust could fall.
Due to the large following, influencer posts often generate lots of comments. This created an excellent opportunity for the company to jump into the conversation and bridge the gap between the brand and the consumer and give that extra social proof.
How much?
Mega influencers typically have a lower engagement rate but you can reach a lot of people at once.  They can be quite expensive to work with but they are usually professional and have a system in place for working with brands. Influencers with 250,000 followers or more can usually command anywhere from $6,000 to $10,000 for a sponsorship. Micro-influencers, people with a following of more than 10,000 but less than around 250,000, typically have a much higher engagement rate and are less expensive to work with, usually under $1,000. When buying services from influencers you typically pay for the number of followers they have and not the results the campaign brings.
Examples Of Content And Influencer Video Marketing
SNOW Teeth Whitening is a world-leading company of innovative products in the dental space. Their award-winning Snow at-home teeth whitening kit marketing campaigns, featuring celebrities and ordinary people using their products at home, turned them into an 8-figure beauty tech-brand. The highly relatable content used in ads makes the product look very accessible and trustworthy. Their Facebook ads are so popular that they even get featured among the top 1% of eCommerce ads.
FIJI water partnered with fashion influencer @WeWoreWhat when they launched a new fitness line. Their deal included strategic product placement in photos and videos during their #BodyWoreWhat launch. This was a great example of leveraging macro influencer power with subtle marketing.
So Which Is Better For Your Brand To Work With?
Choosing between a creator and influencers will depend on your goals. If you are looking to launch a new product to a large audience then a branded content deal with an influencer could be great. It will not be cheap, but you will reach a lot of people you couldn't reach on your own.
The content creator is a perfect match for you if you looking for user-generated content. For example, you need content such as unboxing videos or product reviews for your next ad campaign. You can work out a deal to use their content in your ad and it will be lower in cost and highly engaging content.
Similar posts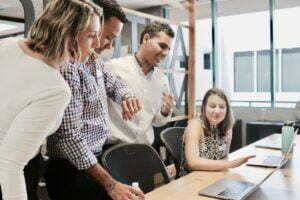 User-generated content
How to Improve SEO with User-Generated Content
Despite your best efforts to invest in paid advertisement and […]...
Read full article
19 Jan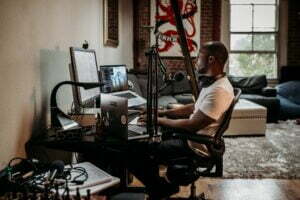 User-generated content
The Best Guide to User-Generated Video Content (Video UGC)
The fast expansion of various social media platforms and the […]...
Read full article
6 Dec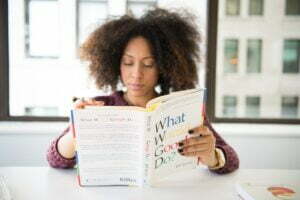 User-generated content
Add User-Generated Videos to Your Product Page to Drive Sales
In the present-day business world, information is delivered on-demand at […]...
Read full article
13 Jul