While TikTok was already a viral video success before COVID-19 hit, a year plus in quarantine broadened the audience reach and propelled them to light-speed success. Before lockdown, the app was dominated mainly by young teens, but millennials and older Gen Zs took over during the long lonely months we've spent being "safer at home." With over 800 million active monthly users, businesses simply can't ignore this social media powerhouse any longer.
The number of "TikTok Famous" people is growing exponentially, and these influencers are less expensive than partnering with celebrities. This is why TikTok user-generated content and your brand might have a promising future together.
Should Your Business Be On TikTok?
If you've been dismissing TikTok as a place for teens with no buying power, then here are some statistics you really need to see:
TikTok has more active monthly users than LinkedIn, Snapchat, Twitter, or Pinterest
63.5% of TikTok users are under the age of 29 (older demographic than people think)
Over 50% of TikTok users from the US earn over $75,000 a year (buying power)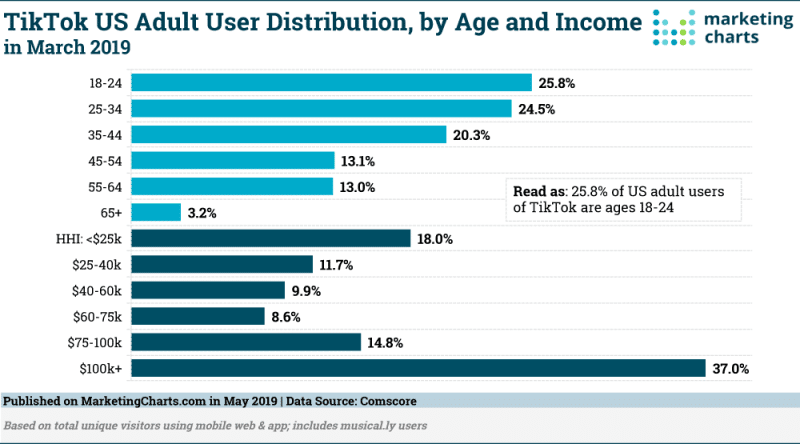 The facts are clear, TikTok users are primarily young adults with money to spend. As a younger adult population, they are used to buying products online from ads. Most businesses can benefit from marketing to this demographic.
Getting Started With TikTok Video Ads
TikTok ads aren't open to everyone. You'll need to fill out an application for an ad account, and a representative from TikTok will contact you if your business qualifies. Once you have an ad account, you'll be ready to create your first campaign. See the next section for the different types of ads you can run on TikTok. 
Select the type of ad and your ad objective, then fine-tune your audience targeting just like you would run a Facebook ad. You can even add a TikTok pixel to your website to target people who have already visited you online. 
On TikTok you can create not only micro-length videos, you can also create image-based ads on TikTok. Videos will convert better, however. Video ads will consist of your video creative, your brand name, and a brief ad description. 
TikTok Video Ad Specifics:
Aspect Ratio 9:16, 1:1 or 16:9
Resolution Suggested 720x1280px, 640 x 640px or 1280x720px
File Type .mp4, .mov, .mpeg, .3gp, or .gif
File size under 500 MB
Brand Name Length is between 2 and 20 characters
Ad description is 1-100 characters (no emojis) 
Video must have background music or sound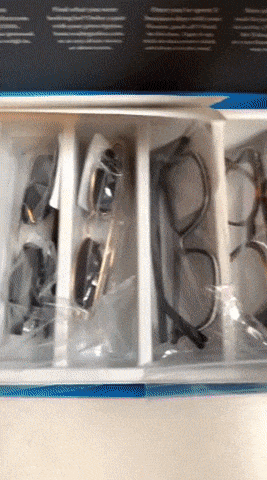 TikTok Ad Options And Cost
TikTok offers a few cool but costly ad options like the hashtag challenge and brand takeovers. The brand takeover ad appears right when people open the app. Hashtag challenges partner with TikTok to create viral video content challenges. These ads, however, can cost anywhere from $50,000 to $120,000. 
Many businesses will stick to the In-feed video ads with a minimum recommended budget of $500. This is a recommended budget to ensure that you get enough traffic to be successful with conversions, however, there is no compulsory requirement to spend this amount.  However, you must spend at least $50 on a campaign and $20 at the ad set level for your campaigns to run. 
TikTok Ad Creative Best Practices
You can use vertical or square video on TikTok ads, and there is a video ad creator built right into the app. When thinking about what to show in your ad, here are a few suggestions. 
Use only high resolutions images or video.
Keep your ads between 9 and 15 seconds in lenght.
Make use of your short time and use only one CTA, don't be confusing. 
Put your critical visuals in the middle of the ad because the information is displayed at the bottom of the video.
Search the discover page for popular trends that make sense for your business. 
Use popular music, effects and other video creation tools available on TikTok.
Shoot authentic content that doesn't look over-stylized or too professional. 
Incorporate User Generated Content into your ad campaigns because they have the best chance at going viral. TikTok champions and suggests authentic videos for advertising. 
User-Generated Content On TikTok
User-generated content (UGC) includes images and videos created by users of the social media platforms rather than by brands. They could consist of product reviews, unboxings, instructions, or something entertaining. It's very similar to word-of-mouth advertising or referral networking. You can curate UGC for free through social media, or you can contract to have it created at a relatively low cost.
Content generated by TikTok users gets the most visibility and has the most potential to go viral and hit hundreds of thousands of views, if not more. A recent study showed that UGC on TikTok outperformed Facebook ads in engagement and audience attention. 
Easy Auto Savings is an excellent example of incorporating UGC into their video ads on TikTok. They show a young man signing up for auto insurance at low rates and report that the ad got a lot of views and engagement. 
When it comes down to it, people trust people more than they trust businesses. Gaining consumer's trust often starts with friends, family, and followers of people you've already converted. Because the content is usually free or obtained at a low cost, your ROI can be very high. 
On TikTok, you can leverage hashtags to help you curate content and encourage your fans to make their own and share it with the world. You can also run a contest that will increase engagement and get people buzzing about your brand. Inviting people to "duet" your video will also help you generate user-made content right through the app. 
Finally, if you're just getting off the ground and need to get the ball rolling, you can contract with a UGC platform to get the job done. If you fill your brand's TikTok account with authentic, trendy videos, then they could go viral without any ad spend at all. Many small businesses have found success without officially running ads by simply making content people want to see.
Need User-Generated Videos For Your Ads?
 Billo connects businesses and creative people, who love your product, to get authentic video ads that drive sales.
Similar posts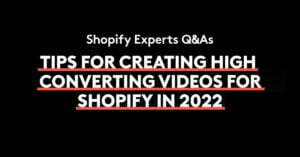 Video Marketing
Shopify Experts Q&As: Tips For Creating High Converting Videos For Shopify In 2022
We teamed up with VideoWise for an exciting Q&A session […]...
Read full article
2 Jun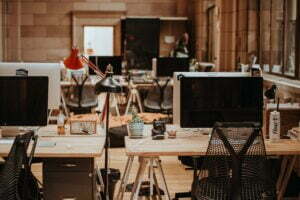 Video Marketing
14 Steps to Create Corporate Videos
By not using this great tool to increase their sales […]...
Read full article
25 Jan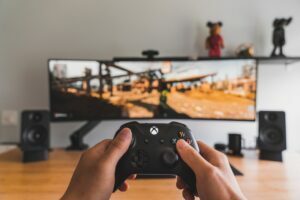 Video Marketing
Video Games Advertisement
If you're looking to reach all new heights for your […]...
Read full article
13 Jan