Sarah Grosz is Head of Influencer Marketing at MuteSix – a performance marketing agency creating value for DTC brands with breakthrough creative, targeted media buying, and data-driven results in every step of the funnel.
Media briefs are an essential tool for content creators. When creating a media brief, always remember to think like a creator. Content creators tend to be visual, so taking a visual approach to your media brief will be the most efficient way of communicating with your content creators. Below are a few things that media buyers should think of when creating briefs for content creators.
Keep in Mind These 3 Things While Creating Briefs:
You should think like a creator – Content creators are visual people. Send visual examples.
Make everything text caption-sized– Use bullet points and keep the text short and easy to understand.
Give them value props and prompts – Don't give them scripts unless you want the same content from each creator. Only provide them with enough information to speak about the brand and the product, but still, have the freedom to put their creative spin on it.
Key Elements to Include in Your Content Brief:
The biggest question for media buyers is what to include in their content briefs?
Cover Page – Use a product photo and display the brand name in brand font and colors.
Table of Contents/Collaboration Overview –Clearly define the information in the content brief. The collaboration overview should include instructions, what the creators should be posting, the dos and don'ts, and possibly a sample script. Include all of the general deliverables upfront. Also, include a storyline.
Social Proof – Social proof comes in many forms, but it is generally a way to get an influencer excited about your brand. It may not add value to the brief but will keep the creator up to date with what is going on with the brand. Ways to incorporate social proof are an 'as seen on' section, 'in the news' section or high profile testimonials.
Product Information – Everything you include here will most likely be included in the content the creator creates for you, so be selective here.
Content /Creative Dos and Don'ts – The specific guidelines for the creator to follow in this section. Leave enough room for the creator to still be creative, but outline what is required and unacceptable for content in this section. Always specify for which platform content is needed and, if possible, show static or video examples of story layout. Another way to show dos and don'ts is to give a tips and tricks section.
Key Takeaway
Creating a content brief for your content creators helps effectively communicate what type and style of content you want for your brand. This gives the creators some idea of what you want and doesn't want while still allowing for creativity. These tips for creating an effective content brief will enable content creators to create the best content they can for your brand the first time around.
You can practice to make your first brief by trying out Billo – a platform for eCommerce brands. Fortunately, Billo provides the opportunity for the brands to make a briefs for their future video ads!
Similar posts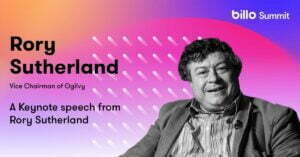 Billo Summit
Billo Summit 2021 Keynote Talk by Rory Sutherland
Rory Sutherland is the Vice Chairman of Ogilvy. Currently, he […]...
Read full article
2 Oct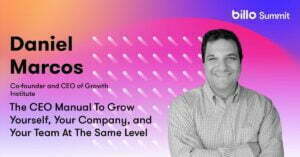 Billo Summit
The CEO Manual: Grow Yourself, Your Company, Team At The Same Level
Daniel Marcos is the Co-founder & CEO at Growth Institute […]...
Read full article
30 Sep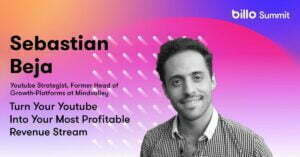 Billo Summit
Turn Your YouTube Into Your Most Profitable Revenue Stream
Sebastian Beja is a Youtube strategist who helps scale and […]...
Read full article
29 Sep