The world of advertising has changed a great deal over the last few decades. Display advertising is crucial for successful brand awareness these days. Digital marketing can reach any given audience and do precisely what is needed to entice users. Display ad campaigns can change the future of a brand in a significant way. We will look through some display Ad examples to understand how it works for big brands.
Knowing more about digital advertising allows many advertisers to reach a specific audience on various sites.
What is a display ad?
Social media, websites, and apps are the most effective way to spread awareness of your next campaign or launch native ads. However, to do so, you'll need to invest in-display ads. They are a type of advertising that you pay for, and they will appear on websites, social media, and apps.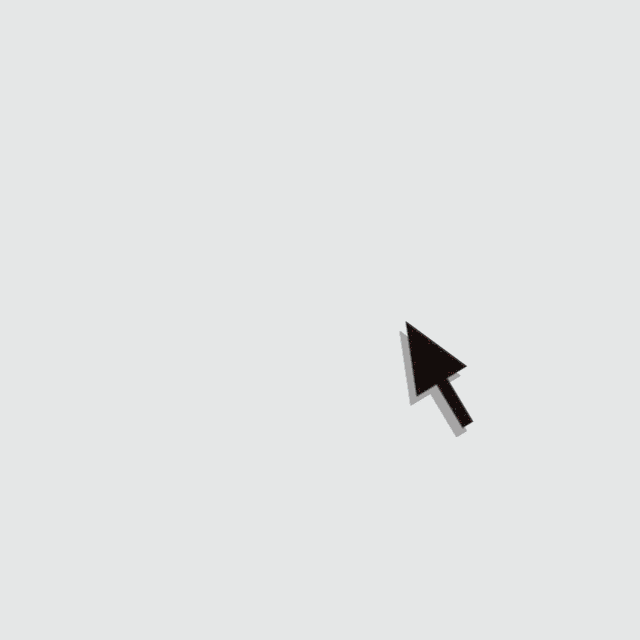 The incredible thing about these ads, other than their capacity to reach customers, is the wide variety of creative visual elements they can contain. For example, your ad can feature a video, GIFs, or images along with a powerful message to encourage users to click through rates and products.
Where are display ads shown?
Most commonly, display ads are found on third-party websites that are relevant to the products advertised. They are found in the forms of text, images, or banner ads. It is clear that display ads are a pretty broad term, but basically, it comes down to any visual ad that you can place on social media, apps, or websites. However, you can divide digital advertising into three categories.
The three categories of digital advertising
Remarketing
Suppose a potential customer browsed your website but didn't buy anything. After leaving your website, a remarketing ad will appear on the potential customer's feed.
Contextual
If you are browsing a website about pet adoption, you won't be surprised to see native ads that are advertising a new brand of cat food. Display ads that are related to the website you are viewing are called contextual display ads.
Site placement
Some advertisers or marketers prefer to choose when it comes to the websites their products will be promoted on. This is common for niche products or marketers who are hoping to call to action a specific clientele.
How does the pricing of display ads work?
It is the most common approach for display ads to be priced based on their CPM value. The advertiser needs to pay either when a target number of users have seen the ad or for impressions made. However, lately, advertisers tend to prefer paying for conversions instead of impressions.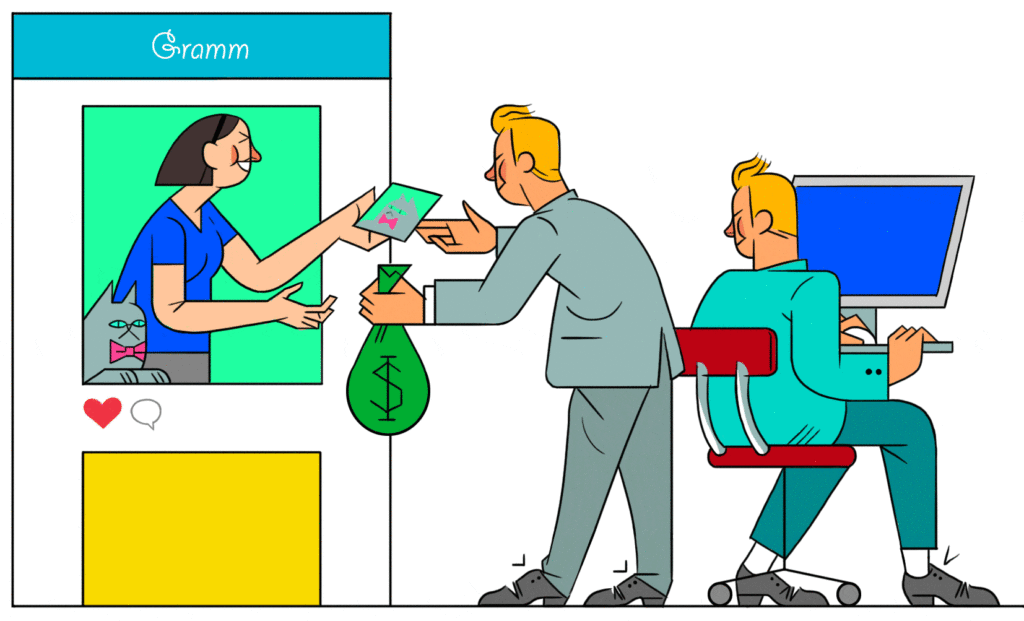 Therefore, when an advertiser is looking for a company to work with for display ads, it is necessary to consider how the pricing will be dealt with. By agreeing on the correct performance-based system, an advertiser will get more budget based on successful search ads. This means there won't be overspending on ad spending.
What are the most popular formats of display ads?
The internet gives us such great versatility, and so ads take several forms. However, five formats are prevalent and can frequently be seen and move viewers to a call to action. The five most popular formats of display ads are:
Static or Banner Ad
This is an image that usually features text. These can be powerful display ads with a straightforward message.
Animated
This format will use between 5 and 10 seconds of GIF or a looping video to draw the user's attention.
Interactive
This kind of display ad encourages interaction from the viewer. Examples of this will be entering some personal info, enjoying a simple game, or completing a survey.
This can be one of the most effective advertising strategies that do a great job at reeling potential customers in. It is also a great tool to discover the most common pain point that your customers are experiencing.
Video
True to the name, these display ads use videos for contextual targeting. This kind of display ad is different from animated display ads since those are short. In contrast, video ads feature a longer video, although the videos hardly ever go over 30 seconds.
Expanding
These display ads grow in size as the viewer interacts. It is normal for these display ads to appear small and then expand when the user scrolls over them or clicks on them. This is an excellent example of responsive display ads.
Where do you find display ads?
Although online advertising has an extensive platform of suitable networks, three stand out regarding the number of display ads featured on them. These are the three networks that have the majority of online ads:
Twitter
The smallest of the three regarding the number of display ads featured daily is Twitter. Although it is ranked third, it still has an outstanding amount of display ads with incredible reach.
Twitter has stated that the platform has a remarkable reach of 700 million users. That makes it one of the leading platforms for display ads.
Facebook
Second, the majority of display ads featured daily are on Facebook. The platform has an extensive audience making it a giant in the world of digital advertising.
In addition, it is outstanding at offering the perfect platform for companies to promote their value proposition by displaying creative ad formats and other marketing strategies that boost users' involvement.
Google Display Network
The frontrunner when it comes to displaying ads featured daily is Google. The network offers a platform that effortlessly encourages brands to expand their audience and spread the word. In addition, it provides streamlined search engines that will make your product stand out.
However, advertisers interested in using Google for display ads should note that Google Display ad specs should be followed. Likewise, advertisers who hope to use video ads should keep the Google Display video ad specs in mind.
An advertiser can boost the display network by unimaginable measures with Google ads by keeping this in mind. In addition, advertisers can take advantage of the incredible machine learning tools.
What are display ads examples?
Some companies embrace ad creatives to create a display campaign that is second to none. These companies grow in size because of the incredible reach that their effective display ads have.
Creating great display ads that encourage users to call to action makes them stand out from the rest. Here are six examples of display ads done fantastically:
Apple TV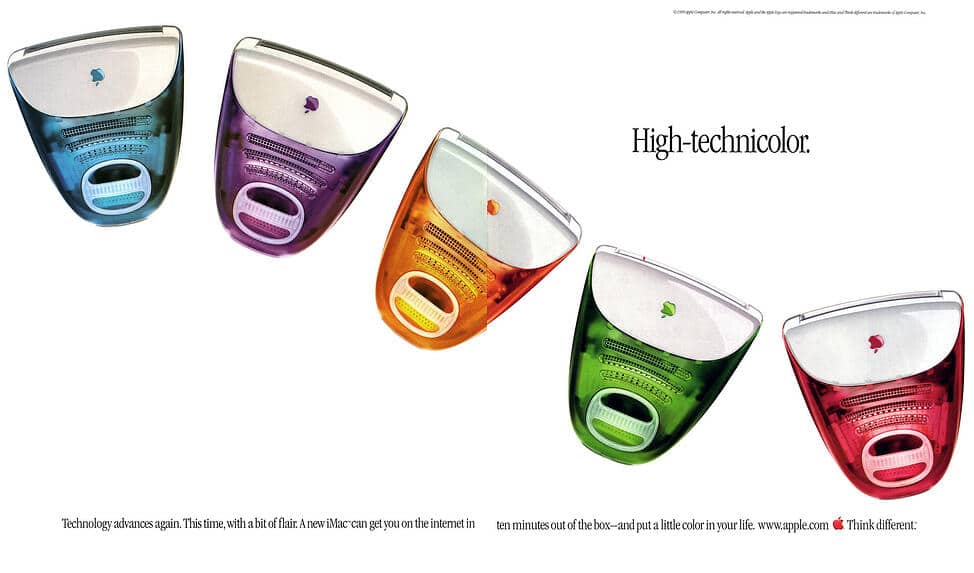 Why is this a great display ad?
Apple sends a simple message that is clear to understand.
The ad is colorful and eye-catching.
Over the years, Apple has done an incredible job to produce static display ads that are recognized quickly and grab the viewers' attention. In addition, their display ads are stylish with a clear message.
Instapage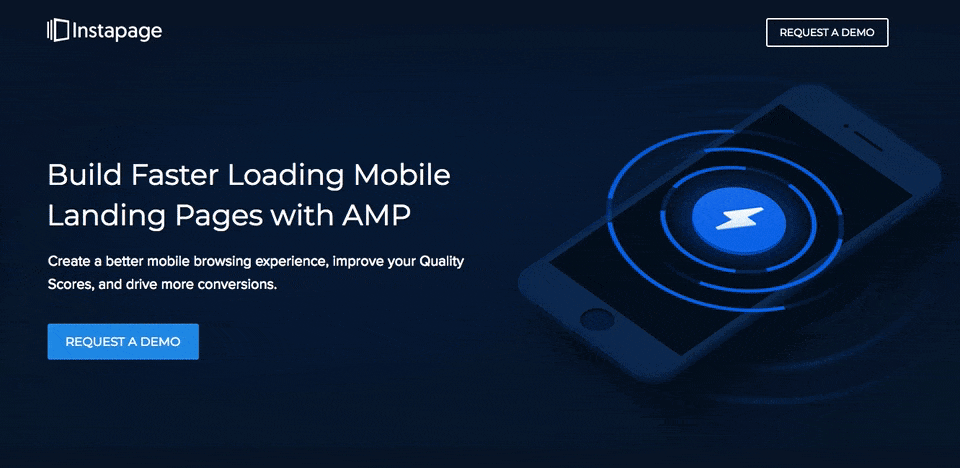 Why is this a remarkable display ad example?
Bold colors and print
Expanding display ad that provides information once the viewer scrolls over the ad.
Instapage makes a superb effort at getting our attention. The clear printing and bold contrast in color make it an ad that refuses to be ignored.
In addition, it is an expanding ad, so once the viewer shows interest, information is given.
Disney +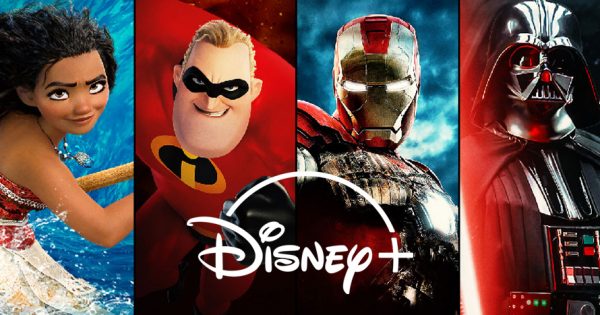 Why is this one of the best display ads?
Suits the target market
Colorful, clear, and exciting
Disney made brilliant ad displays that are focused on their target audience. The images are large, bold, and colorful, which means kids will love the ad.
In addition, the text is kept to a minimum, so the viewer doesn't need to read to understand the ad.
Ellis Brigham Mountain Sports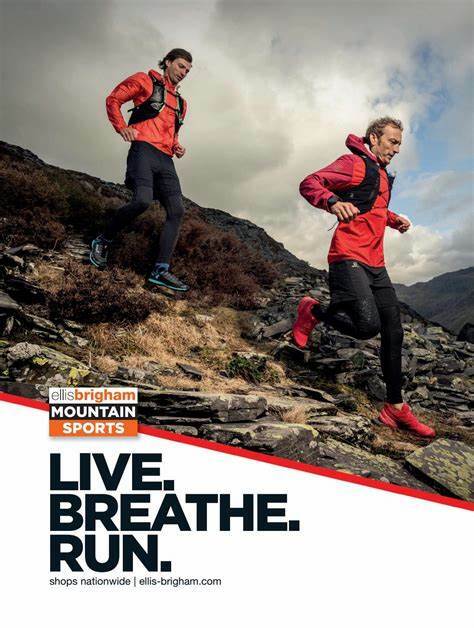 Why is this one of the best display ads?
Clear print with straightforward messaging
The image makes viewers want to explore the outdoors.
The colors are bold and eye-catching.
This is one of the best display ad examples because of the elements contained within one ad.
The product is displayed in the setting it is meant for, while the print explains clearly what the gear can make you achieve. This is the kind of advertising that will spread brand awareness effectively.
Nintendo Switch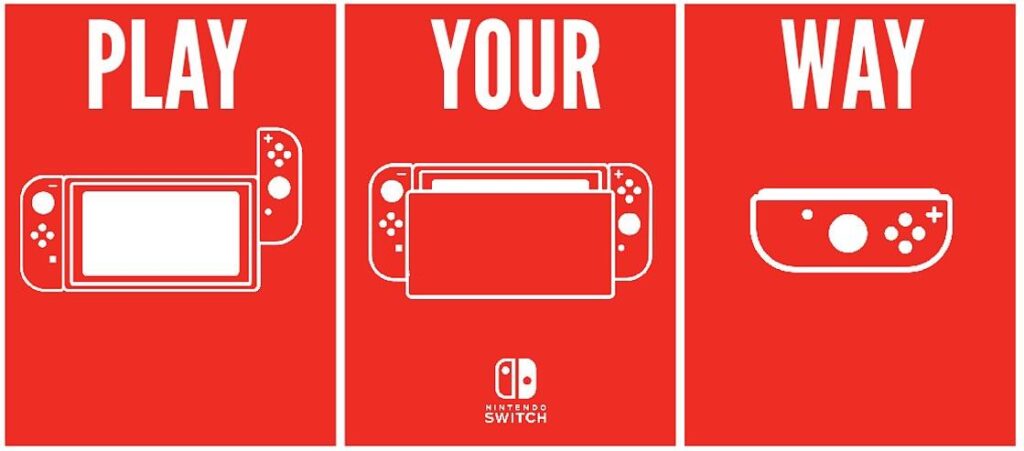 Why is this one of the best display ads?
Bold colors and images
Simple to understand
Suitable for the target audience
Nintendo Switch has been exceptional at launching one of the most successful ad campaigns of the decade. The bright colors, clear images, and short messaging are compelling and exciting.
PNC Bank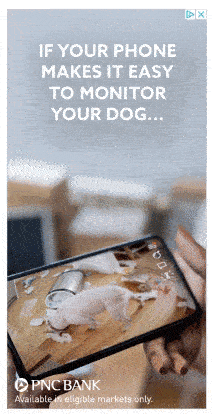 Why is this an outstanding display ad example?
Sending a message with humor and personal touches
GIF style
PNC bank does a terrific job of making its display advertising relatable. Viewers who have pets or love animals will enjoy the touch of humor, and this is quite an effective tool to boost the value proposition.
The fact that the ad is done in a GIF format is beneficial since it allows the viewers to get great information while keeping it interesting to read.
Audible
Why is this a great example of a banner ad?
Clear print with a recognizable logo
Includes free promo to lure customers
Audible deserves mention when it comes to best display ads since they have done outstanding work creating a Google display ad that grabs our attention and makes us want to take advantage of the free download.
Hoka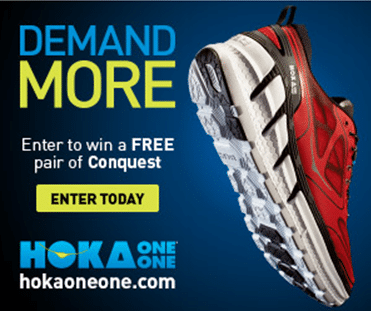 Why is this one of the best display ads today?
Effective print
Product showcase
Call to action
Hoka shows us that very few words can drive viewers to call to action while taking advantage of rich media. The image of the shoe is well-placed, and the ad helps customers find the brand's website and join the contest with one simple click.
Samsung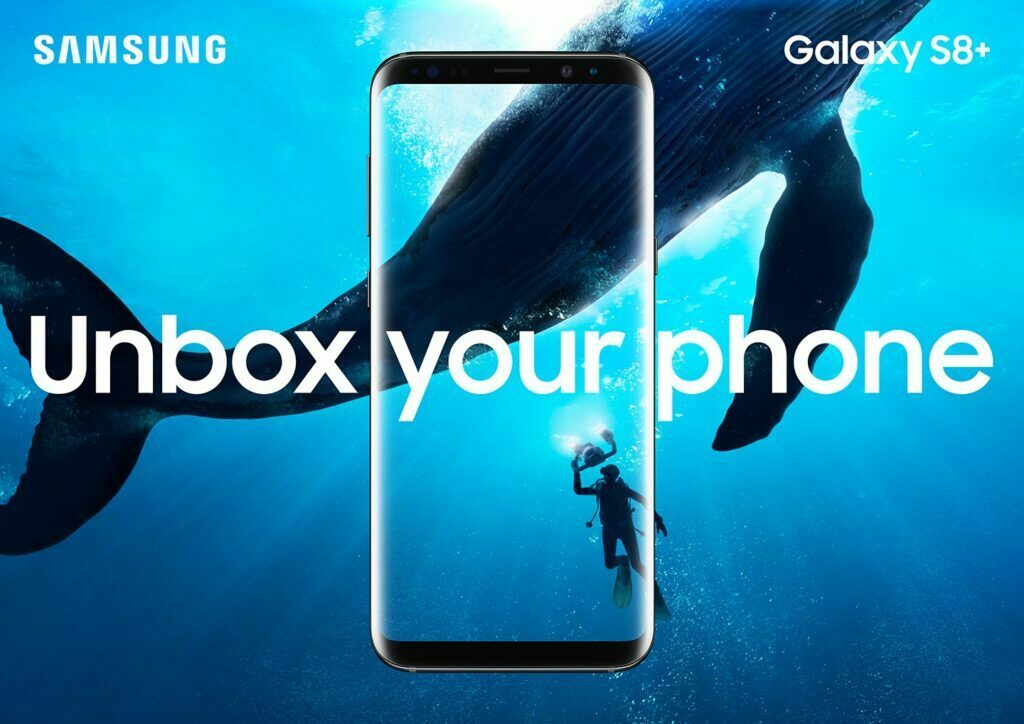 Why is this an example of the best display ads?
Clear and bold print
Gorgeous imagery
Illustrates phone's ability
Samsung did well with this banner ad. They showcased the phone's waterproof capabilities by the imagery of the ocean. This is effective since this phone will probably be very appealing to water lovers.
How do you find the best display ads strategy for your brand?
Since brands aren't all the same, what will work for each brand depends on their product and their landing page. Digital marketing is at its most successful when the following points have been achieved:
The brand name is printed and easily seen
Product is shown in a positive way
Any promotions or call to action features are clear
The landing page is linked
The logo has been placed in a good spot
Different approaches work well. A new streaming service might have great success with a static banner or contextual ad, while Microsoft advertising can be a great addition to competitors like Google or Facebook.
Depending on your product and your brand, you might want to focus on contextual targeting so that your ad appears on the Google display network. By looking at Google display ad examples that are related to your products and brands, you can get various ideas of what can work in all search ads. In addition, look into machine learning for optimal ideas of what works best for your ad. Then, you are on your way to creating a display ad campaign that will blow viewers away.
Similar posts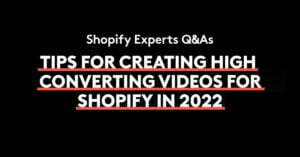 Video Marketing
Shopify Experts Q&As: Tips For Creating High Converting Videos For Shopify In 2022
We teamed up with VideoWise for an exciting Q&A session […]...
Read full article
2 Jun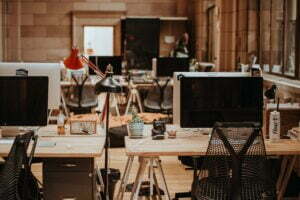 Video Marketing
14 Steps to Create Corporate Videos
By not using this great tool to increase their sales […]...
Read full article
25 Jan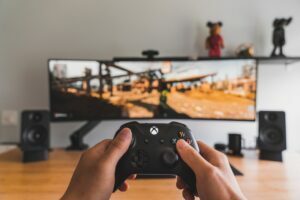 Video Marketing
Video Games Advertisement
If you're looking to reach all new heights for your […]...
Read full article
13 Jan