Food videos on Facebook are sky rocking. Facebook has a whopping 2.23 billion users logging in each month. What's more, Facebook video has become incredibly popular over the last few years. According to the latest stats, 71% of people have increased their online video viewing in the previous year alone.
Combine these statistics with love for food amongst the online community, and food-related video content is taken to the next level.
These days, most people turn to the internet and social media for recipes, kitchen tips and tricks, and food hacks.
Let's take a look at some of Facebook's best food video pages.
1. Tasty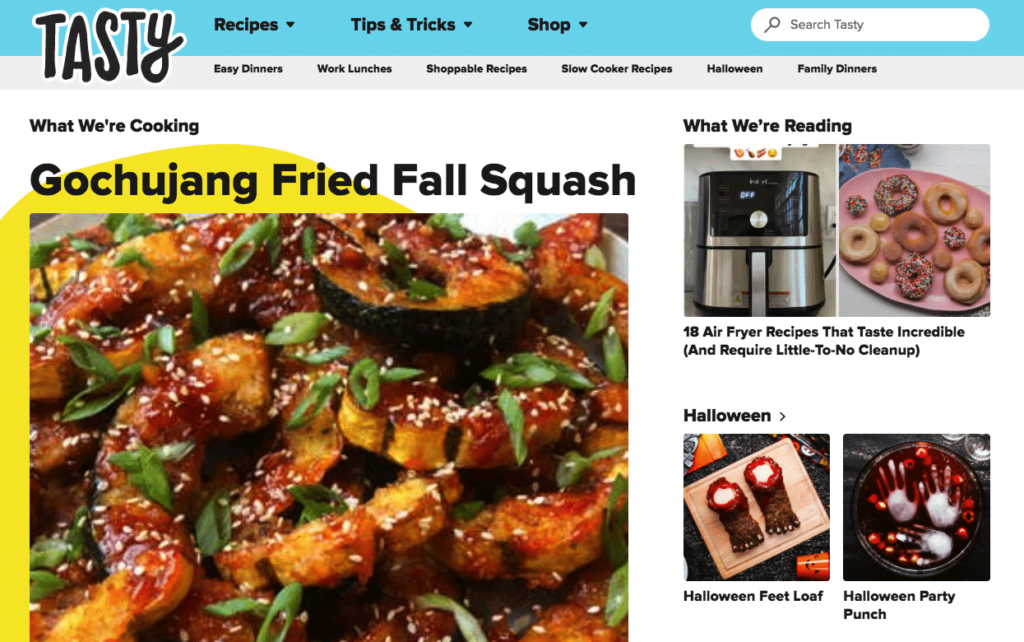 BuzzFeed has been a giant in social media for years, and there's no denying that they have made a sizeable dent in the world of food-related digital content.
This is mainly due to their Facebook videos that range from 60-second cooking tips to full-on recipes.
With their follower base of more than 96 million people, their Facebook videos have received as many as 209 million views. This success lies in the fact that their videos are designed to capture the attention of the Facebook audience.
You don't have to play the videos with the sound on to absorb them fully. The visuals are self-explanatory and demonstrative, thanks to the inclusion of text in the videos' most crucial sections.
The great thing about Tasty is the diversity of its Facebook page. You can find a video for just about any recipe you can think of, engaging posts like polls and quizzes, and even kitchen hacks.
In addition to their wildly popular Tasty page, BuzzFeed is also responsible for pages like Tasty Junior and Proper Tasty.
2. Food Network
It only makes sense that the most famous American food-based pay television would have a popular Facebook food video page.
The network includes food-related entertainment primetime shows and instructional cooking programs like travel, competitions, and reality TV.
On their Facebook page, you can find anything from recipes to quick videos showcasing confectionary art and sometimes short ads for the Food Network's latest shows.
3. Tastemade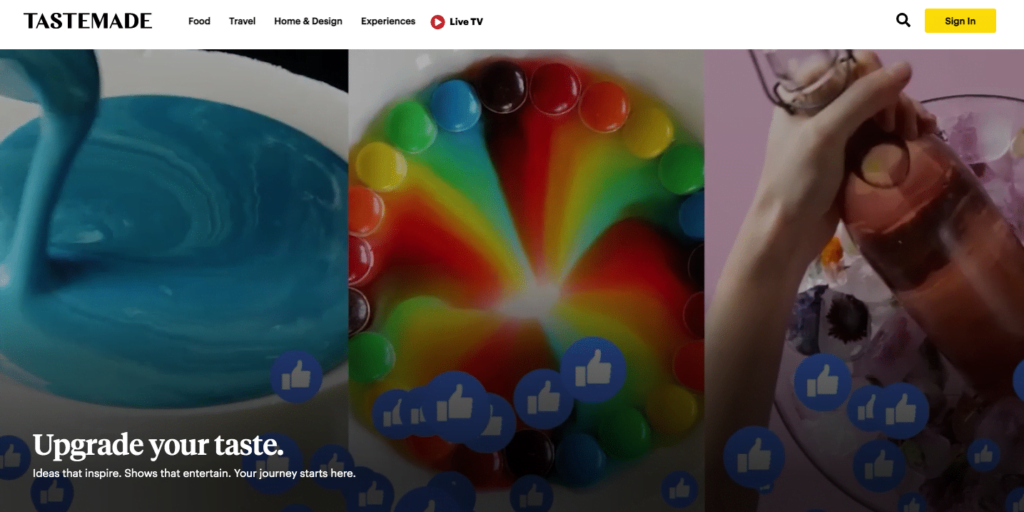 Tastemade is a global video network in the travel and food space, and its Facebook page has a follower base of more than 30 million people.
The page caters to the digital space and allows its users – primarily millennials – to explore cuisines worldwide with a blend of user-submitted and original content.
Tastemade earned its fame by publishing short-form video content, like its 45-second baked coconut dessert recipes that received a staggering 20 million views.
It is undoubtedly one of the most entertaining Facebook pages you could ever visit from your browser.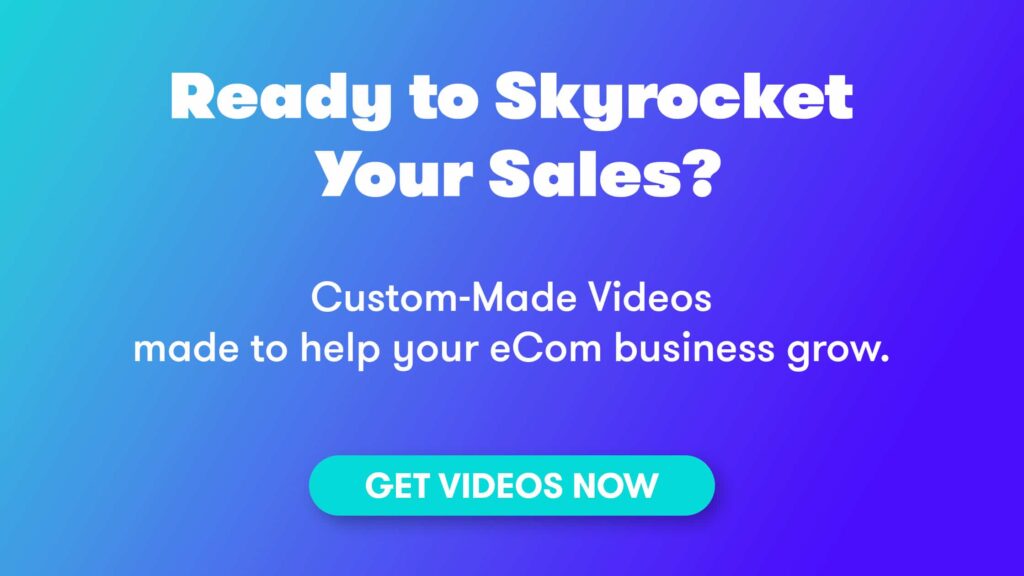 4. Tipsy Bartender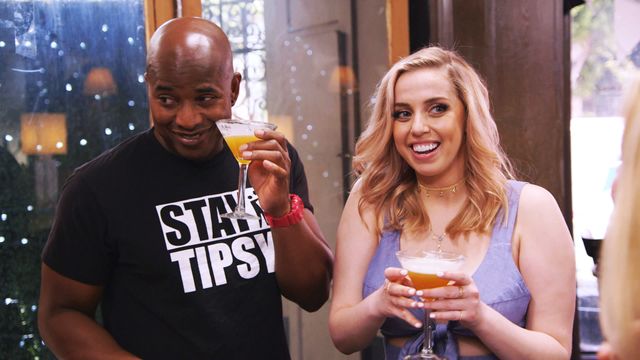 The next time you're hosting a party at your place, be sure to check out this Facebook page. Tipsy Bartender's page includes videos about delicious cocktail recipes that will not only tantalize the taste buds but please the eyes as well.
Cocktail expert Skyy John has transformed his love for entertainment and alcohol into a thriving online business within seven years.
His Facebook page has more than 21 million fans, and the videos he posts to his page regularly break the threshold of a million views.
5. BuzzFeed Food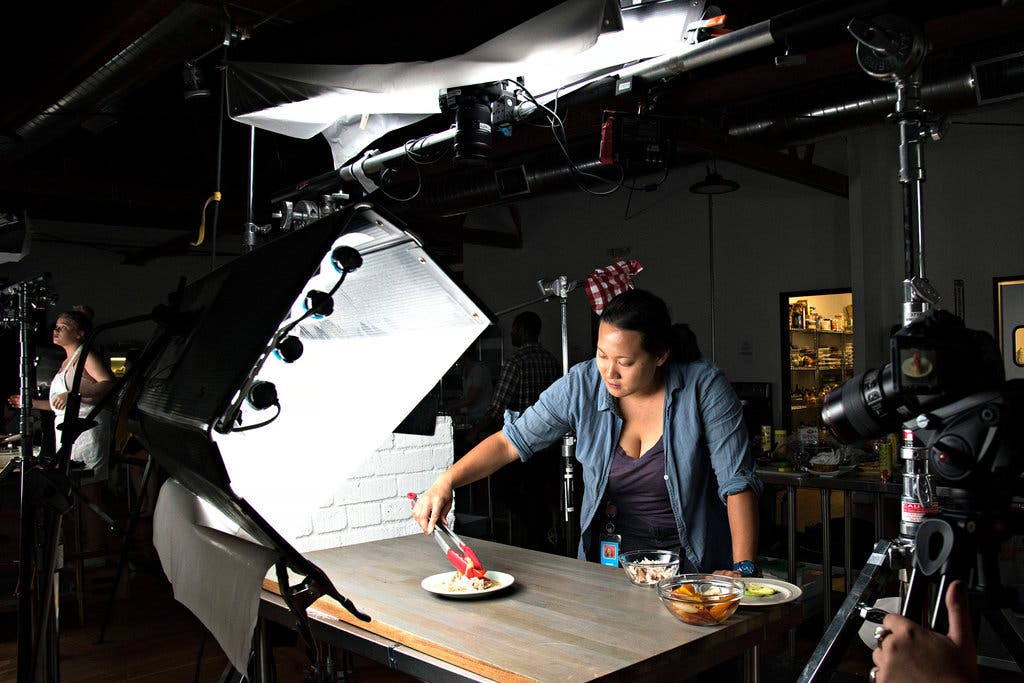 To nobody's surprise, BuzzFeed features on this list again – the company is one of the world's most prominent digital content creators.
The BuzzFeed Food Facebook page has a following of over 23 million users, and it's on this page that you will find many of the longer food-related videos that the company puts out.
Videos include detailed recipes, often spanning several courses from appetizer to dessert, as well as kitchen hacks and videos showcasing various ways that you can use the same ingredient.
Any food lover can spend hours getting lost on this page, and we won't blame you if you do – it's captivating!
6. Goodful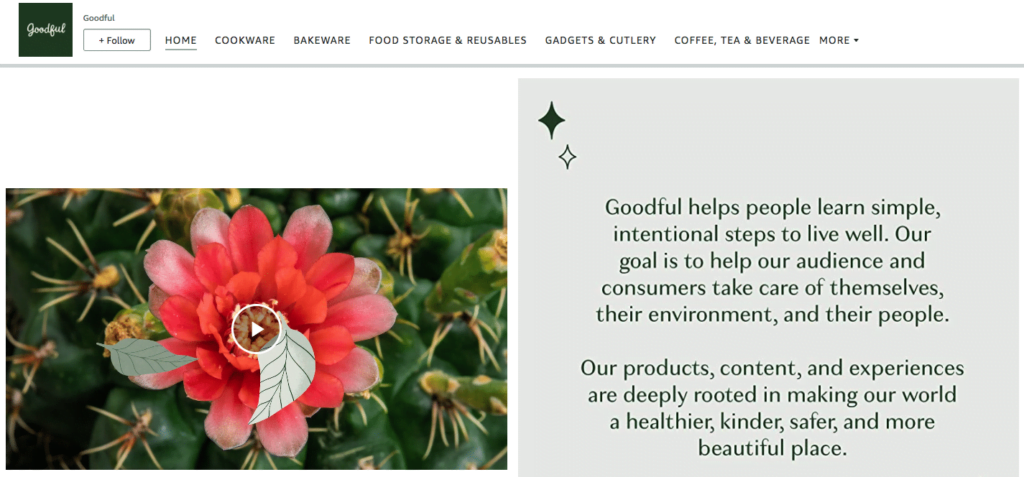 Goodful created its Facebook page intending to help people live healthier and happier lives. It is a food-related brand that BuzzFeed built and revolved around health and wellness.
Keeping up with the millennial trend of being conscious of one's health, Goodful features a plethora of delicious yet mindful recipes like protein snacks, tomato basil soup, low-carb dinners, and far more.
If you are on any kind of special diet, like the vegan or ketogenic diets, then you're sure to find recipes catering to those as well.
We love most about Goodful because they don't flood their Facebook page with annoying ads that slow down your browser.
Speaking of advertisements, if you're looking to create excellent branded content that is far more effective than traditional digital marketing campaigns at boosting your website's rankings, check out the Billo app.
7. So Yummy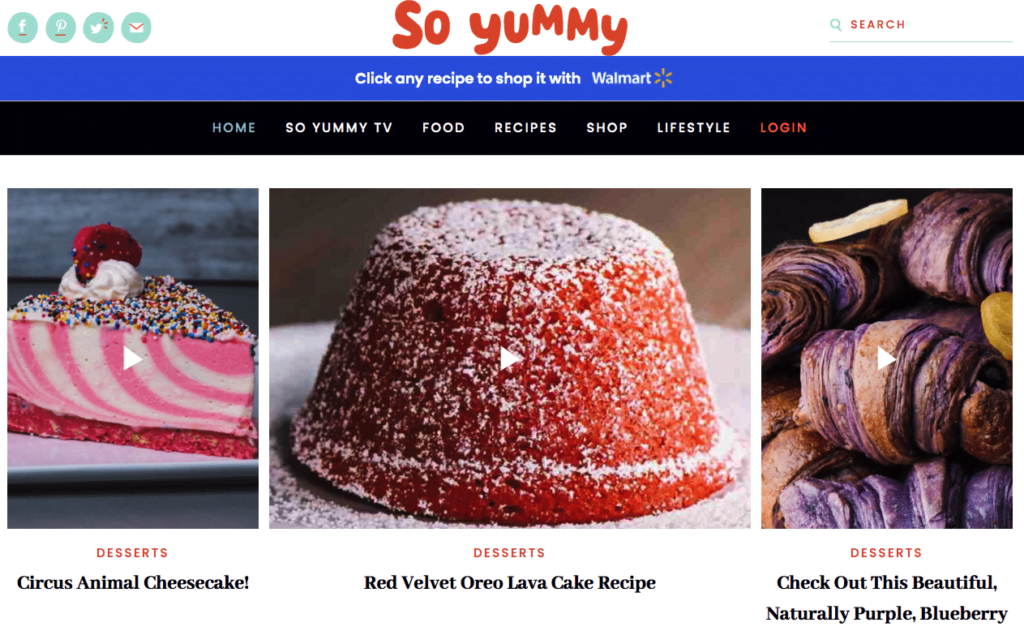 Our next entry is So Yummy – a Facebook page that aims to bring fresh new flavors to the everyday mundane culinary experiences that we are all too familiar with.
With 21.5 Facebook followers, So Yummy will please the taste buds with easy-to-make foods that encompass last-minute recipes, food hacks, holiday recipes, and so much more.
The idea behind the page is to make your everyday cooking at home more exciting and fun. The videos are not too long and are very easy to follow along, even if you aren't watching them with the sound on.
8. 12 Tomatoes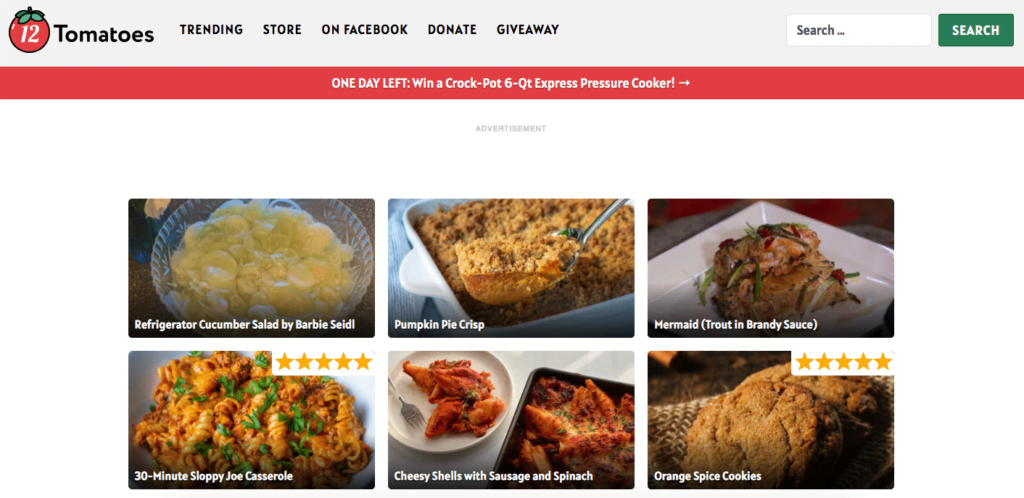 12 Tomatoes is the food arm of the social cause network, GreaterGood. This Facebook page aims to help you make cooking fun again and stop treating it like the chore it is.
All of the recipes featured on this page are accessible, simple, and can feed large families without breaking the bank or being overly complicated.
The page has a following of 9 million and publishes simple recipes like Dump Cake and Pumpkin Pie.
9. Delish
Recent Newswhip research has shown that the Facebook page Delish has reached the maximum engagement on its food content on the social media platform, with an engagement rating of 35 million for three months. Even Tasty from BuzzFeed was left behind in the race.
Delish follows an intuitive format and is easy to get the hang of, using titles for its Facebook videos that mostly begin with the standard 'How to Make'.
Some of their videos have reached nearly 100 million views, like their tutorial on making primavera stuffed chicken.
10. Food Insider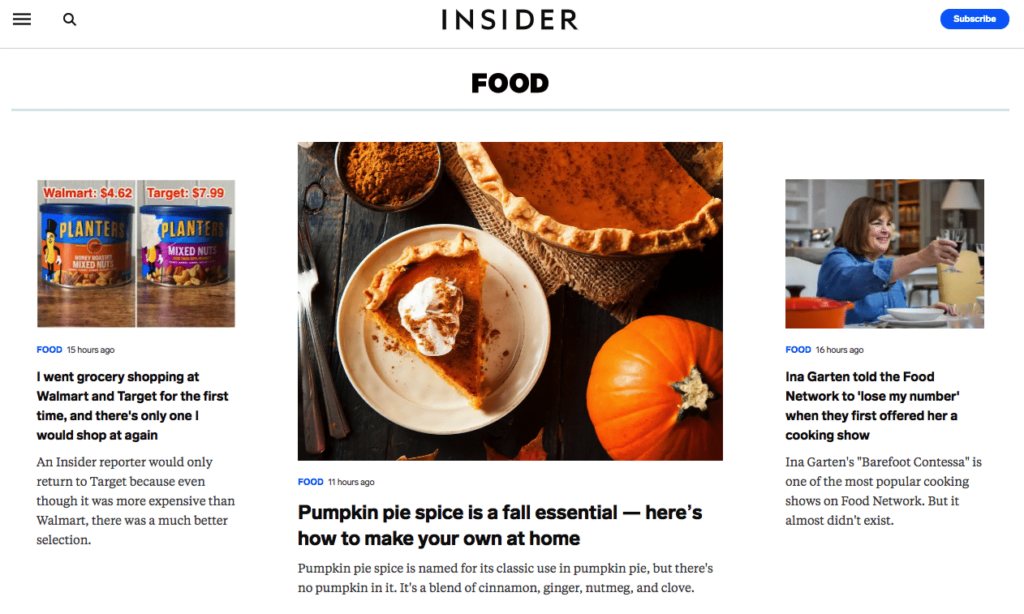 The food division of INSIDER, aptly named FOOD INSIDER, has 8 million Facebook users and follows a unique video format.
Rather than simply providing its followers with recipes and tutorials, FOOD INSIDER instead looks at what makes food delicious, the owners behind some of the world's most popular restaurants, and what the most popular foods are in each country.
If you're looking for more educational food-related content, then be sure to pay a visit to the FOOD INSIDER Facebook page.
11. Food & Wine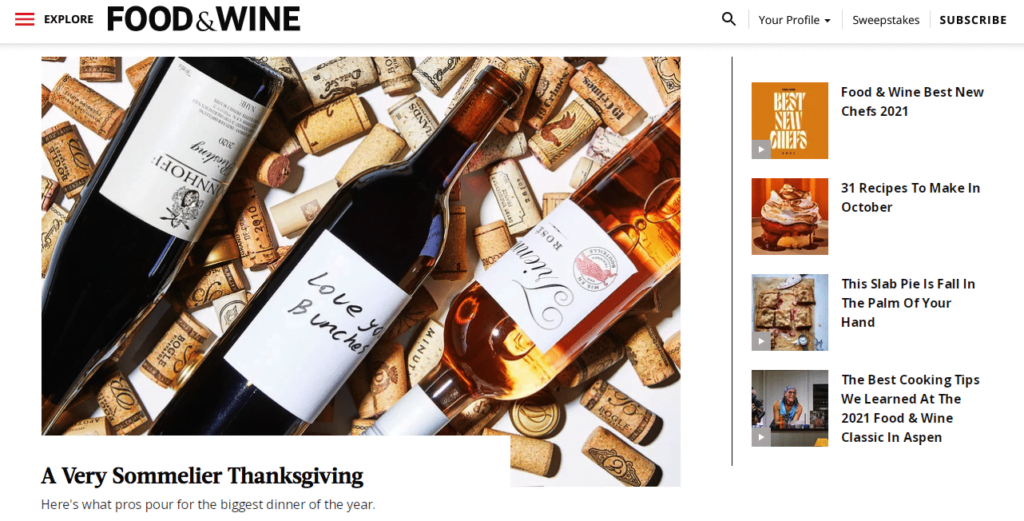 The Food & Wine Facebook page is not only an incredible source for recipes but really anything related to food and drink. We wouldn't recommend browsing this page when you're hungry, though – you'll just be torturing yourself.
You'll find everything from delicious food photos, incredible baking recipes, simple and delectable dinners, and fabulous cocktails that only take a few ingredients to make.
12. Bon Appetit Magazine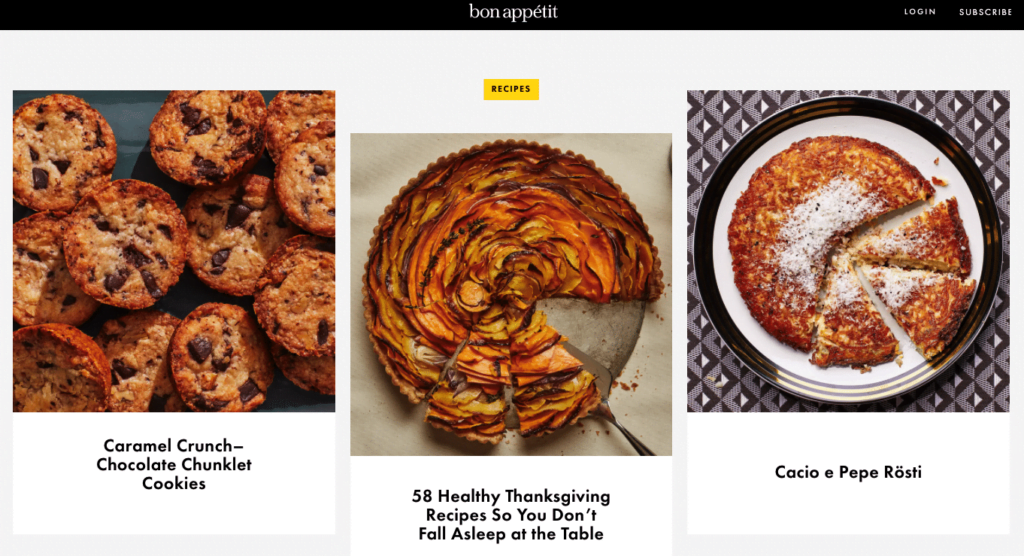 Next is Bon Appetit Magazine, a Facebook page that regularly shares high-quality, tasty recipes that are also presented beautifully.
Every post that this page makes is bound to get your mouth watering and your stomach rumbling. If you're looking for new and exciting recipes that are also easy to make, we suggest checking this page out.
Scrolling through their feed, you'll find valuable tutorials that teach you new ways to use both your kitchen utensils and the food in your pantry, as well as simple recipes that are still delicious.
13. Saveur Magazine
Our next entry is Saveur Magazine, famous for its exquisite taste and reputation for sharing the highest quality recipes. We suggest looking at the Saveur Magazine Facebook page for those who want to add a little more elegance to their life.
You'll find unique and innovative cooking techniques that can spice up your time in the kitchen, as well as tips on how to make the food you eat taste that much better.
Saveur Magazine is the epitome of sophisticated cuisine condensed into bite-sized videos.
14. Fine Cooking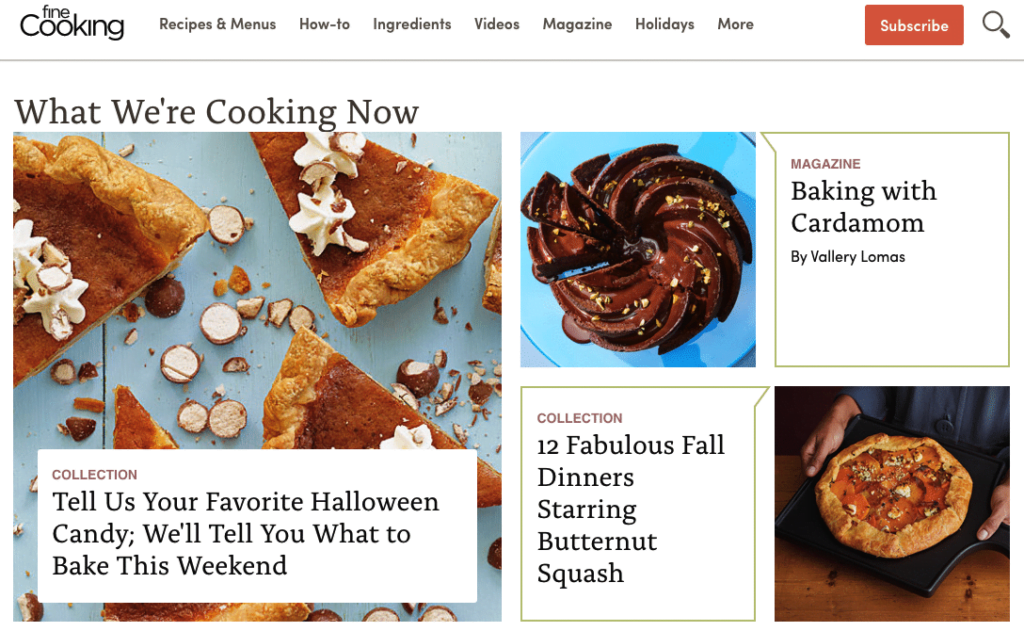 As you could probably guess by the name, the Fine Cooking Facebook page specializes in creating videos about well fine cooking.
This cooking extends beyond the basic dinner menus that can be found on some of the other pages on this list and takes things to more ambitious heights.
You'll find some pretty eccentric videos, such as what to serve at your next dinner party if you're really looking to impress your guests. This is another great page for anyone that is interested in acquiring the tools for improving your kitchen experience.
15. Real Simple
Taking it back to the basics is the Real Simple Facebook page, which is excellent for its thousands of recipes and its tips and tools for some of the best techniques for living a better life and improving your cooking.
You'll find handy videos and articles like how to purchase the best fresh produce, which cuts of steak work best for specific dishes, and how to use macaroni in 5 different ways. All this and more are available in simple, easy-to-digest videos.
16. Honest Cooking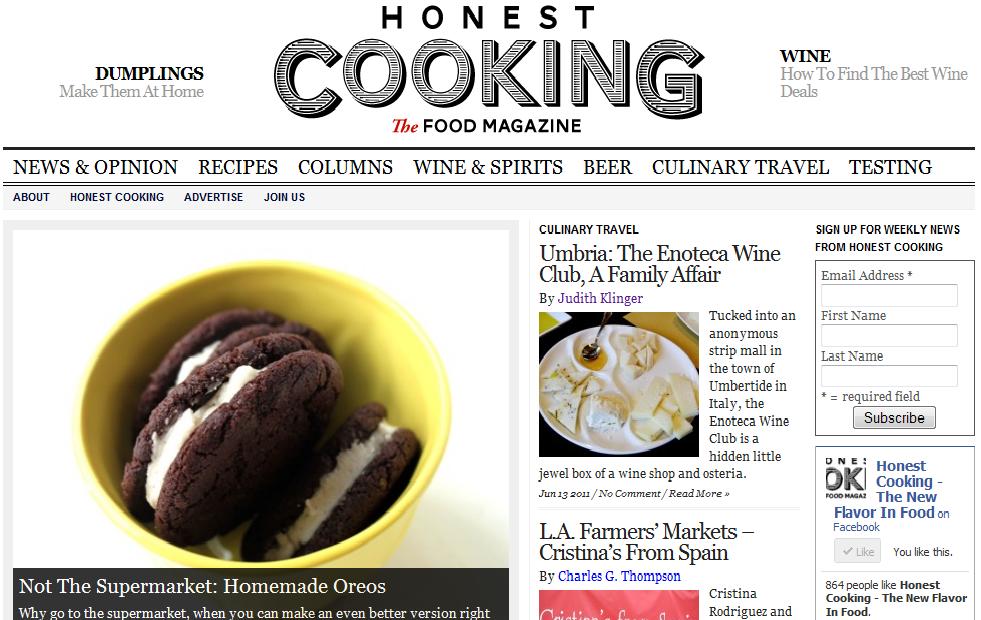 Honest Cooking stays true to its tagline, 'The New Flavor in Food', by providing its followers with unique perspectives on the same old dishes and ingredients that all of us are used to seeing.
They share recipes from their own food magazine and tips and articles from many other respected sources.
If you want to spruce up your cooking and look at potatoes in an entirely new light, then we strongly suggest that you visit the Honest Cooking Facebook page. You won't be disappointed.
17. Olive Magazine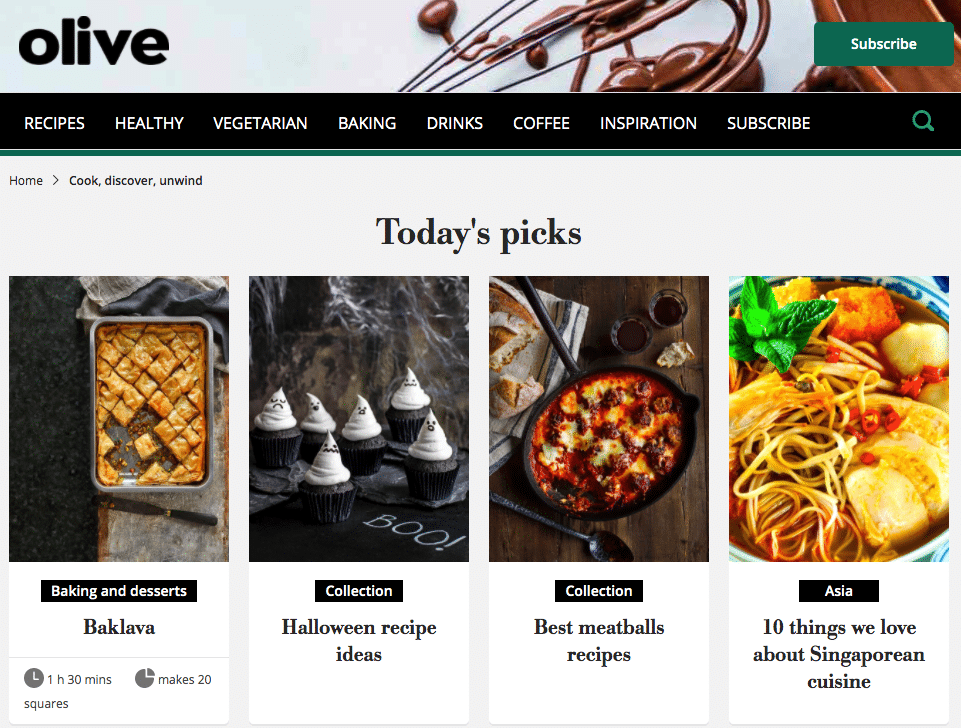 Seasonal recipes are the specialty of the Olive Magazine Facebook page. For example, they often focus on wholesome and warm meals during the winter, like soups and roasts, while in summer, you'll see them posting more recipes involving light and fresh ingredients, like salads and smoothies.
No matter what Olive Magazine is posting to its Facebook page, you can expect it to be delicious. You're also not going to want to miss the Olive Magazine Sunday brunch suggestions – they're to die for.
18. Nigella Lawson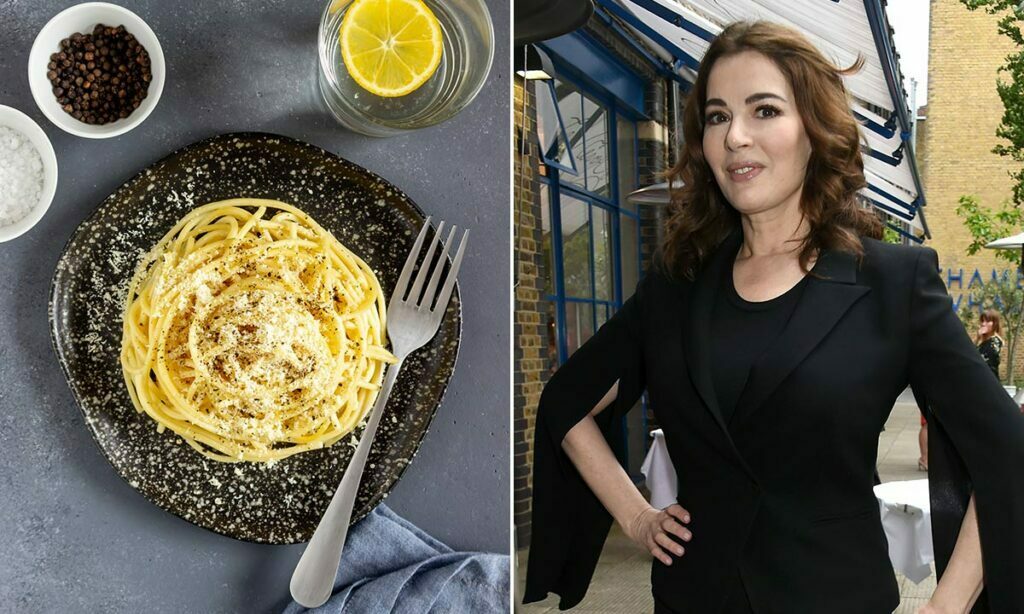 If you don't know the name Nigella, you've either been living under a rock, or you're a teenager. However, if you know the name, you know that it's famous for good reason – Nigella Lawson was and still is highly successful on the BBC and The Food Network.
Her no-nonsense approach to the world of culinary arts has earned her a following that spans the globe. The recipes that she shares on Facebook through her Facebook page are but a glimpse into her philosophy.
19. Eating Well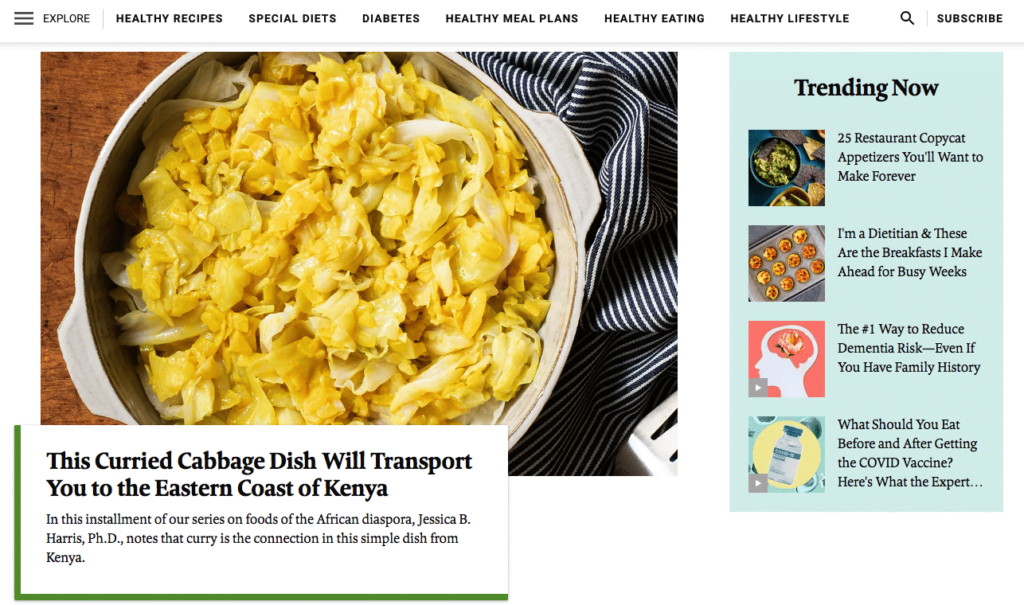 The Eating Well Facebook page aims to help its followers eat healthy using wholesome and simple ingredients that are prepared to elevate the everyday.
Even the most basic of roast beef can be superb if appropriately done, and the Eating Well Facebook page is going to show you how to do just that.
20. Jamie Oliver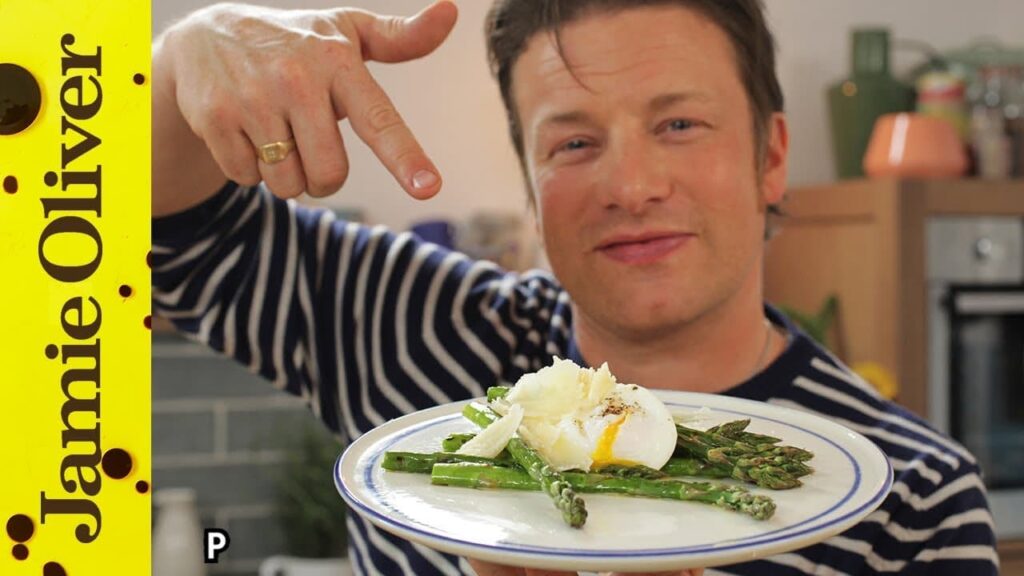 Another famous name, Mr. Oliver, has made his mark on the world of food by promoting a return to cooking that is both honest and wholesome. His Facebook page aims to help users stay healthy while not skipping out on eating plenty of delicious foods.
You'll find videos about recipes and information about food education to show both parents and kids how to eat well. If you love fun, short videos, Jamie has you covered.
Similar posts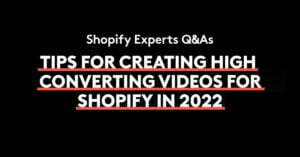 Video Marketing
Shopify Experts Q&As: Tips For Creating High Converting Videos For Shopify In 2022
We teamed up with VideoWise for an exciting Q&A session […]...
Read full article
2 Jun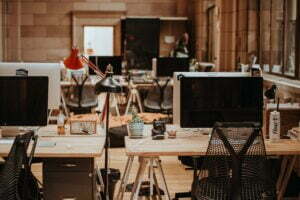 Video Marketing
14 Steps to Create Corporate Videos
By not using this great tool to increase their sales […]...
Read full article
25 Jan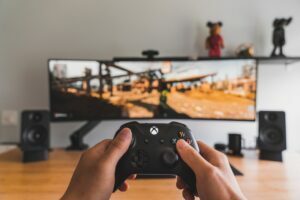 Video Marketing
Video Games Advertisement
If you're looking to reach all new heights for your […]...
Read full article
13 Jan