The marketing industry has changed a great deal over the past few years. Social media has created a platform for influencer marketing that didn't exist previously.
The possibilities of reaching your target audience have never been so plentiful and effortless. Those who consider themselves social media influencers will agree that few methods are as effective as an effective Instagram post.
If you are considering a career as an Instagram influencer, you might be wondering how to go about it. The good news is that becoming a successful influencer is not only possible but fun and exciting with our ultimate guide to becoming an Instagram influencer.
Our Ultimate Guide to Becoming an Instagram Influencer
There is no denying that many Instagram influencers are making large sums of money. They have a huge following, and they are doing what they love. However, other influencers aren't as successful.
So why are some people rocking Instagram influencing and others not? When it comes to being a successful social media influencer, nothing is as important as standing out.
A distinct impression has to be made with all Instagram posts with the help of your creativity.
Of course, before you can become an Instagram influencer, you need to have an Instagram account. Depending on your goal, you might consider having a business account.
Once you have set up your account, you are ready to begin influencing the masses.
Embrace Your Ideal Niche
To become a successful Instagram influencer, you must focus on the things you are passionate about. By doing this, you'll enjoy creating Instagram stories about the topics that you enjoy.
Most Instagram influencers have the most success if they focus on a single area instead of jumping around between different topics.
Although it can't be said that you won't be successful if you choose to go for multiple topics, your followers might feel overwhelmed or confused if there are several different features on your Instagram feed.
If you want to focus on an area that is popular amongst influencers, don't give up. Instead, follow your dream by creating posts that are unique, eye-catching, and interesting.
People enjoy receiving information on topics they are interested in, so if you create posts, don't be afraid to post related facts and info to make your posts stand out even more.
Followers Matter
When it comes to being successful on Instagram, it isn't possible without followers. That is why it is so vital that you embrace your followers.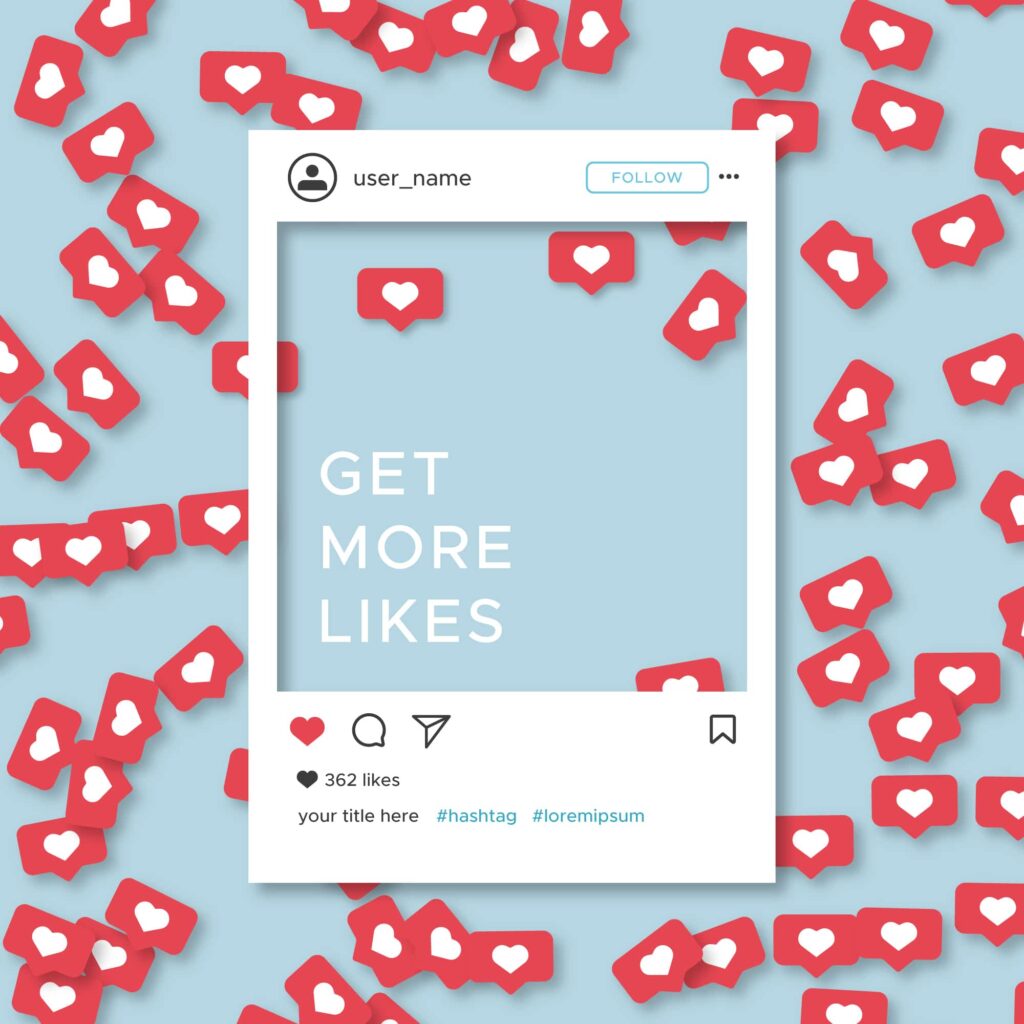 To build a long-term group of followers, you need to be transparent and win their trust. Creating fake posts and faking your persona will only result in fake followers who won't stay with you in the long haul.
People respond well to things they can see on social media. For example, they trust a photo more than the words that accompany it. Therefore, engage your followers by posting pictures and adding commentary to them.
The Instagram influencers leading the pack now always make a point of replying to their fans' comments. This is a great habit to have as an influencer because it makes your followers feel special and loved.
Build a relation with your followers by treating them like the real people they are. For example, repost their photos and give them a shoutout if they share anything with you. This is crucial to building a relationship with them.
Don't be afraid to share your real persona with your followers. This will impress them and build trust. They'll admire your strength and honestly, and they will feel like you have become a close friend.
High-Quality Leads to Great Numbers
An Instagram influencer who understands how essential posts' quality is more likely to succeed than those who post consistently, but their posts are unnoteworthy.
Instagram followers enjoy posts that are done with style, and that carry value. Therefore, keep your posts appealing by using crisp photos that tell a story.
Create content for your personal or business account that will make your Instagram famous by investing in a good quality DSLR camera and using it to take photos that relate to your influencing.
Followers want nothing more than engaging content that offers consistent aesthetic value. By using these features and posting frequently, you'll create a visual hook that your followers and brand partnerships can't ignore.
Make Hashtags Work for you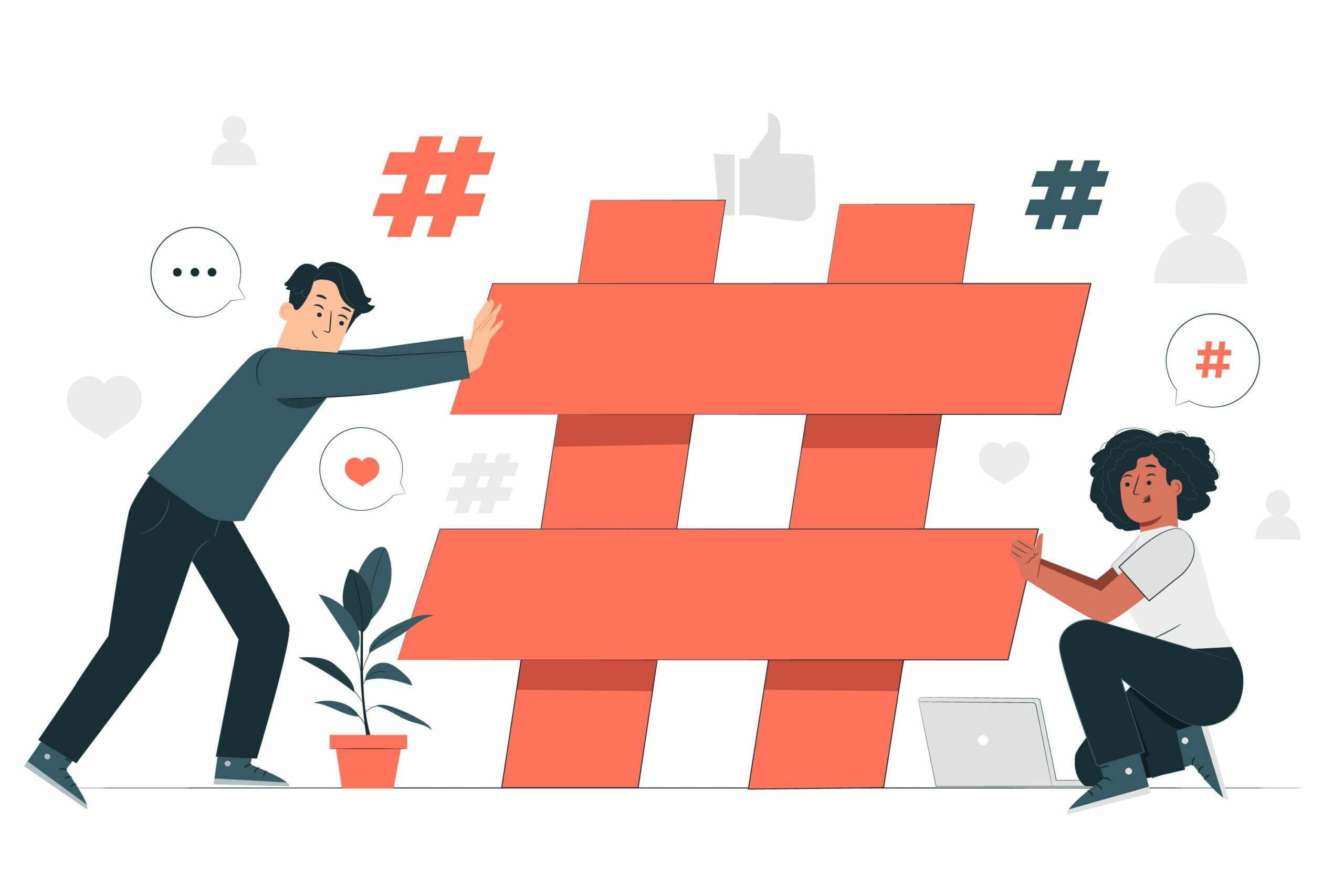 As an Instagram influencer, you should never underestimate the effect of hashtags. In fact, by creating relevant and exciting hashtags, you will be able to boost your follower count while improving your post content.
An influencer working with brand collaborations can improve maximum engagement by using the right hashtags, asking questions, using surveys, and linking an outbound link.
Content creators can create amazingly creative sponsored content by adding outstanding photos to incredible hashtags. Many influencers make a great living off of this without having paid followers.
Potential business partners will be impressed by your creativity and skill if you use popular hashtags with great images. This is an effective way to draw the attention of business accounts.
If you plan to launch your personal brand, relevant hashtags can make the difference between your brand reaching the ideal audience or being lost to prospective followers.
Many influencers have brought a previous post back to life by adding a popular hashtag.
Don't Underestimate the Power of Short-Form Videos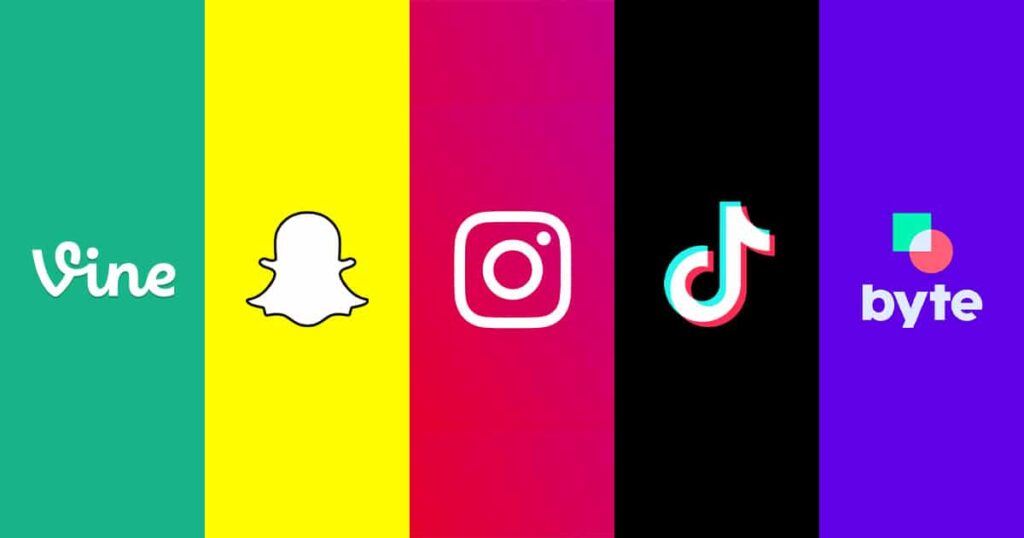 Thanks to apps such as Instagram reels and TikTok, short-form videos have become unbelievably popular. But, more than that, they have become very effective tools for influencing.
With the help of short-form videos, content posting frequency can be increased since these videos make it possible to post often without the content boring or irritating followers.
Here are a few tips when it comes to short-form videos:
Don't be Intimidated
Practice makes perfect, so just start making the videos and enjoy the process as you learn what works and what doesn't.
Do Your Research
It is always beneficial for influencers to keep an eye on other accounts so that you can see what people are doing and, more importantly, what followers are responding to.
An influencer can learn a great deal by looking at similar accounts and comparing what they are using to create content on Instagram and other social channels.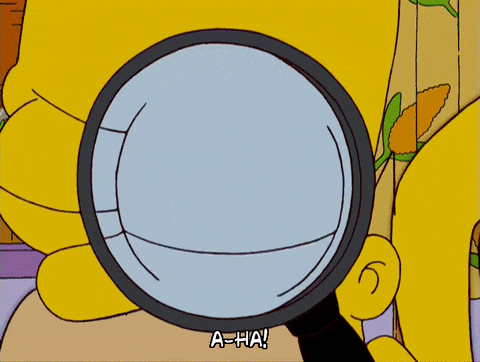 By researching other Instagram influencers' posts for about 15 minutes a day, you'll be inspired to create high-quality content of your own.
Keep Your Reels Relevant
Content quality is linked to relevancy. Followers on social accounts enjoy watching reels that are relevant to their likes.
In addition, they want posts at the same time each day since they feel a connection to the influencer by seeing something special daily.
It is possible to post personal stories as reels as long as they remain relevant and they are done in good taste.
A travel blogger, for example, can enjoy better engagement by sharing reels of the travel influencer enjoying travels. In fact, engagement rates will significantly increase since the reels are relevant and connect with the followers.
Find a Balance
Creating content effectively is only possible if two elements are met. First, an influencer needs to build trust with followers.
In addition, followers need to be engaged to remain interested. Here are a few tips that will make it possible to find a balance with every post:
Maximize Your Reels' Appeal With Hooks
Lots of influencer marketing strategies rely on hooks that make the posts stand out.
A social media influencer that can be set apart because of elements that stand out in the reels will enjoy a more significant Instagram influence.
Once you start thinking about ways to stand out, you'll realize that there are several ways to do so. For example, wearing bright clothing or lipstick can make an influencer's reels stand out.
Another way that reels can grab the attention of followers is by taking advantage of bold text.
Many influencers enjoy reel hooks by simply moving a lot while taking the video.
If you master your reels will significantly boost your media kit, making you more appealing to brand partnerships.
Consider Batching Your Reels
Lots of influencers on Instagram, especially micro-influencers, enjoy the benefit of using batching their reels. This way, they can load their reels for the week, knowing that they will be released when intended.
Instagram analytics show that there is excellent value in reel batches. This way, you can focus on getting your media kit ready and having a real life while enjoying Instagram's advantages.
Know Your Followers
Successful Instagram influencers know their followers. They have a good idea of what they like, what they do, their goals, and struggling with.
Knowing your audience is so influential when you are an influencer because it makes it possible to relate to them more easily.
Influencers that know their followers have a great idea of the content that will be appealing to them. In addition, it makes it possible for them to add personal touches, like adding a personal profile photo that the followers will love.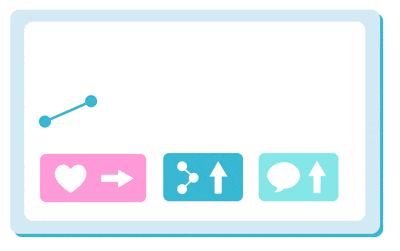 Influencers who want to know how many followers they have, their audience demographics, and the engagement statistics can take advantage of the native analytics dashboard provided by Instagram.
It is also easier to collaborate with potential brand partners who have products that your followers will enjoy if you know more about your audience.
For example, if you have a beauty niche, you'll learn to focus on beauty products and add features such as hashtags or a microblogging caption.
Knowing your audience well is also a great advantage since it gives you the option of creating your own product line one day since you'll know exactly what your followers enjoy and desire.
An Optimized Profile Goes a Long Way
Suppose an Instagram influencer is struggling with follower numbers and can't seem to attract any brands.
In that case, the reason might be that they haven't optimized their personal Instagram profile, making it hard for followers and brands to trust them.
Your profile page is a very effective tool whether you have a business profile or a personal one. Here are a few tips to help you optimize your page:
Build Your Profile
If you hope to be Instagram famous, you'll need to ensure that your profile is complete. Having any areas that are left incomplete will create a possibility of mistrust with followers and possible brands.
Go through each section of your profile and provide information. Also, add a profile picture that shows your face since people relate most easily to people they can see.
Establish Your Target Audience and Niche
This is where your Instagram bio is so important. It is an opportunity for you to state what your expertise is.
However, keep it short and effective so that people can skim it while remaining focused.
Use your bio to let people know the following about you:
who you are
your community
your content
your goals and ideals
Keep Your Content Strategic
Keep your content specific to your niche. For example, if you are working with hotels, create hotel-related content that followers to adore hotels will enjoy seeing.
Top Tips from Instagram Influencers
It is always beneficial to learn from those who are actively doing right now.
Therefore, here are some great tips from successful Instagram influencers:
Always choose interactive posts when possible. This boosts your follower engagement and keeps your account interesting.
Invest an equal amount of time on Instagram as you do your own website.
Expand into a team of brand ambassadors. This is an affective way to spread brand awareness.
Also include non-branded hashtags.
Use Instagram stories to build a deep connection with followers.
Try organizing an activity that you and your followers can attend.
Use captions to tell a story.
How much does a Successful Instagram Influencer make?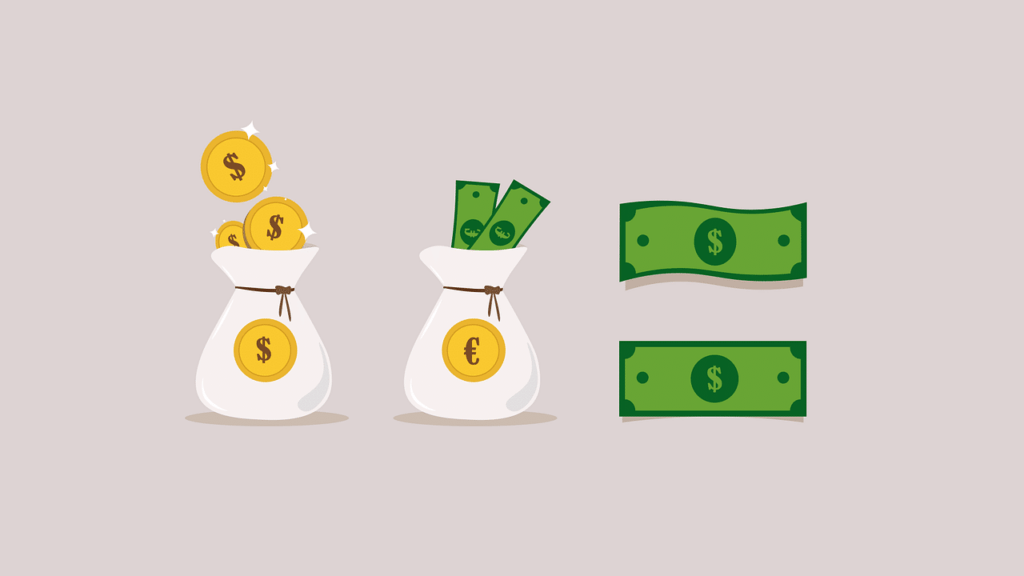 Of course, the range of earnings that Instagram influencers make is nearly as broad as Instagram posts.
However, a highly successful Instagram influencer can make as much as $1,500 to $3,000 per post.
Some influencers are making a great living on Instagram, but it is a significant dedication that requires commitment, creativity, and, most of all, deep love of the niche.
Easy Ways to Make Your Instagram Stories Stand Out
An Instagram influencer can enjoy the benefits of incredible Instagram stories by keeping these tips in mind:
Poll Stickers Boost Involvement
It is easy to boost your followers' involvement by adding poll stickers to your stories.
Emoji Slider Stickers add Great Entertainment Value
Most people love emojis. Therefore, influencer marketing understands how important these stickers have become.
Attract the attention of your followers with bright and cute emoji slider stickers.
Question Stickers Make Your Stories Relatable
Followers love offering their opinion, but they don't want to waste time filling incomplete surveys. That is why you can make your followers excited about your stories by adding question stickers.
This way, your followers are still interacting with you, but it only takes a few seconds.
Keep it Fun and Exciting by Going Live
Become an Instagram influencer that people want to follow by going live. Followers enjoy seeing an influencer live as they become more authentic and relatable.
In addition, it is an effective way to spread a message without taking much time.
Another incredible benefit of going live is that it creates a notification. This means that your account is being promoted whether people tune in to your live broadcast or not.
Chat with Followers in Chat Forums
Instagram makes it possible for you to chat with 32 of your followers at a time by using chat forums. In addition to chatting with them, you can engage them by using chat stickers that are cute, bright, and informative.
Conclusion
It is possible to become an Instagram influencer by following your passion and creating an Instagram account that stands out from the rest.
Choose a niche that excites you and that you know quite a lot about.
Alternatively, if you want to choose a niche that you aren't familiar with, be prepared to invest time in learning all you can about the niche.
Take care of your followers and brands by giving them exciting, creative, and informative content. Remember to encourage your followers to engage with you.
As you go on your journey to become Instagram famous, you must show your gratitude towards your followers by replying to their comments and reposting posts that are important to them and relevant to your niche.
Don't be afraid to learn from others who are influencing in the same niche. Start your future as an Instagram influencer today.
Similar posts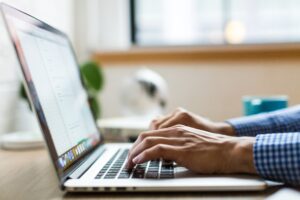 Video creators
Breaking Into The Creator Economy: Key Steps To Success
Almost 50% of influencers say they earn money from their accounts, […]...
Read full article
25 Jan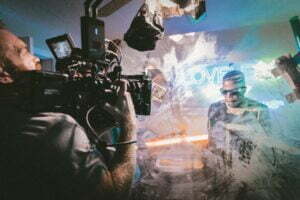 Video creators
How To Become TikTok Famous Overnight
Have you ever wished to become famous on any of […]...
Read full article
24 Jan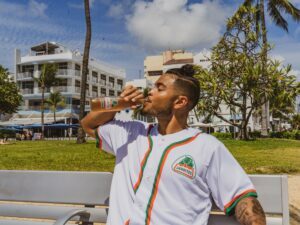 Video creators
How to Become a Brand Ambassador on Instagram
For better or for worse, social media has the unmatched […]...
Read full article
13 Jan