Youtube Video Ads are one of the most powerful tools to connect with your target audience. You can say a lot more with less when using moving images and words. People tend to remember video ads better than other forms of content.
YouTube has more than 2 billion users logging into the platform every month. People of all ages use the platform, and it reaches more people than any television network, which is quite impressive. The depth of different topics screams for new creators to add their input to what's already there.
YouTube is actually a social media site, and knowing how to create YouTube video ads can be a bit tricky. People don't just want to be sold to. You have to be at the top of your marketing game to produce something users want to watch. Here are some things to keep in mind to ensure your advertisements are the best they can be.
1. Choose a Method for YouTube Video Ads
How do you create a YouTube video ad? You can either hire a professional to oversee your video, or you can make one yourself with a camera, lighting, and sound equipment or only using your cellphone. If you plan to create numerous ads, you might want to invest in some extra equipment. If you just need a single commercial to see how it performs, start with your cellphone, various online tools or look for the help of someone who's already been doing it.
Take the time to study what your competitors are doing on YouTube and other online video sites.
2. Create a Campaign
Think about the purpose of your YouTube video ad. Many businesses offered virtual events in 2020 due to the pandemic. Some plan to continue that trend due to accessibility and cost-savings. The majority of companies went online for trade shows and conferences in the last year. If you plan to do this, you'll need to advertise your event online heavily.
Decide on the purpose of your campaign before shooting a single shot. Once you know the objective, it's easier to come up with a script that works.
You might want to incorporate user-generated content (UGC) as well. However, all the UGCs must be a bit uniform. Platforms such as Billo.app encourage real people to create content while still ensuring your branding is uniform.
3. Use a Storyboard
You've probably seen examples of storyboards for movies or comic books. You should also use one for an ad and lay out the different scenes. No matter the purpose of your footage, it needs to tell a story to the viewer.
Hit on significant issues, such as emotional pain points. Knowing the different scenes that will unfold also saves you time when filming, which can reduce your costs.
The best storyboards are movable. If you don't like where one scene comes in, can you move it around for more impact?
4. Know the Types of YouTube Video Ads
Over 500 hours of video is uploaded to YouTube every minute. You better be at the top of your game if you want to make an impact. There are several placements of YouTube Video ads.
TrueView ads: These are the most common ad types. You only pay if a viewer actually watches or interacts with your video. The user must watch for 30 seconds or take some type of action, such as clicking. It can last up to six minutes.
Bumper ads: Also called in-stream ads, these are much shorter than the TrueView ads. They're typically placed at the beginning of videos and sometimes in the middle.
Display ads: These appear at the top of search results pages. You can target them to whatever keywords you'd like.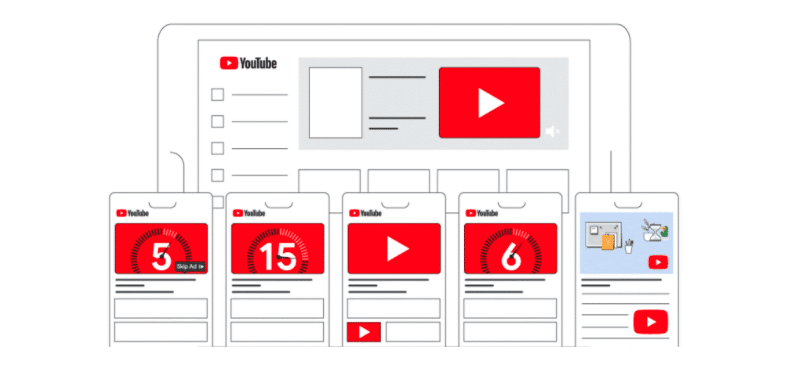 As you can see, you have different options for where to place your YouTube advertising. Know your main venues before you create your footage, so you gauge it to the length and purpose selected.
5. Engage Viewers
Creating an excellent YouTube video ad starts with knowing your target audience. You need to understand the pain point driving them to the platform. Let's say you sell golfing tees. Your target audience might be golf enthusiasts who searched for a video on teeing up.
You must dig deeper, though. What is the problem of sending your audience to search for the video in the first place? Perhaps their swing needs work. Now, what pain point drives them to need to improve? Are they worried about how they'll look in front of their business clients? Perhaps your viewers simply want to excel at what they do and take a sense of pride in improvement.
After you understand their pain points, you can address them and hint at the emotional factors. Only by genuinely engaging your viewers on a personal and emotional level will your ads make an impact.
6. Edit Like Crazy
Just shooting videos isn't ever going to be enough to impress your potential leads. You must develop some sort of video editing skills or find someone who could help you. Don't get us wrong, we believe that videos don't need to be perfect and people relate better with more authentic content. If you cannot get things to look absolutely perfect then use humor – you can even include some funny blooper scenes in your video.
There are some fantastic video-editing software options on the market, such as Adobe's Premiere Pro and Final Cut Pro. However, if you're only starting, you can use some more beginner-friendly software like Inshot, Promo.com or Clipchamp. Choose the one that makes sense for your business and learn it inside and out. There are many free tutorials on — you guessed it — YouTube.
Track Your YouTube Video Ads Results
Creating an ad is only the start. You must tweak your settings until you find the right audience for your marketing and carefully track results over time. Are people only viewing a few seconds of your ad and then clicking away? Why?
Look for ways to improve your ads and get better results. Try different tactics. Ask new customers what they liked and why they decided to buy. Over time, you'll gain traction on YouTube and reach more leads than ever before.
Related content:
Similar posts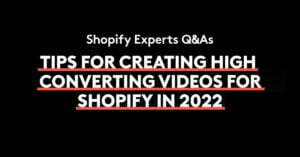 Video Marketing
Shopify Experts Q&As: Tips For Creating High Converting Videos For Shopify In 2022
We teamed up with VideoWise for an exciting Q&A session […]...
Read full article
2 Jun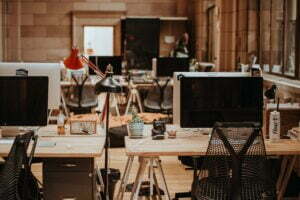 Video Marketing
14 Steps to Create Corporate Videos
By not using this great tool to increase their sales […]...
Read full article
25 Jan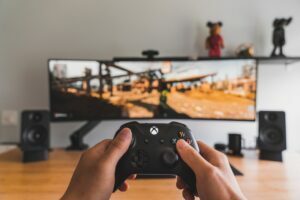 Video Marketing
Video Games Advertisement
If you're looking to reach all new heights for your […]...
Read full article
13 Jan