Pre-roll Videos
Updated: November 17, 2023
6 min read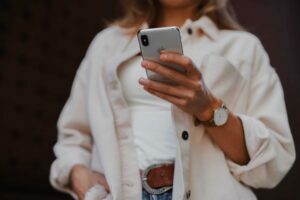 A pre-roll video is essentially your elevator pitch to the world. It acts as a small sample of your brand, its products and services, and why it's better than your competitors.
Unlike being stuck in an elevator, you can be anywhere in the world as your pre-roll video plays for your most valued customers. The name really says it all – a pre-roll plays before the main video you're trying to watch, whether it's a YouTube video, a film, or a clip-on social media.
Think of it as a preview to a movie, but for any video that you watch digitally. In this article, we're going to take an in-depth look at the world of pre-roll videos and how you can use them to boost your business.
What Are Pre-Roll Videos?
You've seen the pre-roll marketing strategy everywhere: they appear as ads before YouTube videos, as popups on your favorite blog, or on the sidebar of your phone as you browse the web. They are the videos that make you stop what you're doing and pay absolute attention to it, even if it's just for five seconds.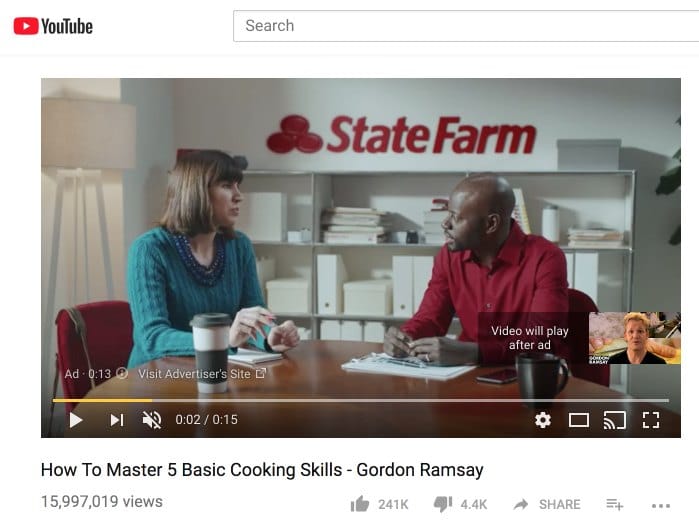 It almost seems like they read your mind and offer an instant solution to your problem. In essence, pre-roll videos capture the viewer's attention and leave a good impression.
Because pre-roll videos are placed before the 'primary' content that they precede, the best pre-roll ads are short, with some of the shortest beings around six seconds long and the longest-lasting for about a minute.
Some platforms allow their users to skip a pre-roll ad immediately or after watching them for a few seconds. YouTube pre-roll ads used to be skippable after 5 seconds, but now they're often un-skippable.
Pay attention to that pre-roll ads are effective even if your users skip them. One study found that users experienced higher brand awareness, ad recall, and purchase intent – even if they watched a video ad for less than 1 second.
Pre-roll ads are broken down into three main categories. These are:
Non-Skippable Ad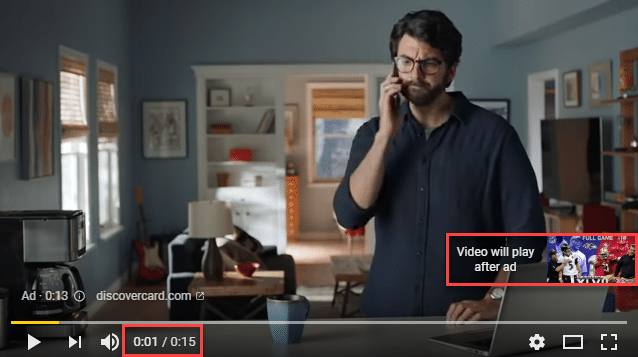 These pre-roll ads are usually around 15 seconds long and most commonly appear at the start of a video, although they are becoming more popular for mid-video advertising too. They also use a pay-per-view model and are generally used by national advertisers.
Skippable Ad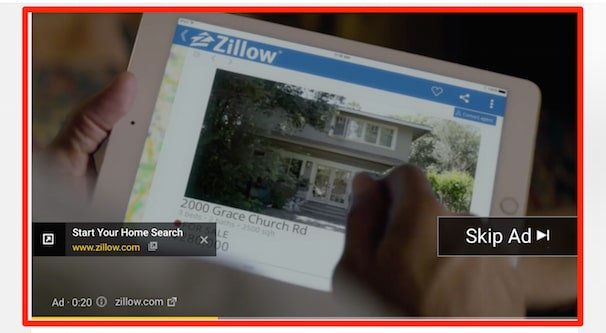 As the name suggests, skippable ads are a type of pre-roll videos that can be skipped by the user watching them, usually after 5 seconds.
These also work off of a pay-per-view model, where you receive payment when the viewer watches the entire ad. However, if these video ads are more than 30 seconds long, you receive payment after the viewer has watched 30 seconds.
Bumper Ads
These ads are 6 seconds long and cannot be skipped. They work on a pay-per-1,000 views model and are generally used by national advertisers as well.
How Do You Make Pre-Roll Videos?
There are a few ways to make sure that you are using pre-roll advertisements to their full potential. Here's how you can create a pre-roll video:
Create Compelling Content
For the majority of brands, a 6-second window is not enough time to convince viewers to take action. To make the most of this short time slot, you should create compelling content for brand awareness rather than boost lead generation.
The content of your pre-roll advertisement should present the same goal. It should strive to engage your audience. Instead of convincing your audience to purchase something, the video content should pique their interest in your brand.
What's more, Google/YouTube only charges if your viewer watches the pre-roll ad for 30 seconds or more, and you need to use this to your advantage.
It is important that you make your point right at the start of your pre-roll video ads so that your viewers can recall what services, products, or company the advertisement was for, even if they decide to skip the ad.
That leads us to our next point about your message and its placement.
Get Your Message in As Early As Possible
Because it's impossible to skip the first 5 – 6 seconds of any kind of pre-roll ad, you have to strive to get your message and call to action across as soon as possible. Viewers are generally not interested in advertisements and will jump to that skip button no matter what.
Make sure that you include your brand message and call to action early, and do so in a visual way. You don't want to need 30 seconds to get your point across. Make those seconds count.
Be Mindful of the Attention of Your Audience
It helps to test different variations of your pre-roll ads. Ensure that you're targeting them properly because the attention span of an audience watching a 30-minute TED talk might be longer than the attention span of an audience who is watching a 3-minute celebrity gossip video.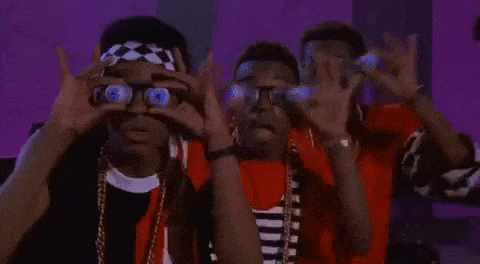 Try to test out the different variations of your pre-roll ad, experimenting with varying frames of time, then with different calls to action, and so on. The goal is to see which version of your pre-roll ad is fueling the biggest impact.
The Billo.app is an incredible tool that can help you make effective, attention-grabbing pre-roll ads that help you boost your business.
Why Use Pre-Roll Ads?
Pre-roll ads, especially YouTube pre-roll ads, are designed to grab the attention of your viewers and immediately convince them that they need more information from you and your brand.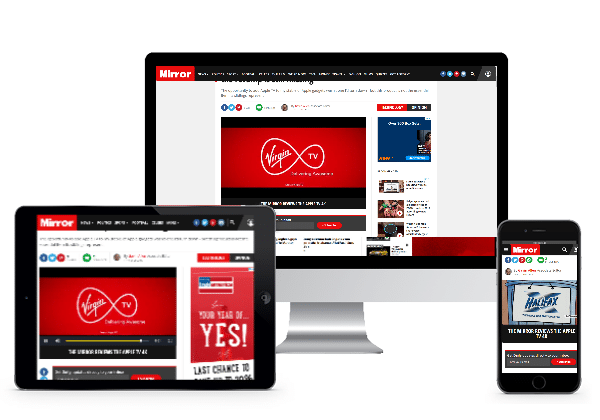 They are quick, and they are not meant to share the entire story of your brand. Rather, they are meant to share just enough to get your viewers interested so that they click through to your landing page or website to learn more.
Since you have captured a viewer when their attention is already focused on the screen waiting for their main content, you have an excellent opportunity to share your brand with an audience that is already captured. That's the magic of pre-roll ads.
If we're being honest, though, nobody really wants to watch an ad before their content, pre-roll or not.
Therefore, the key is to find a way to delight and entertain your audience in a genuine way, rather than packing your ad with some sales pitch. You'll find that the best pre-roll ads don't provide any actual information regarding what the company sells, let alone detailed information about purchase options and costs.
How Does Pre-Roll Video Work?
Pre-roll ads are generally displayed as 30-second commercials that have to be watched before a user is able to view their actual content, whether it's a film, television show, or video on a streaming platform.
Pre-roll advertising features everything from services to products, and while some viewers might tune them out, literally or metaphorically, there is generally no way that these ads can be skipped. They have essentially become a requirement for viewing targeted programming.
Pre-roll advertising is most commonly found on websites that feature video content, like YouTube. Twitter pre-roll ads are also common, but not as common as their YouTube pre-roll counterparts.
However, they are also becoming more and more present on video game websites as a prerequisite to being able to play a game. Advertisers still, however, try to give their viewers some choice as to which ad they would like to view.
This has shown to be a more effective method for implementing pre-roll ads.
The Benefits
One of the first and most powerful benefits that pre-roll ads offer is their flexibility. They are able to target certain viewers based on their viewing habits, the topic of the featured video, as well as the viewers' interests, and the age demographic.
This kind of video ad has also been shown to be less invasive in comparison to mid-roll ads and post-roll ads.
Viewers are also far more likely to abandon a slow-loading video than they are to abandon a pre-roll ad. What's more, your potential audience size for viewing a pre-roll ad is also far higher than that for a mid and post-roll counterpart.
This is caused by viewer drop-off even before a mid-roll ad can be played. By watching free content on social media platforms, viewers are choosing to watch your advertisement as a kind of payment. With this mentality in mind, viewers are more likely to have the patience not only to view your advertisement but tp also to view it in its entirety.
Pre-roll ads are less intrusive, but they also increase ad recall, brand awareness, and purchase consideration in your viewers.
Update your marketing strategy with Billo's UGC and video ads
Similar posts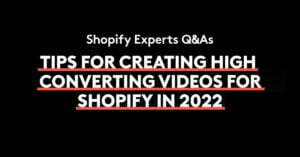 Video Marketing
Shopify Experts Q&As: Tips For Creating High Converting Videos For Shopify In 2022
We teamed up with VideoWise for an exciting Q&A session […]...
Read full article
2 Jun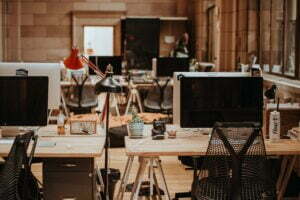 Video Marketing
14 Steps to Create Corporate Videos
By not using this great tool to increase their sales […]...
Read full article
25 Jan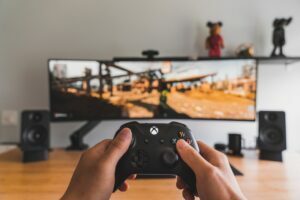 Video Marketing
Video Games Advertisement
If you're looking to reach all new heights for your […]...
Read full article
13 Jan