10 Proven Restaurant Marketing Strategies to Implement in 2022
Updated: November 17, 2023
5 min read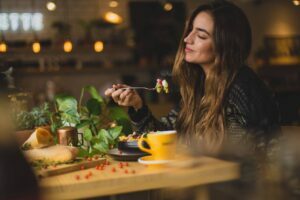 2022 comes with its unique set of challenges for the restaurant industry. To succeed, restaurants need to adapt to the current climate by refreshing their marketing strategy. From technologies like contactless ordering to restaurant apps and email marketing, here are 10 of the best restaurant marketing strategies this year.
10 Restaurant Marketing Strategies for 2022
1. Introduce technology for a touchless experience
One thing the pandemic has changed in consumer behavior is the desire to limit human contact. You might think this is impossible in restaurants, but technology has made touchless experiences readily available to everyone.
To make your customers feel safe, introduce QR code menus and the ability to order without interacting with a server. Add contactless payment options, as well as no-contact delivery and curbside pickup to accommodate every need your customers might have.
2. Collect ratings and reviews
Given that most businesses have moved online as much as possible, it stands to reason that online reviews are now more powerful than ever. Think of them as glowing recommendations for your restaurant.
Create a Google My Business, TripAdvisor, and Yelp account for your restaurants to encourage people to leave you reviews. Reply to all reviews promptly, especially negative ones.
This tactic will show future customers that you are willing to have an open conversation and solve whatever issues may arrive.
3. Offer irresistible promotions to loyal customers
Restaurant promotions were a staple even before the pandemic hit. Still, now, they're even more vital to keeping your restaurant alive. Customers who have been with you through thick and thin and supported you during trying times deserve to be rewarded as such.
Create a loyalty program and offer tiered rewards as customers dine with you and earn more points. The rewards can be exclusive promotions that only they can access, menu freebies, gift cards, discount vouchers, and even gift baskets.
However, don't forget about new customers either. Entice them to dine at your restaurant with a first-time discount or free delivery for orders placed online.
4. Create a restaurant app
If you've just opened a restaurant, the next step is to build a restaurant website. However, you shouldn't stop there. Most consumers prefer mobile apps nowadays because they're easy to use and access by reaching into their pocket.
Consider creating a mobile app for your restaurant where users can browse the menu, get in touch with you, order food online, reserve a table, leave a review, and so on. To make the experience even more wholistic, include the loyalty program in the app as well.
5. Do local SEO
Search engine optimization (SEO) is a must-have for restaurants that want to rank high in Google for relevant searches and get more customers. As a restaurant owner, the main type of SEO you should focus on is local SEO.
Local SEO entails optimizing your website for local searches. So, for instance, if you own a Chinese restaurant in Scranton, Pennsylvania, the words "Chinese restaurant in Scranton, Pennsylvania," as well as variations of this phrase, should be present on your website.
To boost your local SEO efforts, ensure your NAP (name, address, and phone number) are available on multiple platforms online and that they coincide.
6. Collaborate with food influencers and bloggers
Influencers are becoming an integral part of how brands represent and advertise themselves online. They can promote your menu to their followers, write about their experience at your restaurant, and encourage people to book a table to try your delicious dishes.
Start by looking for local influencers and invite them to enjoy a meal at the house. Make sure that you inquire about their fee if your budget is limited. Some may agree to promote your restaurant in exchange for freebies and meals, while others have fees for working with brands.
To make the offer even more attractive for the influencer and their following, create a unique discount code with their name to share on their social media.
7. Do email marketing
Email marketing is by no means new, but it remains one of the main restaurant marketing strategies you can implement even in 2022. Use email newsletters to keep in touch with your customers at times when they might not be able to visit as often.
Inform subscribers of new menu releases, features you're implementing to keep them safe while dining with you, and other newsworthy updates. Of course, every now and then, your newsletter should contain a special offer, promotion, or discount.
8. Start a restaurant blog
Blogs are a great way to share your expertise with customers while boosting your website domain's search engine results.
You can use your blog to share cooking advice, kitchen tips, cleaning routines, and even some recipes. To raise interest in your blog, share every new article on social media and encourage people to like and share the post with their friends.
9. Take advantage of popular food holidays
Most restaurants do something special for Christmas, Thanksgiving, or Halloween, and you should too. But why stop here? There are so many less-known food holidays that you can take advantage of, like National Pizza Day or National Bloody Mary Day.
Regardless of your restaurant's cuisine, you will find at least a couple of food holidays that you can capitalize on. And how can you do that? By revamping your restaurant menu, of course.
For National Pizza Day, you can have 50% off your entire pizza menu. For National Bloody Mary Day, you can create a buy one, get one free promo on Bloody Marys.
10. Organize contests and giveaways
Finally, it's advisable to treat your restaurant customers to a contest or giveaway every now and then. Offer a free meal for two, gift cards, coupons, and freebies to the winners, and they'll remember your restaurant.
The best types of contests you can organize are user-generated ones. Ask people to submit a photo of themselves enjoying your food and tag you on Instagram. Then, if they allow it, share the posts on your profile to get free user-generated content.
Extra tip: Effective Online Guerilla Marketing
Online guerrilla marketing can raise your restaurant's brand's awareness. Online guerrilla marketing can turn all your efforts into one comprehensive, strategic, global dominating marketing plan.
You can also turn your food business online by moving towards an on-demand economy. You must hire a best-dedicated development team to create a food delivery app for your restaurant business.
Make sure you link your website to popular social media such as Instagram, Facebook, Twitter, etc. By setting up your account on such social media you can find new customers for your restaurant as social media is an incredibly powerful tool to promote businesses.
Configure a Google My Business page as it will enhance the organic placement of your website in Google's search results. You can also hire a social media manager to handle all the online queries, troubleshooting, marketing, daily updates, etc.

Summary
2022 might be another challenging year for the restaurant industry, but one that you can take on by implementing the restaurant marketing strategies above. Provide your customers with special surprises and benefits that will foster their loyalty and boost your profits.
Update your marketing strategy with Billo's UGC and video ads
Similar posts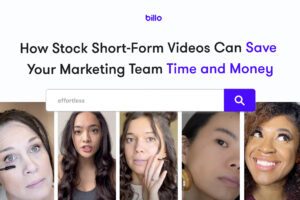 Marketing Strategies
How Stock UGC Saves Marketing Teams Time and Money
​​Short-form videos have taken the marketing world by storm, becoming […]...
Read full article
12 Jul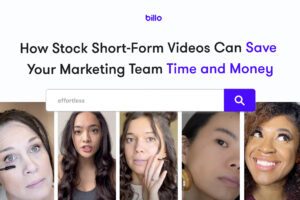 Marketing Strategies
How Stock UGC Saves Marketing Teams Time and Money
Short-form videos have taken the marketing world by storm, becoming […]...
Read full article
12 Jul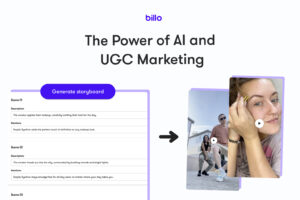 Marketing Strategies
The Power of AI and UGC Marketing: Unleashing Waves of Engagement
While AI has taken over the world and turned humans […]...
Read full article
3 Jul