Despite your best efforts to invest in paid advertisement and brand promotion, there's nothing like good user-generated content. Data has shown that almost 80% of customers believe in the value of user-generated content when shopping, with 75% of marketers feeling the same way. With social media commerce predicted to grow to an estimated $84 billion in sales by 2024, now's the time to invest resources into user-generated content marketing.
Whether you're an eCommerce brand looking for new ways to market your products or a SaaS company looking for ways to expand, this is it. User-generated content can transform the way you market your brand and help improve your business's SEO ranking considerably moving forward. Let's talk about how the two can work in tandem in the following segments.
The Value of User-Generated Content (UGC) in SEO
Social proof lies at the core of user-generated content or UGC for short. Social proof can be defined as actions or "proof" of others being satisfied enough with something so that you're convinced to participate as well. In this case, user-generated content can effectively "convince" people to buy your products, subscribe to your service, etc.
Recent studies have shown that user-generated content in the form of testimonials can increase conversion by up to 34%. Similarly, 40% of people bought a product simply because an online influencer recommended it via their user-generated content. Think of it this way – the more UGC you have on your website and social media pages, the more legitimate and trustworthy your brand will appear.
Using Billo to find professional video creators which can help you make user-generated content for your business is a great first step. All you need to do is brainstorm on the types of UGC you'd like to publish and use Billo to find creators to make them. The value of UGC, especially in a digestible video format, cannot be overstated, no matter the size, scale, or niche your business operates in online. So, what can you do to start on the right note?
Find Out What's Trending in your Niche and Follow Up on It
A great way to get started on creating the right types of user-generated content is to start by researching your industry's trends. This can be done in a few ways, either by manually exploring trending hashtags and content on social media or by visiting Google Trends.
Knowing which topics, keywords, and hashtags are currently trending in your niche will help you create a more meaningful UGC for your audience. It will help you promote the right products and use the exact words and phrases which will trigger your audience's emotional responses more successfully. Creating UGC without a solid understanding of what's hot at the moment may not yield the best results from your marketing efforts.
Consistently Create Relevant Content for Healthy Ranking
When it comes to improving SEO with user-generated content, consistency is key to success. Statistics have shown that using a standardized color palette can drive brand recognition up by up to 80%. Consistently presenting your brand and content across various platforms also drives revenue up by up to 23%. What does this mean for your user-generated content? To make the most out of your UGC, you will have to be consistent not only in your upload schedule but also in your content presentation.
Creating unified UGC for your website, social media, and other platforms will give off good brand impressions to your audience. Publishing user-generated content regularly will help your SEO in the sense that it will signal search engines that your brand is active, original, and professional. Combined, these two factors will affect your brand's SERP ranking online positively and make the UGC initiative worth your while.
Create Various Types of UGC for your Audience
User-generated content comes in all shapes and sizes, and creating the right UGC mix will elevate your brand in the audience's eyes. Whether you publish your UGCs on Facebook, Twitter, TikTok, or Instagram, mixing images with videos, or written testimonials with Stories can make your business stand out. Video UGC has proven particularly effective in recent years, thanks to the accessibility of the medium.
Recent findings have shown that 86% of businesses used video in content marketing in 2021, with 87% reporting positive ROI from their efforts. User-generated content in the form of videos can also vary – you can create how-to videos, reviews, 360 videos, unboxing, as well as testimonial videos. All of these can be created with the help of professional content creators at Billo, so develop a brief and get started on your UGC. Once you start sharing various types of UGC, not only will your SEO improve, your engagement and conversion rates will follow soon thereafter.
Pair your UGC with the Right Captions and Hashtags
As good as your UGC is, you'll need to pay attention to your captions just as much when sharing them. Captions represent short copies that are found underneath every social media post online. Captions can come in the form of calls to action, catchphrases, questions, and other written content designed to engage the reader.
Writing great captions is very important whether you target millennials, parents, businesspeople, or college students. Students can get help writing a research paper by reaching out to a reliable online platform with their college project. Doing so will allow them to spend more time on other significant assignments, or developing their business ideas. Today's students are also known for using hashtags on social media to differentiate their content from others. As a business, you can use hashtags in addition to your captions to boost your SEO and visibility with audiences worldwide.
User-Generated Content is Great as Evergreen Content
Evergreen content is the type of content that stays "fresh" all year long for extended periods. Investing in such content is always a good idea. No matter if you want to market products, marketing campaigns, or services on your website, evergreen content can help. User-generated content designed to act as evergreen content will naturally be reusable and add to your overall SEO.
Content pieces that stay relevant for your business for extended periods can be integrated into your landing pages, funnels, or highlighted on social media pages. Creating such content will reduce your overall content marketing costs and allow you to reuse certain UGC in various campaigns. Combining evergreen UGC with new and original pieces over time will create a great content mix for your audience to enjoy and follow up on.
Getting Started on Your User Generated Content for SEO
There are numerous benefits associated with user-generated content, no matter the business portfolio you're promoting. All you need to do to make good use of UGC and SEO is to plan. Search for the right keywords, get in touch with professional creators, and stick to a schedule.
It will take time for web crawlers and SEO algorithms to pick up on your UGC, but you'll be able to generate more interest and revenue. This will naturally lead to even more user-generated content possibilities for your brand, snowballing into organic SEO and marketing opportunities.
Similar posts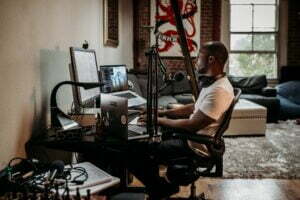 User-generated content
The Best Guide to User-Generated Video Content (Video UGC)
The fast expansion of various social media platforms and the […]...
Read full article
6 Dec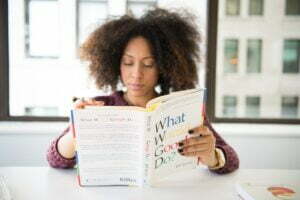 User-generated content
Add User-Generated Videos to Your Product Page to Drive Sales
In the present-day business world, information is delivered on-demand at […]...
Read full article
13 Jul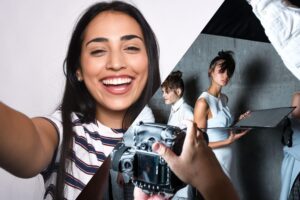 User-generated content
Brand Created vs. UGC Video Ads: Which Work Better For eCommerce Facebook Advertising?
If you're a regular user of Facebook you might have […]...
Read full article
8 Feb