Creating content for any platform might seem like an effortless endeavor, but it takes a lot of skill and time to do correctly.
Whether you want to write an engaging Tweet or develop the perfect Instagram account, creating content for social media platforms requires the right tools and effective planning.
In this article, we're going to take an in-depth look at what exactly a social media content creator is, what social media content creators do, and how you can become one.
We'll also take a look at some of the best tools for your favorite social media platform. Read on for more.
What it Means to Be a Social Media Content Creator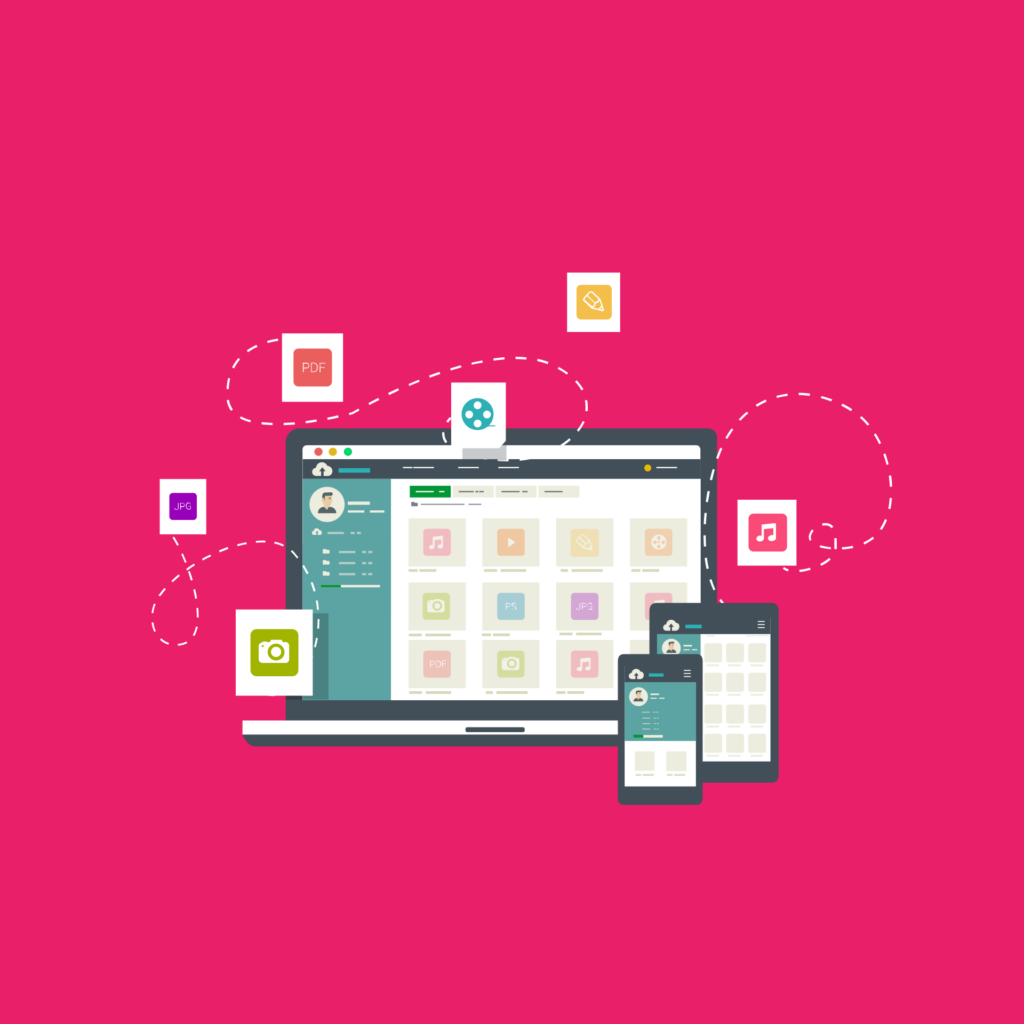 Social media content creation involves creating and uploading various forms of content to different social media platforms.
Creators might post content just for fun, or they might do so as a part of their profession – the latter individual is known as an influencer.
A social media content creator can post on several platforms. Those paid regularly to do so often have a notable presence on more than one social media platform. These platforms can include:
Twitter
Instagram
Facebook
TikTok
Pinterest
Snapchat
YouTube
Creators for social media can create and post images, text, videos, and audio, using them to entertain and inform their audiences.
Being Successful as a Creator
It takes time to be a successful content creator on any platform, and you aren't going to generate much traction in your first few months.
Everyone starts off with zero followers and subscribers and has to build their audience and improve their engagement rate to become successful.
With that being said, some habits can make you an excellent social media content creator. Let's look at some of them.
Understand Your Audience
Any successful social network influencer knows precisely the type of person they are creating their content for.
Knowing your audience will help you focus on monetizing your content correctly. Think about their age, where they live, and their occupations.
Write Consistently
A large portion of top influencers and social media content creators have their own blog or website in which they write about their favorite topics consistently. It's also a fantastic way to practice your writing skills and come up with content ideas.
A personal blog is an ideal platform, as it can also help you gain more paid sponsorships from brands while also allowing you to create your products potentially. Eventually, you'll be able to sell these products to your audience.
Get Competent With Personal Branding
As a social content creator, developing your branding will help you create consistency across an array of platforms. You'll want to work on your brand voice and how you present yourself to your different social networks.
What's more, this will help position you on your values, allowing you to stand out amongst other creators.
Network!
Be sure to network with thought leaders in your niche. This will help you establish your position as an expert content creator within your industry.
Having brief conversations on social media networks about a small business marketing strategy can provide a great opportunity.
Essential Tools for Social Media Content Creators
There are some essential content creation tools that every content creator should be used to optimize their posts.
From coming up with the perfect hashtag to reach your target audience to see your social media metrics, here are some of the most valuable content creator tools out there.
Hashtagify.me
This app is a free tool – with some paid features – that essentially lets you search for hashtags. After you have found one, you will be able to view its popularity and how people are using it.
The tool is very simple to use: you'll start by typing in a hashtag that you are curious about, searching to learn its performance and related hashtags on popular social media platforms like Twitter and Instagram.
You will also be able to view the top influencers that are using that hashtag and recent Tweets that have used it.
It works across various social media networks and is essential for content creators looking to boost their engagement.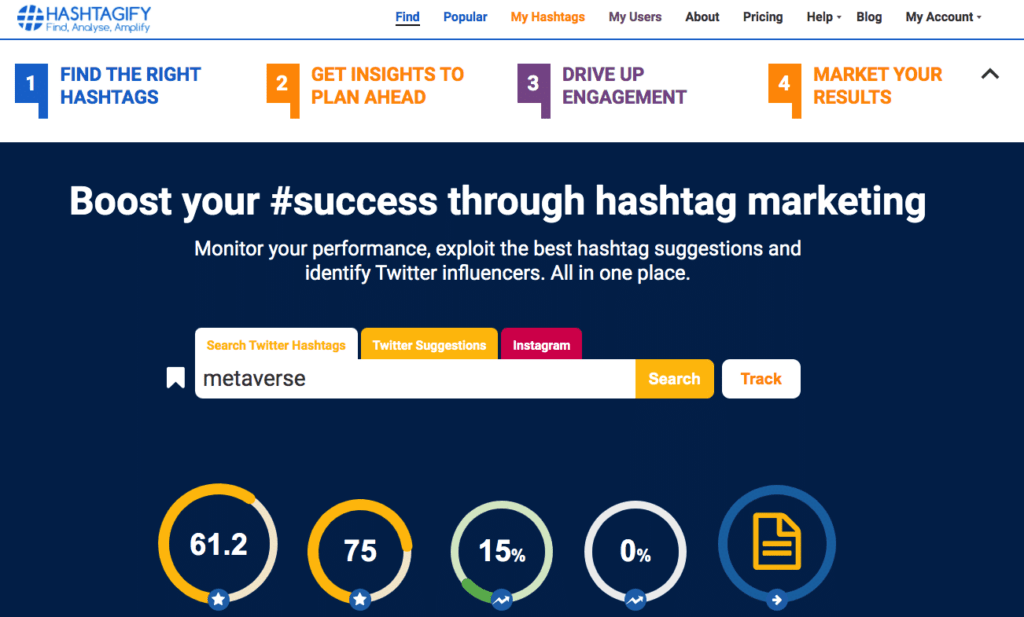 Canva
Next up is Canva, one of the most valuable tools for any content creator out there. It allows you to create high-quality images using templates, layouts, and design elements.
While there is a paid model, the accessible version of Cava is wonderfully comprehensive. It's perfect for influencers that enjoy graphic design and creating visual content.
Prezi & Flipsnack
Prezi allows you to create standalone presentations, appear alongside a presentation, and design stunning interactive charts and graphics. It's an excellent tool for any influencer who uses their social platform for educational purposes, bringing essential topics to their audience's attention.
Prezi can be integrated with Microsoft Teams, Zoom, and Webdex and also comes with an Inspiration section in which you can see what other brands are doing to engage their audiences. Seeing other people's content helps you gain more insight into your own and how you can better cater to your targeted audience.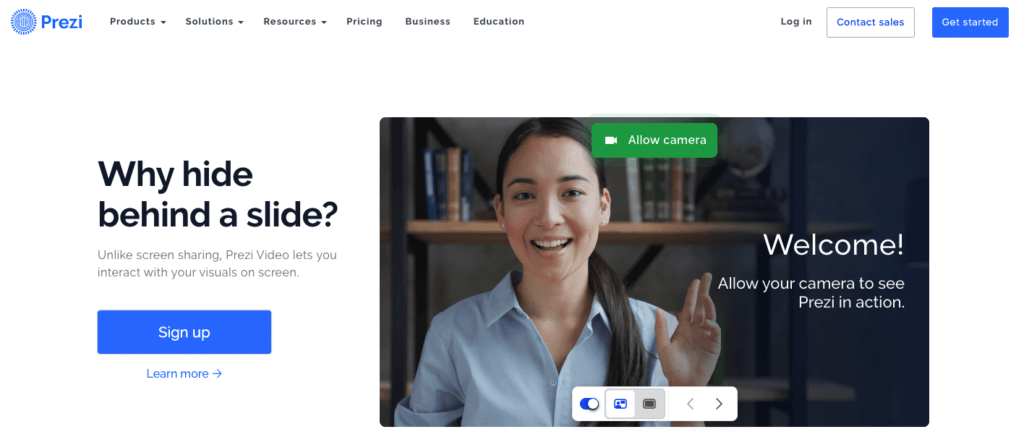 If you are looking to take your ebooks or PDFs to the next level, then you'll love Flipsnack. This tool is essentially a flip bookmaker that lets you create, share and embed online flip-page formats. It's more of a fun content creator tool but can be very useful for creating content.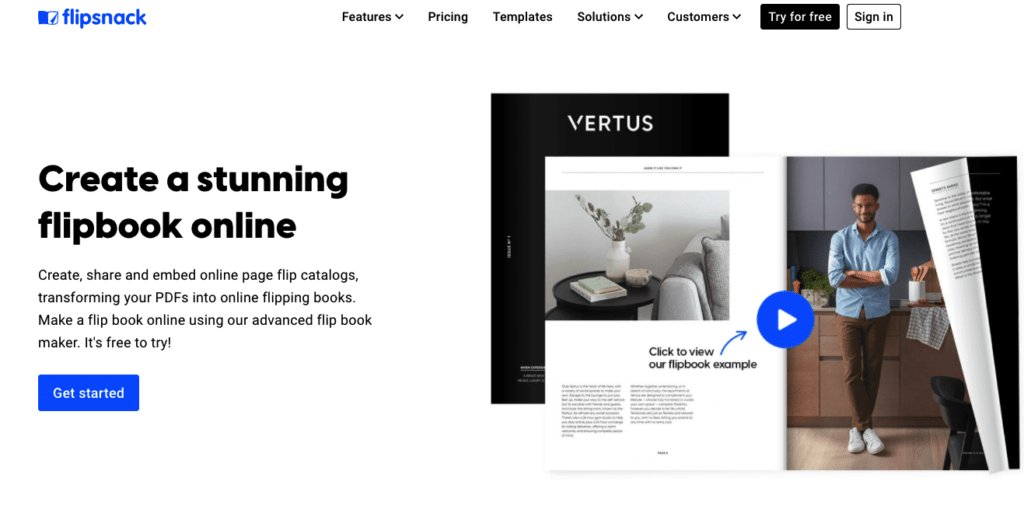 Grammarly
Grammarly is essential if you are a content creator who does a lot of writing, especially on a personal blog or website. If you create a lot of written content, you need to ensure that your writing is accurate, readable, and grammatically correct.
Grammarly works by using an AI to scan your text for complex and common grammatical mistakes that include everything from article use to subject-verb agreement and modifier placement.
It goes above and beyond as well, providing support by offering explanations to its suggested corrections, helping you improve your writing skills.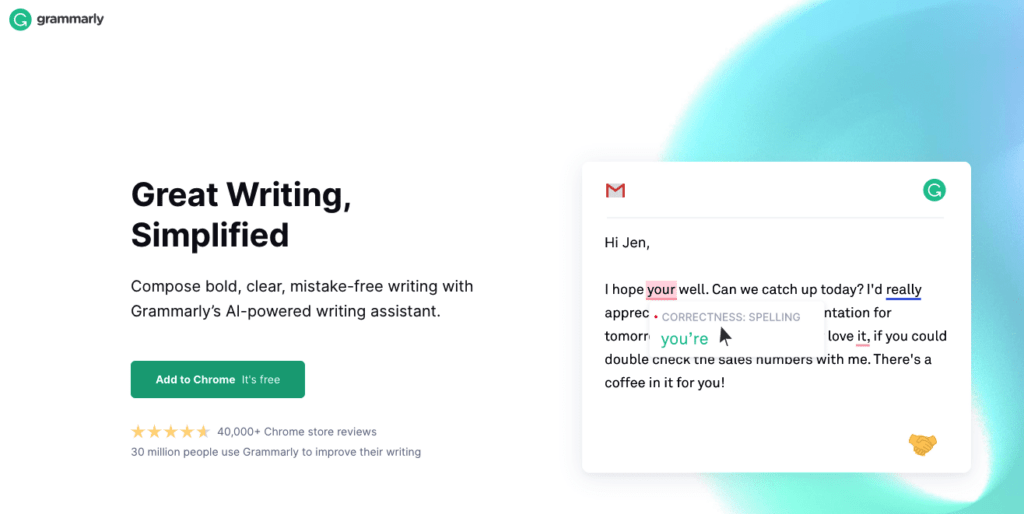 CapCut
If you've been on TikTok at all recently, you'll know that CapCut has experienced a surge in popularity, and for a good reason. CapCut is a video editing tool that was developed by the same people who created TikTok.
It has a vast music library, is free, and is very easy to use. It's great for making quick videos and more long-form video content to post to your social media accounts. As you already know, creating video content is a fantastic way to boost your engagement since users respond best to videos.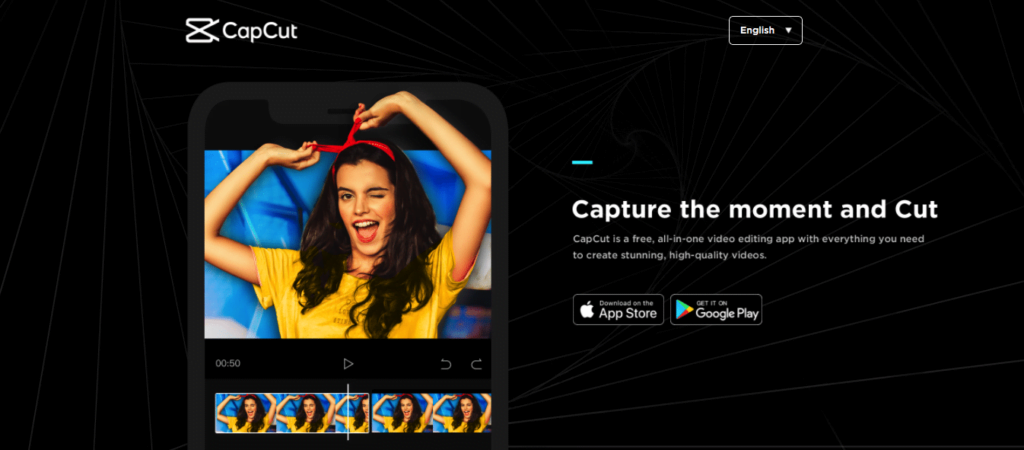 Do You Want to Be a Creator On Social Media?
For businesses of any size, social media presents a massive marketing opportunity that would be foolish to pass up. Regardless of the niche or industry, you are a part of, there is an ideal platform out there to help you be a good content creator and reach the right audience.
For instance, Instagram and Pinterest are two of the best social platforms for brands that rely heavily on imagery. Or, TikTok, which is, without a doubt, the best platform for a content creator to use to target a younger audience.
People no longer use one social media but are involved with several at a time. As a content creator, it is up to you to use several platforms to reach your audience and achieve success.
Tips for Different Platforms
With all of the above information in mind, it is essential to understand that not every platform is best for your brand. Some are more suited to images, while others work better for videos, and we're going to help you find the balance.
Instagram
Instagram is undoubtedly one of the most popular social media globally and is used to share images, short videos, and stories that last 24 hours, which followers can see. Instagram can be very powerful for reaching a huge pool of potential customers for creators and business brands alike.
Instagram is known for its IGTV, which is used to create and post longer videos, and for its hashtags, which the best content creators use to reach new audiences. Both of these features can be used to reach a broader age group and audience that extends further than simply your followers.
One of the app's only downsides is that it is used mainly to share images and not video clips. If you are looking to share mainly videos and short video clips to promote your brand, Instagram won't be the platform for you.
Twitter
Many people feel that Twitter is limiting simply because of the limit on the number of characters you can use per Tweet. But when you consider that the platform has more than 330 million users each month, it is easy to see why it is super effective for a brand's marketing priorities.
Other than allowing you to reach millions of other users, Twitter offers other perks specific to the platform. For instance, it is a fantastic tool for keeping up to date with the latest trends, and all it requires is keeping an eye on your feed and following the proper accounts.
Twitter is also excellent for supporting your customers, and in fact, many brands today use this social media as their main point of contact for their customer service. Twitter is a social media about consistency, so if you want to be successful on it, you'll need to be consistent.
TikTok
TikTok was not nearly as popular as it is now when it was first launched, but it has become one of the top social platforms of all time in a matter of months. It allows users to create short-form videos, and the algorithm is set up in such a way that anyone has the chance to go viral.
The For You page is where all of the magic happens. Users strive to get on the FYP because it often results in a viral video. If your brand creates mostly videos, whether they're promotional or educational, TikTok is most certainly the platform for you.
You have to follow no real video templates, so you can create any content you want. In other words, go crazy! One thing that sets this platform apart from its competitors is its use by a significantly younger user base. Half of TikTok's users worldwide are below 35 years old, and another significant majority are between the ages of 18 and 24.
With that being said, you will want to make sure that your content is suitable for a younger audience. So, make it simple, short, and to the point, and you're guaranteed to succeed.
Similar posts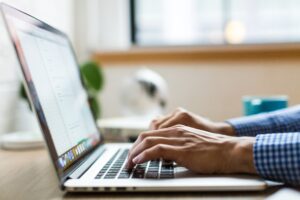 Video creators
Breaking Into The Creator Economy: Key Steps To Success
Almost 50% of influencers say they earn money from their accounts, […]...
Read full article
25 Jan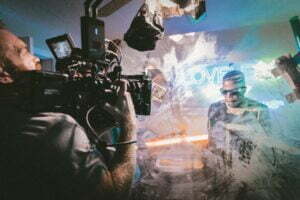 Video creators
How To Become TikTok Famous Overnight
Have you ever wished to become famous on any of […]...
Read full article
24 Jan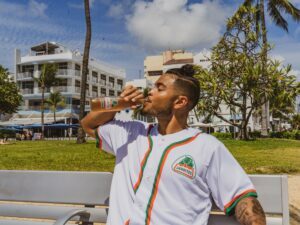 Video creators
How to Become a Brand Ambassador on Instagram
For better or for worse, social media has the unmatched […]...
Read full article
13 Jan