User-Generated Content: Stay One Step Ahead And Skyrocket Your Sales
Updated: November 15, 2023
4 min read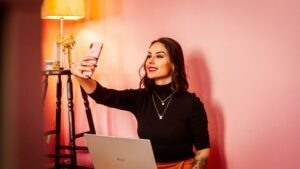 When it comes to choosing a brand who do you trust more as a reliable source, there are two choices. The brand itself or a fellow consumer, who already uses its products?
It is a well-known fact that nowadays we're more likely to turn to friends and family for recommendations. We ask about a specific product or a brand, because we already trust their judgment. That is the main idea behind UGC (User Generated Content). It helps to create a trustworthy relationship between the brand and the consumer making their experience with the product the center of attention.
Is User Generated Content Worth The Effort?
As an example, one of the best well-known brands in the world – Toyota – ran a six-week UGC Facebook Ads campaign, called "Feeling the Street" to celebrate the world's best street performers. The result? They boosted their Facebook Ads engagement by 440%.
So that pretty much answers the question of why you shouldn't miss out on a great opportunity to easily connect with your most loyal brand fans and find new prospective customers. Now let's talk about a more direct approach.
A New High – User Generated Videos
What's In It For The Brand?
Cost Efficiency
It is considerably cheaper than investing thousands for in-house studio created content. Usually, that kind of content to the consumer looks forced and not organic. The allure of user-generated videos is that the users run the show, while marketers don't have to empty out their pockets on something that may or may not perform well.
User Generated Content is Real Sales Booster
Genuine word of mouth through personalized video content can be extremely influential and result not only in an increase of brand image but also in sales' boost. Ecovacs case study shows that the brand increased sales through Facebook Ads campaigns, applying user generated videos.
High Engagement Rate
User-generated videos are fun, easy, organic and make people want to want to know more about the product like no other media. According to Comscore's study, ads with user-generated product videos had on average a 28% higher engagement rate, in comparison to in-house only produced videos.
Ready? Set? Generate!
Nowadays users are becoming independent brand advertisers. UGC is the king and video content is the ultimate choice for a successful advertising campaign.
Cracking user-generated content is not that complicated. You have to let your audience share their experiences with the world making them the center of it all using creative video content. Then use the content for your Facebook advertising campaigns, to boost up sales.
Being a marketer, if you are not keeping up with the changing tides, your brand will be left out in the cold. So keep up with the shifting trends and let your users lead the way!
Selling Online?
Sign up to Billo and get authentic brand-user made video ads to boost your sales.
Update your marketing strategy with Billo's UGC and video ads
Similar posts
User-generated content
UGC Creator 101: Everything Budding Content Creators Need to Know
Whether it's sharing our daily adventures on social media, crafting […]...
Read full article
7 Dec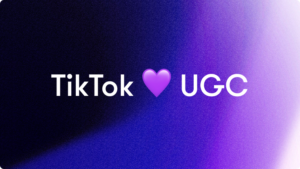 User-generated content
TikTok UGC Marketing: What You Need to Know
Gone are the days when TikTok was a simple platform for […]...
Read full article
28 Nov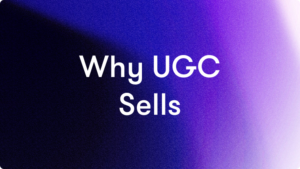 User-generated content
Why UGC Is Marketers' New Favorite Way to Sell
Marketers, in their quest for innovative strategies to captivate and […]...
Read full article
27 Nov