6 Tips For Crushing Black Friday And Cyber Monday Sales Using Facebook Ads
Updated: November 15, 2023
4 min read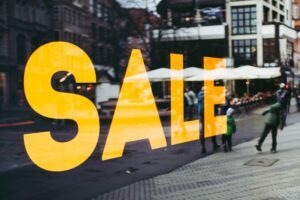 Online spending always increases around the holidays but this year the COVID-19 pandemic will have more people shopping exclusively online than ever before. If you start throwing up ads with promos right before Thanksgiving, then you are already far behind the game. Proper Black Friday and Cyber Monday sale preparations start well in advance. Here are 6 tips for holiday digital advertising that you might not have considered before.
#1. Plan Your Promotion Deals In Advance

People start mentally shopping for their loved ones and keeping a wishlist of their own well in advance of the big sale weekends just after Thanksgiving. They will keep coming to your website to check for hints of upcoming promotions, so don't leave them hanging. If you plan what will be available in your bundle deals and discounts then you can start generating interest around these items early on.
#2. Increase Traffic Weeks In Advance And Keep Them Engaged
That week between the start of Black Friday and the end of Cyber Monday will be an expensive mad dash for traffic and ad placement. You can increase your odds of getting the upper hand by starting your increased ad spend early, up to three weeks early. The more people you can attract to your website in the weeks leading up to the big sales, the more accurate and effective your retargeting ads will become. Try new cold and broad and lookalike audiences.
Coco Village came up with an original promotion idea that encourages parents to take a quiz to find ideal presents for their little ones. The main CTA says "Create a perfect holiday wishlist & receive a $10 gift card". The ad was launched in early October. This strategy is perfect for increasing traffic to your website and gathering valuable information that can be used for Black Friday, Cyber Monday and Christmas campaigns. People are not being pushed to buy anything, however the helpful quiz and holiday wishlist enables Coco Village to create a laser-focused retargeting for their holiday season campaigns.
#3. Target At People's Emotions And Use Custom Landing Pages
Don't count on using the same ads you created earlier in the year for this shopping event. Holiday ads that are specifically themed, targeted towards people's emotions, will outperform generalized ads. You need to be conjuring up images of Thanksgiving turkey, Christmas morning present opening, or other emotionally-driven winter events.
Also, pay attention to your landing pages and make them custom to the promotion and theme as well. This will help you to retarget the clients interested in specific deals easier.
#4. Use Dynamic Ads To Send The Right Deals To The Right Audience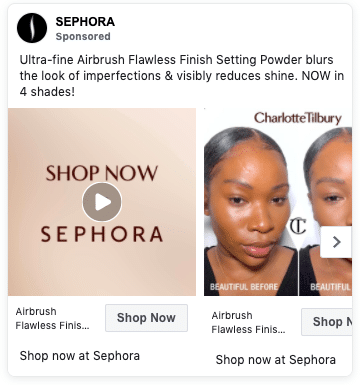 If you have a large catalog of products, it might not be an effective use of your time to create individual ads for every item. You can use Facebook's dynamic ad option instead. Dynamic ads will generate ads from your catalog based on viewers' likes and actions, making sure the right ads and offers are getting seen. You can use dynamic ads for both prospecting and for retargeting purposes.
#5. Use User-Generated Content In Your Retargeting Ads
Speaking of using the right ad creative, don't forget that using user-generated video as your ad creative will increase engagement, traffic, and conversions. User-generated ads are especially good for retargeting. In fact, 70% of American consumers say they are more likely to purchase an item after viewing user-generated content.
Picture this, your potential customer sees an ad that leads them to your website a few weeks before Black Friday. Now they know what you sell and their interest is heightened. If they haven't purchased from you before, they are now in a fact-gathering stage where they will be easily swayed by authentic user reviews and experiences. When they are retargeted by an ad showing a satisfied customer doing an unboxing or review, their buying impulse will be more easily triggered.
#6. Spend A Ton On Retargeting Ads
You've already increased your website traffic and gathered information about your client's interests and got your creatives ready. Now it's your time to convert!
Each business is unique so there is no hard and fast rule on what you should be spending on holiday ads but, in general, you should expect to increase current spending by 30-50%. This is certainly one of those "you have to spend money to make money" moments. You want to spend as much as your budget will allow on retargeting ads between Thanksgiving and the end of Cyber Monday.
Wrapping Up
If you haven't already started, get to work on your holiday advertising battle plans right now. Be sure to use authentic UGC in your video ads that retarget shoppers in order to get the most conversions for your promotions and deals.
Need User-Generated Videos For Your Ads?
Sign up to Billo platform. We help businesses and creative consumers connect to get that content which drives sales.
Update your marketing strategy with Billo's UGC and video ads
Similar posts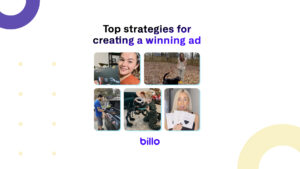 eCommerce marketing
Unlock the Power of Persuasion: Master the TOP3 Ad Script Writing Formulas (With Examples!)
Are you struggling to craft ad messages that truly resonate […]...
Read full article
24 Jan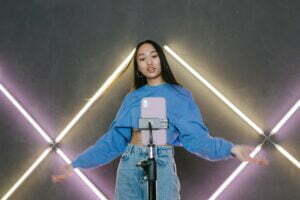 eCommerce marketing
Weekly eCom UGC Examples #1
Lack of inspiration, creatively drained, or writer's block. Whatever you […]...
Read full article
7 Oct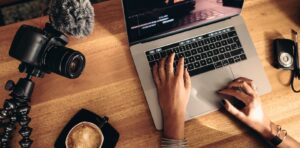 eCommerce marketing
How To Create Sales Increasing Product Videos In 5 Steps
Introduction  There are several ways to increase sales for a […]...
Read full article
8 Jul