How can you get a higher ROI on your Facebook Ads to increase sales and scale your brand?
This post answers that question with 7 proven methods to optimize your Facebook Ads.
#1. The Perfect Length for Creating Facebook Ads
The common belief for creating Facebook Ads is the text should be short. However, in a post on AdEspresso by Paul Fairbrother, he challenges this assumption. He observed a trend that mid to long texts produce the lowest CPA and maximizes your leads. When simplifying ads to a single sentence, the CPA went up.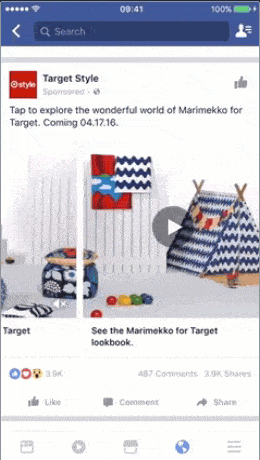 Most surprising, however, was the survey they did before this test. They found that 89% of marketers voted for the 3 worst-performing options. The worst performing ads were single-line sentences, whereas the best performing ads had a paragraph of text or several paragraphs.
It turns out, the perfect length for creating Facebook ads follows the Goldilocks principle, not too short and not too long.
#2. Highlight the Brand Early When Creating Facebook Ads
In the first sentence of your Facebook Ad, you should highlight your brand name and what you promise.
You can slip the brand name into your copy by talking about benefits, then connecting them to your brand. For example, you could say:
"The benefits of using [brand name] are…. [insert benefits]".
Or you could say:
"One benefit you get is [insert benefits], when you sign up with [brand name]".
You could also use it right at the start of a sentence by introducing a concept, idea, benefit, or message, starting with your brand. For example:
"[Brand name] believes that… [insert benefit or belief or message]".
This is how to stamp your brand name in the consumer's mind, improving the impact your message has on their memory. You can also improve the quality of the Facebook ad just by referring to a huge amount of Facebook ad templates online to get good design ideas.
#3. Design for Muted Video
The issue with creating Facebook video ads is that Facebook mutes videos. Users must click the video to unmute, meaning if you don't optimize for the sound is off, you'll miss a lot of attention.
In order to optimize for the sound off, add subtitles to the video with clear lettering or with white text on a black banner. This way, your target audience will read the subtitles, and your message will get through.
This improves your chance of earning a click because users can watch your ad without listening to it.
#4. Think mobile-first
Over 50% of website visitors are now on mobile, so you have to think about targeting mobile users when creating Facebook ads.
We recommend creating short, mobile-friendly follow-up emails since many users will sign up for your offer through their phone and then check emails on their device too.
A recent post by Facebook found that mobile-optimized Facebook videos raise brand awareness by 67%.
Facebook has also laid out the guidelines for creating ads with the correct sizing. Here is a breakdown of how to optimize your ads for each mobile feature.
Feed Placements: 1:1 size for images and 4:5 for videos.
Story Placements: 9:16 size, since most people hold their phones vertically.
Video Carousel: 1:1 size and consistent ratios across all videos in the carousel.
In-Stream Video: 16:9 horizontal to fit the videos ads will appear in
Audience Network Placement: Facebook recommends a 9:16 vertical.

#5. Use User-Generated Content (UGC) for Facebook Ads
User-generated content (UGC) is any content that is created by other people, not your brand or business. They could be your target audience, happy customers, interviews with strangers, content posted and shared on your brand page, or any other UGC.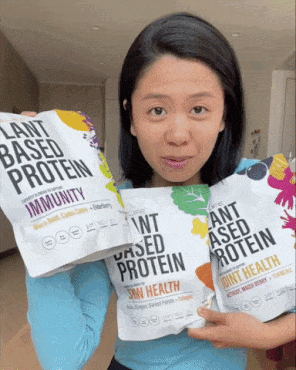 Brands can then share UGC on their social media accounts to naturally spread awareness about the brand. User-Generated Content results in 29% higher web conversions, and 79% of consumers say UGC highly impacts their purchasing decisions.
You should hunt for UGC and use it in your advertising. This includes creating conversations, asking questions, and requesting users to submit content which you can then use as UGC.
#6. Optimize ROI by Segmenting Your Audience
When creating Facebook ads, the first thing to consider is your target audience. If you know this accurately, you can segment your audience, targeting only those most likely to purchase.
There are several ways to segment your audience, so let's look at a few possibilities. Each unique segment can have its own targeted ads that will produce higher ROI's for your entire campaign.
Location: Target customers who live in specific parts of the world, country, city, or state.
Demographic: If your audience is of a specific age or gender, you can target them using the demographic filter.
Interests: Target users based on unique behaviors, hobbies, or interests.
Behavior: You can target users based on purchasing behavior or which devices they most commonly use.
Retargeting: Use a Facebook pixel on your landing page and create ads only for those who've landed on the page.
Lookalike: Facebook allows you to build custom audiences of people similar to existing customers.
Use all of these segmenting techniques to create highly targeted Facebook ads that resonate with your audience. Test out different targets, and you'll find out which ones have the highest ROI and are most likely to purchase your products.
#7. Use Native Placements for High Engagement
Facebook recommends using native advertising, meaning that your adverts fit the look and feel of the platform they are on. These posts invite more engagement and earn higher CPM's because they blend in with their surroundings.
It's essential to make sure people know it's an ad, or they may gloss over the post if its blends in too well. It's about finding the balance between creating native placements and also leading customers to your offers.
Key Takeaways
When creating Facebook Ads, you should follow these 7 tips to increase your ROI, improve ad performance and engagement, and scale your ads successfully.

Facebook ads are becoming more competitive and expensive, so knowing these optimization techniques will help you, and anyone you know achieve better results using Facebook Ads.

Share this post with your friends on Facebook and Instagram to provide value to your audience and help other businesses and advertisers optimize their Facebook ads.
Similar posts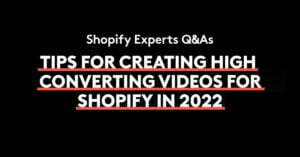 Video Marketing
Shopify Experts Q&As: Tips For Creating High Converting Videos For Shopify In 2022
We teamed up with VideoWise for an exciting Q&A session […]...
Read full article
2 Jun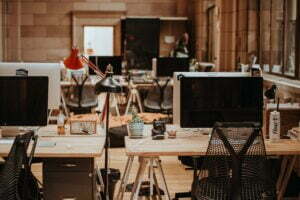 Video Marketing
14 Steps to Create Corporate Videos
By not using this great tool to increase their sales […]...
Read full article
25 Jan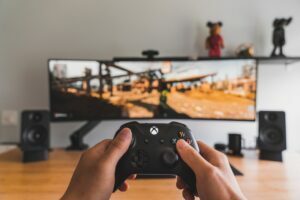 Video Marketing
Video Games Advertisement
If you're looking to reach all new heights for your […]...
Read full article
13 Jan