Beginner's Guide to Facebook Video Ads
Updated: November 15, 2023
4 min read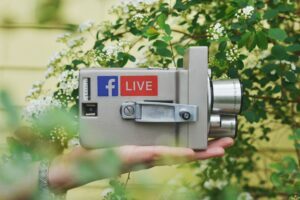 Facebook video ads have some of the best return on ad spend you can find, if you do them right. This way gives you a chance to connect with your audience in meaningful ways, show off your brand's personality, and more.
In this article, we're going to cover how Facebook video ads can help your brand grow, how you can begin, and what are some of the best practices you don't want to miss out on.
Why Facebook Video Ads?
Facebook video ads are exactly that – ads. What makes this specific form special? Facebook's ad targeting tools.
Brands big and small show inspiring success with Facebook Video Ads. Some Facebook Video Ads examples include Colgate UK, who boosted sales by 7.1%, and Ecovacs, who increased their sales within the first three months.
Databox highlights how video content is more efficient at improving engagement and conversion rates. In fact, 59.3% of marketers see more clicks on video content.
Static Ads vs Video Ads for Facebook
How does that work? People are used to static ad content. They conditioned themselves to ignore this kind of ads when scrolling through their Facebook feed. Meanwhile, video ads offer a chance to better engage your target customers and make them stop scrolling their feed to check out your content.
Best Facebook Video Ad Practices
Let's go over some practices that will help you maximize the return on your ad spend:
1. Make Sure Videos Don't Need Sound
According to Digiday 85% of Facebook users scroll their feeds on mute. That means you can't depend on good audio to make that conversion.
With this in mind, be sure to keep your videos mute-friendly – add easily read subtitles, or just show instead of telling.
3. Carefully Define Your Audience
When it comes to social media advertising, visitors expect personalized content that's relevant to them. Miss this target, and your ad will be scrolled through by people who aren't likely to convert.
As mentioned before, the rich targeting settings will help you find your perfect customer easily, reducing your ad spend. While it might be tempting to cast a wide net to maximize how many people see your ad, at the end of the day it won't bring you conversions or much brand recognition.
The more specific you are, the better. Spend time doing careful research figuring out what the traits of your target audience are before you launch your campaign.
Facebook Video Ads for eCommerce
Online store owners have especially great odds of benefiting from this type of ads. Let's cover some of the benefits of Facebook video ads for eCommerce:
How to Get Started?
Luckily, you can start your own Facebook video ad campaign in essentially minutes.
For the beginning, open your Facebook Business account and:
Open the dropdown menu on the top right side of your screen. Select Create Ad.
Choose, which one of the goals offered applies best to your brand.
Customize the targeting settings – specify the age, location, gender, interests, and more. Be sure to carefully consider who your target customer is.
Upload your video ad, and launch your campaign.
Wrapping Up
Facebook video ads are an essential tool for every digital marketer. It's a great way to start growing your business without playing guessing games or heavily investing.
Join the successful companies that took their business to the next level with Facebook video ads today.
Selling Online?
Sign up to Billo and get authentic brand-user made video ads to boost your sales.
Update your marketing strategy with Billo's UGC and video ads
Similar posts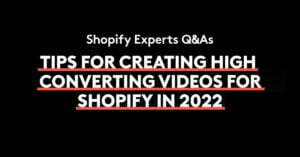 Video Marketing
Shopify Experts Q&As: Tips For Creating High Converting Videos For Shopify In 2022
We teamed up with VideoWise for an exciting Q&A session […]...
Read full article
2 Jun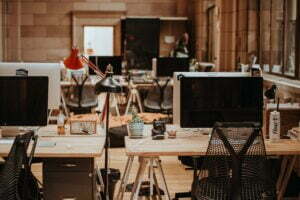 Video Marketing
14 Steps to Create Corporate Videos
By not using this great tool to increase their sales […]...
Read full article
25 Jan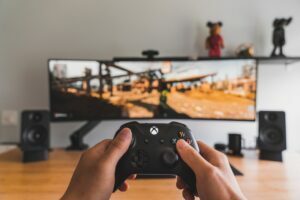 Video Marketing
Video Games Advertisement
If you're looking to reach all new heights for your […]...
Read full article
13 Jan