All at once, branded content marketing means nothing and everything – it's just one of those vague terms that get thrown around. There's no single expert in this growing discipline, and nobody has all of the answers.
In this article, we're going to take a look at what exactly branded content is, how it works, and how you can apply it to your brand to boost your business. We'll provide you with actionable and helpful advice no matter what your field is, whether you're a publisher, marketer, or creator.
Read on for more.
The Value of Branded Content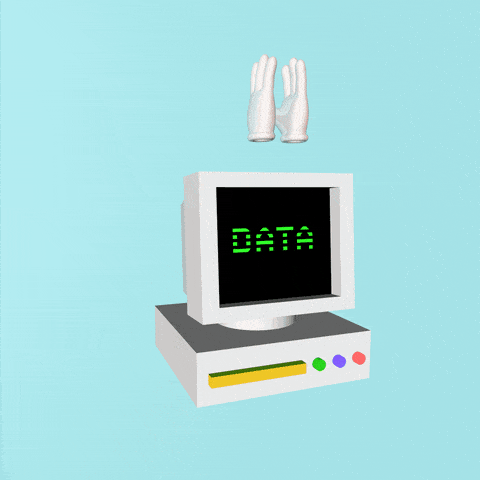 Marketers and brands alike have had some difficulty coming up with a solid definition for branded content, mainly because the industry is constantly changing. To put it simply, branded content is any published media that a brand has created.
This means content that was created specifically for the purpose of publication with a publisher, such as USA Today or Bustle. Brands leverage the expertise, trust, and reach of premium publishers, which allows them to connect with a new, highly targeted audience.
The Evolving Industry & How to Keep Up With It
In the last few years, branded content has become much more than just some buzzword. This advertising form has transformed, with more advertisers and publishers investing in it than ever before.
Whether you are a startup company aiming to build brand affinity by disrupting your industry or a massive company like Coca-Cola trying to develop relationships with a new target audience, both small and large businesses are looking for an innovative marketing strategy to engage with their audiences.
While branded content is certainly a tool for building relationships, it is also an answer to a number of growing concerns for sustainability in the long term. It has become a significant opportunity for revenue for many publishers, especially in comparison to traditional advertising campaigns.
Away With the Banner Ad
No matter what you are creating, your content has to do more than traditional advertising. This is because consumers aren't interested in banner ads anymore – perhaps they never were.
About 25% of internet users use ad-blockers, and between 2014 and 2018, Netflix – which is an ad-free streaming platform – grew from 50 million to 125 million subscribers. People don't like advertisements, and they will pay to avoid them both while watching their favorite shows and when online.
So, it is up to marketers to provide consumers with something that communicates their brand values meaningfully. Branded content is generally more appealing because it is more about providing value and less about selling products.
Most consumers want to learn about products through content and a brand story and respond positively to brands that offer thoughtful subject matter expertise.
What Branded Content Isn't
Now that we know what branded content is, it helps to know exactly what it isn't. Branded content does not focus on products and services, and while product placement certainly can appear in the content, they are not the primary focus nor talked about directly.
Instead, there is a more significant focus placed on the brand story and brand values. Branded content also is not invasive.
T.V. spots or digital formats like pop-ups and banners are based on stealing the user's attention and time. On the other hand, branded content is consumed voluntarily by the user.
The Benefits of Branded Content
One of the best things about creating branded content is that it is not invasive. A traditional marketing strategy, such as one that uses banners that interrupt navigation, will generate far more rejection amongst users.
Instead, branded content seeks to attract users and a brand's target audience in a more natural way and makes them want to get involved. Successful content campaigns also create an emotional connection. The best-branded content can tell stories that get the audience excited.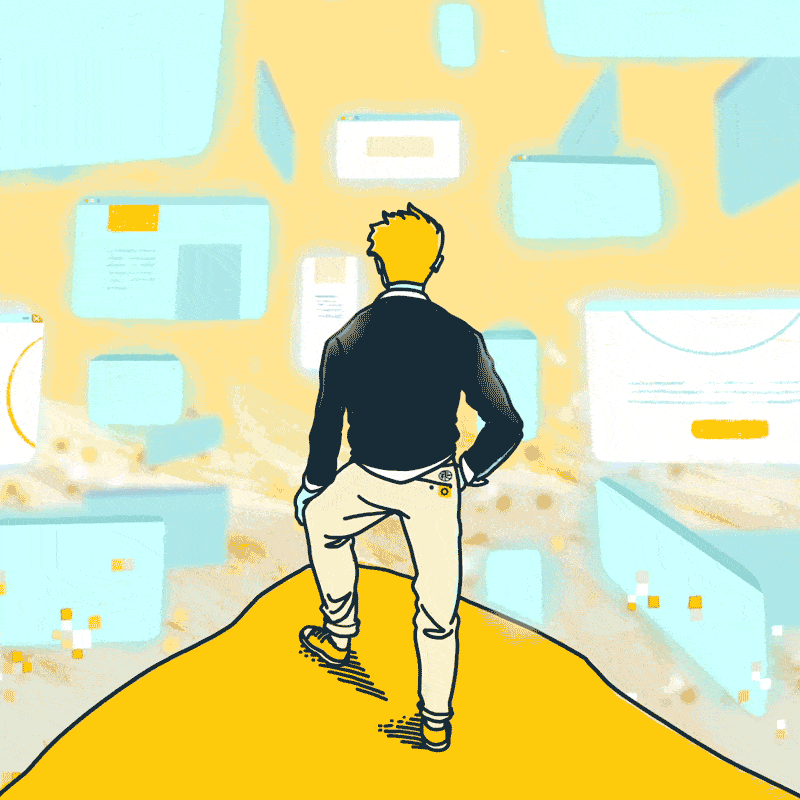 Branded content campaigns also improve the positioning of the brand. Rather than simply repeating a slogan, this type of advertising tells a story that represents the values you are looking to associate with your brand.
The characteristics and positives associated with a brand register in the minds of the audience.
Lastly, and perhaps most importantly, branded content can help you drive engagement with your customers and reach your ultimate goal of success. Although it is associated with more metrics and notoriety, excellent branded content can bring plenty of traffic to your website, which will introduce your customers to the conversion funnel.
Examples of Branded Content
While it's all good and well to know what branded content is and isn't, having some great examples of branded content can help you get a much clearer picture of what you should be aiming for when.
Here are five examples of branded content out there. These are just a few of the many examples from across the internet.
G.Q.
G.Q. partnered with Goldman Sachs to create a series of YouTube videos on their YouTube channel called My First Million.
In it, young athletes discuss how they spent their first big paycheck. Not only do they talk about things like fashion or luxury cars, but also critical financial decisions that they have made.
This series of videos is one of the most viewed on G.Q.'s channel since it combines financial literacy with entertaining content from the world's best athletes. Many of the athletes featured talk about paying off debts, property investment, and helping their families out financially.
The Morning Show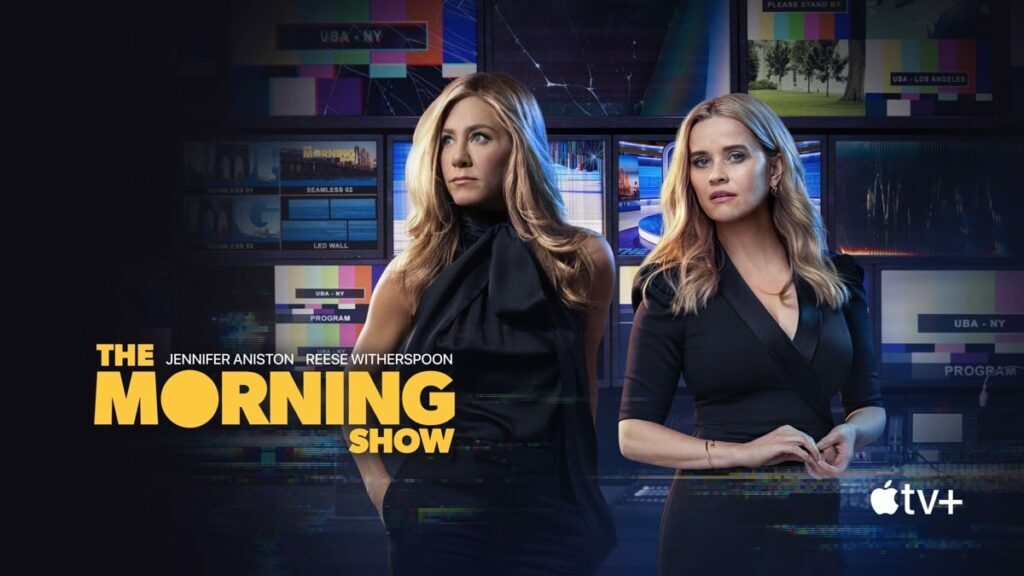 Apple is a perfect example of a marketing and branding expert, but in 2019, they stepped their game up when they launched original programming on the new service, Apple Tv+. One of their programs, The Morning Show, is an excellent example of how branded content is done right.
Not only does the show feature a timely and relevant premise that is engaging, as well as A-list acting talent, it also heavily features the wide variety of Apple products throughout the series.
While The Morning Show can be considered an excellent example of product placement, it is, ultimately, great branded content. The show was created for Apple by Apple and features its products to highlight the integration and diversity of the brand.
Coca Cola
The world's most famous brand really does not need to communicate the fact that they produce soda. Instead, they have decided to focus on communicating a value that is universally popular – happiness.
Within the world of Coca Cola, there are plenty of examples of branded content:
The cans with names, which summons the collector spirit of consumers and achieved millions of mentions on social media.
The announcement surrounding families, where children from unconventional families would pose questions to their parents in order to conclude that they are happy with them
The Journey magazine trends, which transforms its website into a sampler of the values of the brand.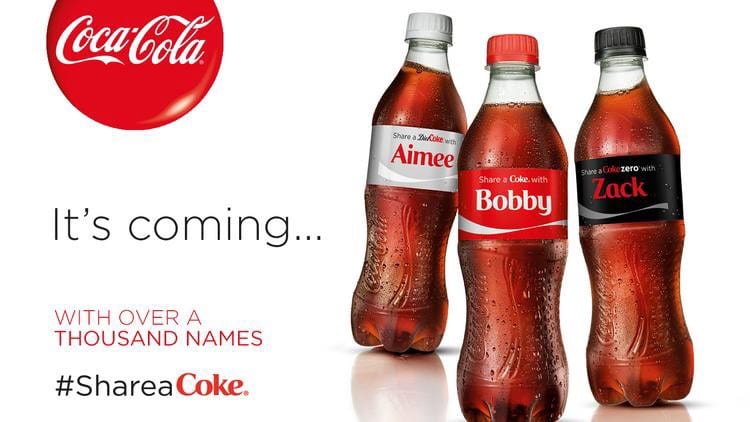 Red Bull
This energy drink brand is by far one of the most successful examples of branded content globally. These days, they create content that is all about telling stories that promote the brand's values, like athleticism and a love of risks.
Felix Baumgartner's jump from the stratosphere at 38,969 meters high is undoubtedly the most famous example of Red Bull's branded content. Red Bull organized the technical means to carry out the feat, which was a world record and managed to have half of the world's population paying attention to them for days.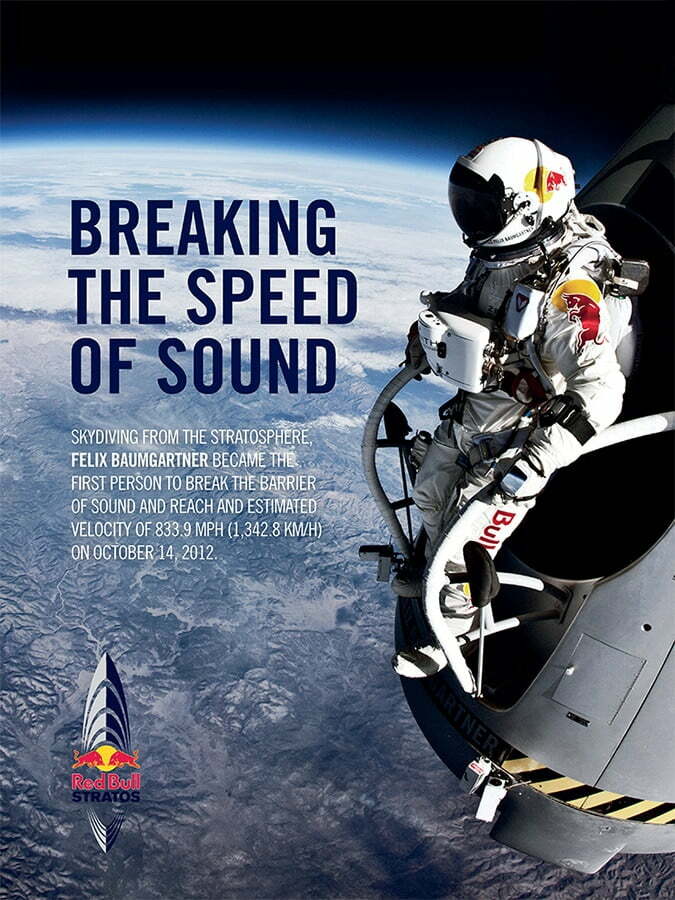 Some estimates believe that the returns from the related content tripled the investments.
The event was also one to remember and had a very positive long-term effect on Red Bull. However, the stunt also involved a risk of something going wrong during the jump, which is why some brands decided not to participate.
Victoria's Secret
This American lingerie brand is an excellent example of how to use self-promotional events to generate branded content.
Each year, the famed Victoria's Secret fashion show creates anticipation worldwide. It has become a pop culture phenomenon in the U.S. and has been in the media for months, with people speculating who the models are going to be, who will be performing at the show, and how the garments will look.
Every year, Victoria's Secret has social networks in a buzz. This is why the brand is one of the best examples of marketing content in the world.
How to Create Branded Content
As we've mentioned before, the sphere of branded content is ever-evolving. With 86% of business-to-consumer brands using content marketing, the quality of stories being told is at its highest.
Let's look at some of the most influential trends that brands use when they create branded content.
Don't Just Talk
You need to use your client's products to create your branded content or to help the characters in your story achieve their goals.
For instance, if you partner with a software provider, think about the problem that their software solves, then tell a story about someone using that product to overcome that problem. Even better, make the storytelling medium the product itself.
Make Fact of Fiction
When you are developing branded content to promote a T.V. show, find a connecting thread between the real life of our world and the show's fiction to add some depth to your content. Investigate what the characters' lives would be like in the real world, and share those stories.
Personalize to Your Target Audience
Try to think of your branded content as more than just a series of articles – think of them as human interest stories.
Stories resonate with audiences far more than generic content. Poetry and Paint is a fantastic example of this. It is a collaboration between the TNY Studio of The New Yorker and Canada Keep Exploring and tells the stories of visual artists Bareket Kezwer and Cleo Wade.
The goal was to connect with viewers by showing them what Toronto's most populated city in Canada means to these two creatives.
Make Quiet Voices Heard
While the industry is evolving, marketing still faces several challenges in terms of being inclusive. By providing underrepresented groups with a platform, you can position your brand and its branded content as forward-thinking and culturally engaged.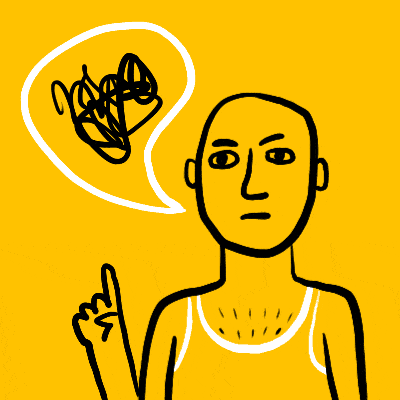 However, you need to be mindful and do a lot of careful consideration – the partnership needs to be honest, or you will turn your readers away from your branded content.
For instance, Easterseals and Variety created a very thoughtful series known as Abilities Unlimited, where they encouraged those in the entertainment industry to work with people with disabilities.
FAQs
What is an example of branded content?
u003cbr/u003eOne great example of branded content is one that we mentioned earlier in this article – Red Bull's collaboration with Felix Baumgartner. The daredevil free-dove from the stratosphere, setting a world record for the highest dive in recorded history.u003cbr/u003eu003cbr/u003eHalf the world tuned in to see the jump, and the event boosted Red Bull's audience drastically. The brand received plenty of attention, and people were talking about the stunt for weeks after.u003cbr/u003eu003cbr/u003e
What are different types of branded content?
u003cbr/u003eu003cspan style=u0022font-size: revert; color: initial;u0022u003eMost publishers and marketers agree that there are four main types of branded content: the 'servicey type', the 'explainer type', the 'feature type', and the 'challenge type'.u003c/spanu003eu003cpu003eu003cstrongu003eServicey – u003c/strongu003eThis kind of content serves a utilitarian purpose. Think of headlines like Subverting Beauty Stereotypes With Makeup – Brought to you by Maybelline, or The Best Places to Watch Extreme Sports – Brought to you by Red Bull. This type includes some of the most-watched content out there, and you'll also find lots of influencer marketing here.u003c/pu003eu003cbr/u003eu003cpu003eu003cbr/u003eu003cstrongu003eExplainer – u003c/strongu003eThis kind of content is meant to be educational. Some good headline examples include The History of Designer Fashion – Brought to you by Gucci, or Why Flip-Phones Are Making a Comeback – Brought to you by Samsung. u003c/pu003eu003cbr/u003eu003cpu003eu003cbr/u003eu003cstrongu003eFeature – u003c/strongu003eFeature content is meant to inspire. Think of headlines like Dream Beach Getaways in the Caribbean – Brought to you by Smartwater, and 10 Powerful Women Thriving in Tech – Brought to you by Bumble. u003cbr/u003eu003c/pu003eu003cbr/u003eu003cpu003eu003cbr/u003eu003cstrongu003eChallenge – u003c/strongu003eThis content type is meant to be entertainment. Some examples could be I Lived in a Smart Home for a Week – Brought to you by Google or I Went Vegan for a Month – Brought to you by Beyond Meat.u003c/pu003e
What is a branded content package?
u003cbr/u003eA branded content package is essentially any form of branded content. It can include things like articles, videos, podcasts, and sometimes even live elements that bring relevant value to the consumer. The Billio app is an excellent example of a service that allows you to create branded content packages.
Similar posts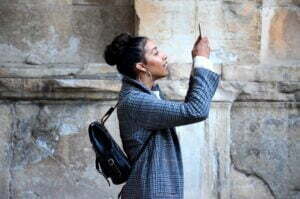 Digital Marketing
Monetizing Social Media
The Best Ways to Make Your Social Media Presence Lucrative […]...
Read full article
25 Jan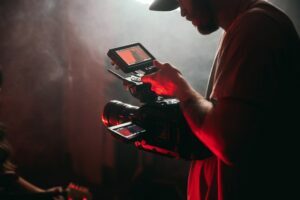 Digital Marketing
How To Make a Commercial
So you started a company and have the products ready […]...
Read full article
25 Jan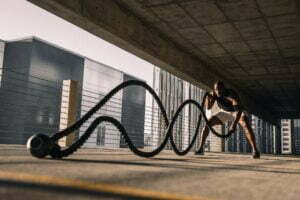 Digital Marketing
Wellness Influencers
With the wellness industry growing rapidly, it has become one […]...
Read full article
7 Jan