2 basic video ads (15s each)
What's that? These short promotional videos are like the superheroes of advertising, quickly capturing your audience's attention and showcasing your product or service in a visually captivating way. They typically run for a duration of 15 seconds and can be displayed on various platforms, including social media, video-sharing websites, and even streaming services.
What's that? These images are made to capture your product in all its glory, highlighting every curve, angle, and feature. They're a powerful tool that can attract attention, build interest, and drive sales. Whether you're showcasing your products on your website, social media, or even in print media, product pictures are a must-have in your marketing arsenal.
Beverages
We generated over
$350K in revenue

with a 6x ROAS

We have been able to successfully scale our ad spend without increasing the cost to acquire the customer. I highly recommend Billo to anyone looking to improve their advertising strategy with high-quality UGC videos.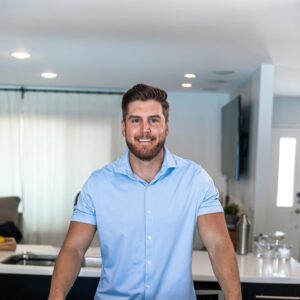 Justin Keller, Founder at The Mixologer
Got questions?
We have answers!