Facebook Video Ads Examples Proven To Win Sales
Updated: November 15, 2023
2 min read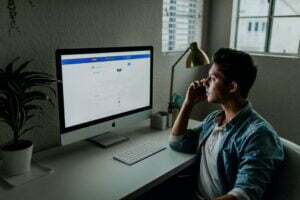 If you're selling online, you're probably running Facebook Ads. When deciding on your next ad visual, what's the first thing that pops into your head? A nice picture, a well-designed layout? How about a video? People spend five times longer looking at a video than a static visual and 85% of millennials say they've purchased a product or service after watching a video, according to Brightcove's 2018 Video Marketing Survey.
That being said, Video Ads should definitely be taken into consideration. Here are three inspiring success stories with Facebook Video Ads Examples, how such ads double sales, and win new consumers.
Colgate UK sales boost: video ads Example
Sales increase with video ads
A worldwide leading brand in cleaning robotics, Ecovacs increased sales within 3 months with video ads. They used their brand user made videos to personalize ads for each buyer persona on Facebook and Instagram video.
The results speak for themselves: 40k+ targeted buyers reach on an average CPM of $2.88 and doubled sales.
In this Facebook video ads example, not only did they leverage the power of video-based ads, but also the power of authenticity with the user-generated (UGC), or simply, user-made content. The thing is, user made content generates 6.9x the engagement of brand-generated content. To combine both videos and UGC, you have a winner's case!
Doubling of Leads
Another inspiring Facebook video ads example – My English School. This Italian language school chain won twice as many leads compared to their previous campaigns when started with engaging educational Facebook and Instagram video ads.
The Facebook success story states, the campaign resulted in 2X as many leads compared to previous year, 8.5% of leads converted to student registrations and the campaign reached 58% decrease in cost per lead, compared to previous year.
Get start with video ads
All of these Video Ads Examples are proven cases of sales and success. Inspired by these examples, our advice here is clear: when deciding on your next ad visual, consider a video.
We've talked briefly in our previous blog entry "A Low Cost Marketing Strategy", that video outperforms all other content types on social media. Now we see how it works when it comes to Facebook ads that win sales.
Increase sales with Facebook Video Ads
Get User Created Videos For Your Facebook Ads To Generate More Sales!
Update your marketing strategy with Billo's UGC and video ads
Similar posts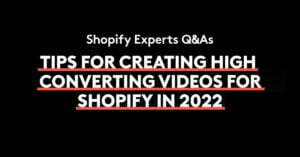 Video Marketing
Shopify Experts Q&As: Tips For Creating High Converting Videos For Shopify In 2022
We teamed up with VideoWise for an exciting Q&A session […]...
Read full article
2 Jun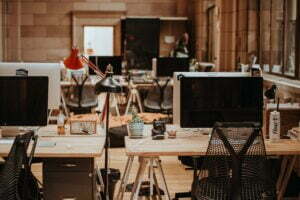 Video Marketing
14 Steps to Create Corporate Videos
By not using this great tool to increase their sales […]...
Read full article
25 Jan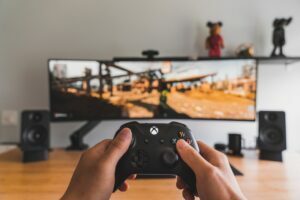 Video Marketing
Video Games Advertisement
If you're looking to reach all new heights for your […]...
Read full article
13 Jan