Fashion shoppers are totally internet savvy and they can spot a paid ad a mile away. However, their "add to cart" reflex can also be easily triggered by eye-catching visuals of their favourite styles. Everyone from small start-ups to mom and pops, to global giants of the fashion world are using Facebook ads already. If you follow a few best practices when it comes to fashion e-commerce Facebook ads, you'll raise your conversions in no time.
Why Fashion Ads Flourish On Facebook
Facebook has the widest set of demographics with over a billion and a half daily active users. It is also popular with both genders and a wide range of ages, making it a great fishing ground for fashion brands. While other social platforms are more gender-biased and skew mostly to a younger crowd, Facebook remains a staple in the digital world.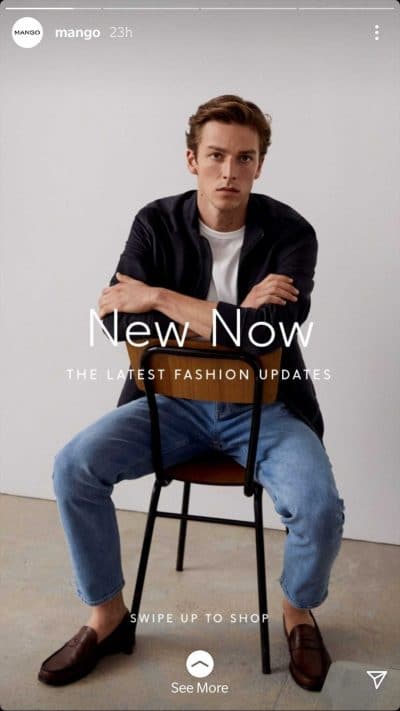 The packed audience isn't the only draw. Facebook ads, especially video ads, have an impressive 6.01% engagement rate. This is a lot higher than any organic posts on various platforms.
The success of these ads is attributed to the highly in-tune targeting and re-targeting options Facebook gives marketers. Consumers can't seem to get enough video content these days either. Viral video trends can help you boost your ad's relevance and entertainment factor.
One last powerful feature of Facebook ads for fashion is that you can display these same ads on Instagram, even if you don't have an Instagram account for your brand. Since Facebook acquired Instagram back in 2012 they have made several integrations between the two platforms, including their dynamic ad service. You can choose where your ads display within Facebook and Instagram, within the native feed, or even in the stories section.
Best Practices For Ad Content Used By Fashion Brands
Video Ads The Show Off The Fabric Or Lifestyle Shots
Use video to show off bright colors, the texture of the fabric, and the way clothes fit on the body. You can also show the clothing in use at work for career wear or at the gym for athletic wear. Video helps you tell a story.
User-Generated Content (UGC) Video Ads
If you want to go one step further with video ad content, try user-generated content with real people wearing your clothing. Seeing people who could easily be their peers wearing your clothes makes them look more trendy and relatable which can drive significant sales.
Stunning Visual Images Crafted Into Style or Gift Guides
You can bring more to the table than a pretty picture with your ad content. Use your brand to spread free fashion advice with style guides and gift guides featuring your products. You can use the carousel feature to add more than one photo to your ad. You can also use a mix of photos and videos in one carousel ad. To capture people's attention your video needs to be highly entertaining, emotional, or educational.
Personalize The Shopper's Experience
Use retargeting practices to follow consumers around their favorite internet hangouts. If they've visited your website you can use retargeting to show them ads on Facebook and Instagram. It can sometimes take a few tries before someone hits that add to cart button. Use a call to action that will resonate with our specific audience and then watch the analytics as they roll in. As you collect data from your ads, fine-tune your targeting to focus on the people that are most likely to engage with you. Using data to your advantage in this way will help lower your ad spend while increasing conversions. 
Examples Of Fashion Video Ads
You can see a real-world example here with Designer Shoe Warehouse. They were able to attract shoppers on Facebook and Instagram with video ads. Their website sales increased by 13% as a direct result of their ads. DSW, as they are known, offers designer shoes at affordable prices. They used mobile-first ad creative with bold colors, video, zooming in on products, and fun text overlays. 
.
Global fashion icon Calvin Klein used Facebook video ads to obtain 3x the number of online purchases using a dynamic video poll in their ad creative. This ad cost them 50% less compared to a standard video ad and resulted in 13x the amount of traffic to their website resulting from the ad. Their "boxers or briefs" poll ad was fun and creative.
Wrapping Up
If you're trying to come up with the best mix of marketing methods for your clothing brand, don't sleep on Facebook video ads. Combine the elements of user-generated content (UGC) and bold video ads with retargeting and data mining for the best results.
Similar posts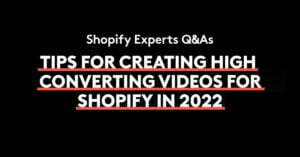 Video Marketing
Shopify Experts Q&As: Tips For Creating High Converting Videos For Shopify In 2022
We teamed up with VideoWise for an exciting Q&A session […]...
Read full article
2 Jun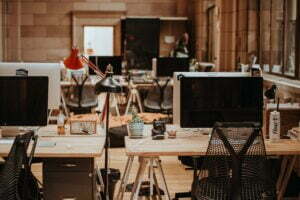 Video Marketing
14 Steps to Create Corporate Videos
By not using this great tool to increase their sales […]...
Read full article
25 Jan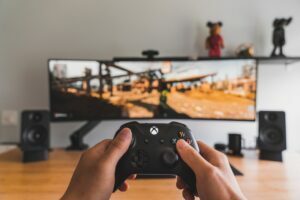 Video Marketing
Video Games Advertisement
If you're looking to reach all new heights for your […]...
Read full article
13 Jan