TikTok has gotten massive in the past couple of years. Today, it stands among the leading social media platforms for influencer marketing.
Whether you have an account or you are just about to open one, you might wonder how to become a TikTok influencer. While it is not a straightforward process, there are certain strategies that you can follow.
To help you, we have prepared a thorough guide to becoming TikTok famous. Let's get started!
Popular Content for TikTok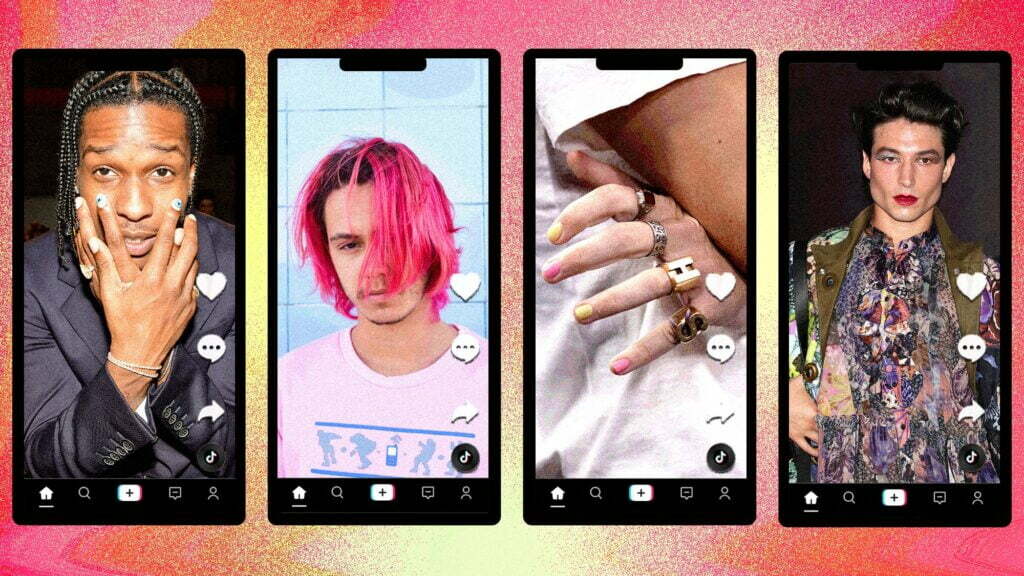 Before making a strategy, you should discover TikTok trends. Among the most popular ways to become famous on TikTok is by creating sketch videos. Whether it is recording a sketch or telling a funny story, comedy is a fantastic way to interact with your audience and get more followers.
As a content creator, you may want to start a dance challenge. What you should know is that you don't have to be a good dancer, but rather put your twist on the choreography of a popular song.
Memes and remixes are also likely to go viral. You should feel free when recording your TikTok videos, whether it will be a fun spin on the "Old Town Road" music video, or making a 100% meme.
If you are an enthusiastic home cook then TikTok may be the right place for you. In the past couple of years, 30-second recipes have become a huge trend. With that in mind, you could incorporate your passion for food with your video recording skills to become a star in a matter of months.
Last, but certainly not least, is recording popular videos with other TikTokers and taking actionable steps to engage in trending collaborations whether it is remixing popular songs or recording a comedy skit. One of the best ways to do so is by making lip-sync or commentary videos.
Determine Your Niche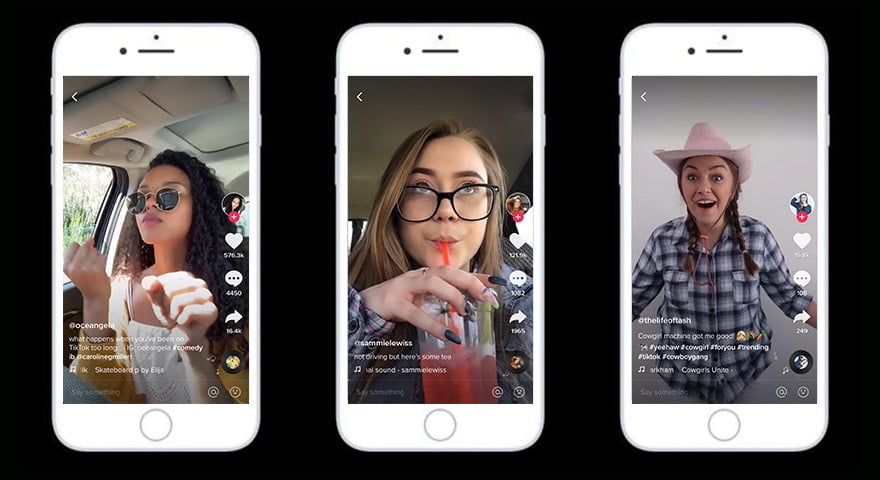 The majority of well-known TikTokers keep to a certain specialty that corresponds to their career or personal brand. Such targeted material, of course, not only attracts more TikTok users but also generates a lot of engagement.
It's exciting to fantasize about being adored by everyone on TikTok, but it's more realistic to consider choosing a niche and stick with it. Consider exactly what you want to post as well as the type of followers you desire, recording TikTok videos that will appeal to them.
Combine two or three topics that fascinate you to identify your specialty. If you have a niche and consistently provide high-quality material, you'll ultimately gain more followers, even if they aren't entirely interested.
Determine Trends
TikTok users swiftly submit recreations of viral videos. You must follow trends if you want to be noticed. Posting popular videos will help you acquire more likes. To see the newest popular hashtags, noises, and effects on TikTok, choose the 'Discover' tab at the bottom.
Be Unique
The secret to becoming a TikTok celebrity is to strike a solid balance between trendy material and stuff that your audience hasn't seen before. Keep in mind that your followers will be browsing through their feeds fast.
They are more inclined to stop and interact with something unique that they have never seen before. Pay attention to putting your signature on viral content as you will be one step closer to becoming a star.
Find Your Target Audience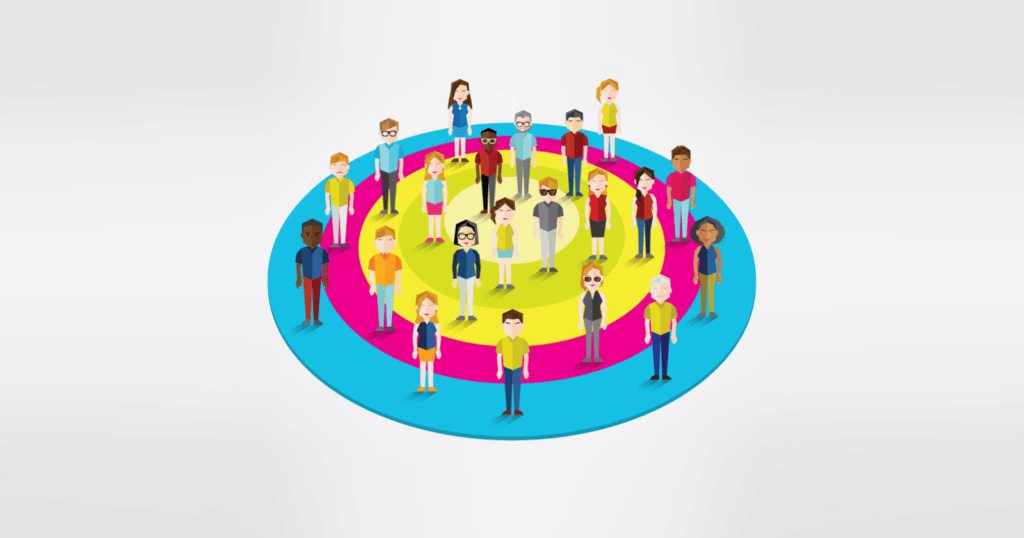 You'll be stuck at square one for a long time if you haven't figured out who your target group is. You need to know that not everyone will appreciate and participate in your material by sharing it with the rest of the world.
It will be quite difficult for you to discover the correct target audience and get popular if you promote it to random individuals who aren't even interested in your area.
As a result, you should seek out followers who are interested in your field. By targeting and connecting people who engage with your content, you are more likely to become trending and show to other users on the 'For You' page.
Post on Daily Basis
While posting too much on Facebook may be considered disruptive, you should disregard this. On TikTok, the rule is that you shouldn't post too little. Indeed, the more you use TikTok the faster you will get famous.
This implies that you must post regularly, even if you do not have a large number of TikTok followers. This will assist you in growing your account and becoming well-known.
It's recommended to update your blog at least once a day, every day. The only exception to this is if you are someone who creates own videos that exceed 30 seconds. In that scenario, it is fine to publish content a few times a week.
Focus on Consistent, High-Quality Content
There is no sense in daily uploads if your content is low-quality. With that in mind, you should focus on publishing multiple videos that are consistent with your niche and meet what your followers demand.
Short videos are made by incorporating special effects and intricate edits, but Facebook and Instagram videos are an intimate behind-the-scenes type of true material. You must be ruthless with visuals if you want to stick it out on this site.
It is important to check your content a few times before you publish the final version. Keep in mind that you should invest in a good camera and a microphone. You can't expect to become popular without a well-lit environment and a high-quality setup.
Ask Famous TikTok Users If They Want to Collaborate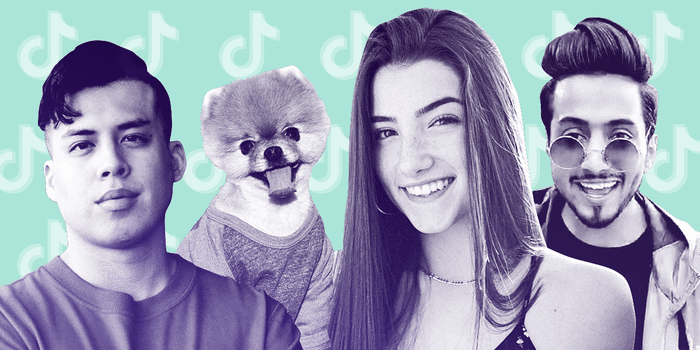 Many TikTokers aspire to become TikTok famous. Make an effort to be friendly to your fellow TikTokers. Make friends with them and perhaps collaborate with them through networking with them.
Like their TikToks, post comments, and exchange messages to interact with other TikTokers. In addition to that, you will want to communicate with people who have already become famous on this social media platform.
You might be surprised that popular TikTokers are pretty friendly and will have nothing against helping you up the ladder. You may quickly climb the popularity charts if influencers endorse or connect with your content.
To get started, you should give them a lot of likes and comments on their content. You may also follow them on other social media websites. As your friendship grows stronger, you may want to tag or repost them before establishing a beneficial relationship and making collaborative posts.
Make Use of Trending Hashtags
One of the best ways to skyrocket your content is by hijacking trending hashtags. To do that, you should search for the trending video of your favorite TikTok star and see what type of hashtags they use.
Don't be shy, and use hashtag challenges on your content. To get the most out of this method, you will want to look for accounts that have a follower count of over 10,000.
In addition to that, make sure to post relevant hashtags. For example, there is no point in using #comedyskit if you post a dance challenge video.
Try Video Marketing on Most Social Media Platforms
If you're unfamiliar with the term "brand partnership," it's when a company engages a content producer to create branded content on their behalf. You've probably seen Facebook, Instagram and TikTok influencers using particular goods in video ads. The businesses that manufacture such items most likely paid for the content.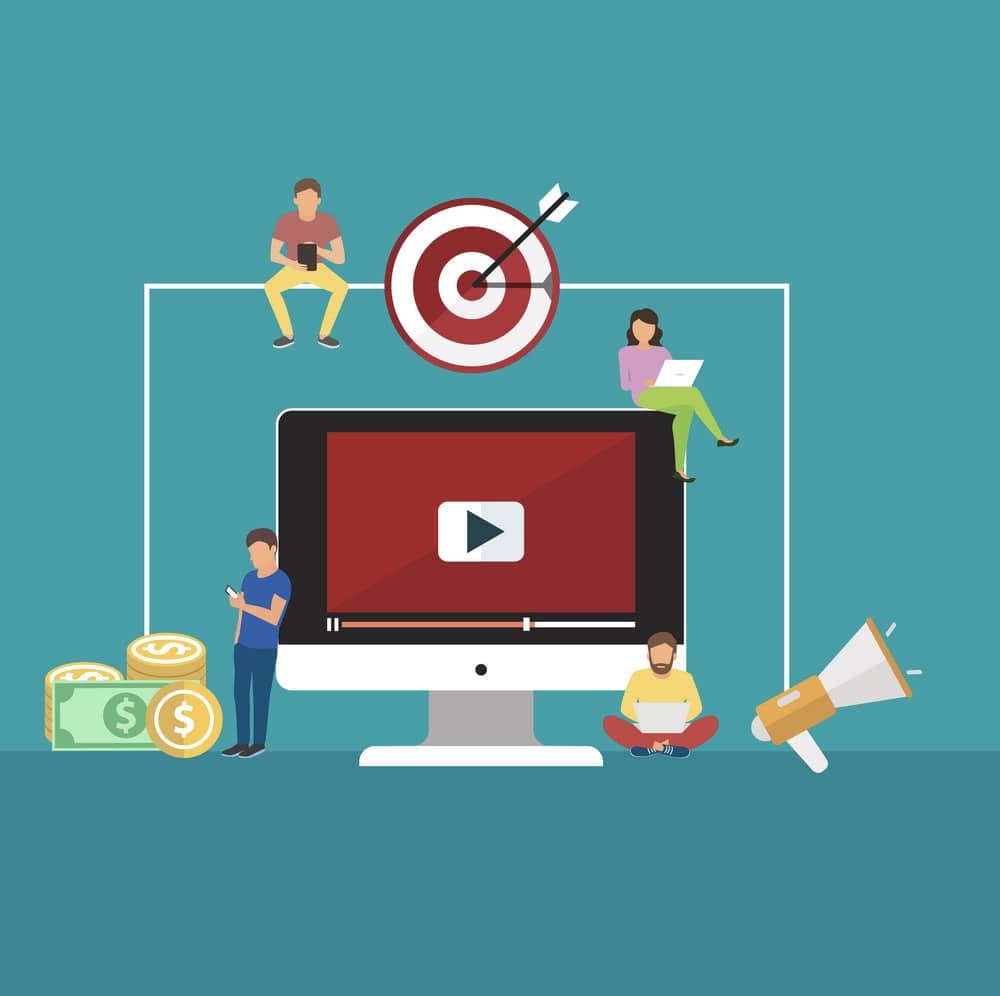 You may be surprised to learn that the brand does not necessarily have to be the one to approach influencers about collaborations. On the contrary, you should be confident and send inquiries to brands, representing your content and explaining your target group.
The most popular brand collaboration is video ads. While there is a wide variety of app options that can help you create content that will become viral, our personal favorite is the billo.app for the simplicity of use and budget-friendly pricing. The coolest point about this app is the fact that it can be used for advertising brands and your TikTok content.
Get the Most Out of TikTok Tools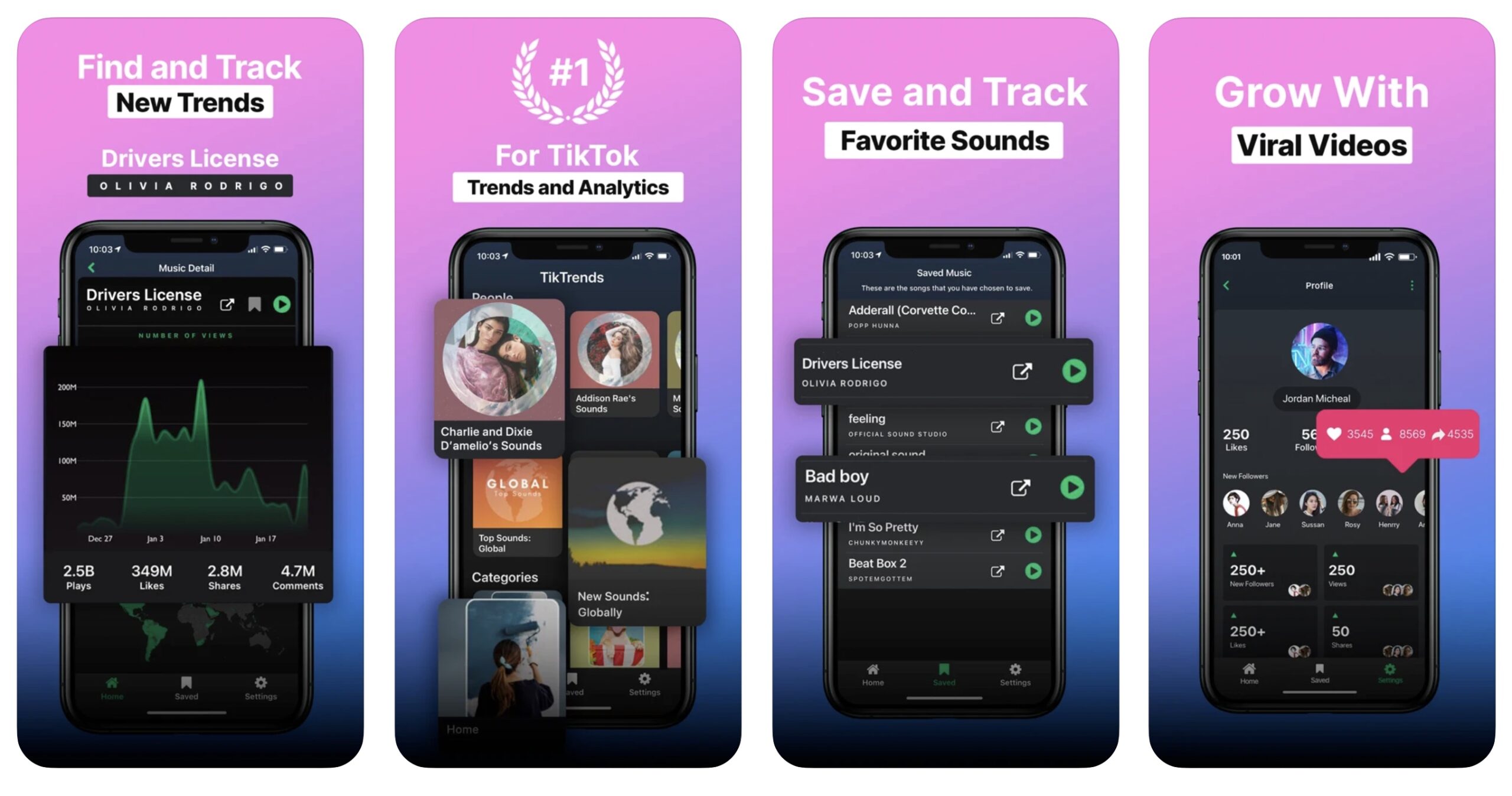 To get started, you should post a profile photo that is crisp, personal, and captivating. Most influencers and prominent TikTokers invest time and money in their landing page, attracting their visitors to come back to their account. Another essential piece of advice that you should write a few sentences on your personal information. Showcase your experience by creating a short yet engaging profile description.
The idea here is to keep up with the latest news and use them to boost your content. The best way to do it? Keep an eye on what TikTok is about to release and integrate the feature as soon as it comes out. This is a great method to get ahead of the competition by using material that has brand new features that the wider audience hasn't seen previously. You can be remembered as someone who did something before other people.
Post Funny Videos
While TikTok is a platform that covers much more than comedy, it seems that going for funny skits is one of the most effective ways of becoming TikTok famous. Post videos that will make the TikTok community laugh and watch as you become one of the most successful content creators in this niche.
What Is the Fastest way to Get TikTok Famous?
While you shouldn't expect that it happens overnight, your best bet is to start by determining your niche and target group. Once you have done that, post high-quality content and look to collaborate with TikTok influencers. It should speed up your progress of gaining more followers and help you to become TikTok famous in the shortest time.
Is It Easy to Get TikTok Famous?
It all depends on your dedication and consistency. Posting on an everyday basis, starting a weekly newsletter, and following the aforementioned strategies will allow you to get become a huge influencer without having to spend hundreds of dollars on advertising your content.
Final Thoughts
There are millions of people with aspirations of becoming successful content creators. While it can't happen overnight, you shouldn't give up on your dreams. Collaborating with famous TikTokers, staying trendy while creating original content, and finding the right target audience are all strategies that will help you get more followers and become famous on TikTok. Good luck!
Similar posts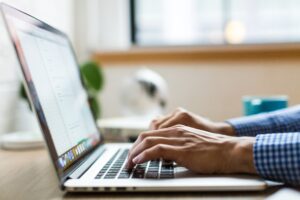 Video creators
Breaking Into The Creator Economy: Key Steps To Success
Almost 50% of influencers say they earn money from their accounts, […]...
Read full article
25 Jan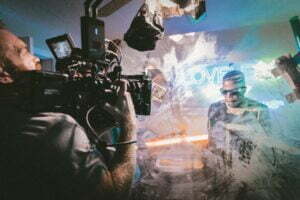 Video creators
How To Become TikTok Famous Overnight
Have you ever wished to become famous on any of […]...
Read full article
24 Jan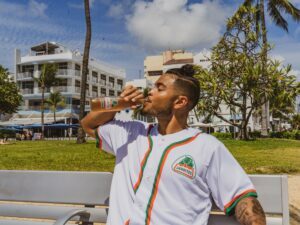 Video creators
How to Become a Brand Ambassador on Instagram
For better or for worse, social media has the unmatched […]...
Read full article
13 Jan